There's an eruption of style and creativity as PUMA and Noah unveil the second instalment of their multi-seasonal collaboration, amalgamating sporty 1970s vibes with Noah's signature East Coast prep aesthetic.
Following the success of the first part of the collection, which notably revived the PUMA Star sneaker, the second drop introduces the pièce de résistance: the Pro Star. This masterpiece of footwear blends cream and green hues, featuring both brands' logos prominently on the tongue, and rests elegantly on a gum sole, making a bold statement that echoes the dynamic style of the 1970s.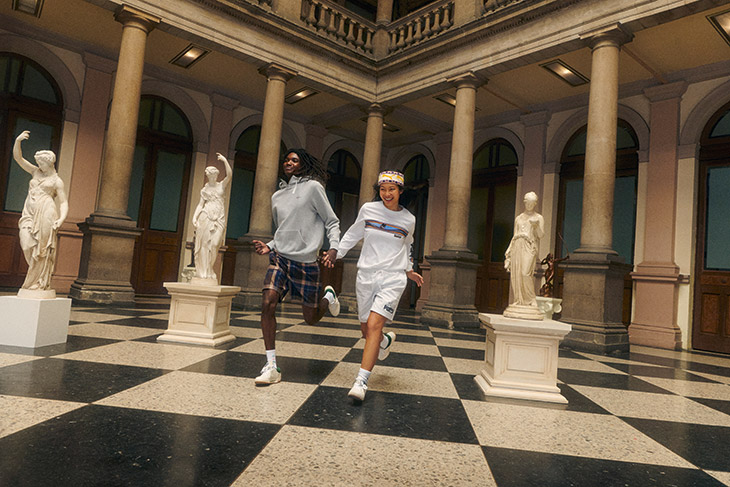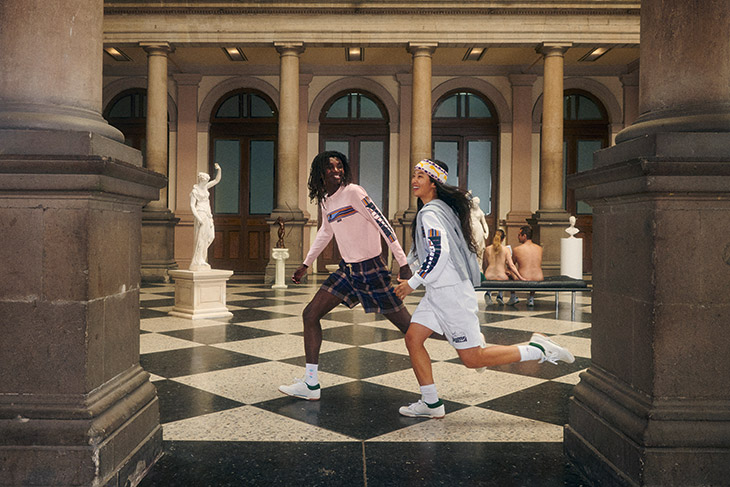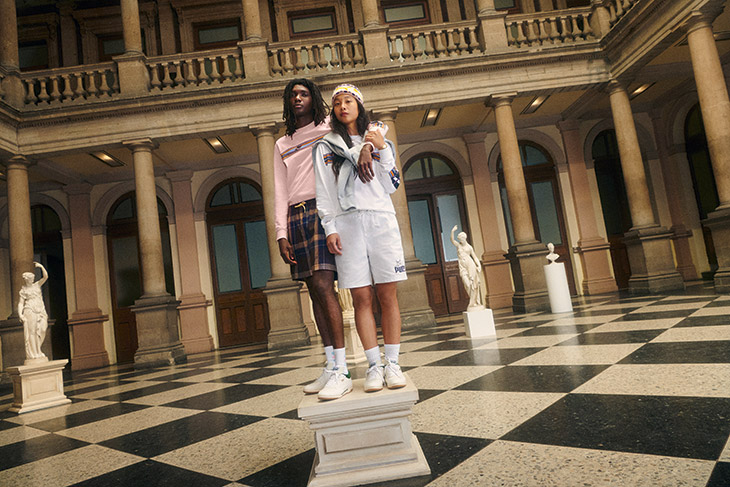 The apparel segment of the collection shines with its essential and carefully crafted items. Among these, the French Terry Hoodie stands out, boasting a quarter-zip closure and embroidered logos of PUMA and Noah, epitomizing casual elegance. This is accompanied by a boldly designed Graphic Longsleeve, marked with prominent prints across the chest and arm. Meanwhile, the Super PUMA mascot makes a notable comeback, gracing the collection's shorts, bringing an infusion of nostalgia and modern style. The collection is rounded off with a knitted headband, offering a complete head-to-toe look that embraces the spirit of the 70s with a contemporary touch.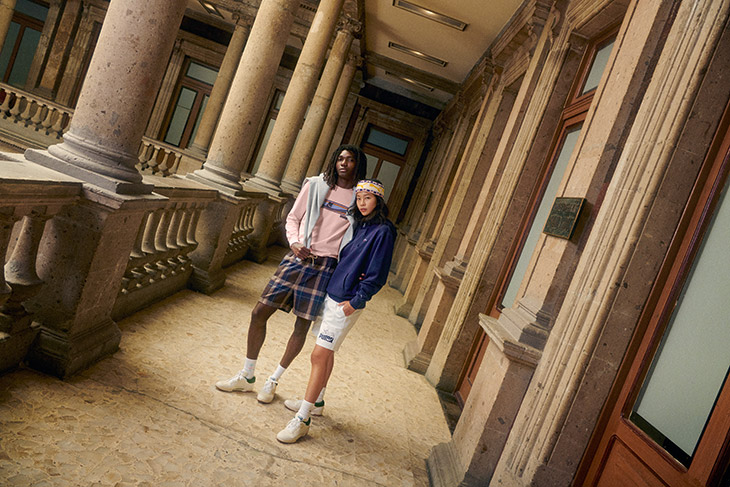 Setting a vibrant backdrop for the collection, the second part of the campaign portrays an impressionistic scene within a museum, where clothed streakers disrupt the tranquil atmosphere, leaving nude critics, patrons, and security personnel in awe. This bold representation captures the artful and disruptive spirit of the collaboration, elevating style to an art form.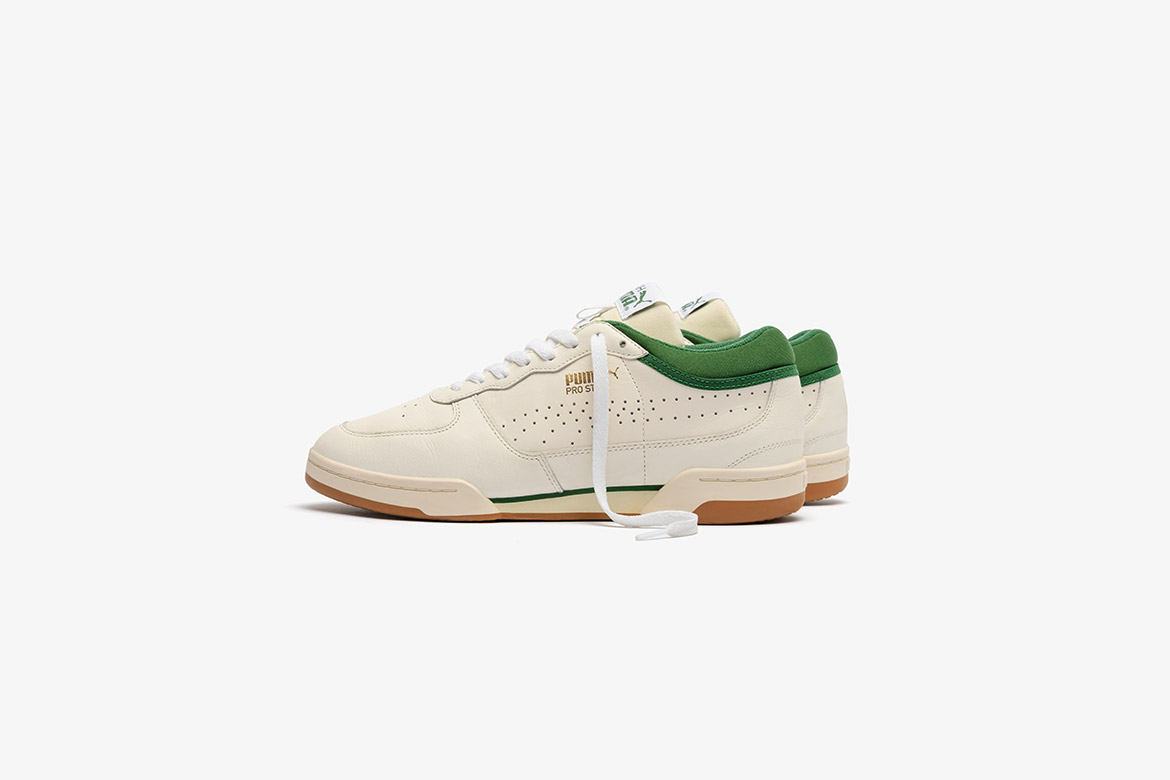 Fans and fashion aficionados can anticipate the release of the PUMA x Noah season two collection, which will be available from September 21, 2023, on noahny.com and at selected retailers.