The iconic GUCCI Horsebit 1955 bag undergoes a transformative reinvention, blending the brand's rich legacy with forward-thinking innovation. Unveiling its new form in Demetra, an animal-free material, this iteration of the Horsebit 1955 bag is a testament to the brand's commitment to sustainability and ethical fashion.
For the campaign Gucci collaborated with pop sensation Billie Eilish. As a fervent advocate for sustainable practices, Eilish's partnership with Gucci encapsulates her audacious spirit and passionate stance on ethical matters. Through her genuine, raw voice and presence, she breathes new life into this historic Gucci design. Fashion photographer Tyrell Hampton captured  the campaign, with creative direction from Sabato De Sarno, art direction by Riccardo Zanola, and styling by Alastair McKimm.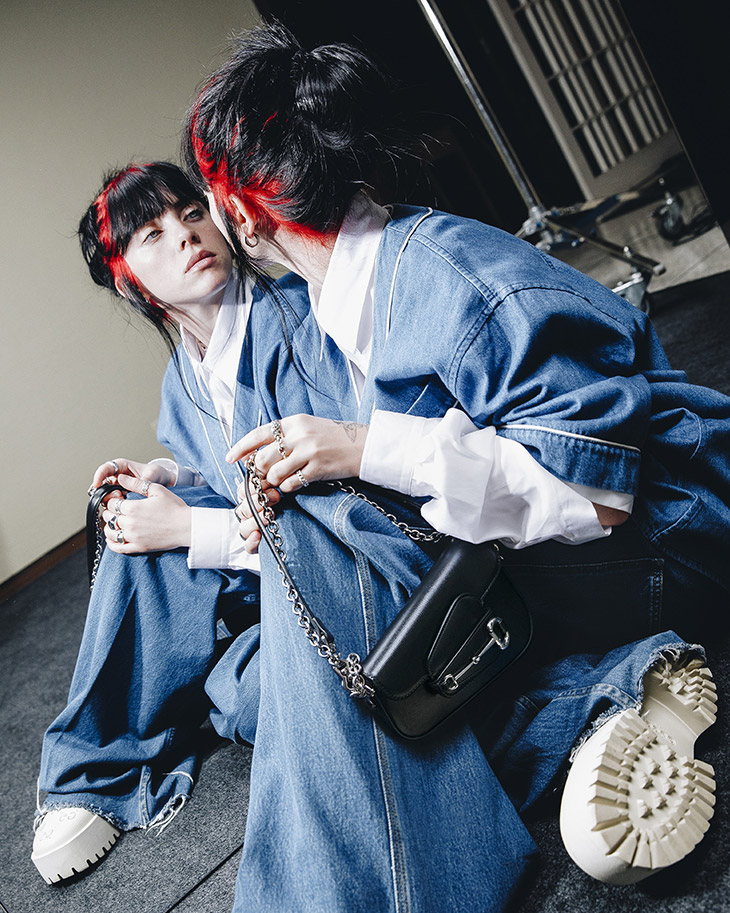 Through glimpses reminiscent of Billie's life's journey, she unveils an avant-garde version of the Horsebit 1955, reflecting her passionate stance. What was once a classic rectangular design is now reimagined with an edgy asymmetry, symbolizing a refreshing twist on time-honored traditions. This release marks a significant milestone for Gucci, as it is the inaugural bag crafted from the animal-free Demetra material. It's a bold step towards shaping a more ethically-conscious fashion landscape, emphasizing Gucci's proactive evolution in tannery craftsmanship.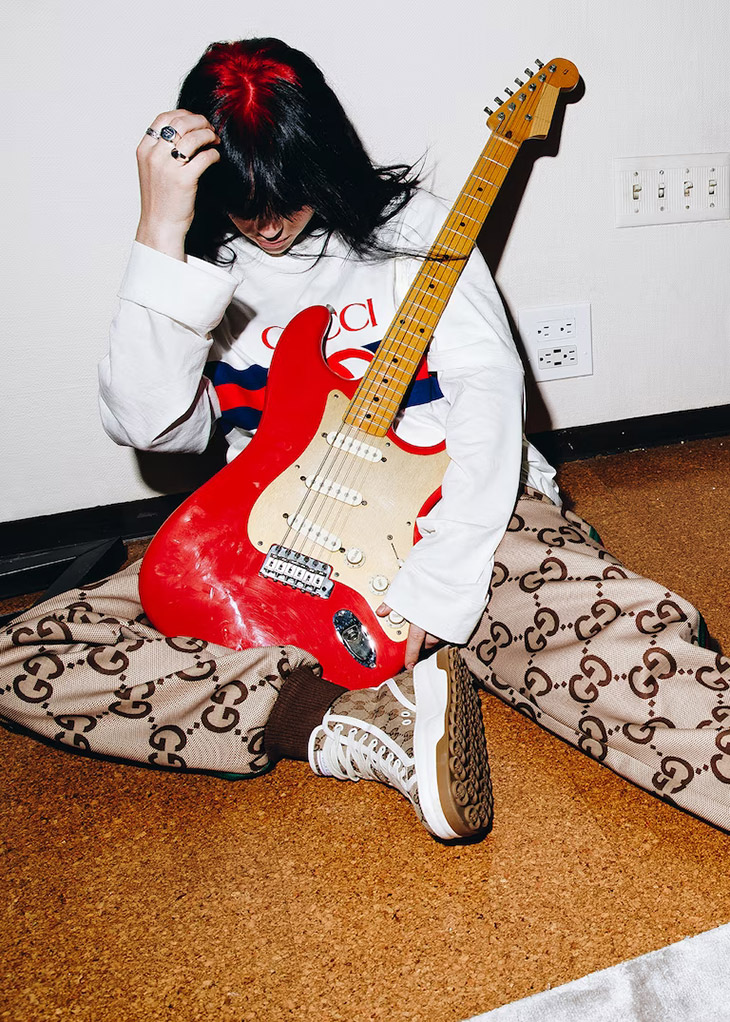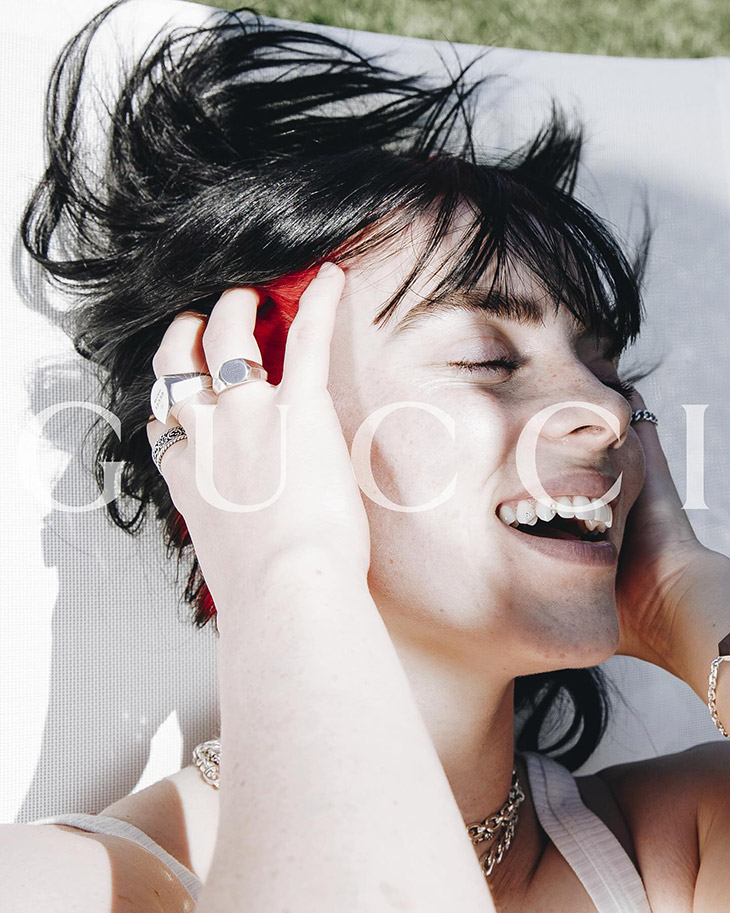 Demetra's composition itself is noteworthy, consisting of 75% plant-derived raw materials. The fruit of two years of intensive research and development by Gucci's specialized technicians, Demetra embodies the brand's dedication to sustainable luxury. Proudly produced in-house in Italy since 2021, this material represents the epitome of the fashion house's vision for a more responsible, environmentally-conscious future.