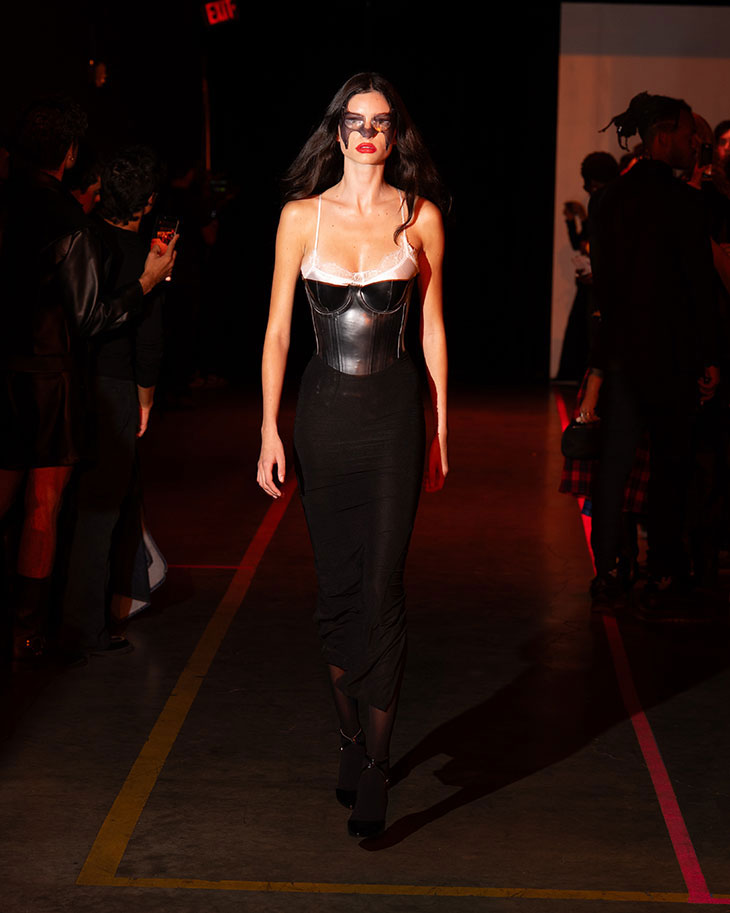 Luis De Javier's presented his Spring Summer 2024 collection, titled 'La Ruta del Bacalao,' during the Los Angeles Fashion Week. Under the mentorship of fashion visionary Riccardo Tisci, De Javier embarks on a bold new era, one that focuses on accessible ready-to-wear fashion with genderless silhouettes that signal the future of the industry.
Inspired by the 90s hardcore rave movement in Spain known as 'La Ruta del Bacalao,' a subculture that was suppressed by an oppressive government, De Javier's collection dares to imagine a utopian world where this vibrant movement continues to thrive.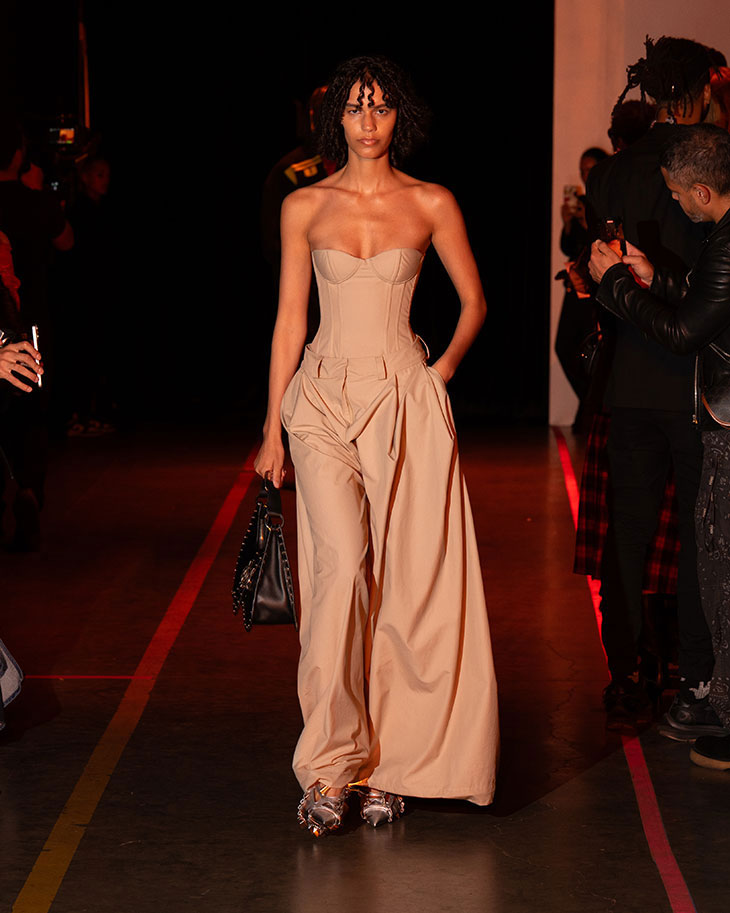 More than just a fashion statement, this collection serves as a powerful means to reflect upon and engage in conversations about pressing socio-political issues, such as the rise of far-right nationalist parties, that affect Spain and the world today.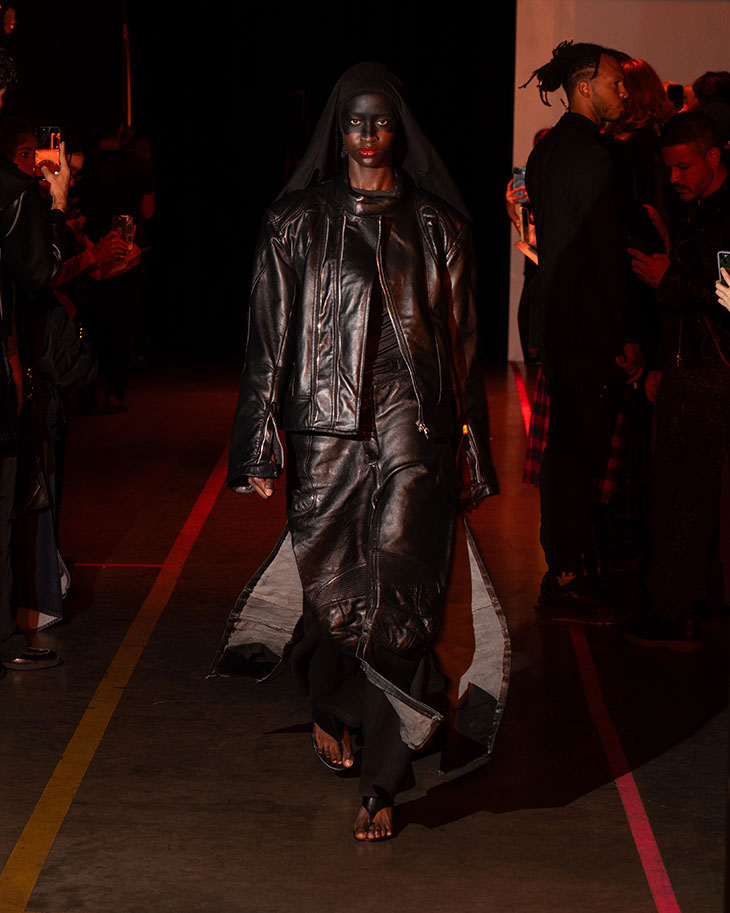 In De Javier's own words, "Fashion has always mirrored and explored socio-political issues." With 'La Ruta del Bacalao,' the aim is to do just that—reflect, question, and ignite dialogue. The collection embodies fearlessness, transcending boundaries of gender and embracing women with equal audacity. It challenges the status quo, provokes thought, and aims to inspire change.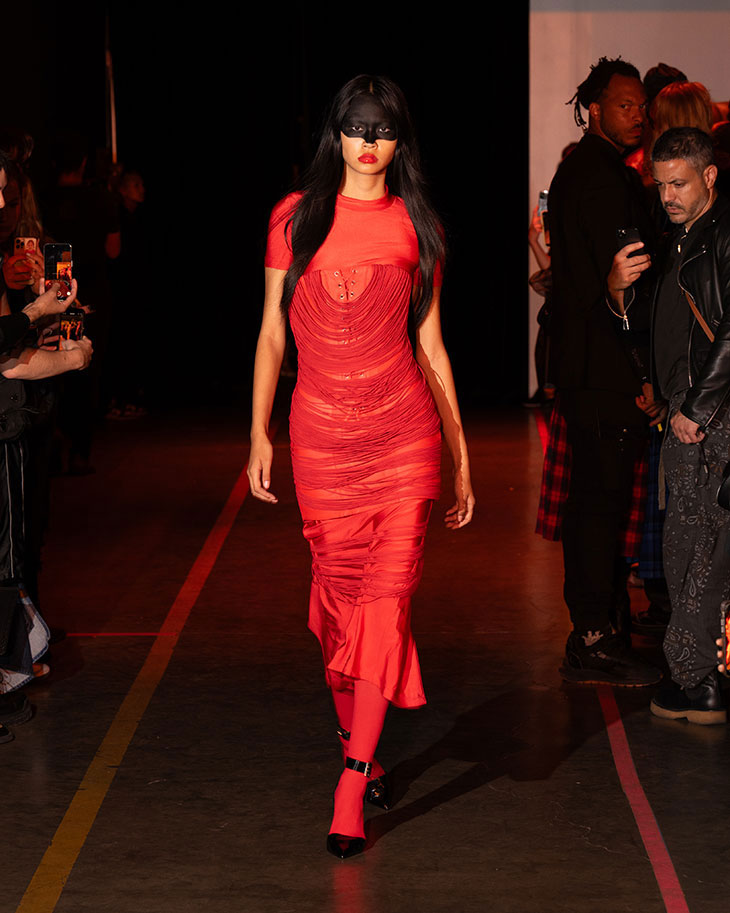 The materials employed in this collection span the spectrum of sensuality and strength, featuring latex, leather, corsetry, jersey, and workwear. Accessories are equally daring, including teeth flats, shoe covers, rubber spikes, necklaces, and earrings, all crafted in collaboration with Aslan World.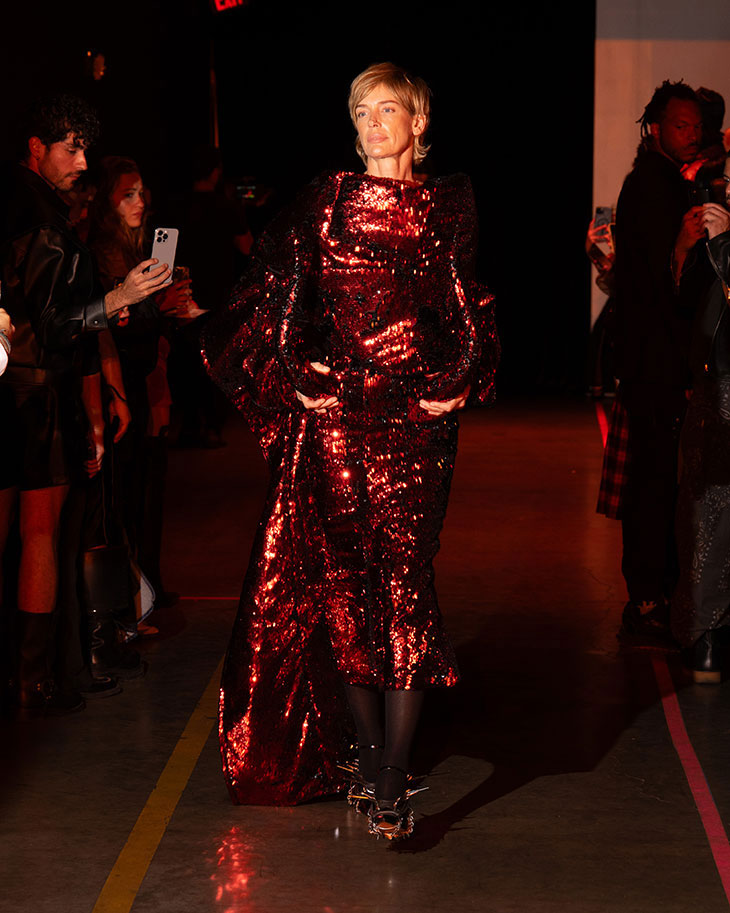 Notably, Luis De Javier has chosen to partner with the social commerce platform emcee for the release of this collection. His excitement about this collaboration is evident: "I'm excited to be working together with emcee, as their innovative retail platform is leading the way for designers and creators to collaborate and connect." The partnership reflects a shared commitment to pushing the boundaries of the fashion industry, with both entities considered disruptors in their respective fields.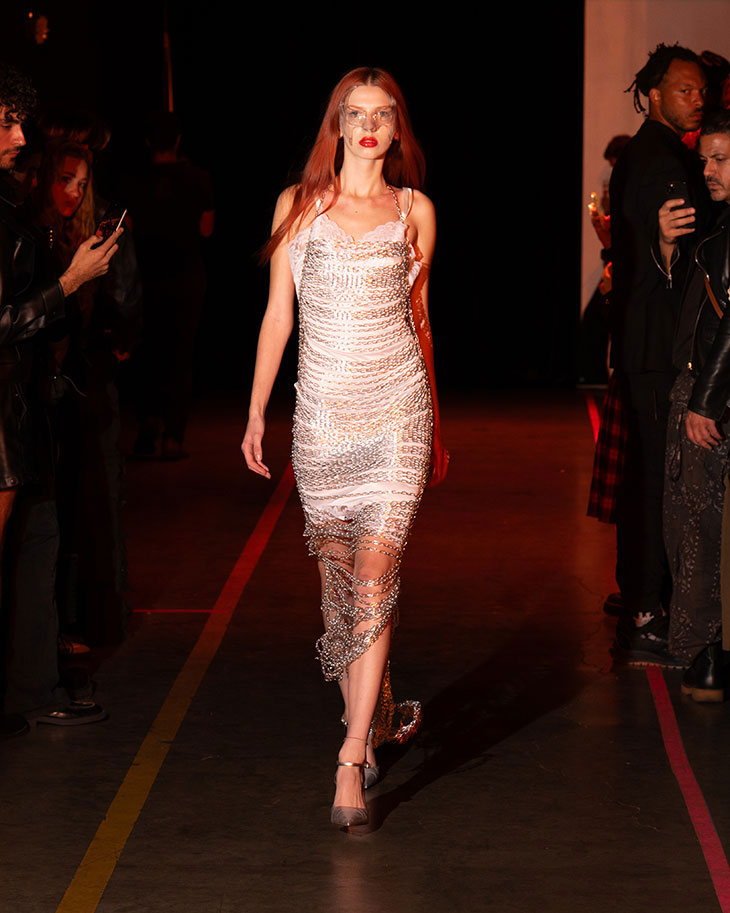 John Aghayan, founder and CEO of emcee, echoes this sentiment, stating, "We are very excited to be joining forces with Luis De Javier, whose work is so unique, as we're both disruptors in our industries who aren't afraid to push the boundaries." This exclusive collaboration marks a special moment in the fashion world and is a testament to the progressive vision of both Luis De Javier and emcee.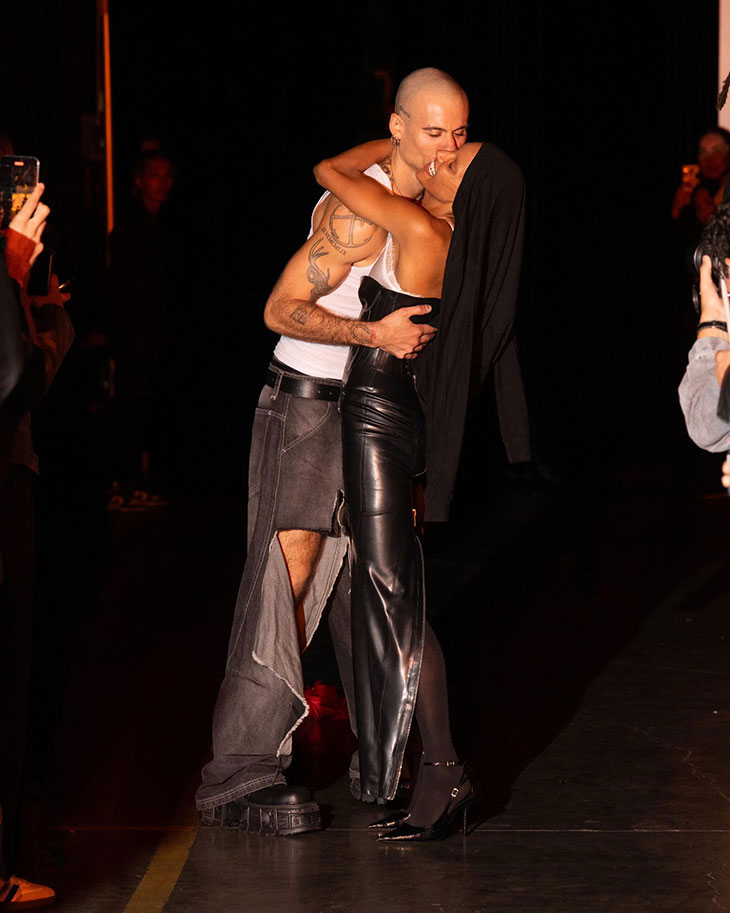 With the backing of mentor Riccardo Tisci and a collaboration with emcee, Luis De Javier's Spring/Summer 2024 collection, 'La Ruta del Bacalao,' is not just about fashion; it's a statement, a conversation starter, and a vision of a more inclusive and fearless future.