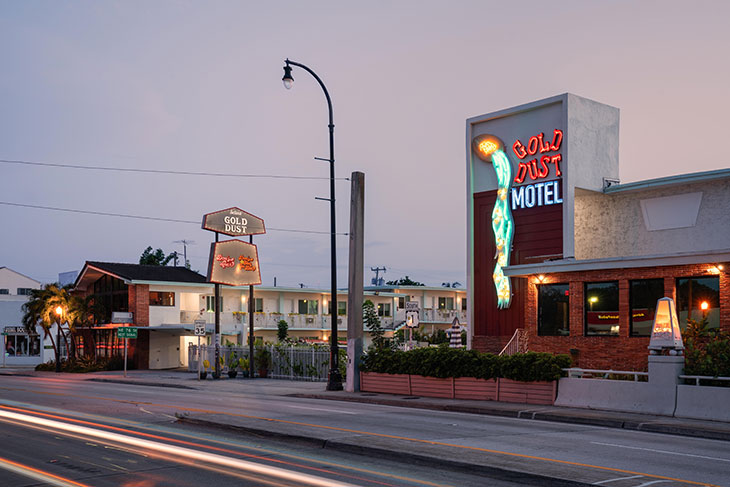 In just a few weeks, Miami prepares to host the inaugural overseas edition of Alcova at the iconic Selina Gold Dust Motel – a gem nestled within the Biscayne Boulevard/MiMo district. Alcova Miami 2023 promises an exceptional display of contemporary design.
The lineup boasts a synergy of institutions, revered and budding brands, diverse design studios, and a slew of emerging talents. Attendees can expect a deep dive into modern design avenues ranging from sustainable material innovations to the enchanting realms of contemporary craftsmanship and sensory design.
Alcova, the brainchild of Valentina Ciuffi (Studio Vedèt) and Joseph Grima (Space Caviar), has carved a niche as a distinguished platform for those who envision the future of living and crafting. Its annual presence at Milan Design Week has consistently celebrated those shaping today's design culture, with a spotlight on innovative living environments, products, systems, materials, and technology.
The vibrant cultural and architectural backdrop of Miami offers a fitting stage for this next Alcova chapter, echoing a dedication to challenge the norm in design and invigorate a global conversation on design's future. Adding zest to the exhibition are the Poolside Design Chats and the much-anticipated Alcova Club Nights.
AMONG ALCOVA MIAMI'S HIGHLIGHTS:
New Visions: Emergent Designers, UNCHARTED featuring Forma Rosa Studio, Sam Klemick, Caleb Ferris & NJ Roseti, WKND Lab, and Objects for Objects.
Material Experimentation: Exhibits from Crafting plastics, LoopLoop, and Natural Material Studio.
Launch of MAXXI – The National Museum of 21st Century Arts showcases its first-ever Permanent Design Collection. This will feature fresh acquisitions from artists like Kostas Lambridis, Architetti Artigiani Anonimi – Annarita Anversa, Massimiliano Marchesani, and Stefano Fusani.
New Brands -Introducing UMA, PALMA, and NM3.
New Interiors – Featuring creations from Objects of Common Interest, POLCHA, and Studio JIALUN XIONG.
New Expressions in Craftsmanship – Showcasing Lukas Wegweht, KALON, Samuel Aguirre, Jesse Groom, Yuxuan Huang, Felicia Neuhof, Lisa Sacco, and Atelier001.
New Way of Living with Colors – Highlighting works by Dean Norton, SPREAD, and Unform Studio.
Mark your calendars from 5-10 of December and get ready for a design spectacle like no other!