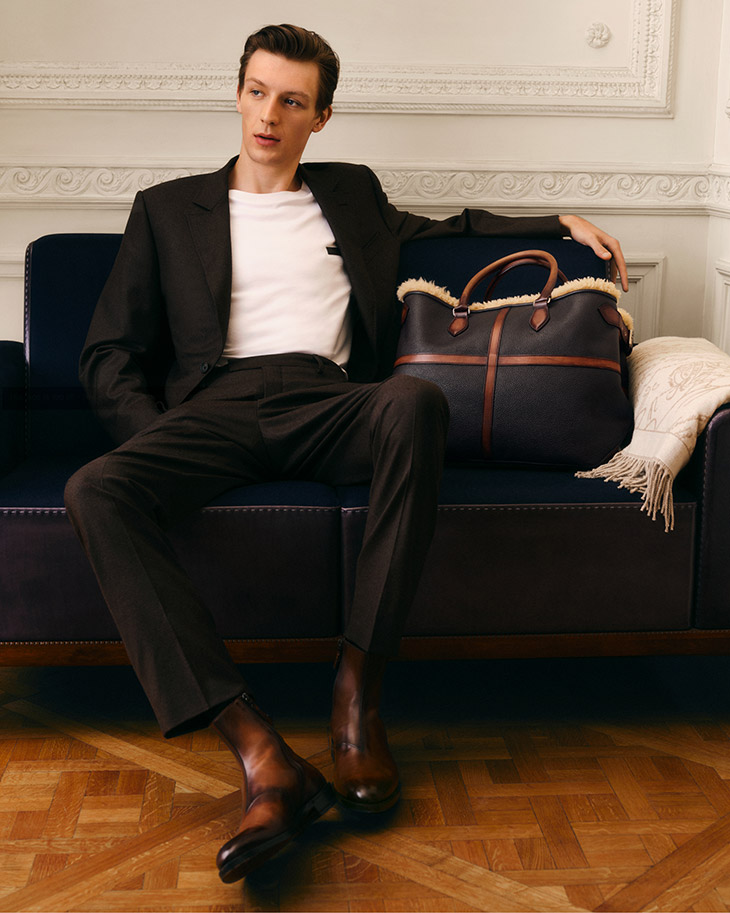 Fashion house Berluti unveiled its Holiday 2023 Collection, titled 'Les Passe-Temps', that features exceptional and unique objects. This collection, in line with Olga Berluti's Club Swann philosophy, emphasizes the idea that "the main rule is that there are no rules except one: like Proust's salon, no bores are allowed". It showcases a selection of timeless, unexpected objects that are meant to be both cherished and shared during celebratory occasions. Each piece in the collection is not just original but also deeply ingrained in Berluti's heritage, celebrating the Maison's history, artisanal techniques, and expertise.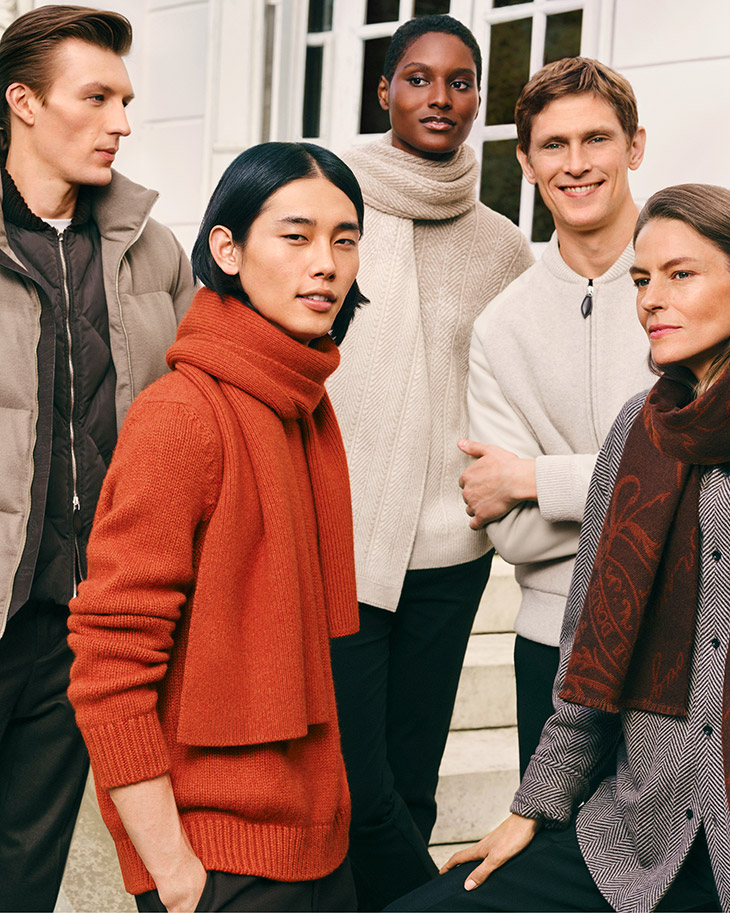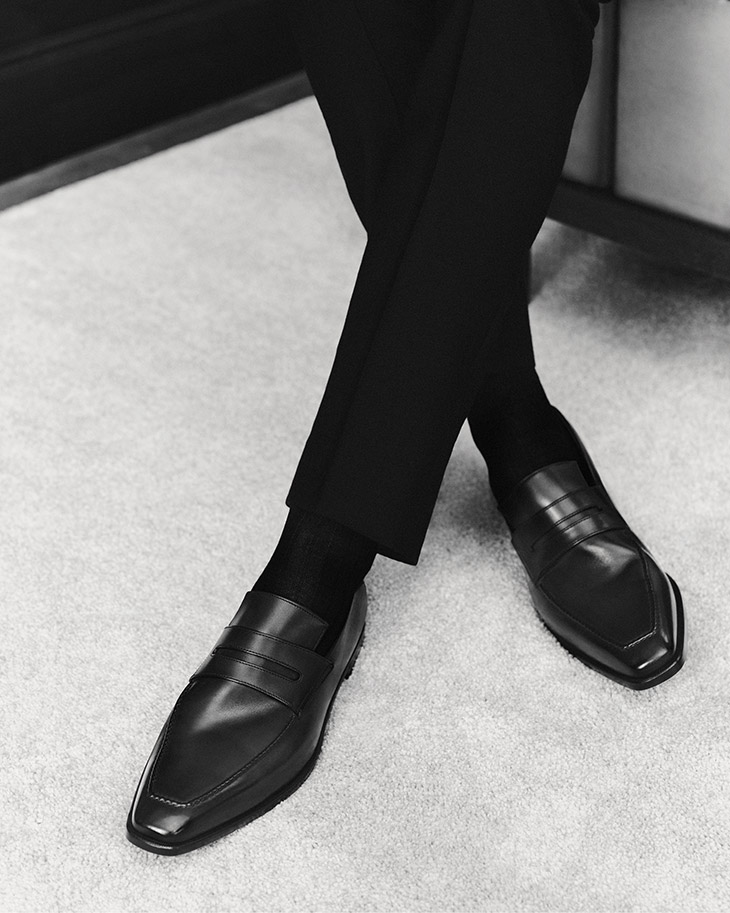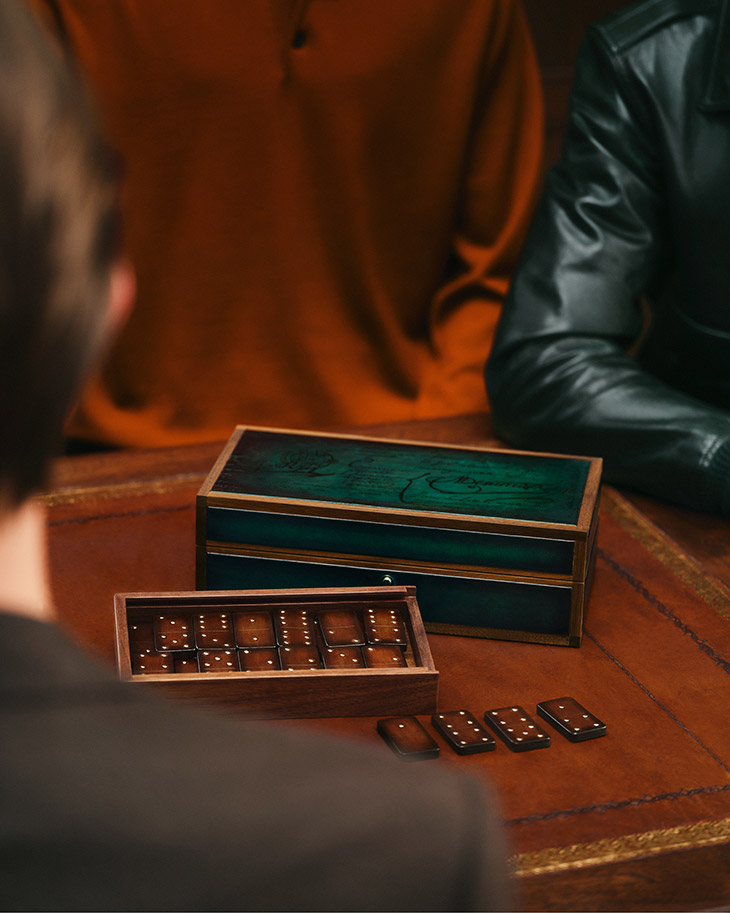 The collection features Berluti's signature materials, including patinated Venezia leather, sole leather, and bootmaker studs. These materials are brought together using traditional shoemaking techniques such as moulding, stacking, and hand-stitched finishings. The items are adorned with gleaming, polished brass elements, adding a touch of sophistication. The collection's color palette is vibrant and jewel-toned, featuring Fall Winter 2023 Mimosa and Opuntia patinas, alongside the emblematic Cacao Intenso tones. This results in a whimsical yet refined assortment of baubles, each hallmarked with a special new signature that integrates Berluti's original logo, a fleur-de-lys from the original Scritto pattern, and the 1895 stamp.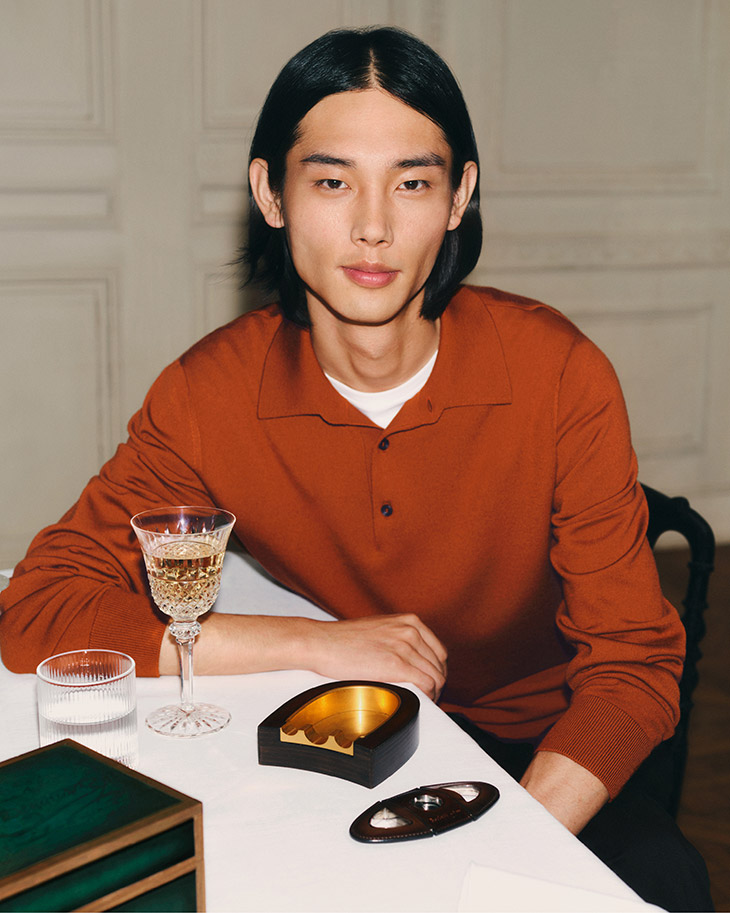 Among the precious objects in the collection are a stackable, heel-shaped photo frame, a walnut wood watch box, and a candle encased in a Venezia leather case with a removable Scritto-serigraphied glass interior, emitting a custom scent of cedar, papyrus, and palo santo.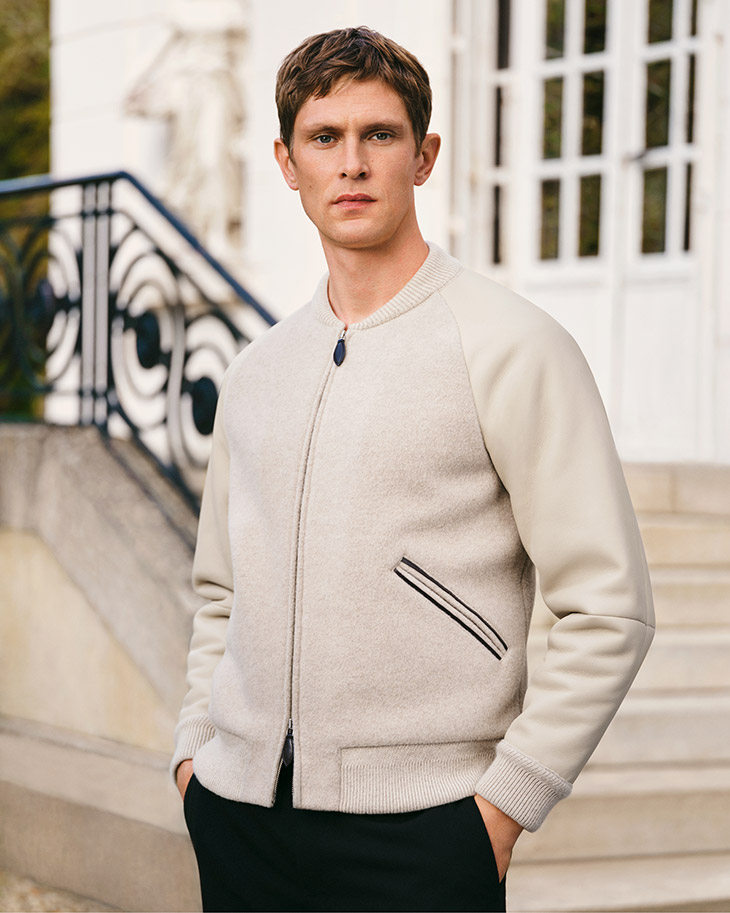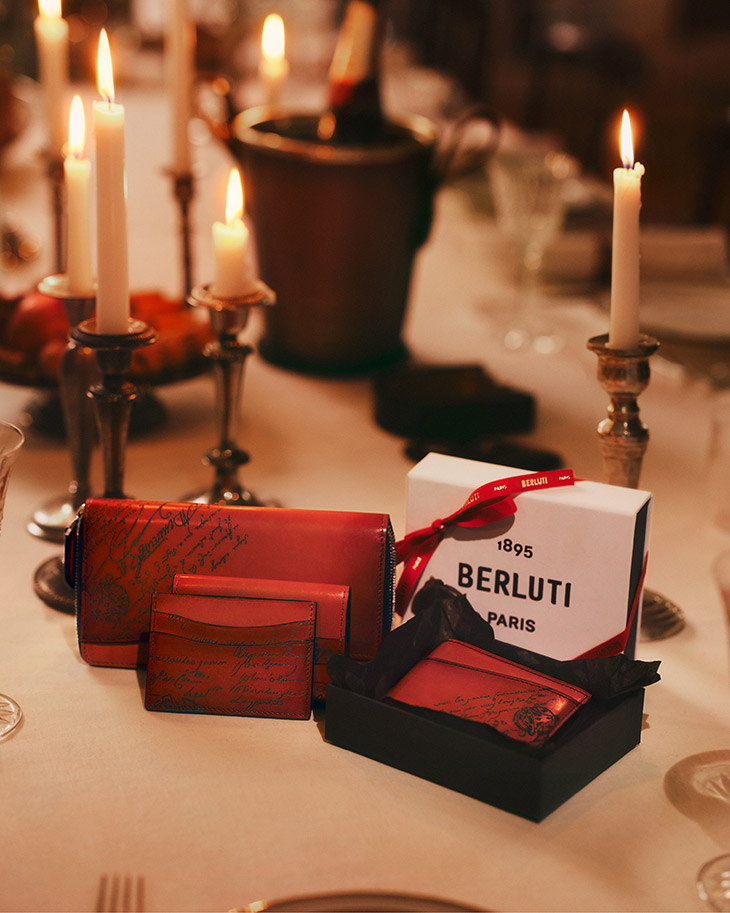 Adding to the elegance and surprise, the collection features meticulously moulded Venezia leather solitaire with brass marbles, dominoes made from patinated sole leather and metal studs, a colorful puzzle on a wooden base, and a set of three wood spinning tops covered in Venezia leather and patinated in seasonal shades of Opuntia, Mimosa, and Iris.