Emporio Armani and OUR LEGACY have joined forces to create a collection that represents a harmonious blend of heritage and innovation. This collaborative effort has resulted in a unique fusion of styles, where classic silhouettes are reimagined through a contemporary lens, fusing the past and the future.
The collection showcases the distinct style of Emporio Armani, infused with the creative flair of OUR LEGACY. It's a journey that explores decades of fashion, crafting a narrative of parallel futures and storied histories. The range, encompassing menswear and unisex items, features sharp leather coats, sumptuous shearling flight jackets, and softly tailored suiting. Overcoats in bold, textured wool make a statement, while shirts come in a variety of styles – from crisp stripes and warm plaids to custom artwork prints.
Adding to the collection's diversity are casual elements like corduroy and denim jeans, alongside heavyweight jersey items. The offerings are completed with essential accessories that include silk ties, leather gloves, and wool berets, each contributing to the overall aesthetic of the collection.
The campaign, envisioned and captured by fashion photographer Mark Borthwick, is brought to life with animations and illustrations by Gustaf Holtenäs. A unique aspect of the project is the inclusion of cats, an animal dear to Mr. Armani, which serve as a common thread, appearing both in the video and in selected pieces of the collection.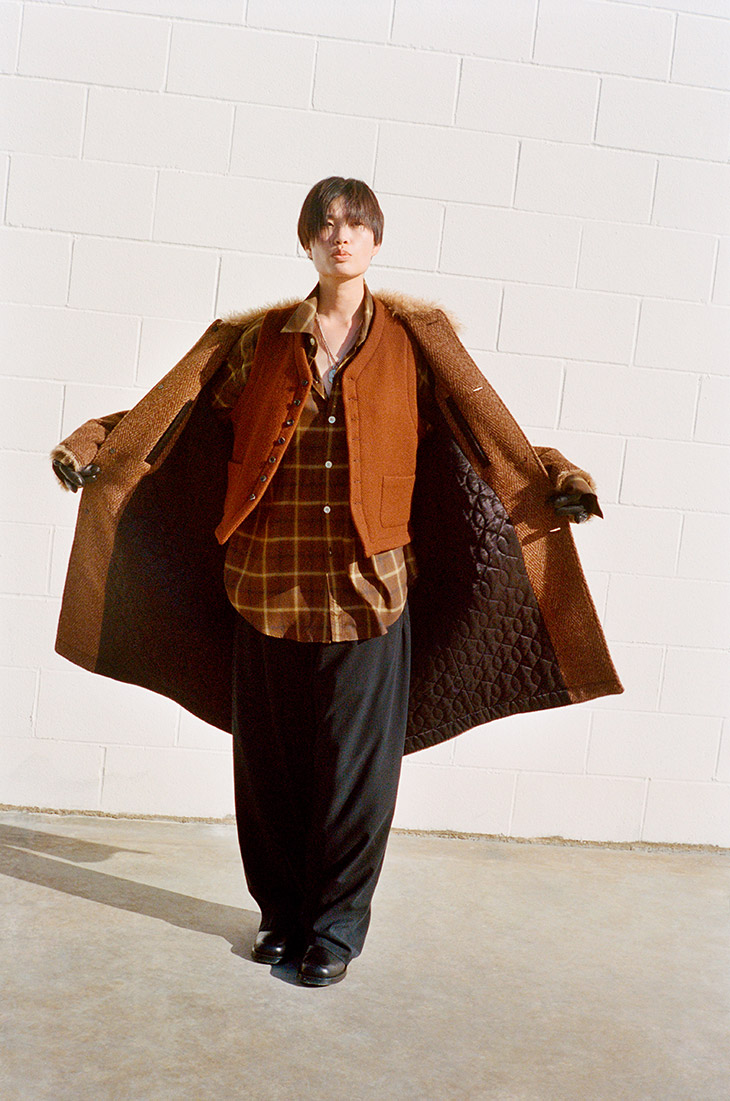 The EMPORIO ARMANI OUR LEGACY WORK SHOP Collection will be available starting Friday, November 17th via ourlegacy.com, Our Legacy Stockholm, London and Berlin stores, a special Our Legacy pop-up in Seoul, Emporio Armani store in Seoul and Dover Street Market London, Ginza, New York, Los Angeles and Beijing.