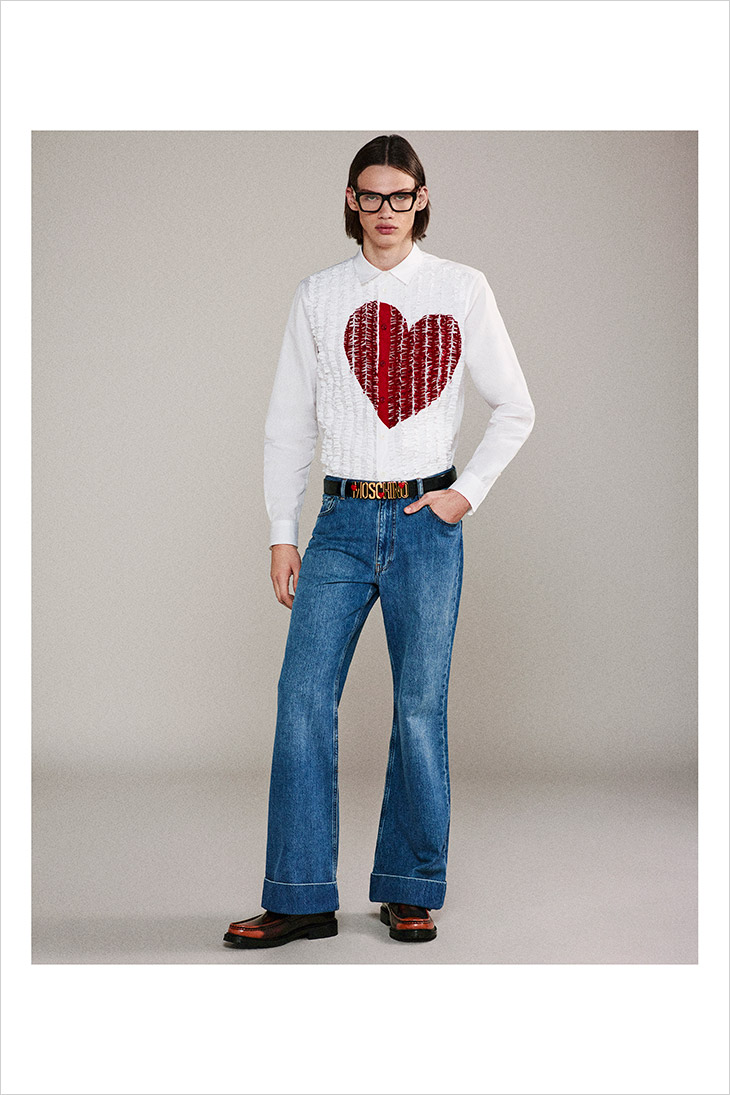 Italian fashion house Moschino unveiled its Pre-Fall 2024 Menswear Collection that strikes a balance between mature sophistication and playful boyishness, creating a unique style that resonates with a street-loving, fashion-forward generation. This collection displays a playful manipulation of mixed media, demonstrating contrasts in textures and colors while infusing eveningwear elements into unconventional settings.
Signature Moschino motifs like hearts and polka dots are given a fresh interpretation. This includes bib shirt-like ruffled shirts and short shorts styled to resemble briefs subtly visible beneath sweatpants. An interesting addition to these shorts is the built-in conservative striped cotton undies, adding a layer of complexity to the design. Evening suits are vividly brought to life with magnified polka dots and hearts, creating striking chiaroscuro effects.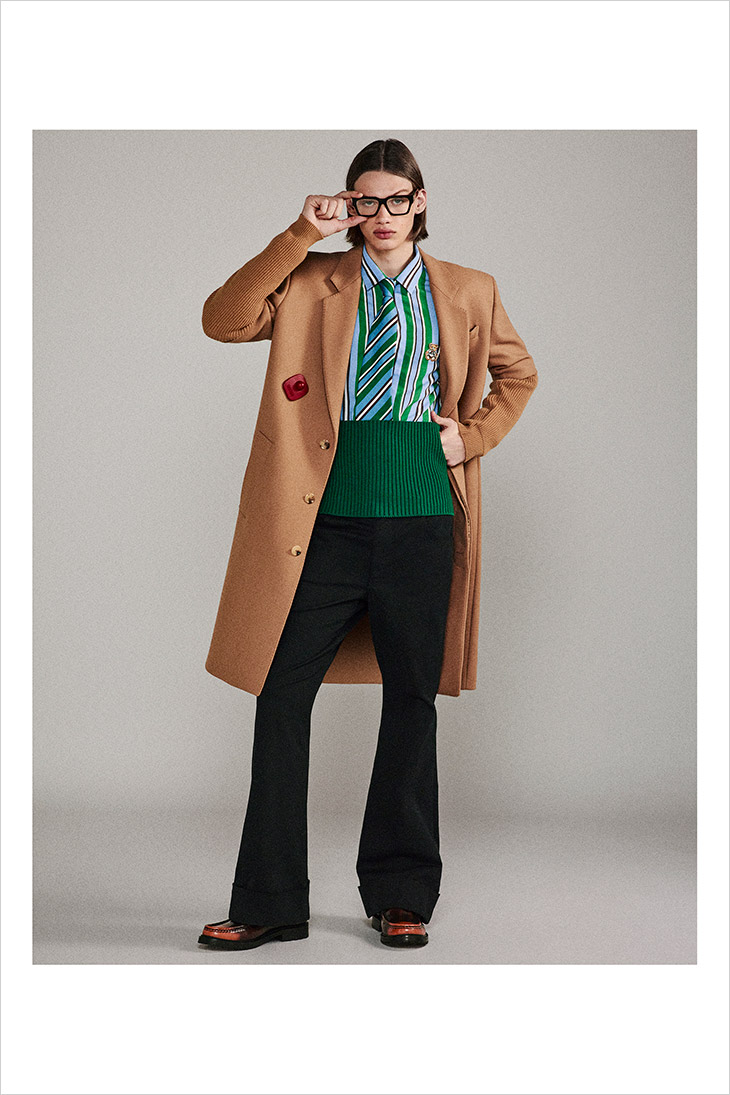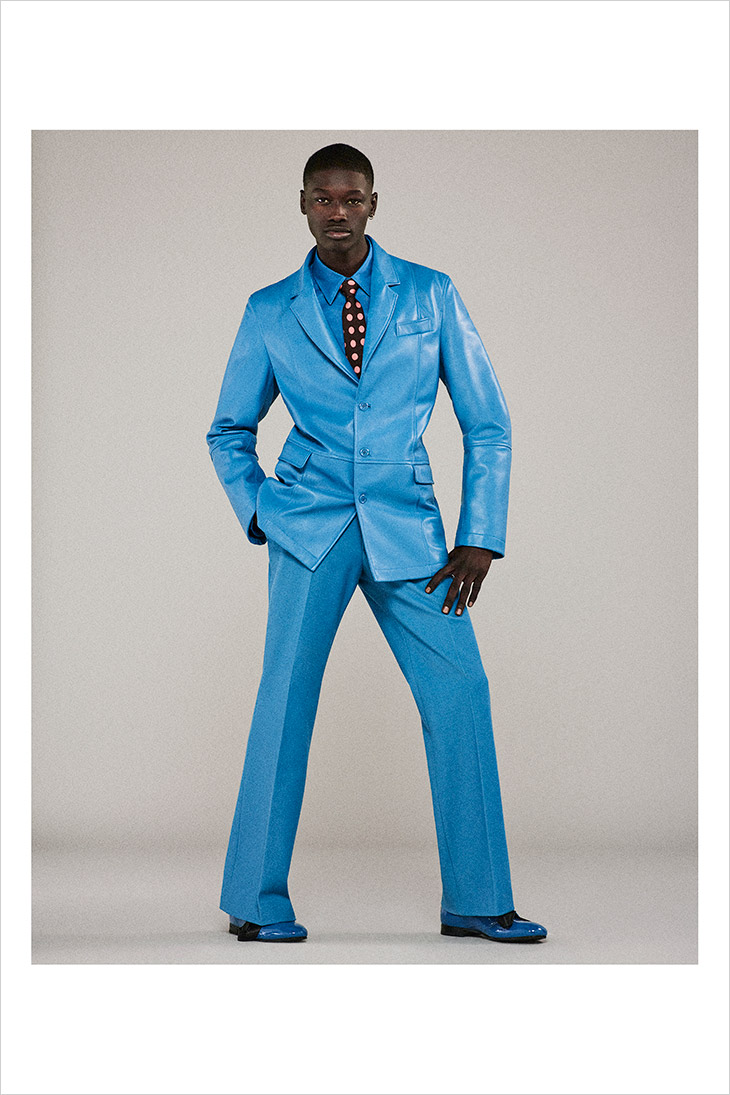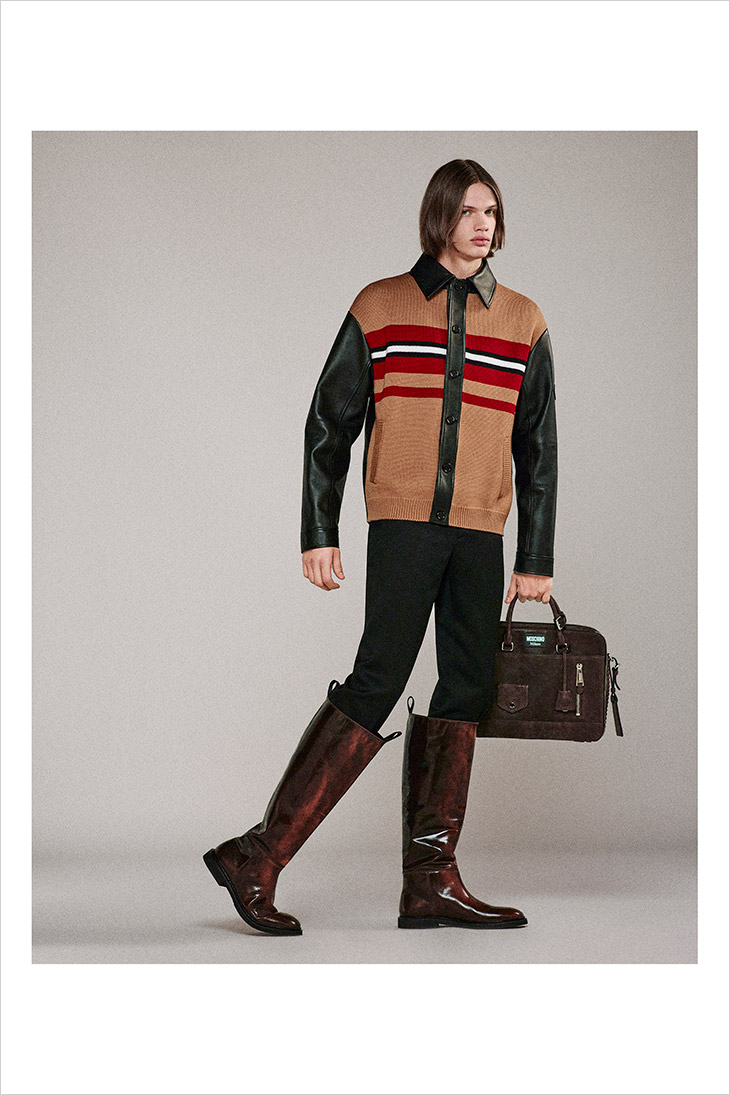 The collection also experiments with layering and mixed media. Cropped hooded sweaters are innovatively designed with built-in striped shirts. This trompe l'oeil approach extends to tailored pants featuring incorporated briefs and T-shirt and shirt combos. Blazers in the collection are accented with rib-knit insets midway through the arms or on the collar, and leather biker jackets are reimagined with knitted front panels.
Moschino's playful spirit is highlighted with recurring offbeat touches throughout the collection. Ties are cropped and slightly oversized, while knit cummerbunds transform into belly warmers. The classic perfecto biker jacket is creatively reinterpreted as a briefcase. Tiny embroidered hearts, a Moschino house signature, migrate from shirts to the iconic Moschino belt, adding another whimsical touch.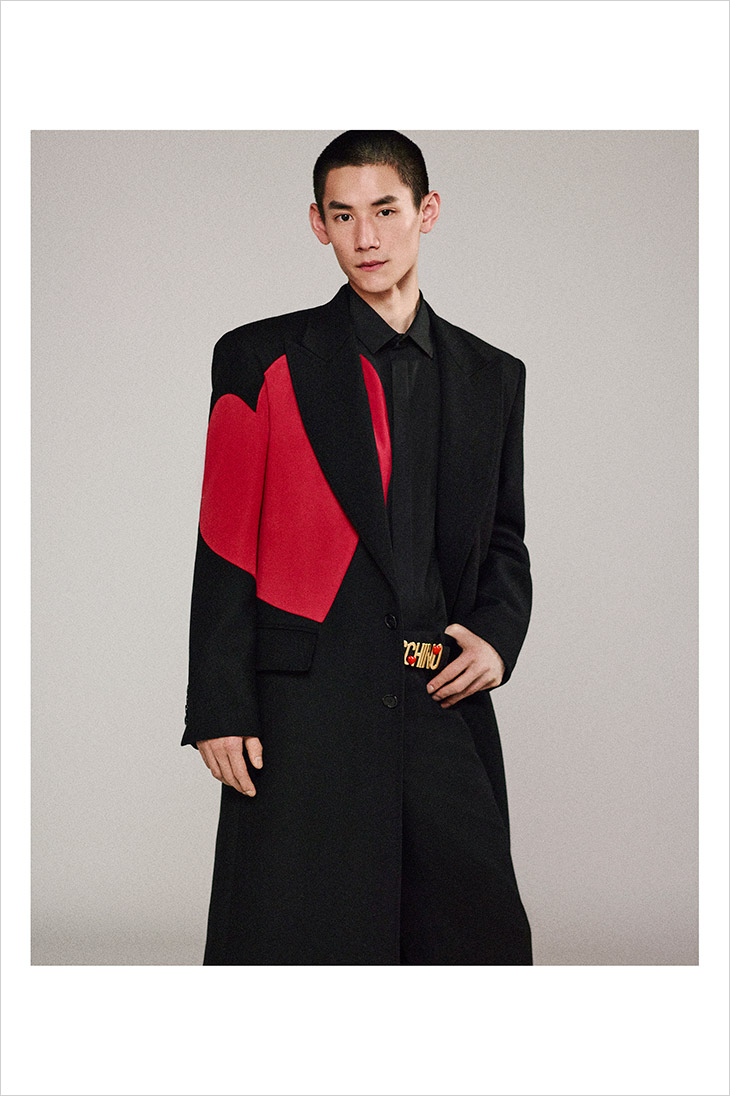 Vibrant red security tags are cleverly used as pins, adorning tailored overcoats and parka jackets with power shoulders, adding a fresh and captivating twist to Moschino's innovative style.
Models Alexander Tesini, Cheikh Diakhate, and Jie Zheng are the stars of the lookbook captured by fashion photographer Mark Kean. In charge of styling was Imruh Asha, with grooming from beauty artist Andrew Guida.