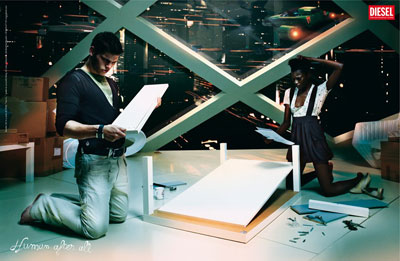 Ad Campaign: Diesel
Advertising Agency: Marcel, Paris, France
Creative directors: Anne de Maupeou, Frederic Temin
Copywriters: Eric Jannon, Dimitri Guerassimov
Art directors: Nicolas Chauvin, Romin Favre
Photographer : Johan Renck
Website: www.diesel.com
Photographer Johan Renck shapes the exquisite Diesel's latest campaign, coming with a Human After All theme. Allegedly Diesel has set a aside a whooping half a million dollar budget for this amazing campaign. Do they know the recession is coming?