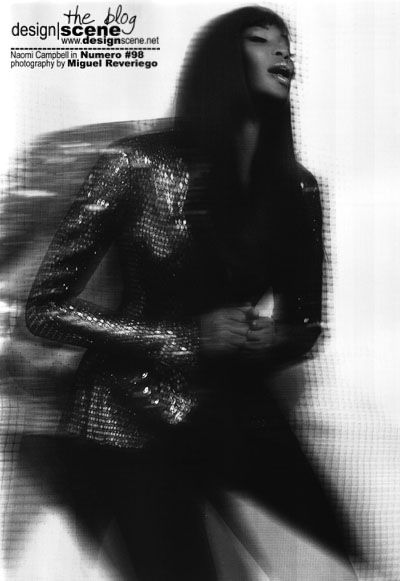 Magazine: Numero
Model: Naomi Campbell
Issue: #98
Photography by Miguel Reveriego
Website: www.numero-magazine.com
Some of the previews from a 10 page editorial in the latest issue of french glossy fashion magazine Numero with supermodel Naomi Campbell, shot by photographer Miguel Reveriego. Campbell is also on the cover of this 98th Numero issue, posted few days ago HERE. For this shoot Naomi wears lot of Yves Saint Laurent, Chanel, Karl Lagerfeld, Emporio Armani, Gianfraco Ferre and more.