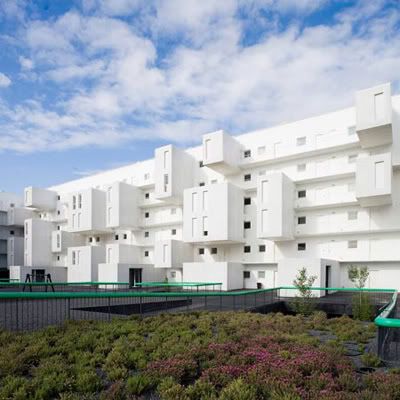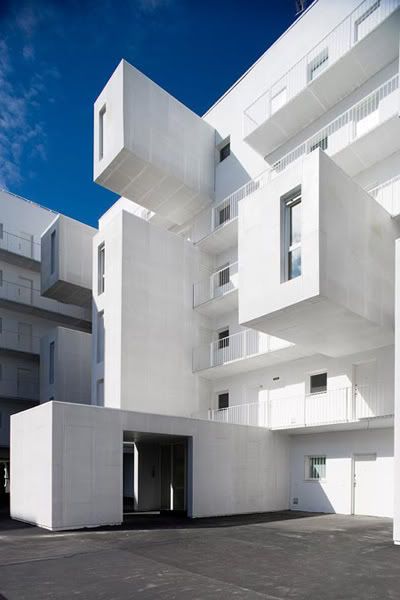 Project by
Dosmasuno Arquitectos 
Architects:
Ignacio Borrego, Néstor Montenegro and Lina Toro (dosmasuno arquitectos)
Photographer:
Miguel de Guzmán + dosmasuno
The Project for 102 social dwellings by Dosmasuno Arquitectos in Carabanchel consists of 52 single-bedroom dwellings, 35 double-bedroom dwellings and 15 triple-bedroom dwellings. A common dwelling cell was developed for the single-bedroom typology, which becomes double or triple-bedroom typology by the attachment of cantilevered additions. The apartments' living areas are protected from the sun's radiation by a galvanised white mesh.