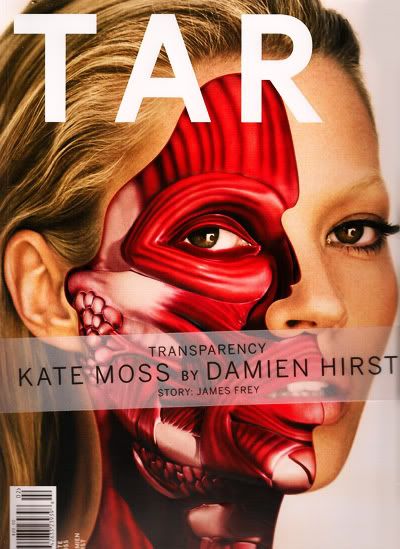 Photography by

Mert Alas and Marcus Piggott
Tar (an anagram of art) is the new indie arts biannual, for their 2nd

transparency

themed issue the magazine features work of artist Damien Hirst who used the image of supermodel Kate Moss shot in March 2005 by Mert and Marcus for W Magazine cover.

"It's not a fashion magazine," Mr. Schindler said. "The idea was to make it a specialized product, like an art book of what's happening in this moment. It's a time capsule." Mr. Schindler, who was a founder of BlackBook, started Tar to explore the intersection of art and fashion from a perspective that is both intellectually pointed and socially conscious but still stylishly produced.