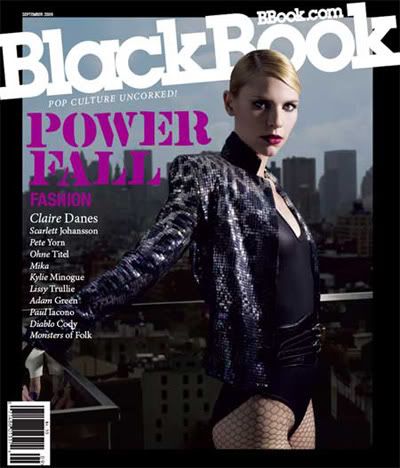 Magazine: BlackBook
Published: September 2009
Covergirl: Claire Danes
Styling by Elizabeth Sulcer
Photography by Sante D'Orazio
The fashionably lethal Claire Danes hits the cover of BlackBooks September issue, already on newsstands. Also inside: Scarlett Johansson, Pete Yorn, Ohne Titel, Mika, Kylie Minogue, Lissy Trullie, Adam Green, Paul Iacono, Diablo Cody, Monsters of Folk, and more inside the mag.
Source | blackbookmag.com
Claire is wearing bodysuit by American Apparel. Leather Corset Belt by H & M. Jacket and Shoes by Gucci. Stockings by Wolford Gloves by Topshop.