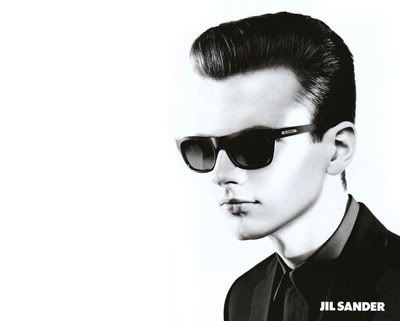 Jil Sanders Online Store
The new online store "Powered by YOOX Group"
www.jilsander.com
Beginning September 30th, Jil Sander will offer its full range of products to the passionate web aficionados as well as to newly attracted e-shoppers,available in the new online store located at www.jilsander.com. Just in time for the new season, the Fall/Winter collections for women and men ready to wear, shoes,
bags, accessories as well as eyewear and fragrances will be available per a simple mouse click
from almost everywhere worldwide.
JILSANDER.COM reflects the pure and elegant style of the
brand, while at the same time creating an entirely new shopping and communication experience. The sophisticated atmosphere of the Jil Sander boutiques will be re-interpreted for the online store, with a focus on showcasing the unconditional dedication to contemporary design, the innovativeness of materials and exceptional craftsmanship Jil Sander is renowned for.
Alessandro Cremonesi, CEO of the Jil Sander Group, states, "Jil Sander is committed to offering impeccable quality and perfect services to our clients and we believe that online shopping as well as the whole web world is an essential and complementary part of this commitment. The focus on developing this new e-commerce business enhances the luxurious lifestyle world of Jil Sander to the level of the World Wide Web. It will also enable Jil Sander to open up a platform for an interactive discourse, creating closer relations with both our longstanding clients and those who have just recently experienced the Jil Sander world; A new strategy of communication, a proposition to share ideas and values."
To celebrate the opening of the Jil Sander online store, special promotional activities will accompany the first 10 days, as well as free delivery. The online store will be accessible predominately in Europe, the United State and Japan with further countries and regions to be opened in the near future, and it will be localized in four languages: English, German, Italian and Japanese.
The Jil Sander online store is Powered by YOOX Group, the global Internet retailing partner for leading fashion & design brands. YOOX Group provides the online store with a complete solution including a flexible technological platform, innovative interface design, global logistics, premium customer care, international web marketing and a thorough know-how of e-tailing.
*Courtesy of Jil Sander