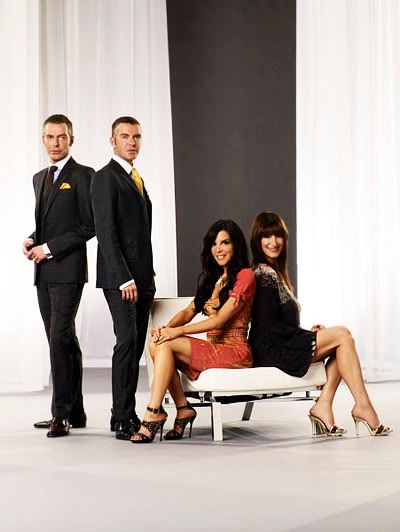 Network:

Bravo
TV series:

Launch My Line
Website:
www.bravotv.com/launch-my-line
BRAVO's new long awaited series, Launch My Line, airs Tonigh!Ten well-known professionals, who are highly regarded in their own field of expertise, are paired with ten established fashion experts. The ten teams are put to the test, as they have to rely on each others expertise to produce a cohesive fashion line.
For their first challenge, the teams must create a signature piece for their collection. While some teams hit it off from the start, other teams have to work hard not to hit each other. Tempers flare and the pressure is high as everyone wants to impress the judges and win this first challenge.
Acclaimed designers, twin brothers Dean and Dan Caten of DSQUARED2 serve as the series hosts, and fashion notables Stefani Greenfield and Lisa Kline are series judges.
It's teamwork. It's fashion. It's fun. Launch My Line premiere episode tonight on Bravo.