Magazine:

Wallpaper*
Published:

January 2010
Interiors:

Benjamin Kampton
Photography by

Den Tobin Smith
Website:
www.wallpaper.com
In next months issue (already on newsstands) Wallpaper introduces AR – Augmented Reality in its own way… Continue for more.
Magazine:

Blonde (Germany)
Published:

November 2009.
Editorial:

This is a girls' world
Photography by
Reno Ranger
Website:
www.reno-ranger.com
Today we have a stunning black and white shoot by fashion photographer Reno Ranger, who photographed … Continue for more.
Project:

Behörde für Stadtentwicklung und Umwelt/BSU
Designed by

Sauerbruch Hutton
Location:

Hamburg, Germany
Website:
www.sauerbruchhutton.de
The new building for Hamburg's Behörde für Stadtentwicklung und Umwelt/BSU (Office for Urban Development and Environment) consists … Continue for more.
Bookcase Staircase
Designed by

Levitate Architects
Location:

London, UK
Website:
www.levitate.uk.com
London-based Levitate Architects came up with this ingenious solution to a book storage problem, staircase hidden from the main reception room… Continue for more.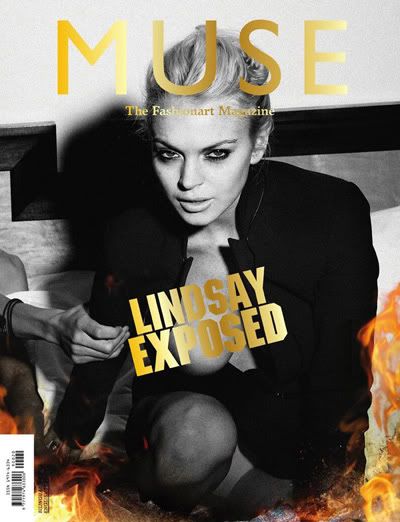 Magazine:

Muse
Issue:

#20
Cover Model:
Lindsay Lohan
Model:

Petey Wright |FORD|
Photography by
Yu Tsai
Website:
www.musemag.com
Photographer Yu Tsai gives us Lindsay Lohan on the cover of latest MUSE magazine, editorial previews after the jump… Continue for more.
These

end of the year reviews

always get hyped few days before Dec 31st, but we decided to make it month by month and now we are finally at December! Per usual as fashion goes in front of its time, December was full of upcoming magazine previews, from Wallpaper* amazing augmented reality issue to Lindsays breaking news shoot by Yu Tsai, and of course we did not forget some wonderful design and architecture.

And that was year 2009.
Click HERE to access full December 2009. archive.