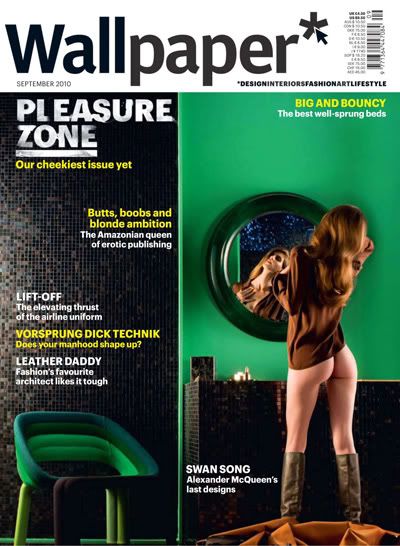 Magazine:

Wallpaper*
Published:

September

2010
Directed by
Vernie Yeung
Fashion editor:
Tamara Rothstein
Interiors: Max Bellhouse
Website:
www.wallpaper.com
September cover of the famed Wallpaper* is actually a still image from their

erotically charged

movie project, more about it you can find in the magazine itself (already available at Zinio
) and their web page.

Back in July 2009 they shocked us with a Sex Issue and now this is their cheekiest issue ever. Next month comes as The Director's Cut issue with David Lynch and Robert Wilson as guest editors.