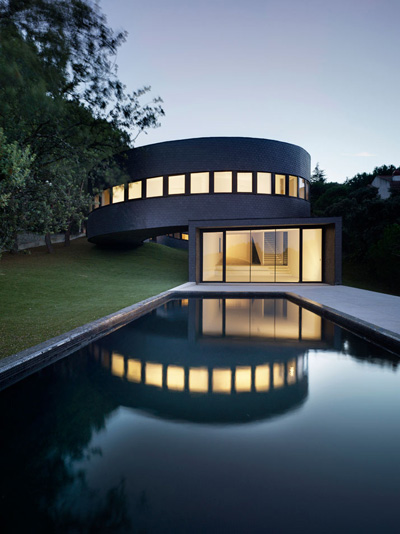 Project: Casa 360°
Designed by SUBARQUITECTURA
Location: Madrid, Spain
Photo David Frutos Ruiz
Website: www.subarquitectura.com
They wanted to create a form were you could be in a public atmosphere and with just a turn and a change of direction you are within the privacy of your personal quarters. Through these concepts, the essence of cyclical movement and the magic existence of three numbers produced the result were form does not follow function. The magic numbers are none other then 360°.
For more of this project log on to our sister site ARCHISCENE.net.