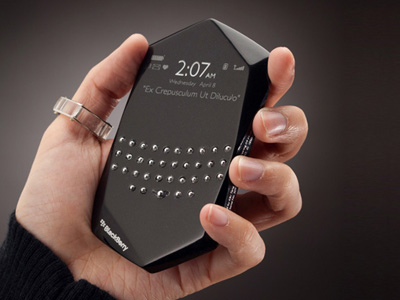 Blackberry Empathy
Designed by Kiki Tang et Daniel Yoon
Website: www.artcenter.edu
Blackberry Concept design by Kiki Tang et Daniel Yoon coming from the Art Center College of Design, The BlackBerry Empathy takes it a few steps further into the future, imagining a possibility of detecting human emotions, reflecting them with various colours. How far into the future is this? Five years ago something like iPhone seemed almost impossible.