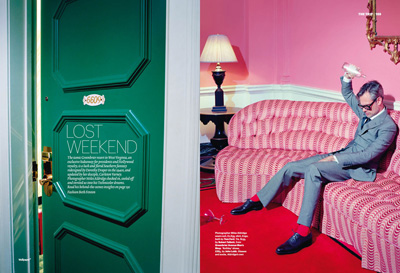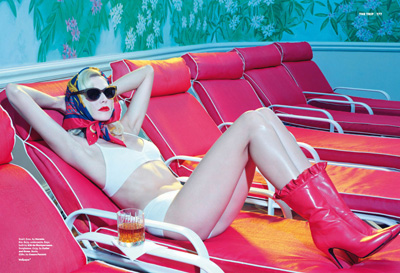 Magazine: Wallpaper*
Published: September 2011
Editorial: Lost Weekend
Photographer: Miles Aldridge
Fashion editor: Beth Fenton
Model: Shirley Mallmann |IMG New York|
Location: Greenbrier resort in West Virginia
Website: www.wallpaper.com
Lost Weekend fashion story lensed for the pages of Wallpaper* magazine's September issue by Miles Aldridge features a cameo of the photographer himself and in the leading role IMG model Shirley Mallmann. Outfitted by Beth Fenton Shirley is wearing pieces from the likes of Marc Jacobs, Bottega Veneta and Hermes among other, while Miles' clad in a suit by Tom Ford.
Click HERE to view the recently featured corresponding limited edition covert.