Project: Louis Vuitton Marina Bay Island Maison
Designed by Peter Marino
Location: Singapore
Website: www.louisvuitton.com
With a grand opening the world-famous French fashion house has opened a new luxury destination, the first Louis Vuitton Island Maison, at the Marina Bay Sands in Singapore. This truly first ever luxury island features the complete Louis Vuitton offering, from men's to women's collections, to jewelry it even hosts a unique bookstore. Besides the famed architect Peter Marino who designed the project, the building itself presents art from fifteen internationally recognized artists from the likes of Richard Deacon (who created a magnificent sculpture specially for the maison) and the famed illustrator Ruben Tolledo.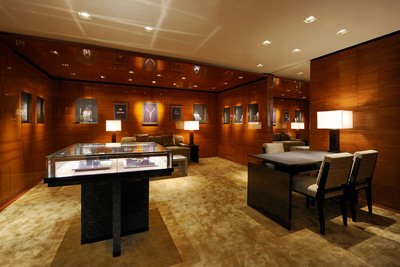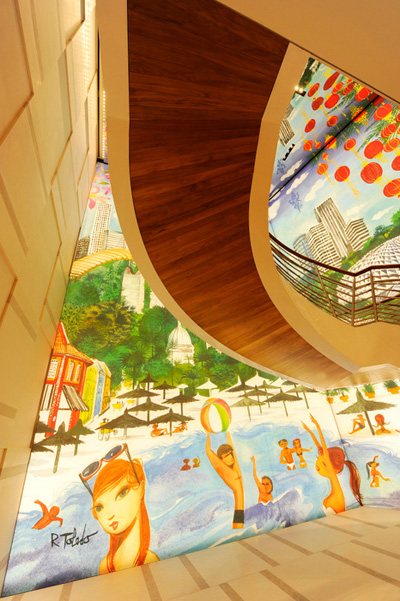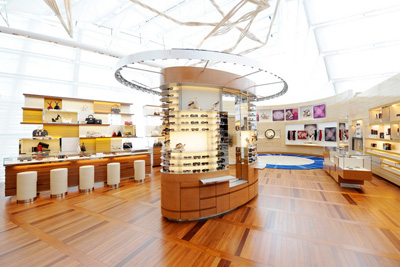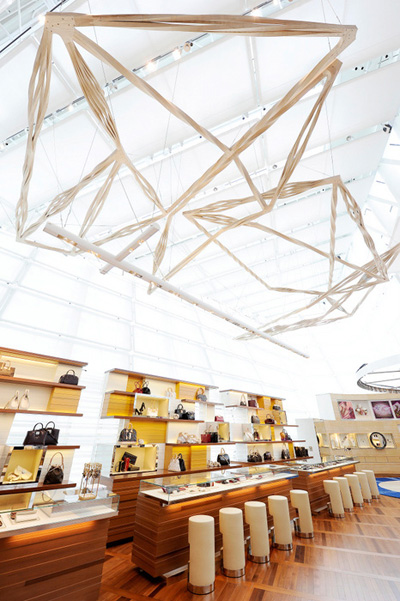 Brand has been present in Singapore since 1979 and the Island Maison marks the fifth location for Louis Vuitton in the country, Marino found inspiration in the sea itself giving a certain nautical sentiment to the parts of the design and allowing three separate entrances onto the island.
The store was opened today (17th of September) in the presence of Yves Carcelle – Chairman and CEO of Louis Vuitton, actress Cate Blanchet, men's style director Kim Jones and a slew of LV clad celebs from all over the globe. The star-studded event was transmitted live via Facebook providing a unique tour of the new maison to more than 3 million fans.