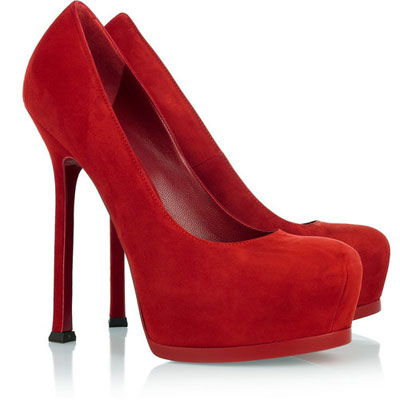 If you also belong to the bunch of shoe crazy lot, you definitely realize how much can a pair of shoes accentuate your glamor quotient and enhance your overall look. Just as makeup and clothing trends update with the change in seasons, trends in shoe collection also undergo constant change.
While there are some shoes that are more comfortable than stylish, there are others that are glamorous and sexy. It's you who have to decide what kind of shoes will be a better fit for you. So, brace yourself to acquaint yourself with the most happening of the spring 2012 shoe trends: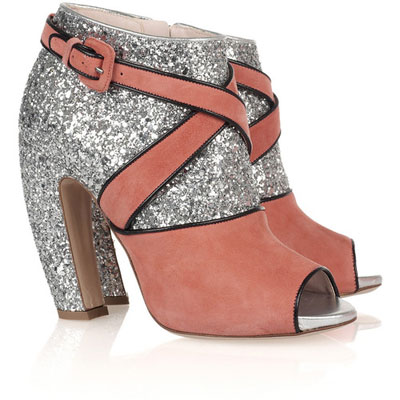 Metallic Toes – Considered to be solving more of a practical purpose earlier of increasing the longevity of shoes, metallic toes have now become the most popular shoe trend of the mainstream 2012 collection.
Braided Sandals – Back with a bang will be braided sandals walking the ramp again in spring 2012. Unusual braiding styles and bright colors enhances the oomph exuded by these beauties.
Shining Shoes – No! Do not mistake them to be your footwear that goes with your sexy halloween costumes only. Shining shoes look sensational and make for a great party wear. You may want to team them with one of your shiny sequins dresses. Golden and silver colors are sure to give you the flattering show-stopper-attention.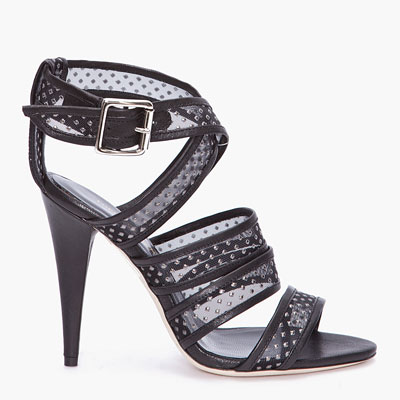 Transparent Shoes – Okay, the transparent shoes introduced last year didn't appeal much to anyone but this year the number of designers who decided to take this trend forward has increased dramatically. Now, the sheer vinyl shoes simply sees to be the trend that people were earlier hesitant to try.
Pointed Toes – Rounded toes have finally taken a backseat after stealing the thunder since a couple of seasons, giving way to pointed toes. You will see pointed toes featured on shoes, however booties and sandals will still continue to have roounded toes mostly.
Now that you know the upcoming shoe trends for spring 2012, go grab some of these elegant beauties and be the first one to flaunt the shoe trend this season.
Brenda Lyttle is a fashion and beauty expert. With some latest additions in their beauty product range, Lyttle recommends counting on Olay as the best skincare for the upcoming summer-spring season 2012.