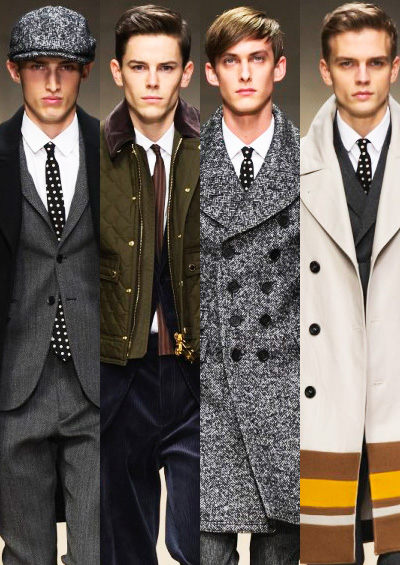 Show: Burberry Prorsum Menswear
Season: Autumn Winter 2012.13
Chief Creative Officer: Christopher Bailey
Website: www.burberry.com
There is so much to come from this Burberry Prorsum collection however after our very own first look it is time to focus on the beautifully captured runway looks, for the Milan show Christopher Bailey has sent more than forty Gentleman's down the runway. From oversized to slim, volumes are essentially masculine letting the sartorial workmanship take the lead mixing it with impeccably crafted details. To shape the garments Bailey has used materials such as cotton, velvet, poplin and among other a myriad of wool materials, all of that coloured in an elegant balance of smoky beige, with camel tones introducing shades of brown, gray and green enhanced with touches of red and blue.
After the runway video above go under the cut to view all of the runway images with our favorite looks singled out.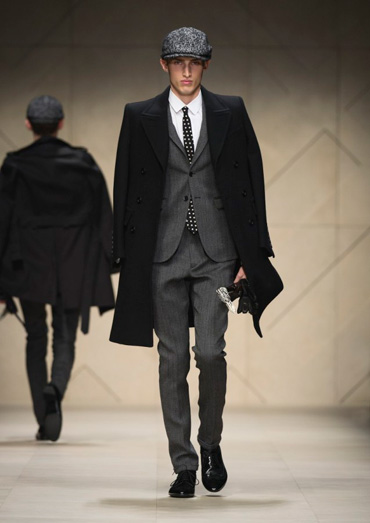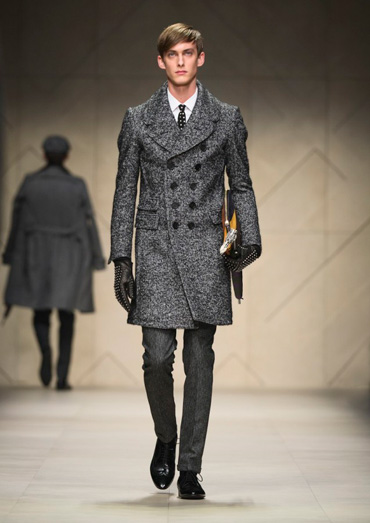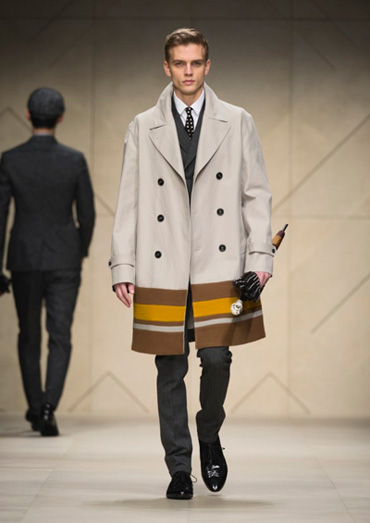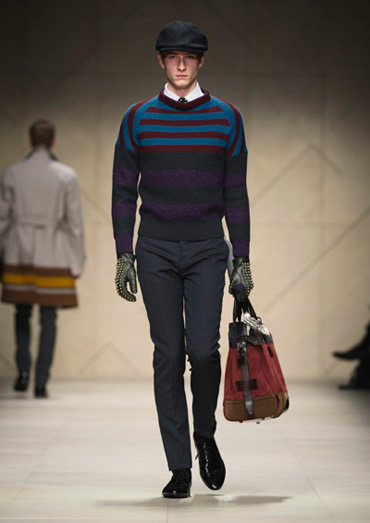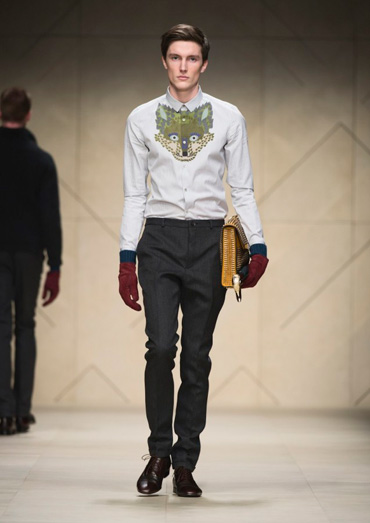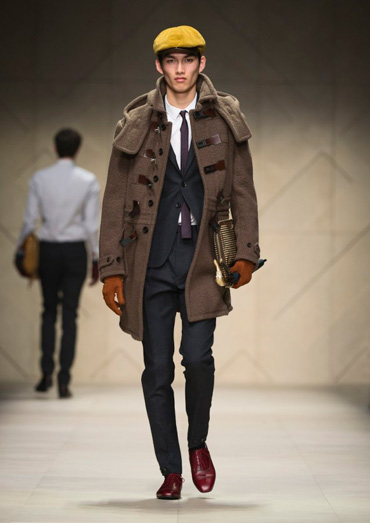 Models: Adnan Djinovic, Alex Dunstan, Alexander Beck, Andrey Smidl, Benjamin Eidem, Charlie France, Charlie Timms, David Hlinka, Elias Cafmeyer, Felix Badman, James Smith, Janis Ancens, Jeremy Young, Johnny George, Karl Morrall, Lessandro Reyniers, Mark Cox, Ryan Williams, Ryohei Yamada, Sebastian Brice, Stefan Lankreijer, Taras Koltun, Thomas Penfound, Zakaria Khiare
Soundtrack: 'The Pan Within' – The Waterboys, 'Every Little Bit Hurts' – The Jam, 'Paris In The Rain' -The Waterboys, 'Nessun Dorma – Turandot – Jeff Beck