Ready for Burberry? LIVE from Milan on Design Scene!
|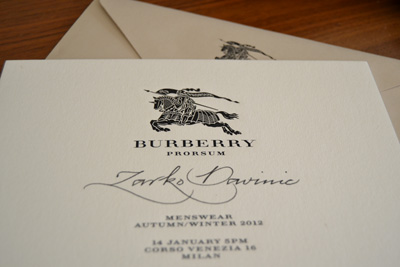 Show: Buberry Prorsum Menswear
Season: FW2012.13
Website: www.burberry.com
Ready for Burberry? Our invite is here, it is the show looking forward the most to today in the very busy schedule.
Stay tuned for more of Buberry show and DAY 1 of Milano Fashion Week!
Watch Burberry show today at 5PM Milan time live on designscene.net/buberrylive