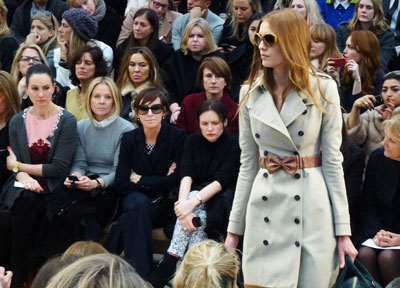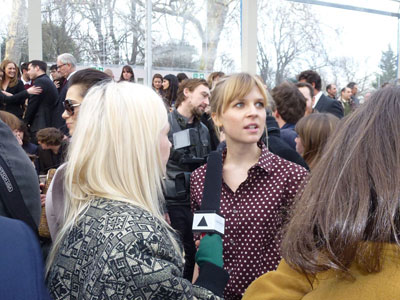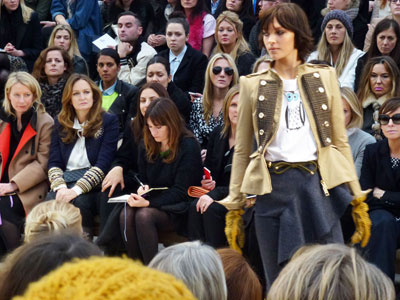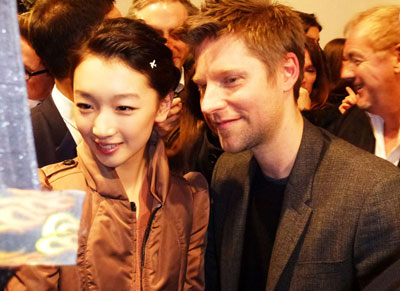 Collection: Burberry Prorsum
Season: Autumn Winter 2012.13
Website: www.burberry.com
The turnout as always at Burberry was undeniable. Who would ever want to miss a show, or dare to and this was definitely not one to miss. It was the sequel to the last and just as good if not even better, if possible with even more visuals to feed the mind with. The inspiration seem to carry on from the previous season with similar ideas and shapes being revisited, from towns to fields looking at the energy and breadth of heritage available. The bomber jacket is back but this time finally cropped and tailored for a more elegant look where you're not just lost in the jacket but at one with it. Trench coats and field jackets were all equipped with a utility belt almost, of labelled bellow pockets and accompanied by a bow belt or ornamental detailed zip. Again the focal body parts were the hip and behind accentuated by the tiered peplum skirts, sculptural dresses and tiered cinched jackets. The British countryside was brought in through a new addition of the t-shirt with an owl print being the focal point.
Appliqué and embroidery were also something big we saw heavily featured this season, with brush stone embroidery highlighting the neck in place of a necklace. My most memorable pieces bar the outerwear were the blinding gold work studded leather cuff length gloves. They should come with a safety disclaimer : eye protection must be worn in order to operate gloves. Clear to see that jewelry is almost rendered useless when accessorizing with the integral pieces needed to survive any winter, in or out the countryside. Mixing colour with print and classic materials never goes a miss at Burberry, with plums, ambers and olives ever present alongside the camels of your traditional British tweed wool and corduroy.
If there's anything more to take away, it's definitely to dress for the field, but make sure youreready for the town complete with sparkle.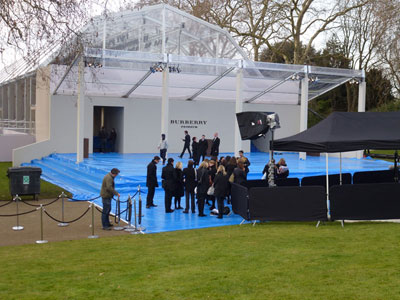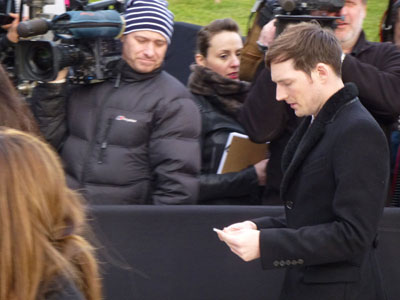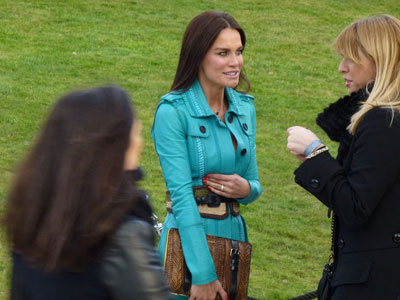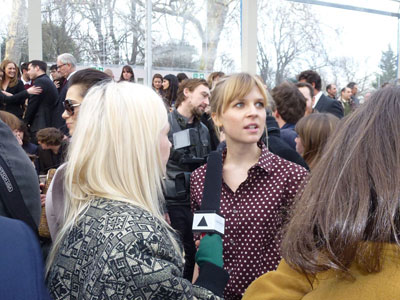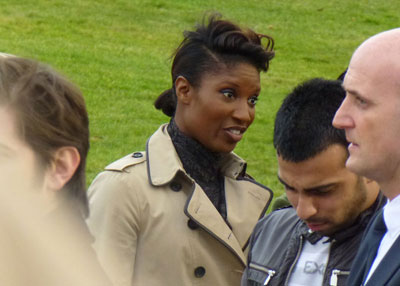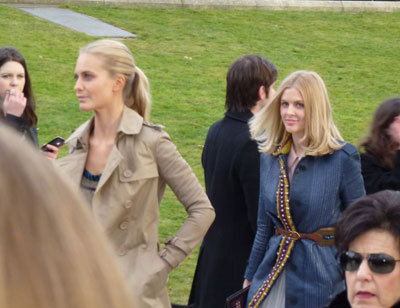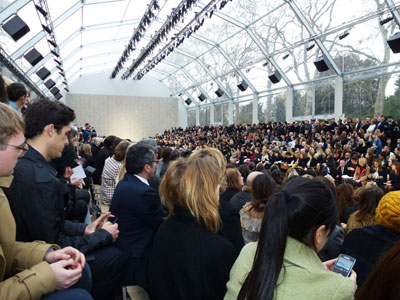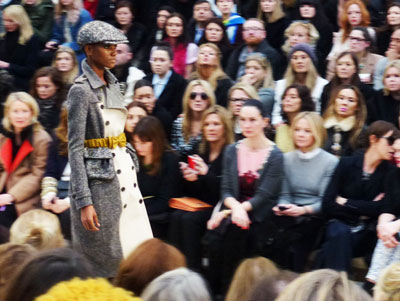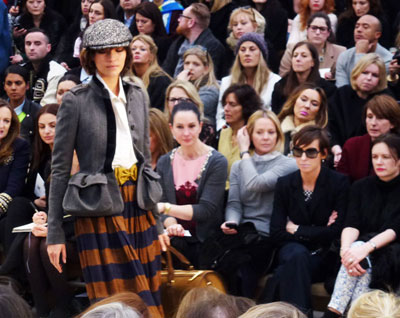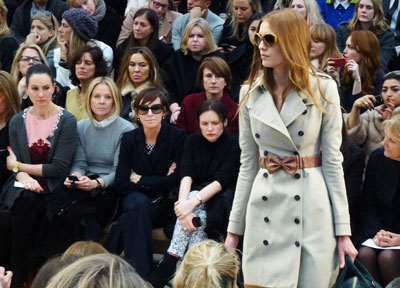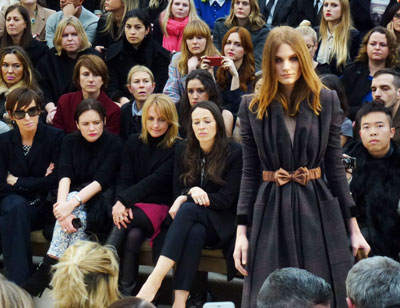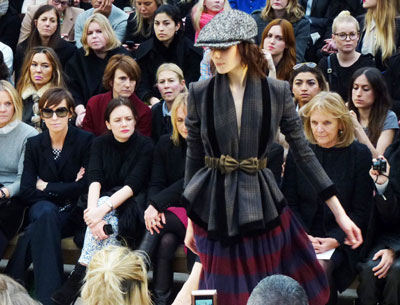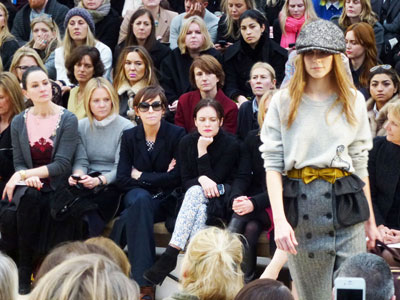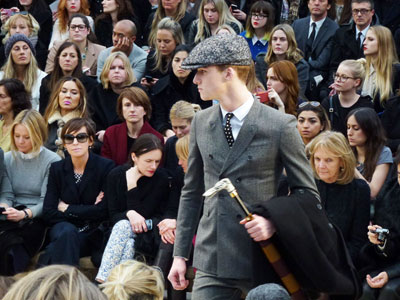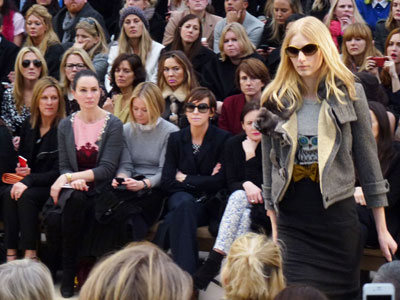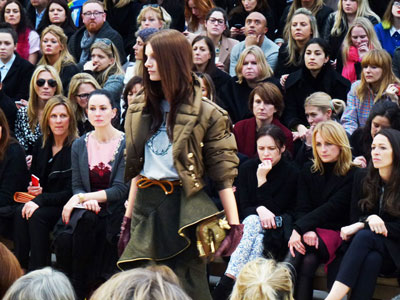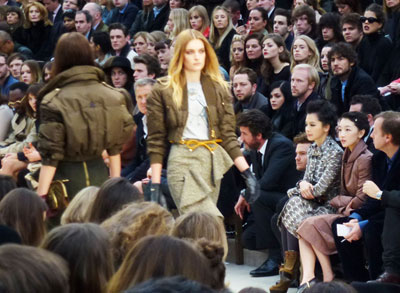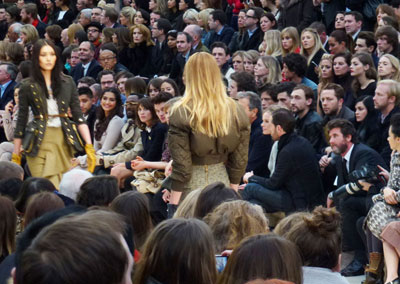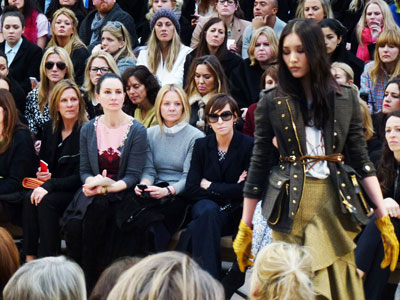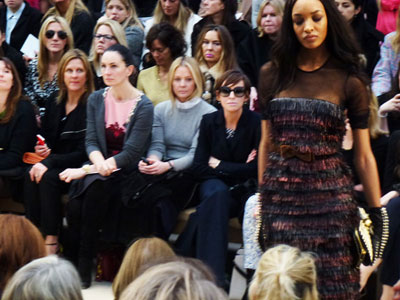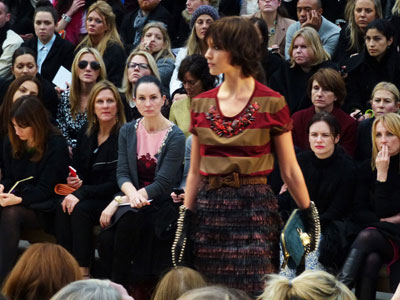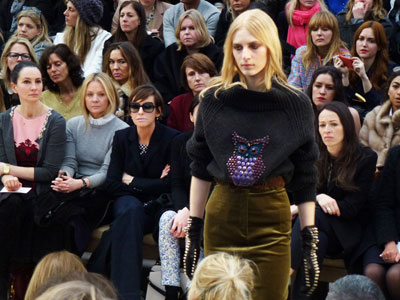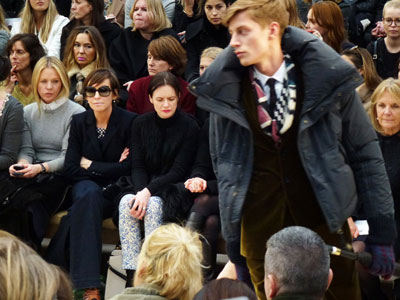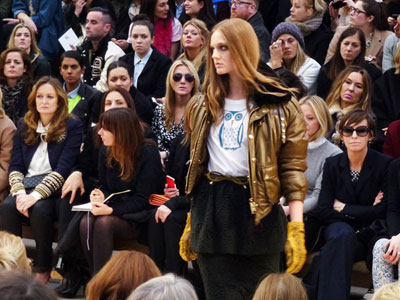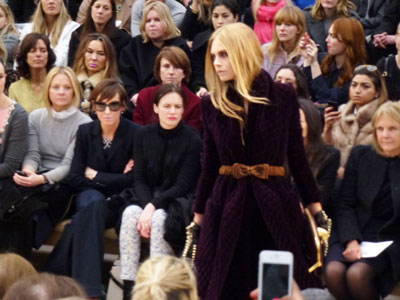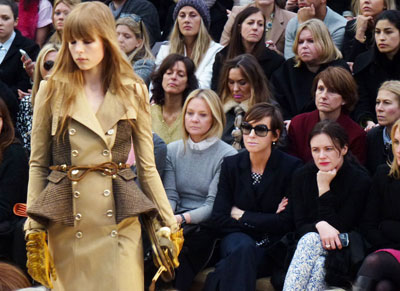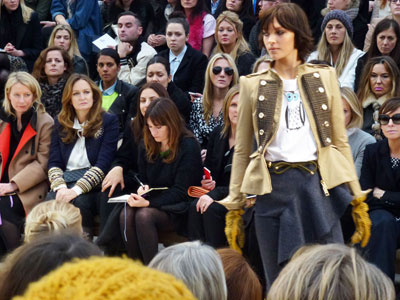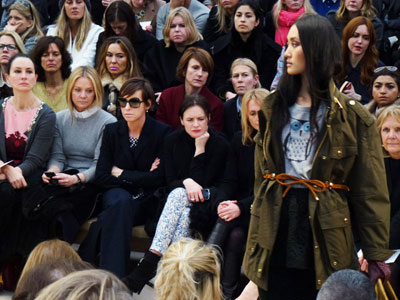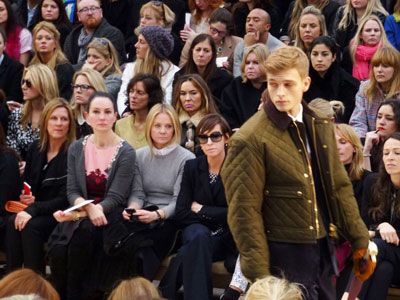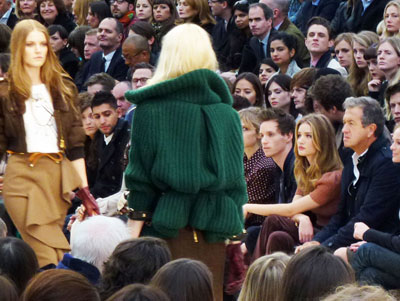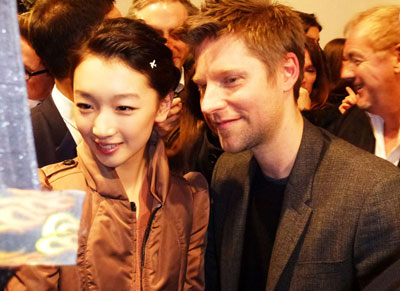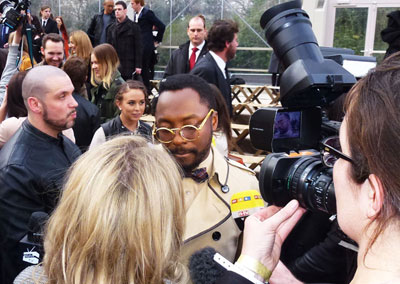 Review and images by Design Scene London Contributing Editor Diamando Christofi.