Collection: Dries Van Noten
Season: Fall Winter 2012.13
Website: www.driesvannoten.com
While you already expect the world renowned Dries Van Noten to embrace classical lines of men's tailoring for the Fall Winter 2012 collection superb psychedelic prints find place among the soldiers of the winter palette. At the beautifully set Paris show the audience could see the inspiration behind these original prints come to light as a splendid work in progress.
After the jump view more than 40 looks with our favorites singled out.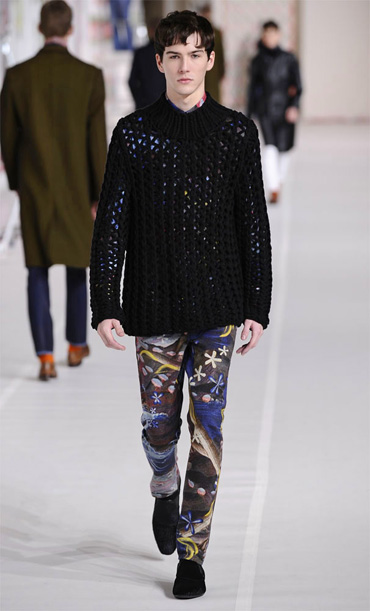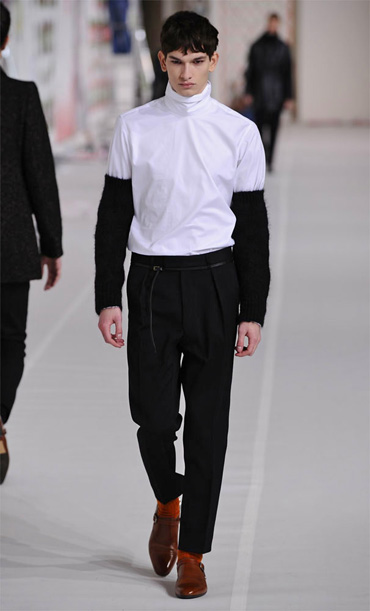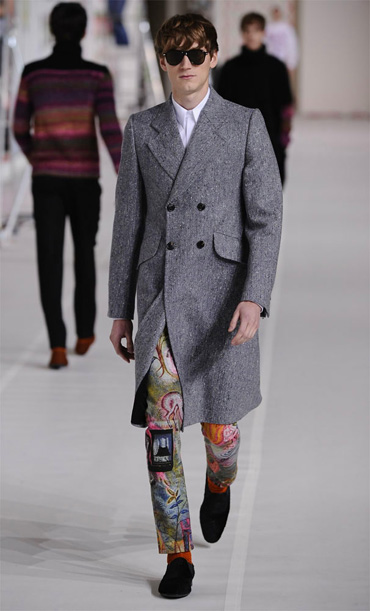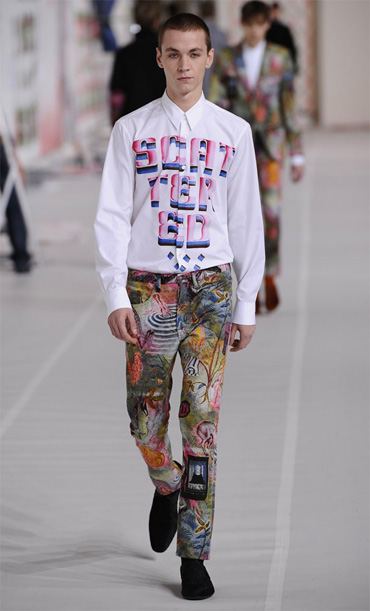 Models: Adrian Bosch, Antoine des Bauvais, Arthur Gosse, Baptiste Radufe, Bastiaan Ninaber, Ben Waters, Benoni Loos, Bogdan Tudor, Brian Redford, Chris Garcia, Clement Chabernaud, Dan Felton, Dan Kling, David Hlinka, Dmitry Brylev, Douglas Neitzke, Filip Grudzewski, Guerrino Santulliana, Jakob Wiechmann, Kaan Tilki, Luca Stascheit, Lyle Lodwick, Matt King, Milo Spijkers, Paul Boche, Robbie Wadge, Sebastian Brice, Senad Hoyer, Takeshi Uematsu, Thomas Penfound, Trent Kendrick, Yannick Abrath, Yuri Pleskun