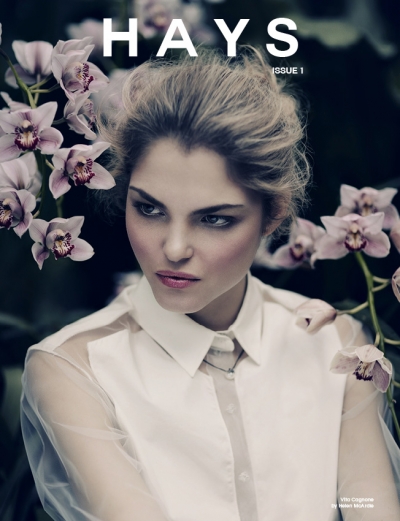 Magazine: HAYS
Issue: #1
Model: Vita Cagnone |Premier Models|
Stylist: Sylvester Yiu
Photographer: Helen McArdle
Website: sid-magazine.com
An exclusive first look of HAYS, a womenswear magazine from the creative team of SID. The premiere issue comes as a supplement with its own cover in SID's 2nd edition. Fronting the magazine is the gorgeous Vita Cagnone at Premier Models wearing Simone Rocha top and a Violet Darkling necklace.
For more info visit HAYS facebook page.