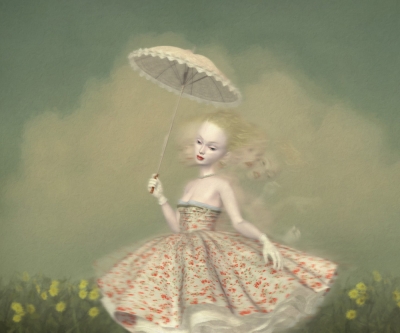 Exhibition: Motion: The Art of Movement
Place: Corey Helford Gallery, Culver City, CA 90232
Opening Reception: Saturday, June 9, 2012 from 7‑10pm
On View June 9 – June 30, 2012
Website: coreyhelfordgallery.com
If you happen to be close to Culver City Art District, don't miss Motion: The Art of Movement, an engaging new exhibition at Corey Helford Gallery. Showcasing pieces capturing various aspects of movement, depicting design in motion, people in motion and nature in motion the exhibition assembles a collection coming from more than twenty five the New Contemporary Art Scene's artists.
Motion" features new works by: Alex Gross, Amy Sol, Anita Kunz, Benjamin Bryce Kelley, Billy Norrby, Chris Pugliese, Cleon Peterson, COOP, Eric Joyner, HUSH, Jeremy Lipking, Joe Sorren, Josh Agle (SHAG), Korin Faught, Marco Mazzoni, Maria Kreyn, Melissa Forman, Paul Frank, Phil Hale, Ray Caesar, Sarah Folkman, Sas Christian, Stella Im Hultberg, Sylvia Ji, Van Arno and Zeus.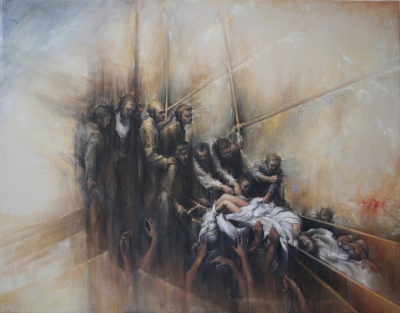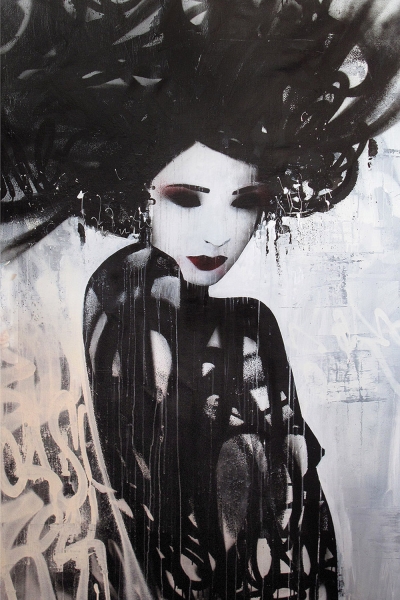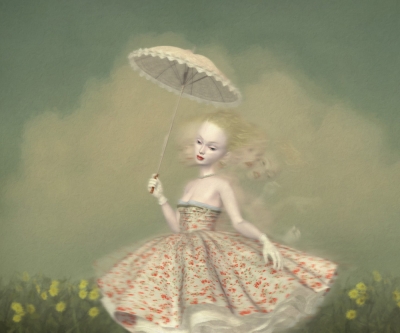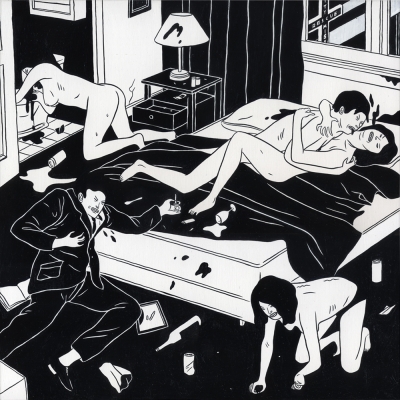 Ray Caesar's elegant and haunting work takes a delightful direction in "Turning Point," his exquisite digital rendering of a woman with her parasol strolling amidst flowers in full bloom. Her profile echoes with each turn of her delicate figure. Alternately, Los Angeles artist Cleon Peterson paints a swarm of deviance in "The Mess." Known for his "anxiety-ridden dystopias where corruption and injustice plague the social order," Peterson's desperate characters struggle for power and control over their environment in a scene loaded with sex, drugs and violence. Internationally-renowned UK street artist HUSH brings an urban edge to the exhibition with his piece "Dark Dancer," in which a female figure appears still, yet her hair and clothing are adorned with chaos and flux.