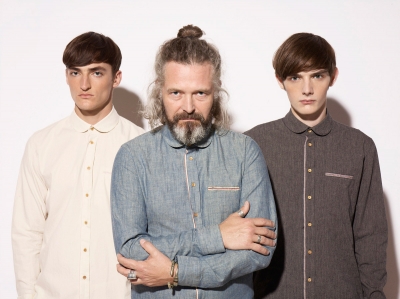 Ad Campaign: Delikatessen with Michael Kampe
Season: Spring Summer 2013
Models: Sławek Blaszewski, Piotr Wieczorek, Cyryl Rozwadowski
Stylist: Andrzej Sobolewski
Photographer: Stanislaw Boniecki
Website: www.delikatessen.jp
Explore Delikatessen spring summer 2013 collection designed by Andre Lisowski, who on the new designs also collaborated with Michael Kampe. After the jump Delikatessen shares with us more images and more about the collection: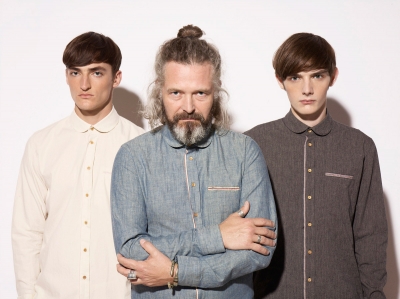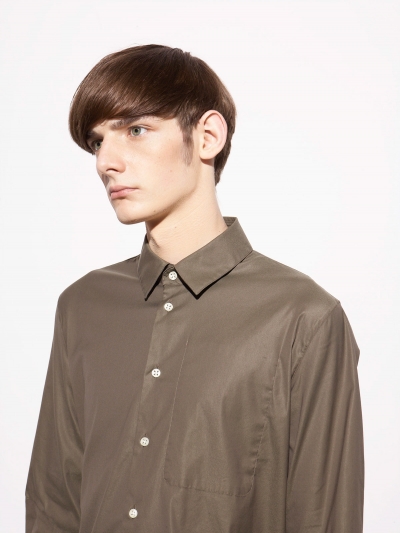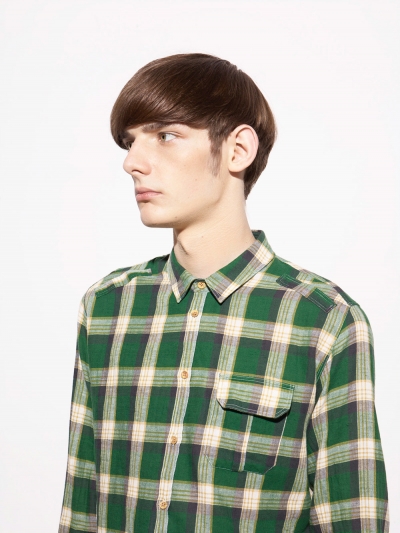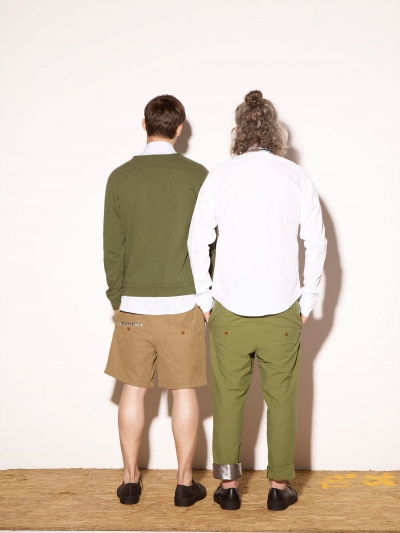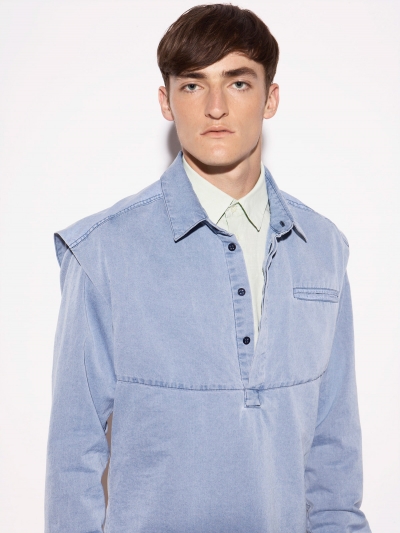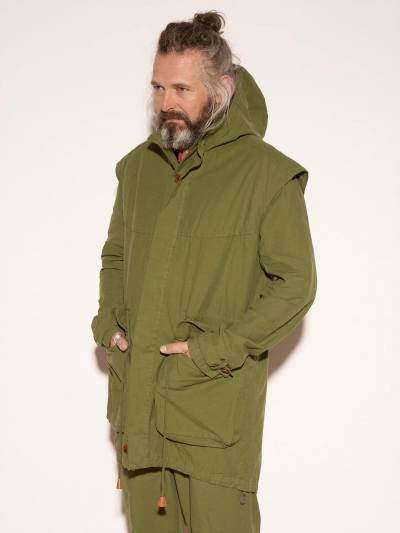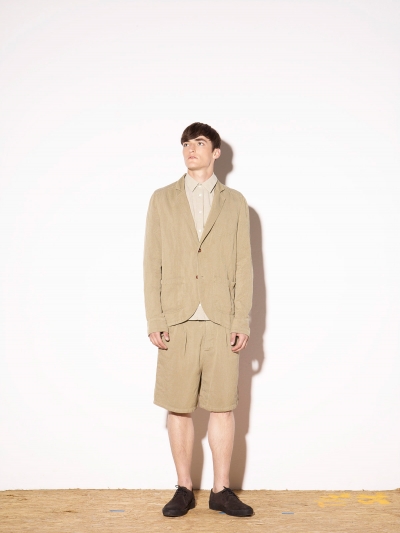 With the new collection, Andre Lisowski continues to move Delikatessen into a more diverse colour palette with a keen sense of proportion, skillfully combining the low-key with the bold. Delicacy in the collection's slim tailoring, combined with effortless styling and refined colour blocking bring a fresh perspective to menswear. The collection includes several pieces of outstanding colour and texture blocking.
Delikatessen injects a much-needed dose of playfulness into a menswear wardrobe. This highly wearable collection caters to the discerning man choosing to wear subtly understated and individual garments with a dose of panache. Delikatessen shirts feature a perfect sartorial slim cut, handsome tiny collars, hidden inner pockets, unique Delikatessen buttons, impeccable stitching and soft stone wash finishing. The soft feel of neatly embroidered sizes in tomato red are Delikatessen's answer to often irritating size labels.
The highllight of SS13 are the pieces designed within collaboration with Michael Kampe. The capsule collection consists of six designs presented in various fabrics: three shirts, parka, sweater and a raincoat. Each garment combines two different worlds – a sophisticated three dimentional and geometrical designs of Kampe are juxatoposed with hig-end slim tailoring of Delikatessen. . The garments are made from ultra modern fabrics mixed with vintage japanese weaves. The constructions are inspired by high-tech sportswear. The garments feature a mixture of sharp and organic cuts which results in new bold forms. The collaboration resulted in a highly wearable line of menswear
Jackets are cut in a minimalist style, an outside button and inside strip close the jacket. The relaxed look of the jackets results from soft finishing: no lining and no shoulder pads. They are easy to wear and designed to be machine washable. Fabrics are naturally imperfect, almost plain two-toned weaves, deceptively raw – bouclettes with modestly grainy, stony, imperfect aspects, and with luxuriously soft handles. Delicate aged looks, cloudy patinas and washed-out, subtle plays on dyes and over-dyes. Parts of the jakets are made from jersey. This allows more comfort.
Fabrics: Hemp,Linen,Cotton and Ramie and mixes of them plus Nylon, Denim. Delikatessen uses the most famous egiption long staple cotton – Giza 87.
Details: olive-tree wooden buttons, unique Delikatessen black logo button always on the left cuff, french seams, application of the contrasting fabric edges. internal pockets,