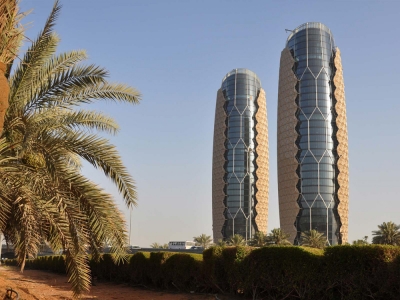 Project: Al Bahar Towers
Designed by Aedas
Location: Abu Dhabi, UAE
Website: www.aedas.com
Al Bahar Towers are work of the world famed architecture practice AEDAS, the groundbreaking innovation comes with the facade design. Dark glass panels are replaced with the specially designed sun-block installation,opening and closing according to sun's position.
For more visit our architecture page.