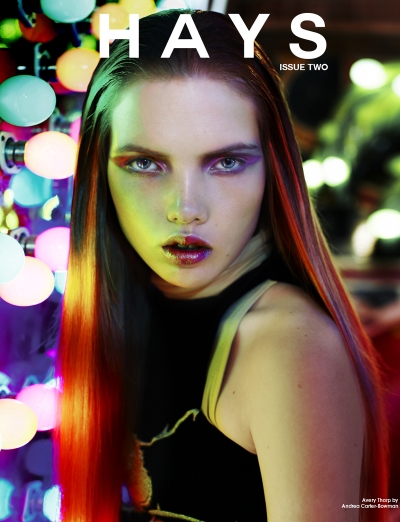 Magazine: HAYS
Issue: #2
Cover Model: Avery Tharp |Next London|
Hair: Peter Lux |Frank using Redken|
Makeup: Kenny Leung |ERA using M.A.C|
Fashion Director: Simone Konu
Photographer: Andrea Carter-Bowman
Website: www.sid-magazine.com
Exclusive online reveal of HAYS issue two cover, published as women's supplement of SID magazine's 3rd edition. HAYS covergirl is the gorgeous Avery Tharp dressed in Maison Martin Margiela and Osman for the shoot by Andrea Carter-Bowman.
HAYS along with SID is on newsstands today! Click HERE to see all new covers of SID.