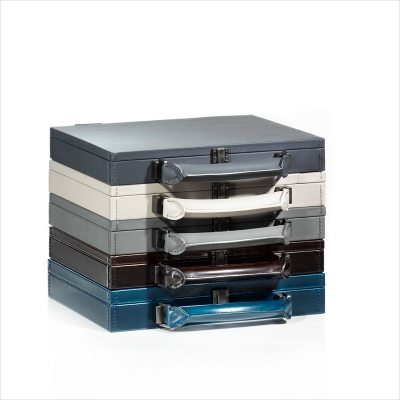 Lanvin Gangster Suit-Cases
Website: www.lanvin.com
Lanvin Gangster Suit-Cases are coming as a mix of the classic businessman's attaché case and the famed "money bags" of the 1960's casino men. Essentially created as document holders, these suit-cases were in an instant singled out as the key accessory pieces of the Winter 2012 men's collection. While a large laptop model also has a detachable iPad case, passport and wallet compartment, the smaller perhaps more convenient design is shaped for digital tablets; giving some space for papers and your mobile phone.