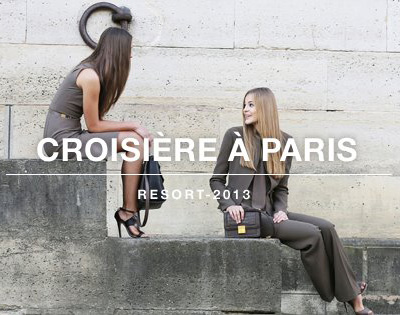 Croisière à Paris by Elie Saab
Collection: Resort 2013
Soundtrack: "Dogs" by HVOB (Stil Vor Talent)
Website: www.eliesaab.com
Elie Saab finds a sublime way to celebrate the arrival of Resort 2013 collection in stores, creating a beautifully elegant Croisière à Paris short film.
Two women walk along the leafy banks of the Seine River, to meet their waiting Riva. Morning turns to afternoon – in a more romantic mood, the ELIE SAAB women cruise along the river wearing delicate silk chiffon gowns in soft hues, which flutter in the spring breeze. Cocktail hour dawns, and impressed by the Parisian evening sun, they pause their voyage. It's time to disembark as the green neon lights draw near. Nightfall descends and dusk approaches… – from Elie Saab.
Find images from the video shoot after the jump: