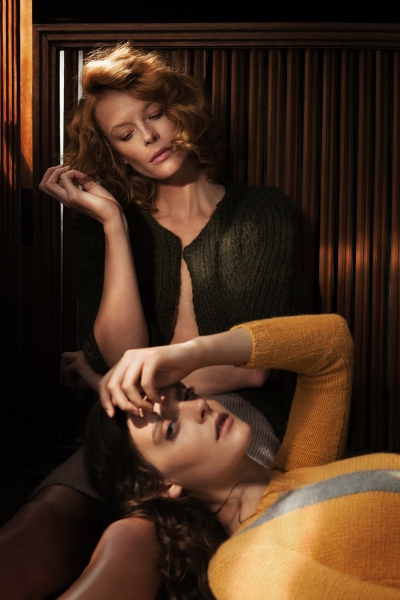 Ad Campaign: B Sides Picto
Season: Fall Winter 2012.13
Models: Marzena Pokrzywińska, Dominika Zięba (Dodo) |D'Vision|
Hair: Kasia Zalewska
Makeup: Paweł Bik
Shoes: Aga Prus Handmade Shoes
Set Design: Dorota Boruń
Production: Sara Marcysiak
Post-production: Paweł Modej
Photographer: Jacek Kołodziejski |Shoot Me|
Website: www.shootme.pl
Jacek Kołodziejski marvelously captures campaign imagery for B SIDES label created by Basia Chrabołowska, turning the session in a photography exhibition:
New collection B SIDES PICTO A/W 2012/13 refers to the work of Edward Steichen and pictorialism. Kołodziejski among others used the theme of contrasted female personality set in Hollywood of the 20's. The collection and image campaign were presented in Moderna in the Museum of Modern Art in Warsaw.
Find more after the jump: