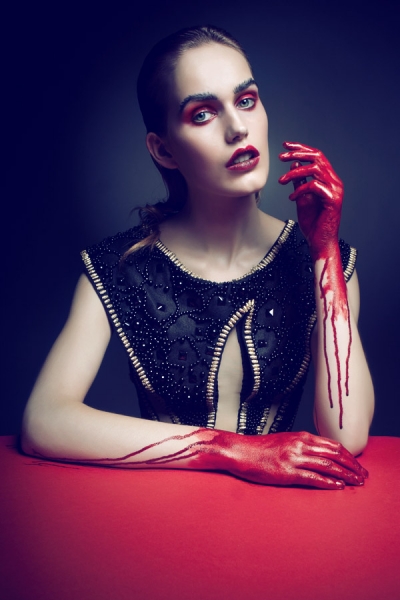 Editorial: Damage (Uszczerbek) by Edyta Jermacz
Season: Spring Summer 2013 Couture
Model: Karolina Wąż |New Age|
Hair: Daniel Gryszke
Makeup: Marta Morawiecka
Fashion: Edyta Jermacz
Photographer: Marta Macha
Website: www.edytajermacz.com
Fashion photographer Marta Macha teams up with up and coming Polish designer Edyta Jermacz to capture the showstopping editorial for her Spring Summer 2013 Damages collection. Edyta found inspiration in the strength of a human body, and the results of a traumatic injuries such as laceration, bleeding, bruises and then scars.
For this masterfully designed collection Jermacz has spent countless hours on the pieces, like the red dress and the accompanying mask which took the designer three weeks to complete.