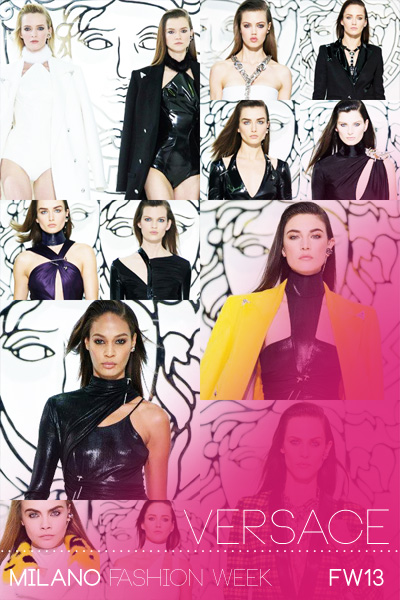 Collection: Versace
Season: Fall Winter 2013.14
Creative Director: Donatella Versace
Website: www.versace.com
For the fall winter 2013 collection Donatella Versace redefines women's elegance with an empowering silhouettes and a refreshing change-up in material choice. Mixing vinyl and tartan the collection also reflects on house's favorite yellow colour, while the styling allows outerwear to take the spotlight. Additional edge to the new design comes with Versace's strikingly reminiscent outlook on 90's punk.
As far as the model casting is concerned, the famed Italian house is still the best when it comes to singling out the true supermodels of the runway.
Discover the complete collection after the jump: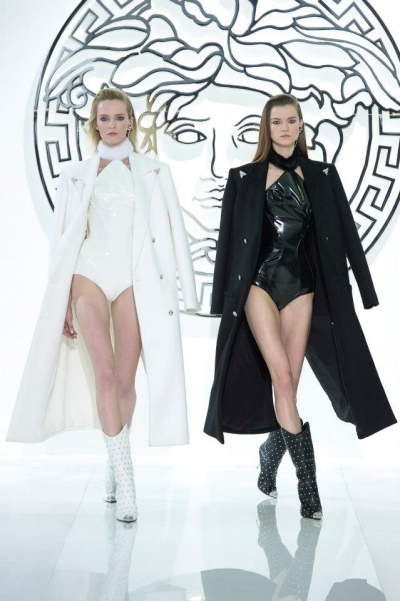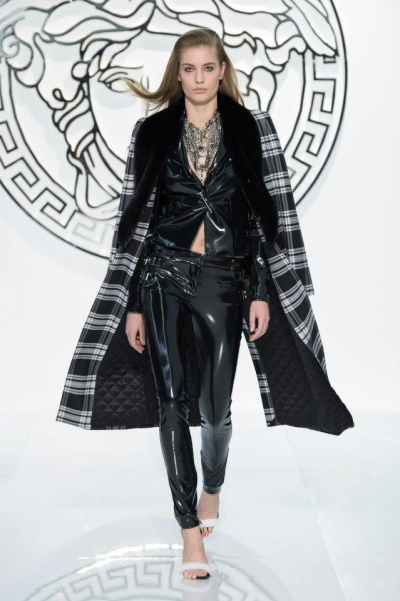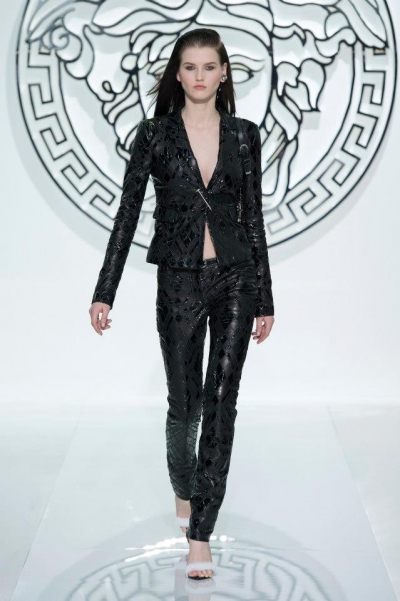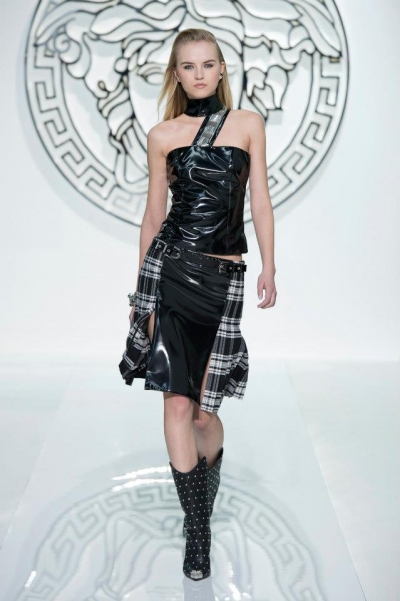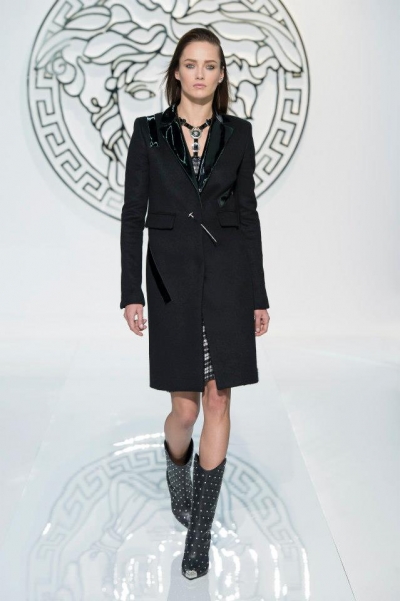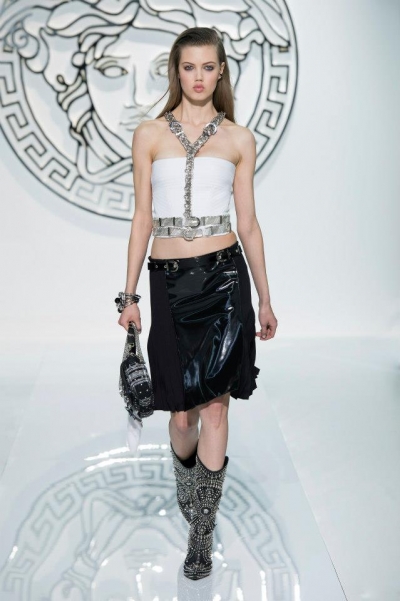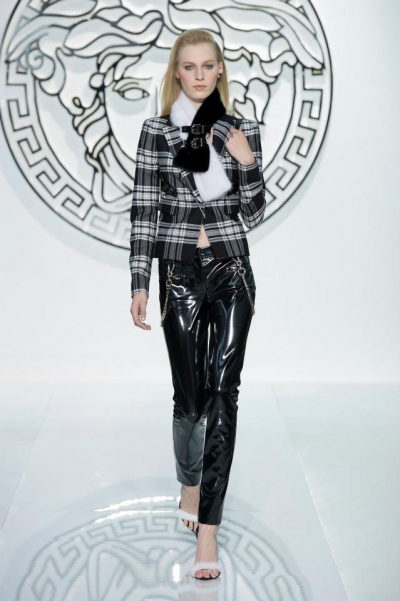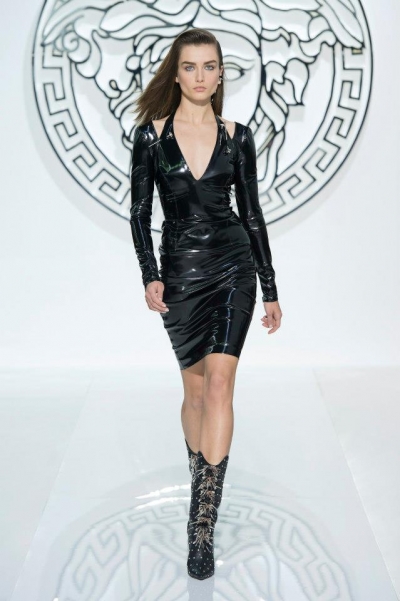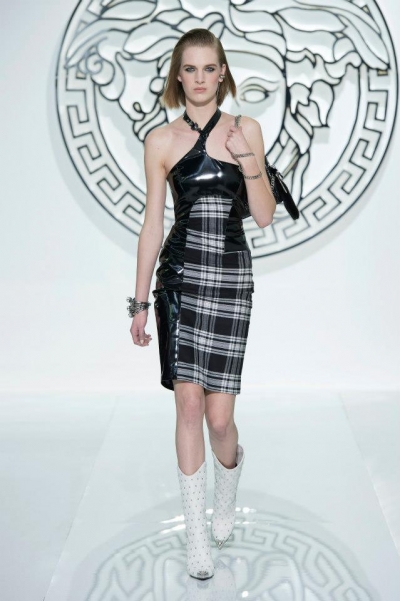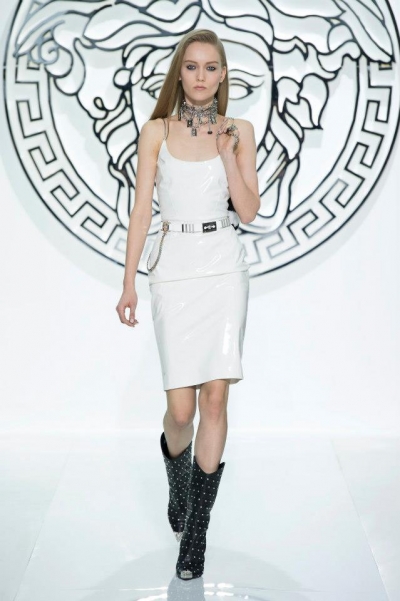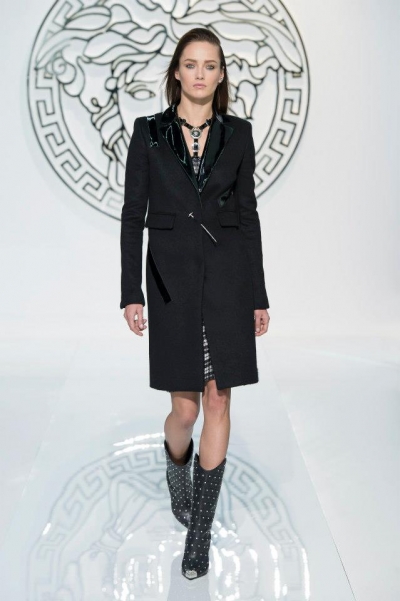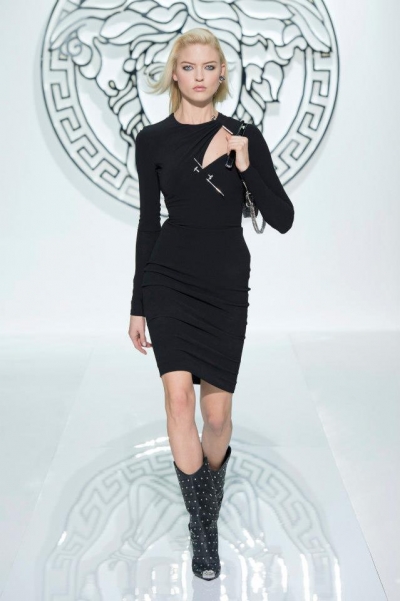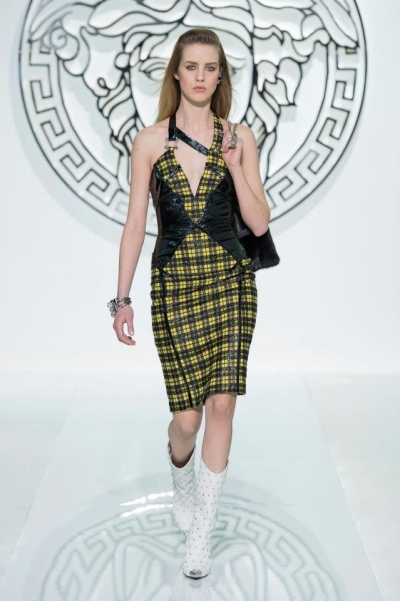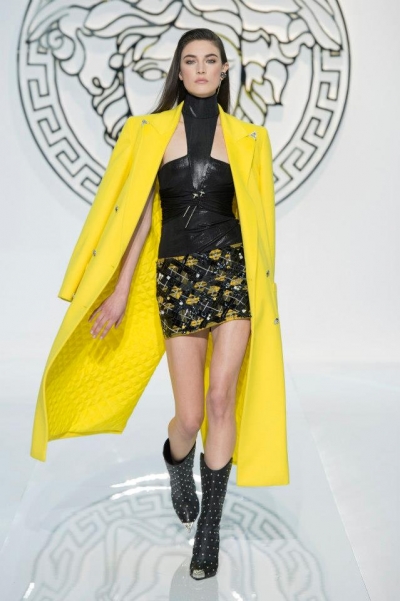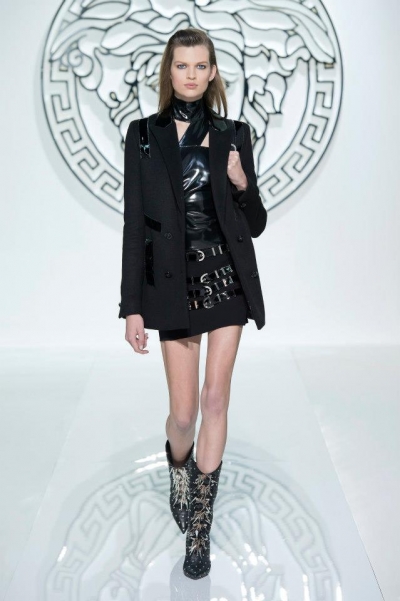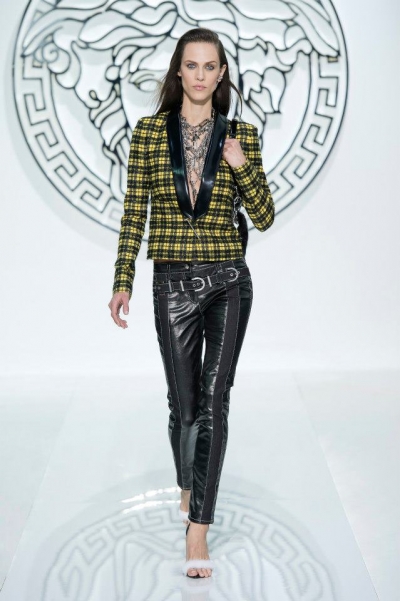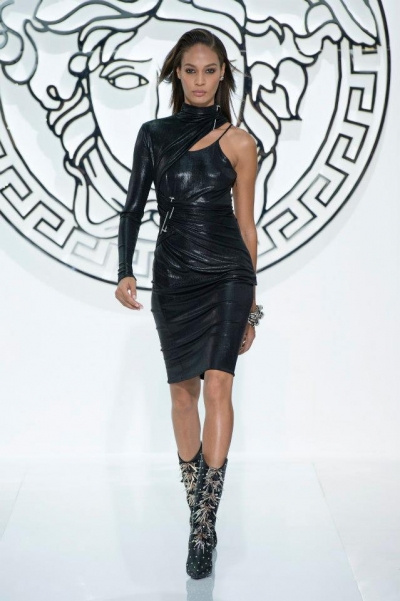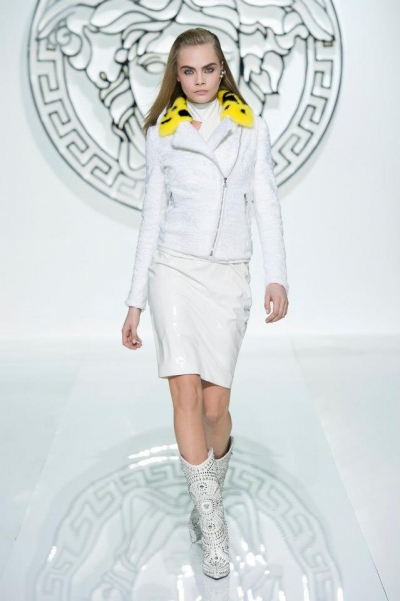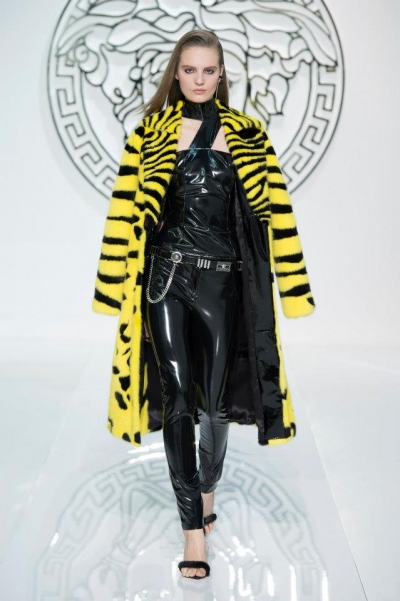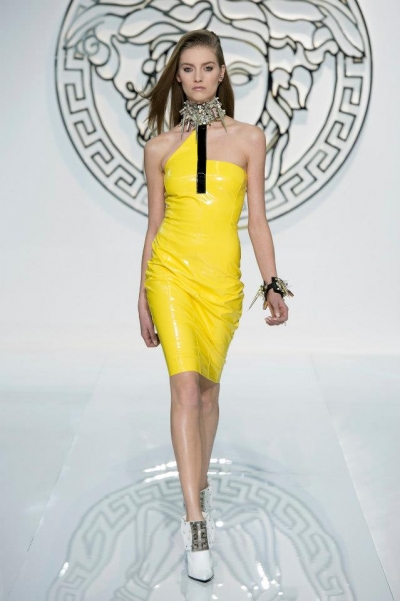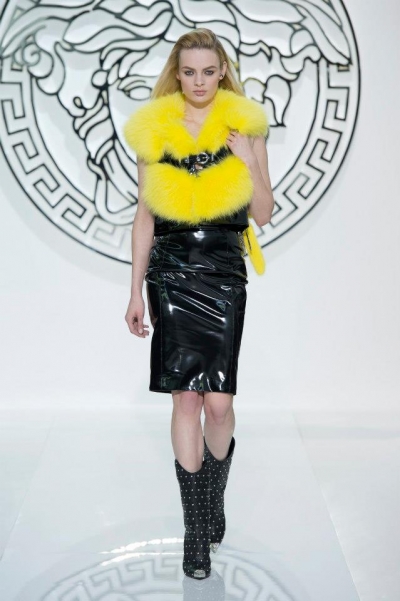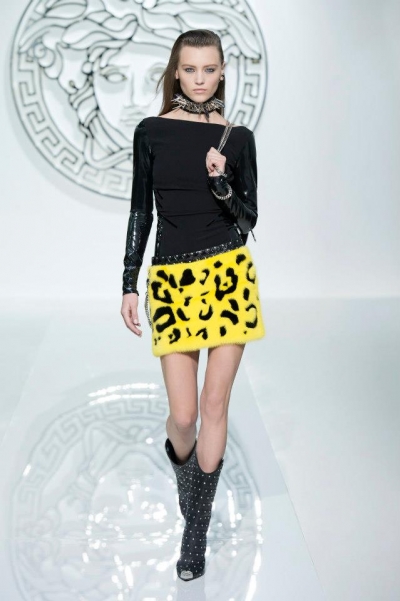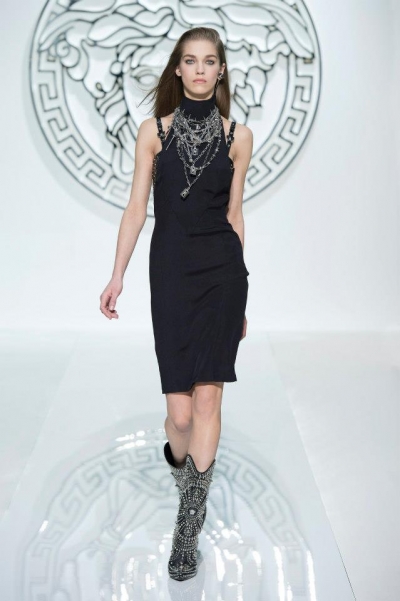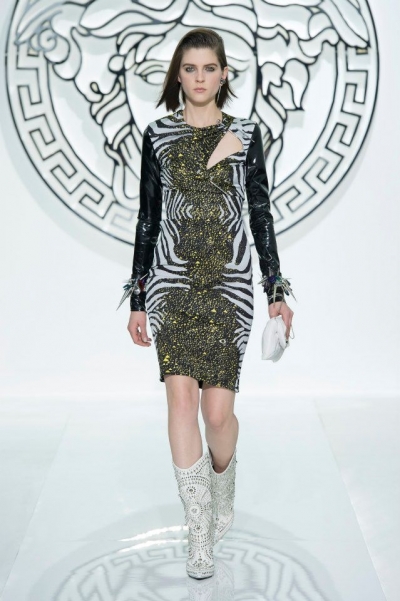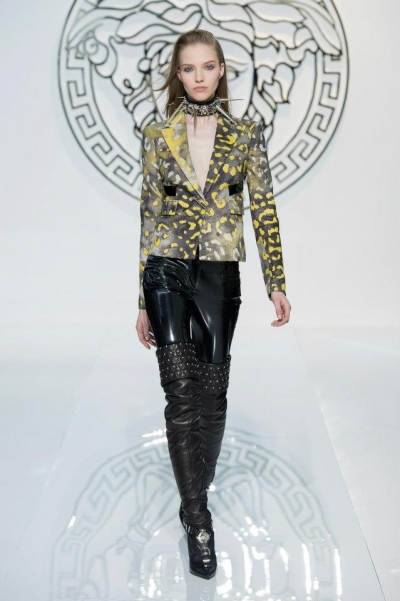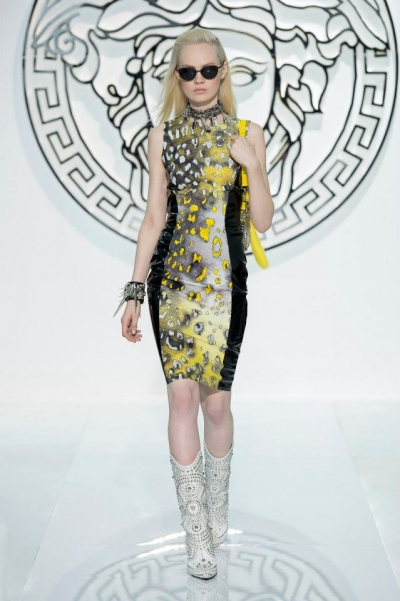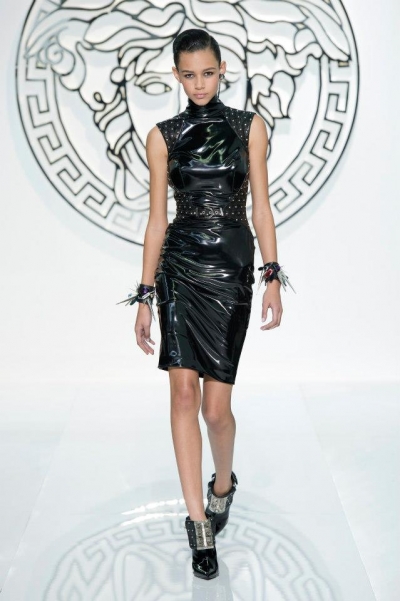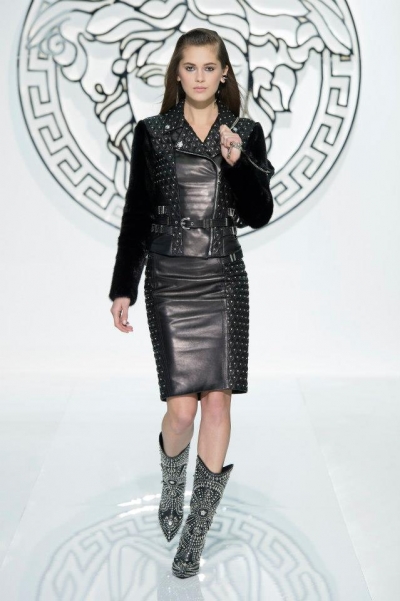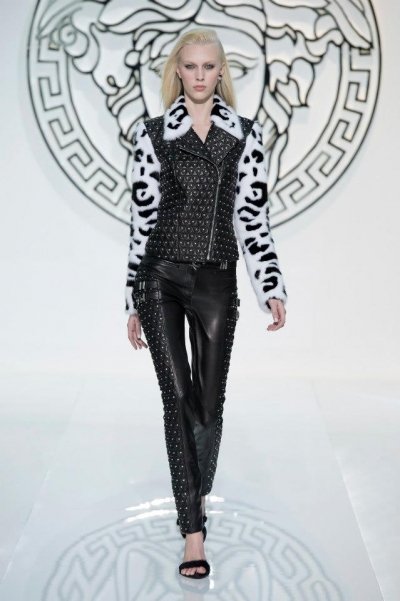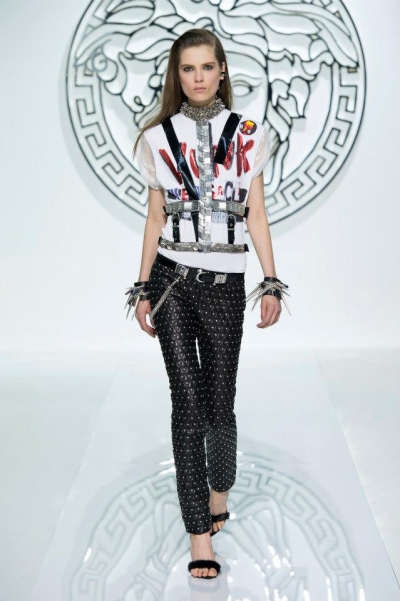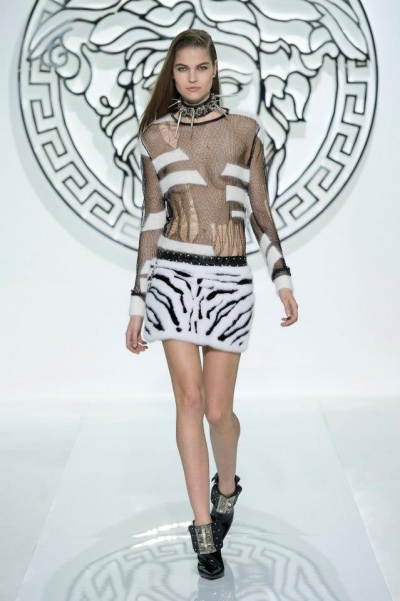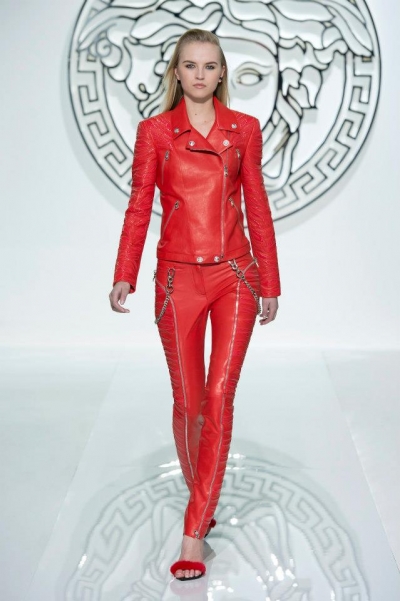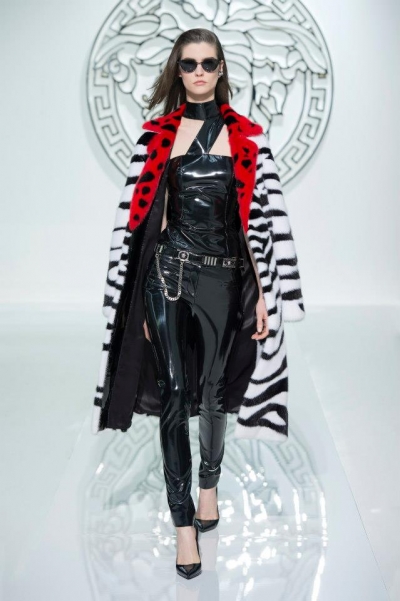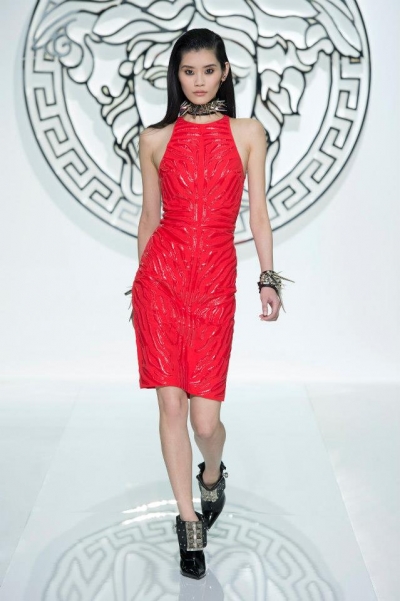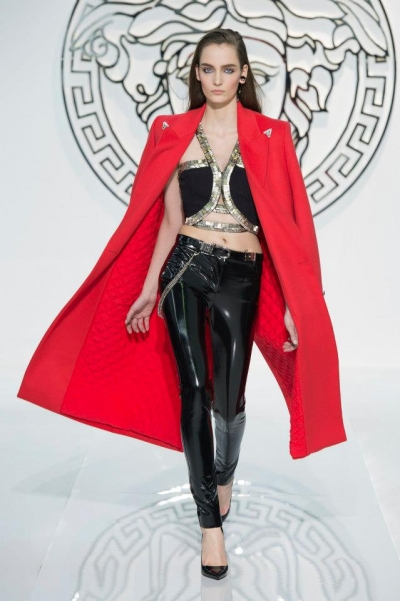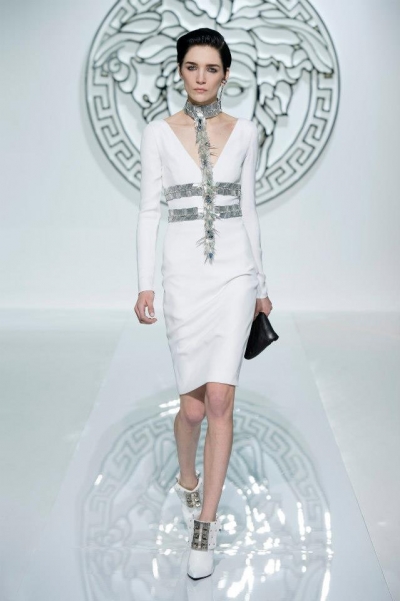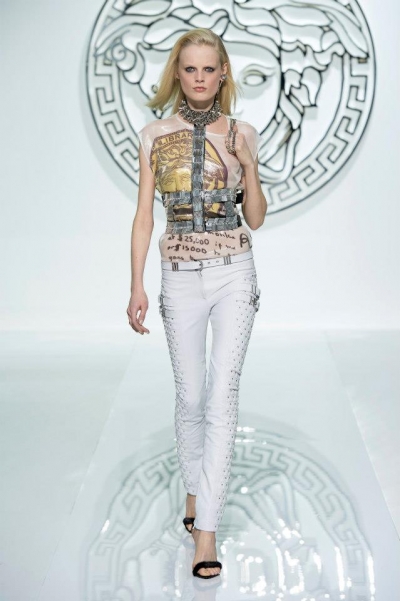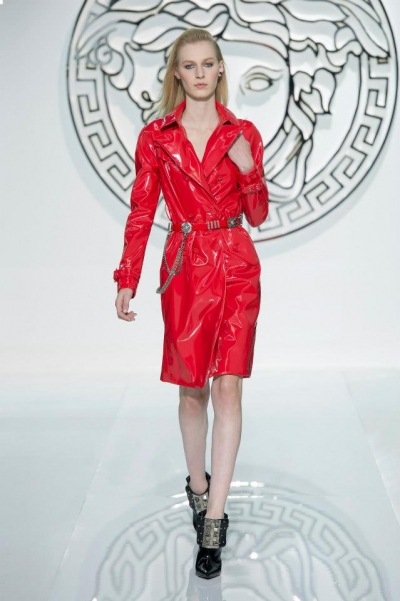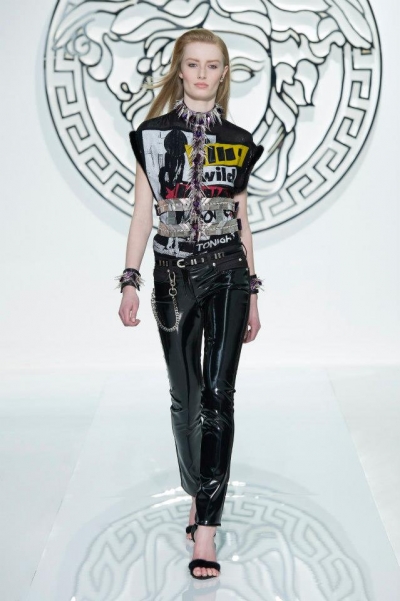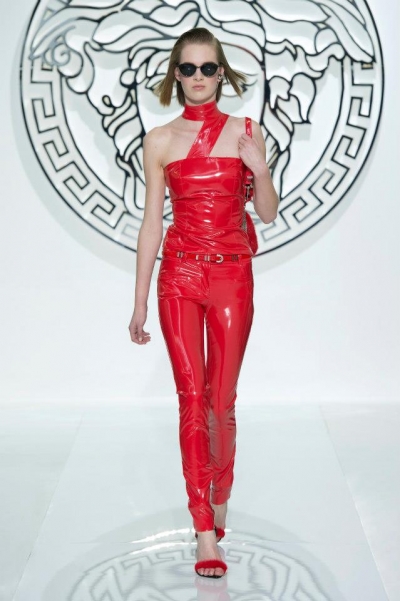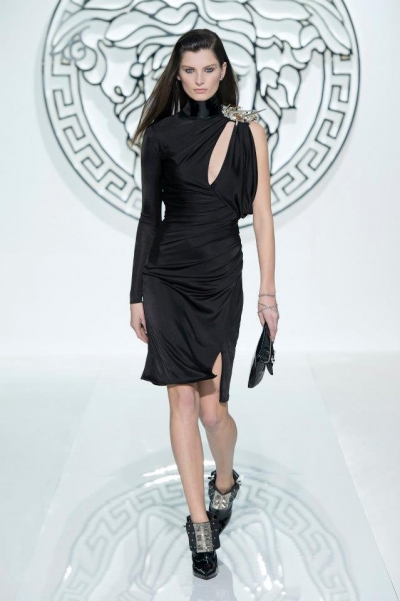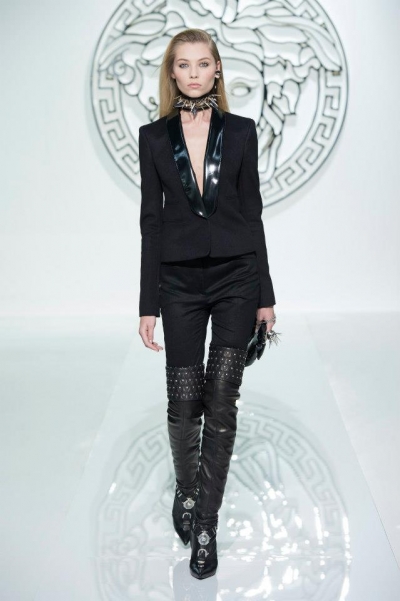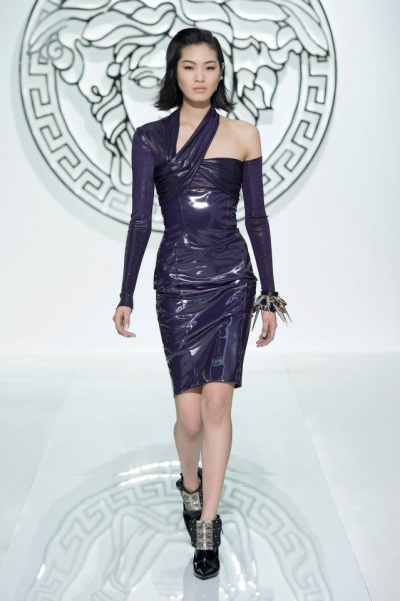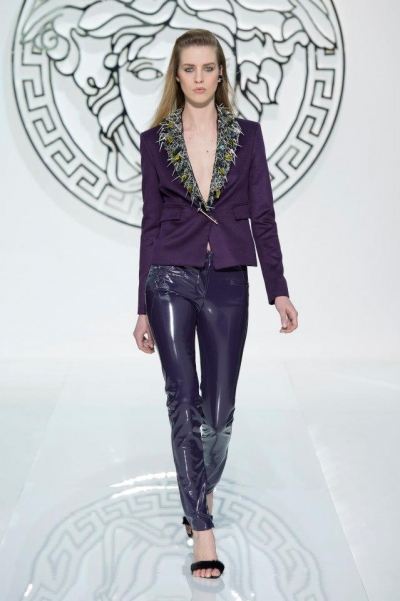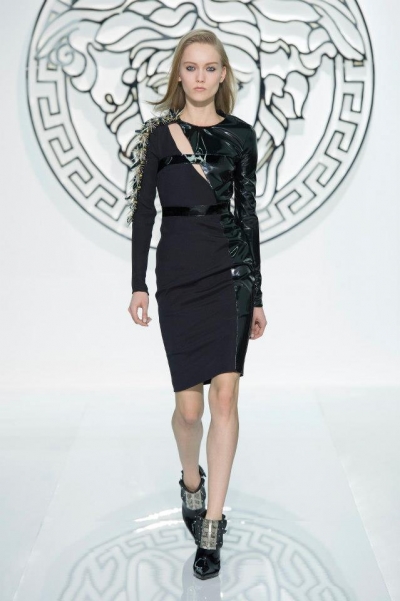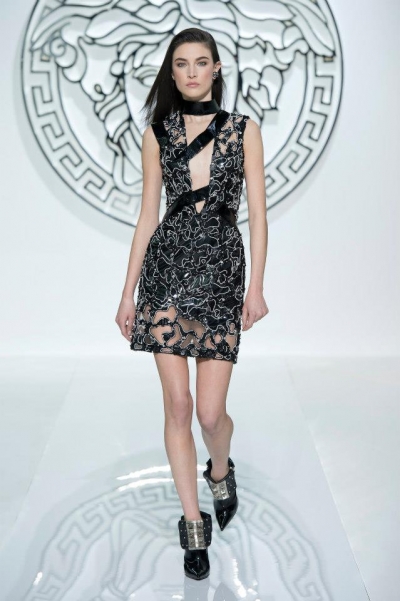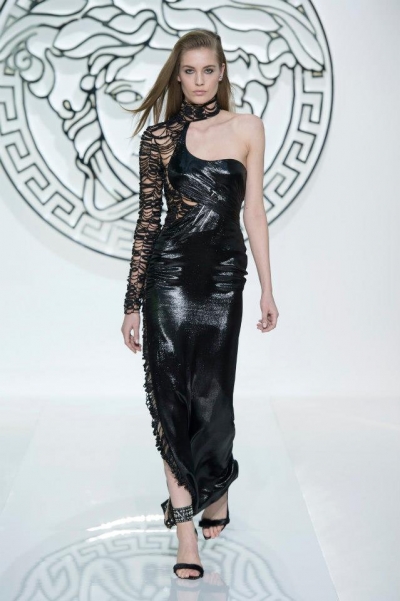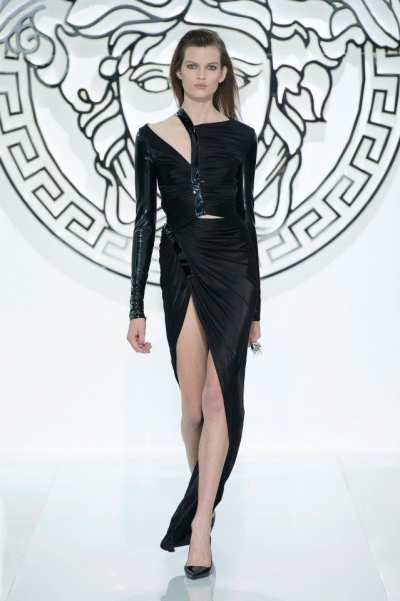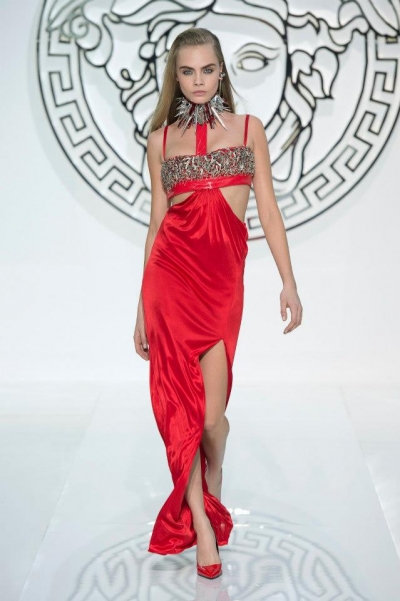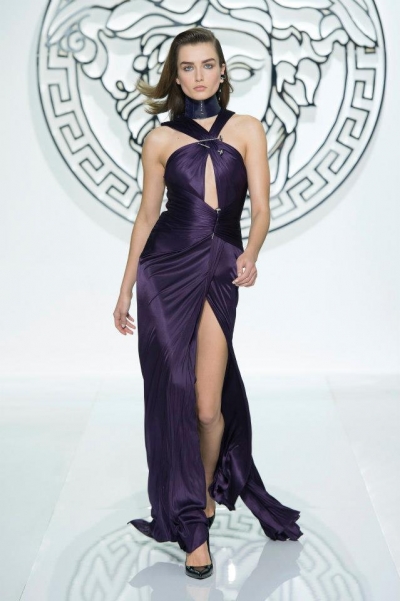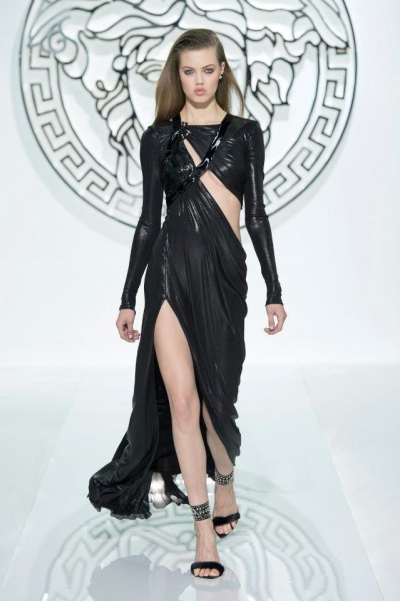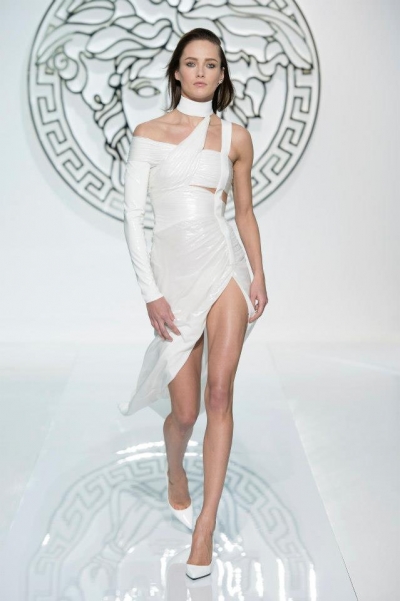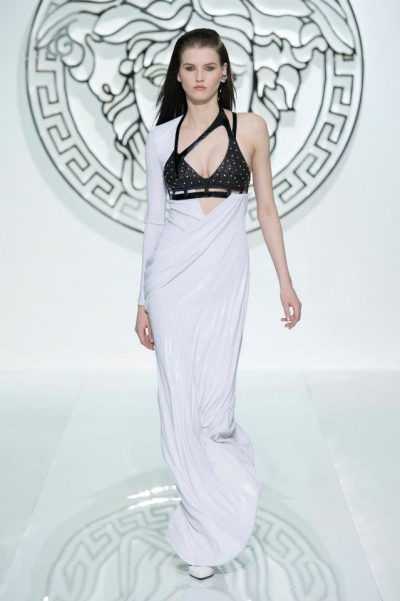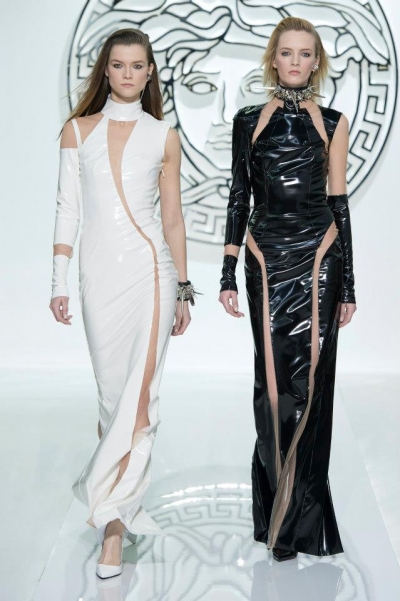 Models: Anabela Belikova, Anastasia Sushchenko, Andreea Diaconu, Ashleigh Good, Ava Smith, Aymeline Valade, Bette Franke, Cara Delevingne, Caroline Brasch Nielsen, Chiharu Okanigu, Daria Strokous, Hanne Gaby Odiele, Iris van Berne, Jacquelyn Jablonski, Janice Alida, Joan Smalls, Julia Frauche, Julia Nobis, Juliana Schurig, Karmen Pedaru, Kasia Struss, Katlin Aas, Katya Riabinkina, Kel Markey, Leona "Binx" Walton, Lin Kjerulf, Lindsey Wixson, Manon Leloup, Martha Hunt, Mila Krasnoiarova, Ming Xi, Nadja Bender, Samantha Gradoville, Sasha Luss, Stef van der Laan, Steffi Soede, Stephanie Hall, Tilda Lindstam, Vika Falileeva, Zuzanna Bijoch