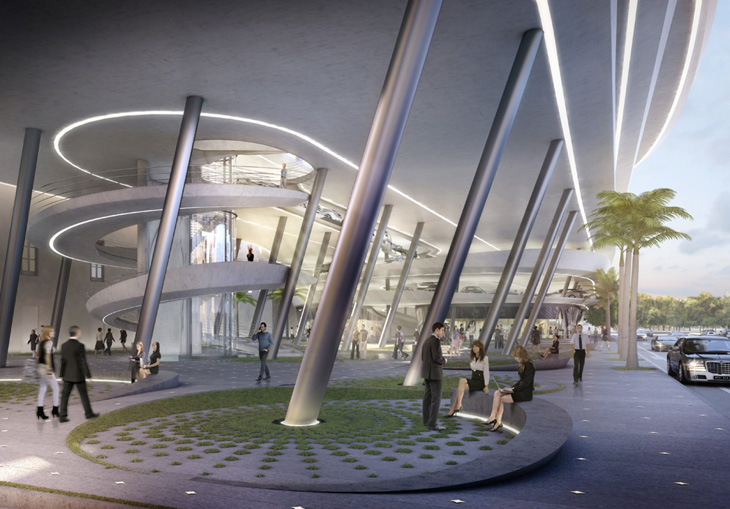 There's no time to waste at Zaha Hadid Architects who design the project for Collins Park Garage in Miami Beach, Florida. Which is expected to become a new landmark of the nearby landscape. This garage will service Miami Beach Convention Center, Lincoln Road mall, Bass museum, City Library, Nearby Luxury hotels and a new World Center.
Project: The Collins Park Garage
Designed by Zaha Hadid Architects
Design: Zaha Hadid with Patrik Schumacher
Project Director: Chris Lépine
Project Architects: Tyen Masten, Eva Tiedemann
Project Team: Eva Tiedemann, Brandon Gehrke, Matthew Engele
Competition Team: Tyen Masten, Celina Auterio, Matthew Engele, Brandon Gehrke, Evelyn Gono, Martin Pfleger, Eva Tiedemann, Leo Wu
Size: 24 100 m2
Location: Miami Beach, Florida, USA
Website: www.zaha-hadid.com

FOR MORE VISIT OUR ARCHITECTURE PAGE.