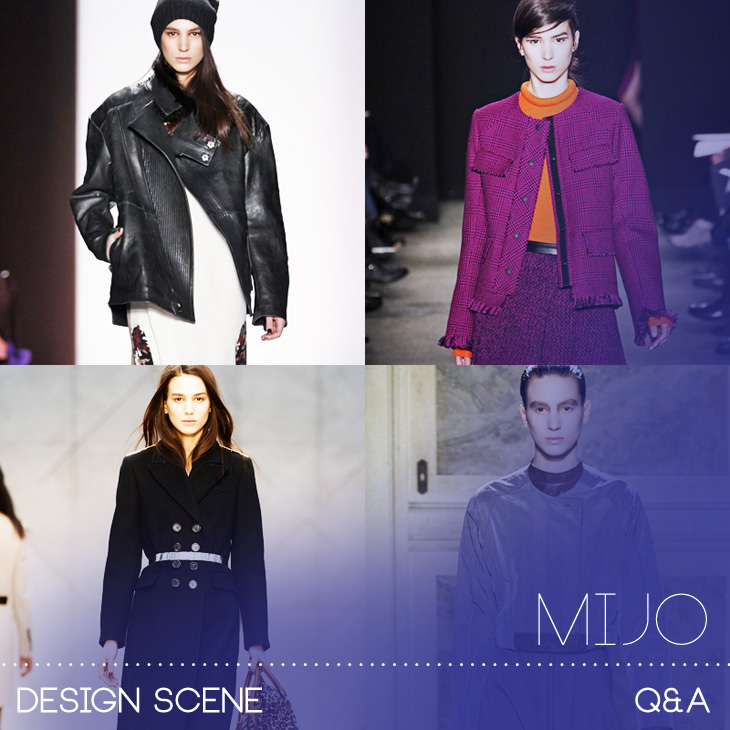 After her incredible first season on the runway, interviews with style.com, WWD, New York magazine's The Cut… Mila Mijo Mihaljčić sits down for a chat with us, talking about her skyrocketing modeling career path. In the recent Fall Winter 2013 runway season (her first international one), Mijo got under her belt an amazing number of 47 shows!
DS How did it all start?
My mother agency in Belgrade is Fox Model, joining IMG Models was always a dream of mine. Therefor by advice of FOX I went to New York to see various agencies, but thanks to my persistence I was sent to IMG. So one day I just packed, financed the trip myself and knocked on the door of IMG on my own. I was very nervous and even started to doubt myself, since I was very afraid of their initial reaction. But after ten minutes spent with them, they wanted me to sign the contract right away what a day after really happened. I stayed for few more days to do test shoots and got back to Serbia in January.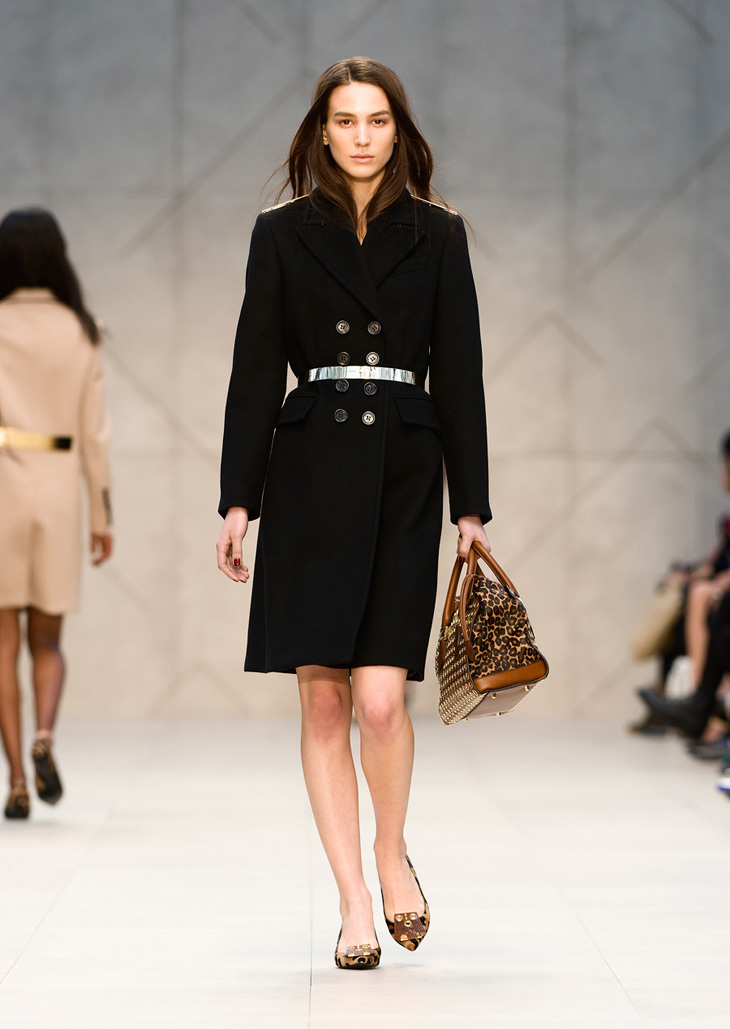 DS How did you get Mijo as your nickname? It sounds at the same time interesting and unique, as well as gender undefined.
Nickname Mijo i got from my younger sister Mina, back when we were kids. Two years ago my friend from Paris wanted to read a message I wrote in Serbian which I signed it with Mijo, however in french he read it as "Mižo" [mi.ʒɔ]. Which all sounded very cute to me and quickly became my nickname, now its even used as my name.
DS After such an incredibly successful season, how do you see it all looking back at it few weeks later?
Only now I'm starting to understand how much I achieved. It took quite awhile for me to process it all and realize what's actually going on, since that was something I always hoped for. But honestly I never imagined it will all happen at the same time, in my first season. Right from the first show at New York, BCBGMAXAZRIA, which I had the honor to close, I only wished for it all to continue with the same success, and my wish came true.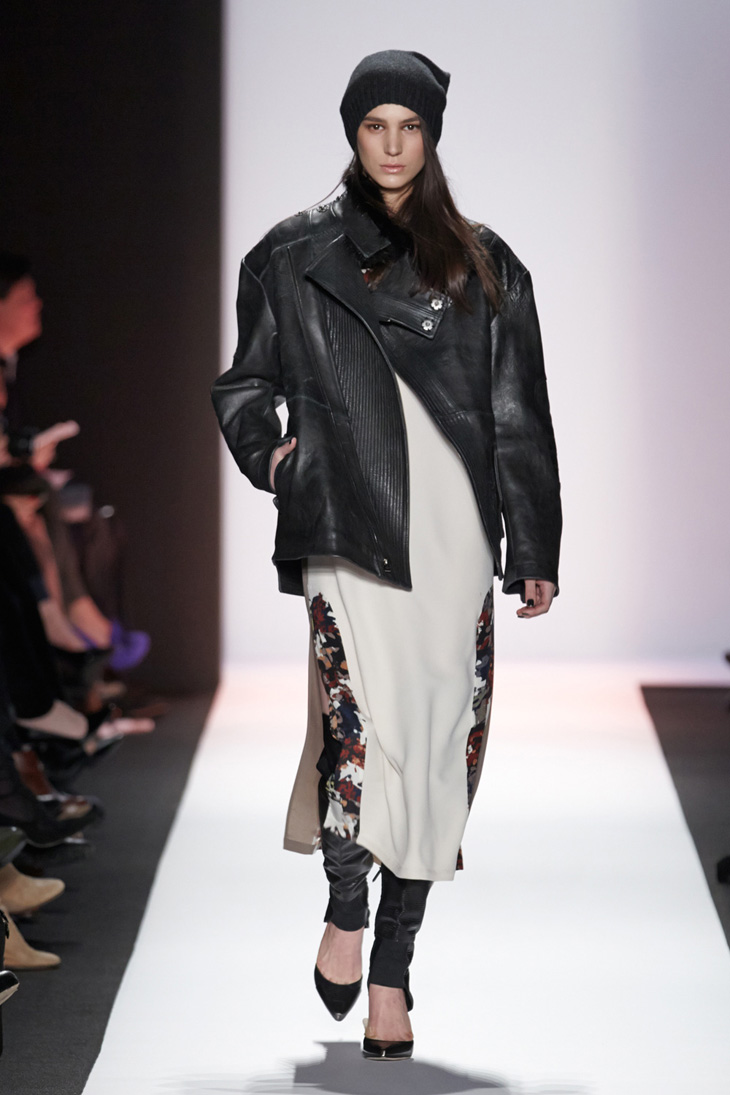 DS Did the speed of it all unravelling from New York to Paris give you a new perspective of the fashion industry?
We are talking about an incredible pace, it can all brings hardship and fatigue, a feeling familiar to everybody working at any fashion week. Nevertheless it is very exciting to in only one month be in all four fashion capitals, and at the same time be a part of it all.
DS Is the fashion speed equal to speed beyond runway? Or you manage to find some sort of a balance?
Now when the shows are over, of course I have more time to relax, actually during the fashion week such a moment did not even exist. But now it's time for major castings, editorial photo shoots and campaign work, which also last throughout the day, sometimes even more than a day. Still you get to travel from city to city, the pace is only a little slower.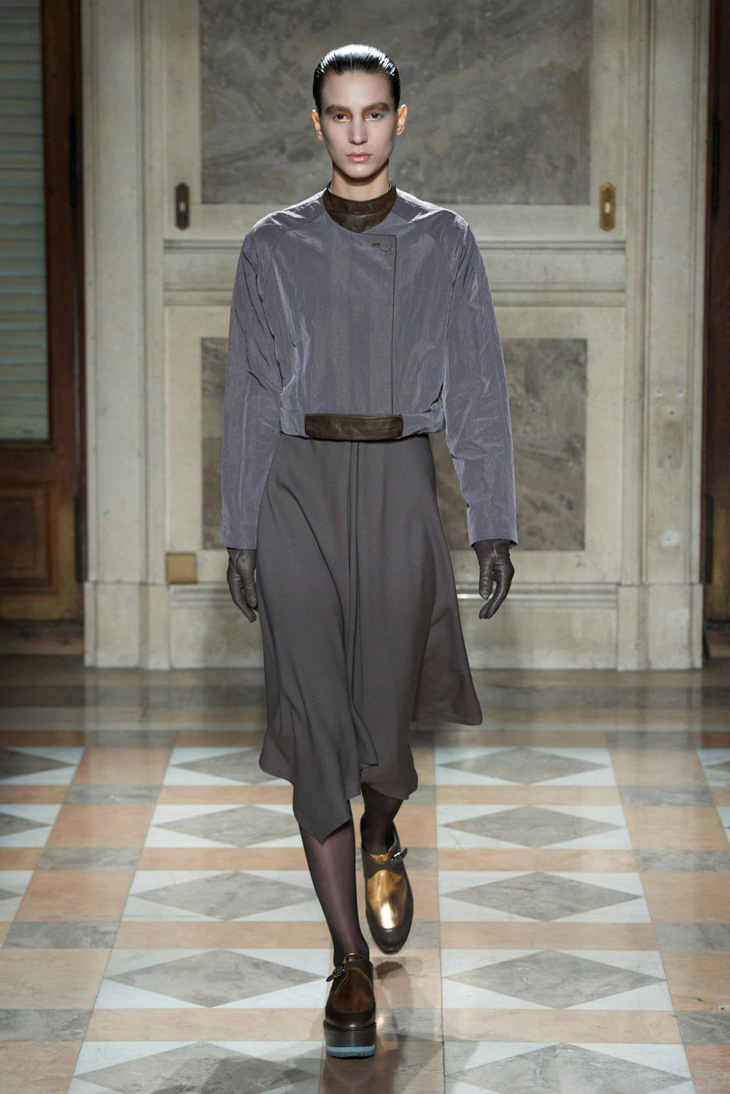 DS How is such life different than the one in Belgrade, or perhaps it all depends on individual perspective?
No doubt its quite different from Belgrade, we are talking about cities which have their own fashion history and bigger capacity to organize such events on a much higher level. I am still hoping Belgrade will one day come closer to major fashion centres.
DS What do you miss the most when you think back of the time before you went to New York.
When I am in New York I am much more homesick than in Europe. I believe just thinking how far I am from Belgrade makes me feel that way, the fact there's an ocean between and more than two hours by plane… That's when I miss everything: Belgrade, studying, family, friends. I try to make it up by working and with wonderful moments I experience at work. There's nothing left to complain about!
Interview by Veljko Gavrilović @VeljkoGavril
Images courtesy of BCBGMAXAZRIA, Burberry, Rag & Bone, Damir Doma