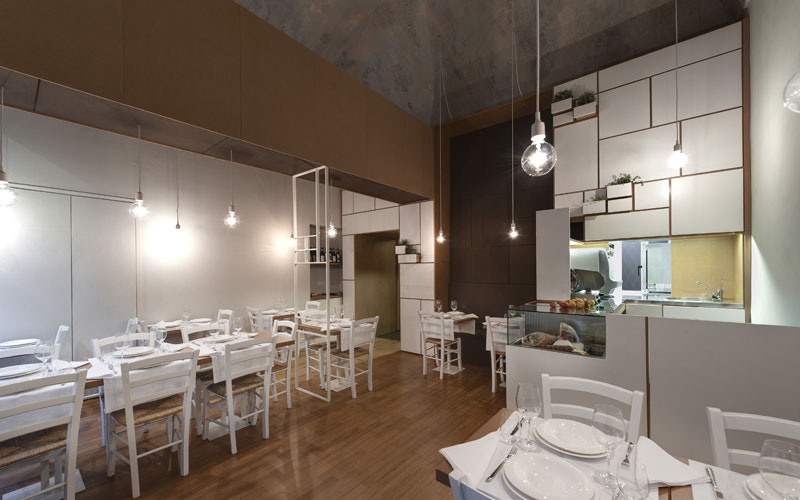 Traditional but fashionable eatery named Contesto Alimentare is located in Turin, Italy and its interior space is work of POINT architects studio who shared whit us their solution for the space.
Project: Contesto Alimentare Restaurant
Designed by POINT. Architecture Graphic Design Exhibitions
Architects: Marco Verrando, Francesca Rossotti
Client: Contesto Alimentare – Trattoria Urbana
Location: Turin, Italy
Website: www.getthepoint.it
Photography: Enrico Muraro

FIND MORE ON OUR ARCHITECTURE PAGE.