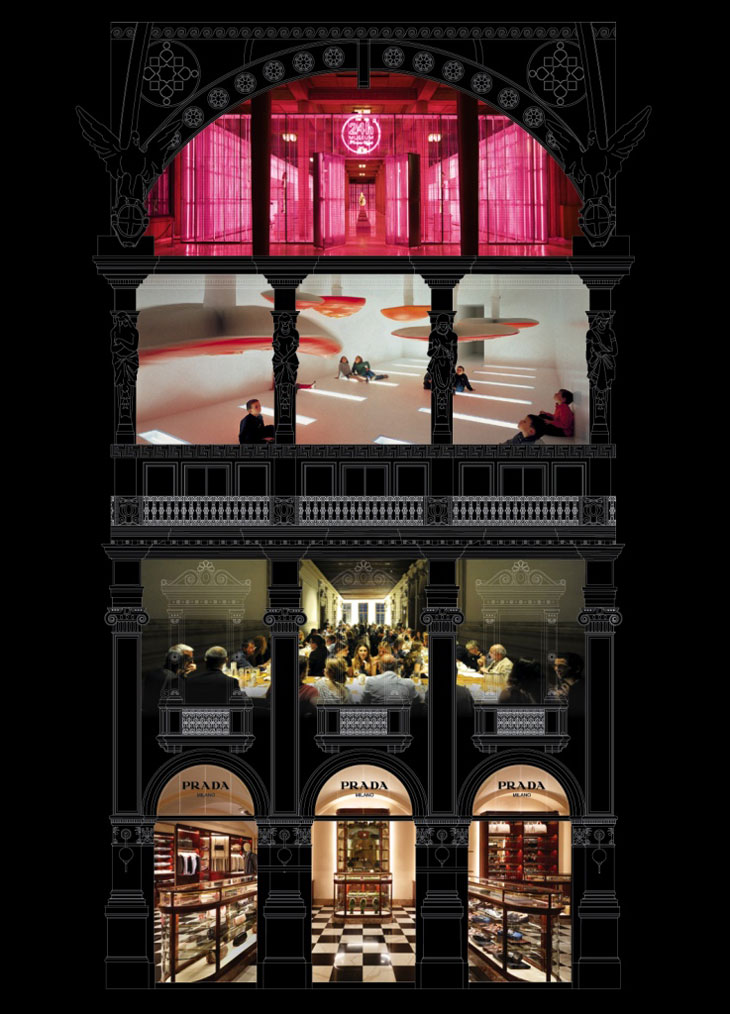 The New Prada Galleria in Milan opens tomorrow in the heart of the city at the iconic Galleria Vittorio Emanuele II. Back in 1913 Mario Prada opened his first shop in the now legendary Milanese Galleria. 100 years later the new "Prada Galleria" will be more than just an impressive new sale space. It will also accommodate Fondazione Prada, headquarters of the Prada Group, and host an area for events.
Tomorrow Prada opens the first phase of the project, which includes renovation of an entire quadrant of the Galleria placed at the central intersection. The massive project includes not only renovation of the existing interior space, but also the historic facades. Shop space while modern reflects the sentiment of label's origin, presenting men's collections on the ground flour.
In the upcoming phases Prada will also create a restaurant on the mezzanine, continue the restoration of the inner courtyard, as well as the conversion of the upper floors as exhibition spaces for the Fondazione Prada and HQ of the Group.
WEB: PRADA.com