Gucci creates an elegant new collection of sunglasses with a nod to the environmental movement. The famed Italian label has confirmed its commitment to environmental responsibility by creating frames made from Liquid Wood. The material is biodegradable and eco-friendly, as well as a great replacement to the plastic usually used in the production of eyewear.
Liquid wood is created out of bio based materials such as wood fiber (from sustainably managed forests), natural wax, and lignin coming from the paper manufacturing process.
The design features a square upsweep silhouette designed with mineral glass lenses. The wood effect comes in a tones of grey, burgundy and brown.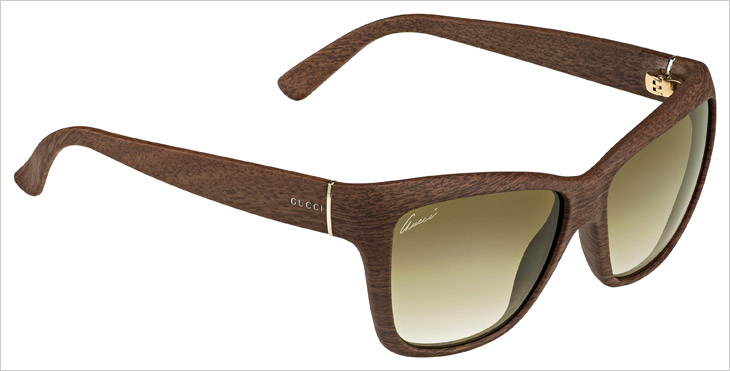 Website: www.gucci.com