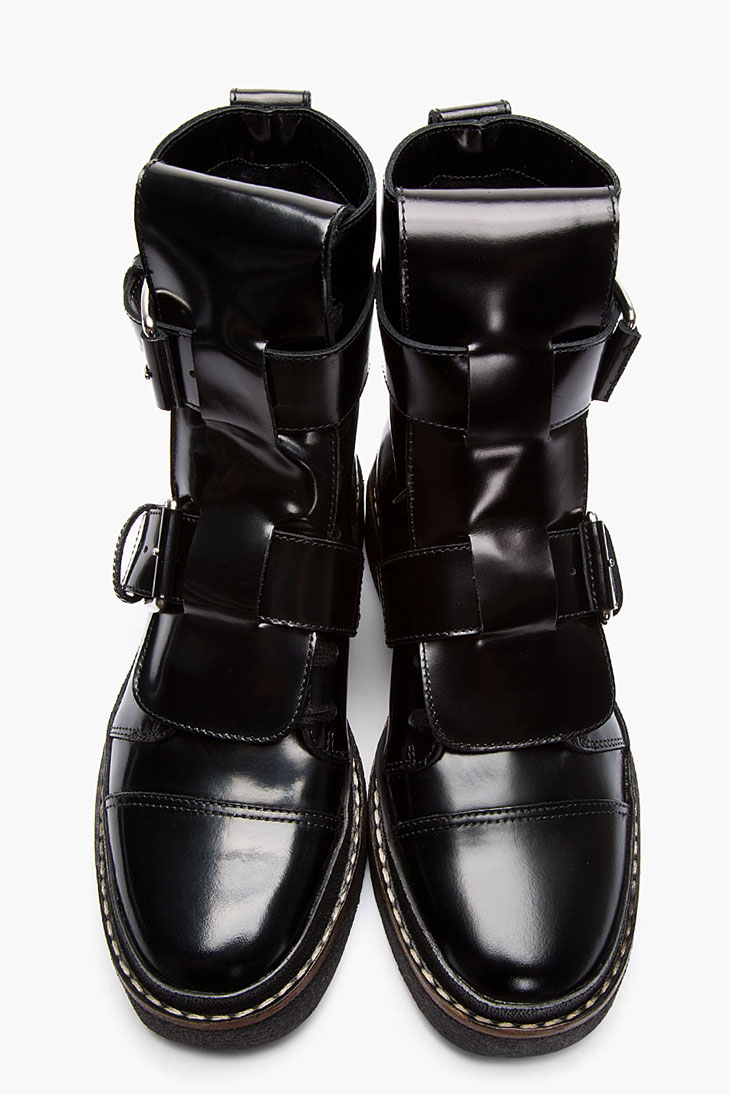 Wearing men's boots is not only a symbol of strong masculinity, but it also says that you're in charge. The benefits of men's boots are not limited to their fashion sense. These kinds of shoes are also made to protect the wearer's feet from harsh conditions, such as rainfall, snow, and pressure. So, check out this impressive Italian black leather buckle boots.
Marni created for the fall winter 2013 menswear collection a perfect pair of leather buckle boots. The design is elegantly letting in a sentiment of the coveted gladiator's into the colder season of the year.  A pair of these immediately caught our attention back in January during our closer look of the collection at Milan Fashion Week. While the design we were immediately drawn to was in red, the label has also created a pair in black, now available at SSENSE store.
Marni has masterfully crafted the boots in Italy. We see them as a part of men's as well as a more daring women's attire. For more images and the price continue below: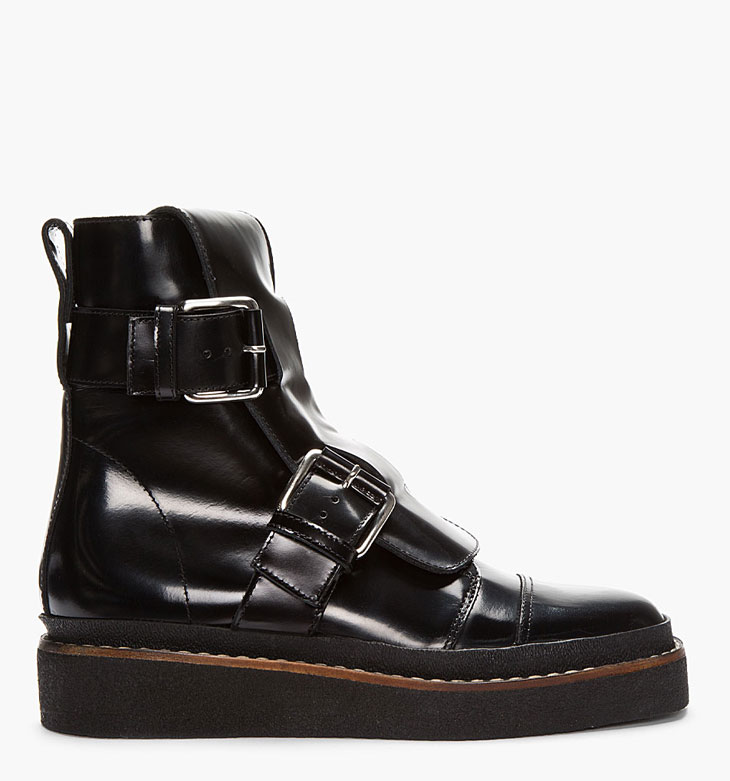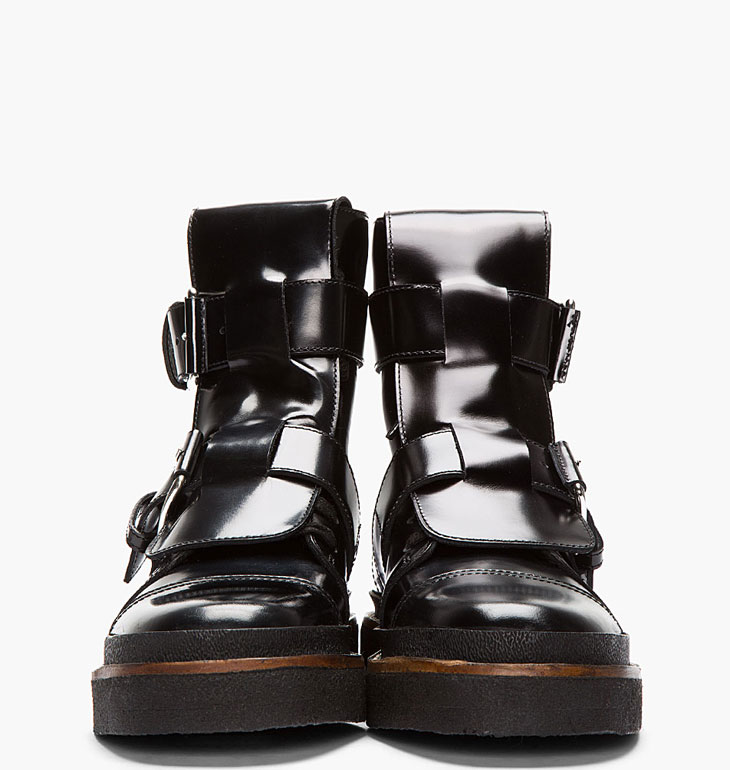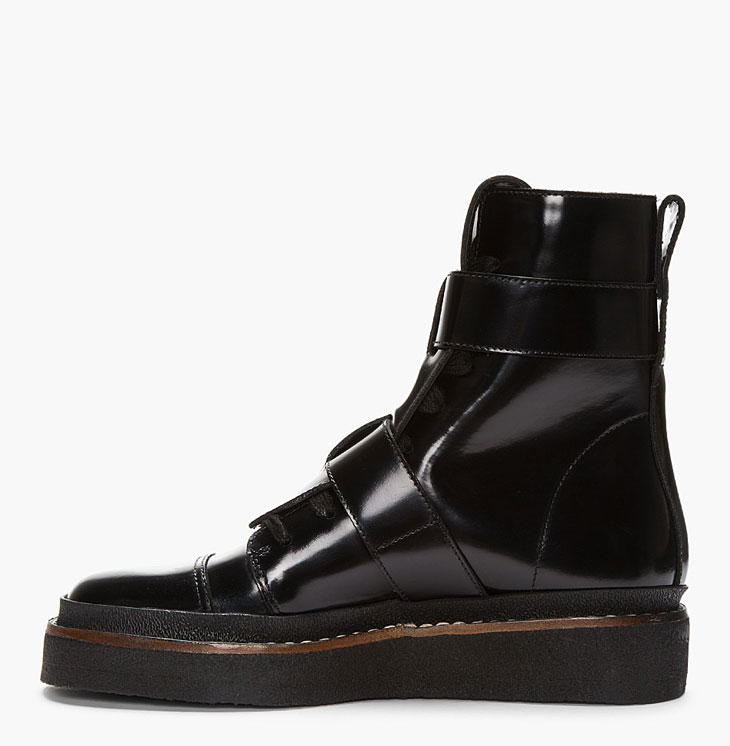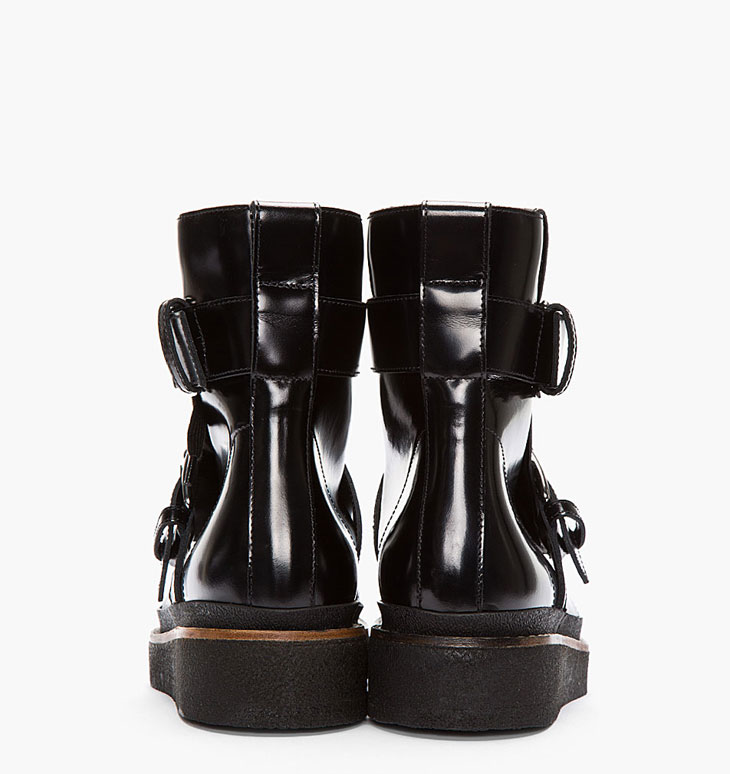 Important Things To Consider When Buying Black Leather Boots
While women's boots blog talks about ladies with their fashionable boots, men are also concerned about how they look wearing boots. Men's black leather buckle boots are very stylish and fashionable to look at.
They're great for wearing with a formal dress as well. Here are some things to consider before buying leather boots:
Leather: This should be the first thing to consider. You want to make sure that the leather is not too thin nor too thick. There are different types of leather available. The two most common types are cowhide and calfskin.
Style: How do you like the style? If you want something more formal, then make sure that it's
made out of calfskin leather.
Fit: There are many ways to determine the fit. For one, wear the boots and see if it feels
comfortable. Another way is to run your fingers through the leather on the inside of the toe. Make sure to check the heel, too.
Design: It is a good idea to consider the design of the boots. Some are more formal and elegant, while others have a sportier look. There are many different designs to choose from. You can find boots with studs, belts, buckles, or even zippers. Each one is unique and has its own appeal to the wearer.
Indeed, choosing Marni is a good idea for men who want to stay on top of their wardrobe. Buying high-quality boots, like Marni, is worth every penny's worth.
Price: $1060 USD from SSENSE