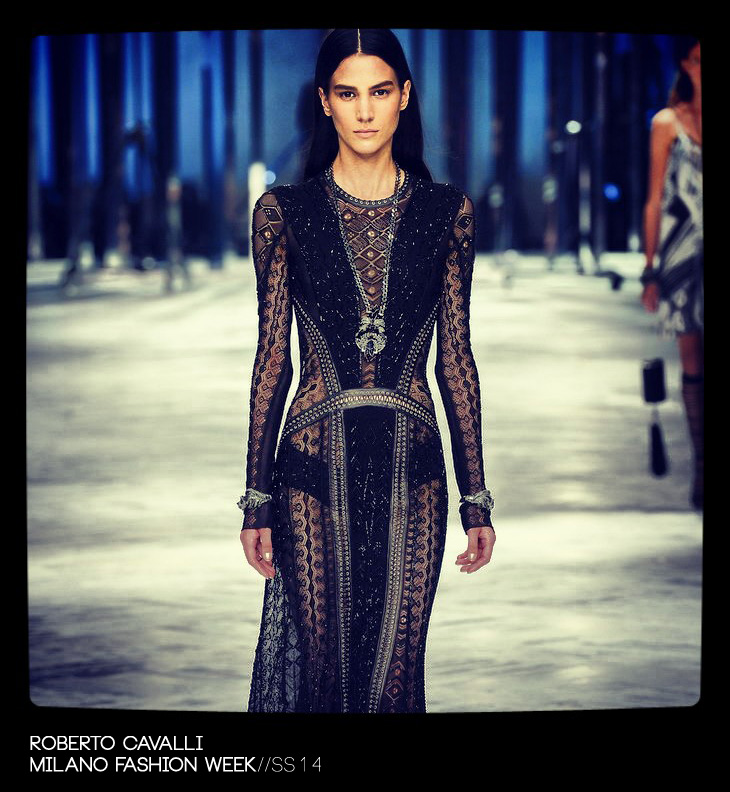 Roberto Cavalli Spring Summer 2014 women's collection presented during the recent Milano Fashion Week comes with the eternally elegant sentiment of the silver screen. The intricate details creating these showstopping pieces are part of Cavalli's signature nod to femininity. The dreamy garments complementing architecture of woman's body create the designers 'goddess of a sensual revolution', a woman fashion conscious as well as sophisticated.
Daywear allows a mesmerizing slew of silver and white tones to prevail, while evening wear sports the always elegant black. Along the major players such as black and white, going hand in hand are the touches of powder pink, mint green, light blue, as well as the pearl grey.
The astonishing materials are conceived of embroiders shaped with the use of metal suspensions and Mukesh embellishment techniques as well as satin crystal baguettes. The geometric lines only emphasize dynamic nature of these dresses, nevertheless the expected prints are not left out. Cavalli and his design team reinterpret their traditional inspiration with animal patterns, recalling motifs such as python, iguana, and crocodile. The same are presented in a contemporary, most importantly subtle manner.
Roberto and Eva Cavalli prepared for the extravagant runway in Milan a total of fifty astonishing new pieces. Have a runway look of the collection below: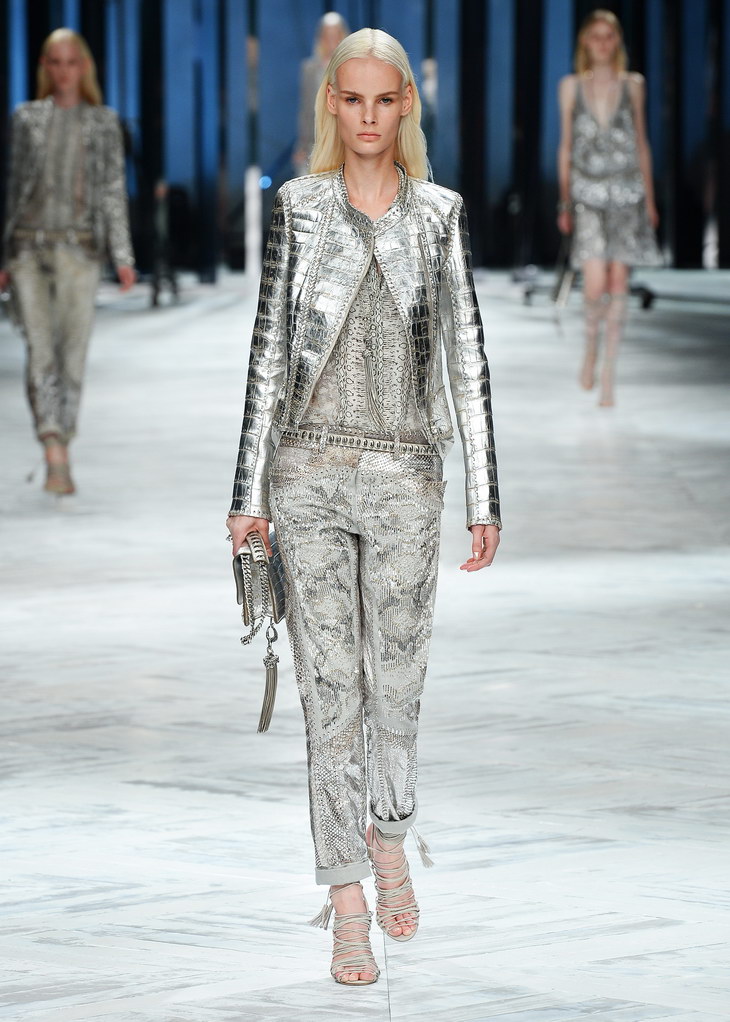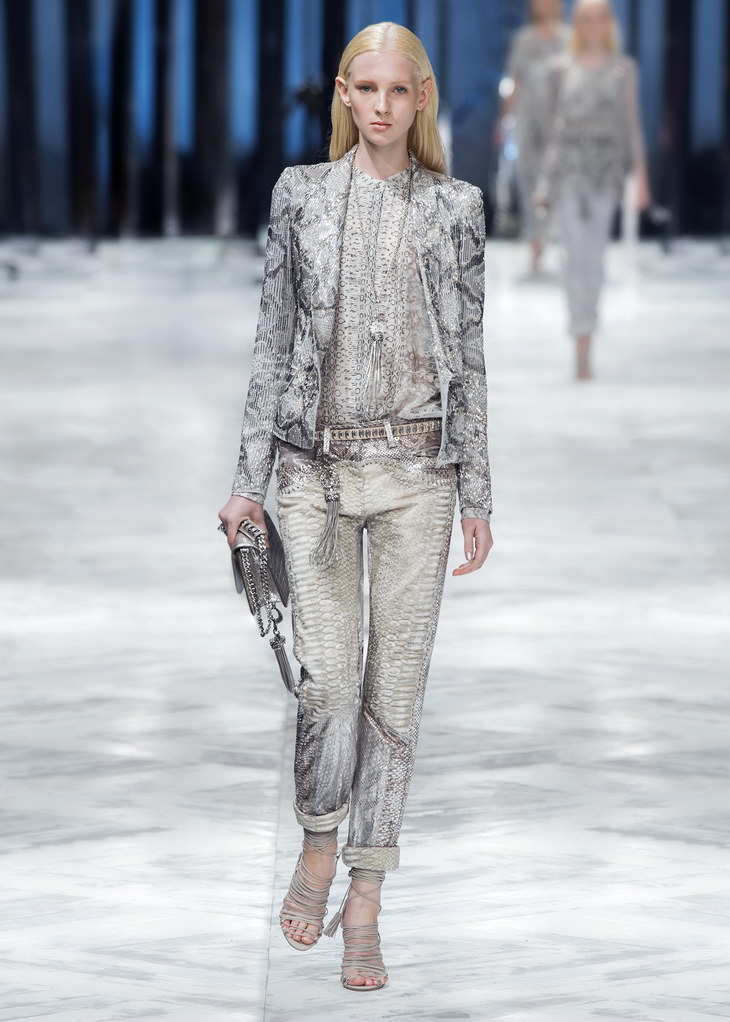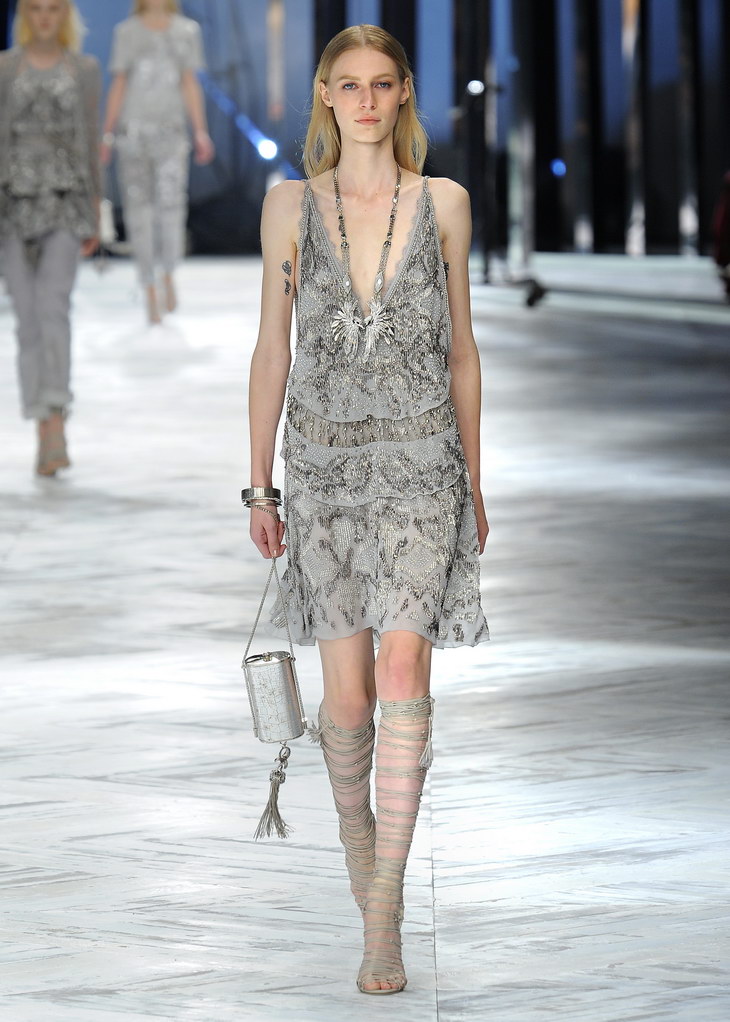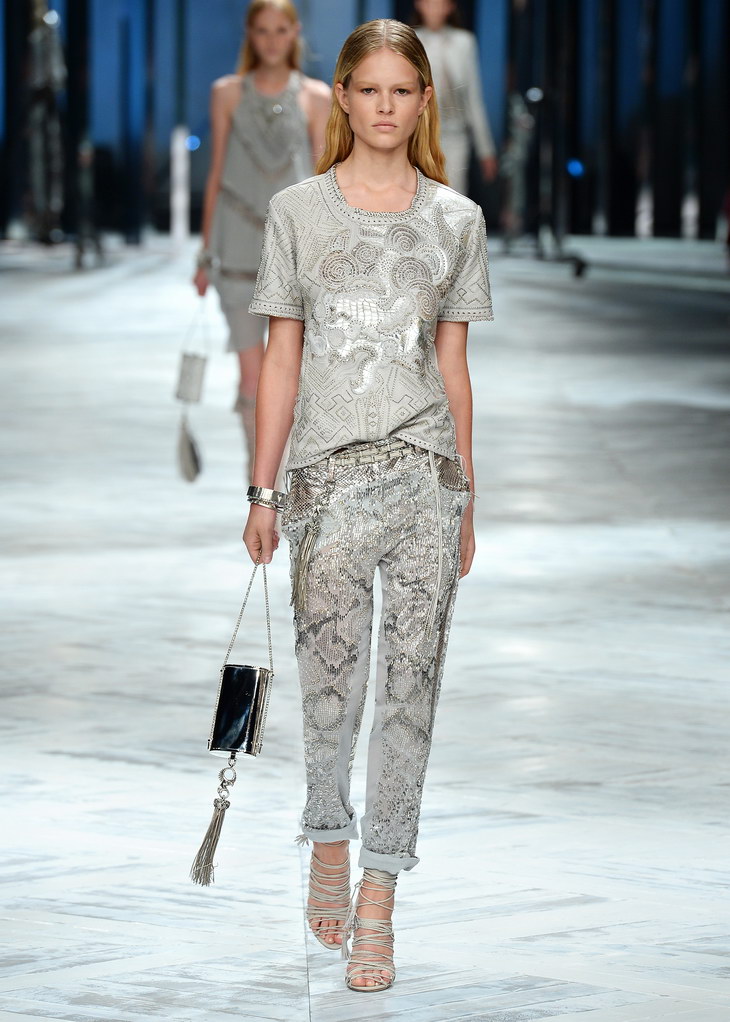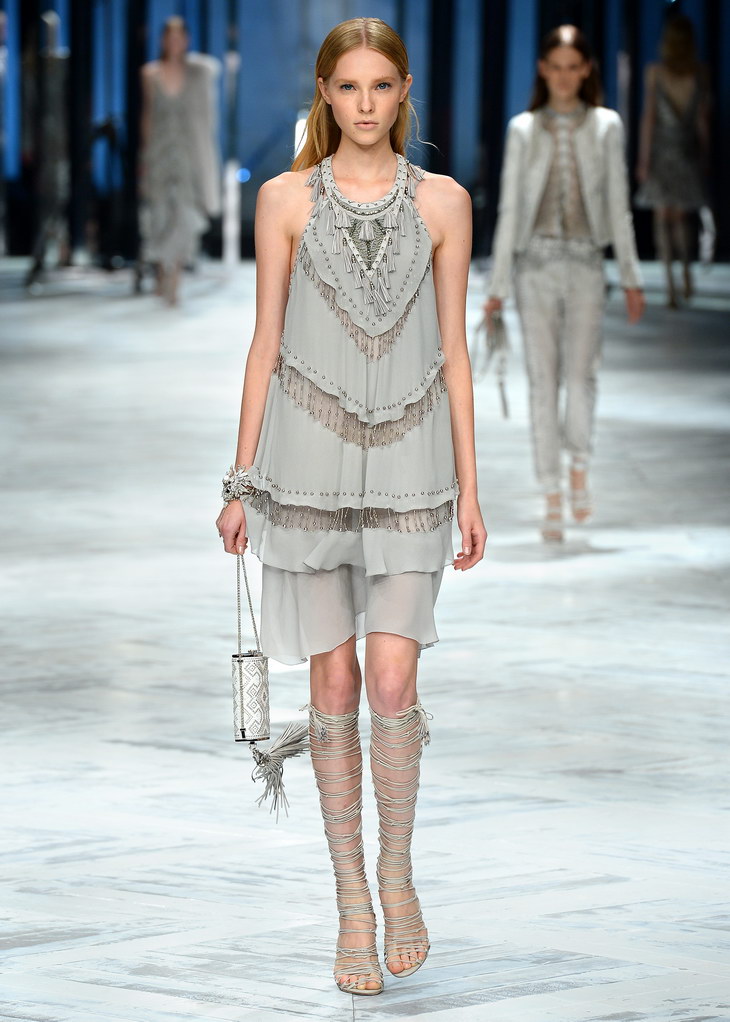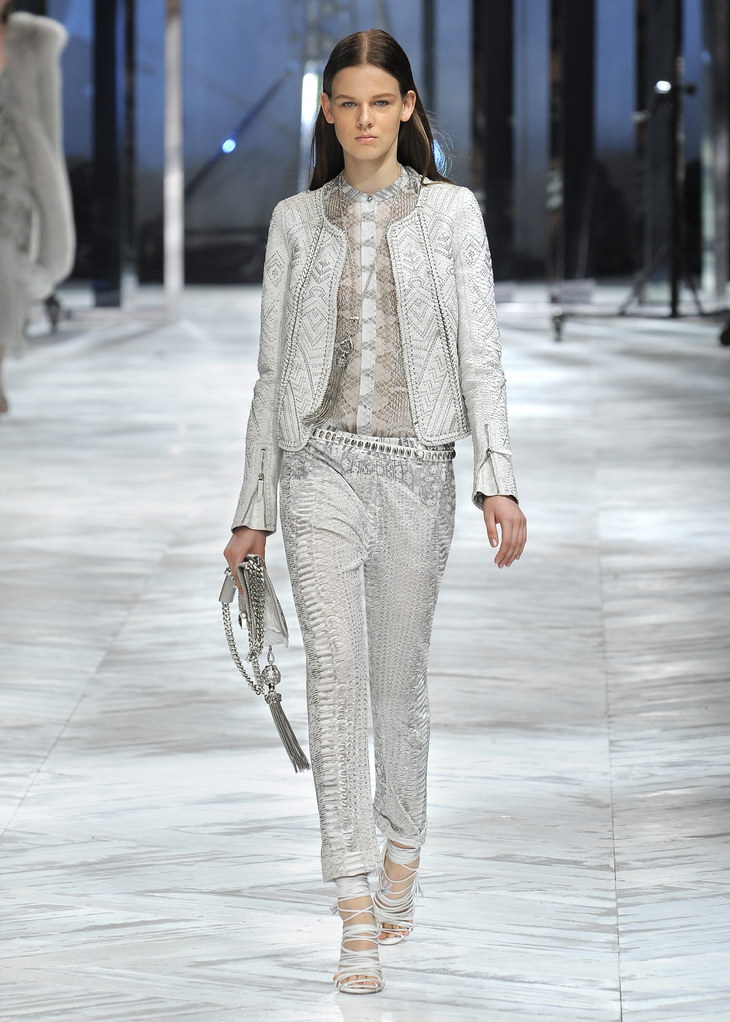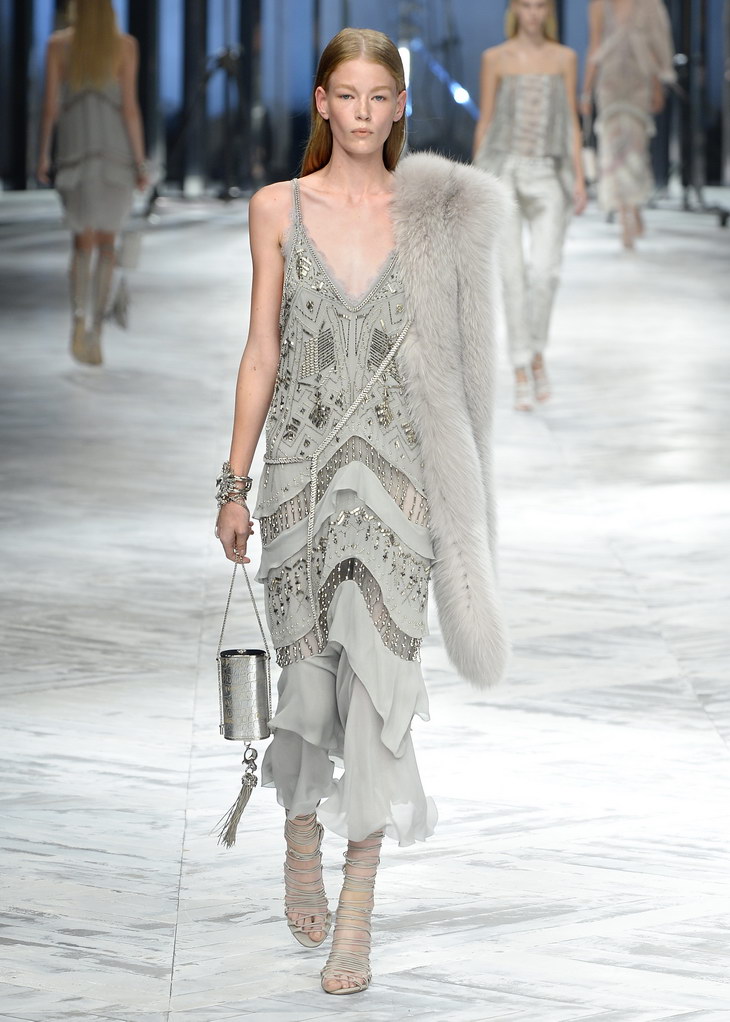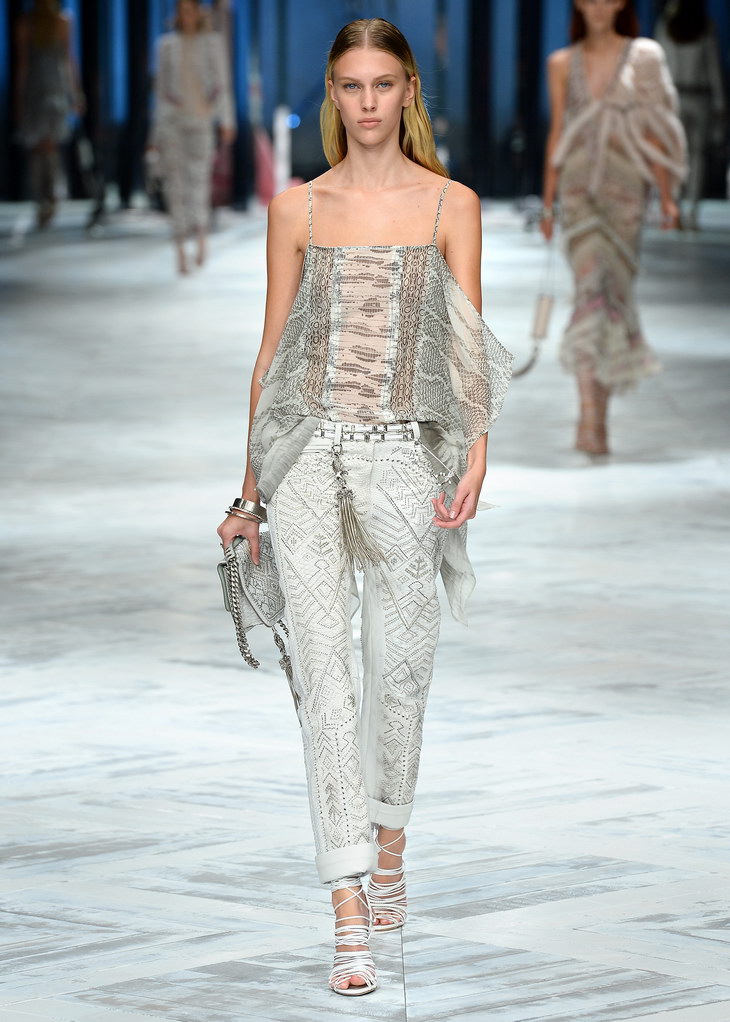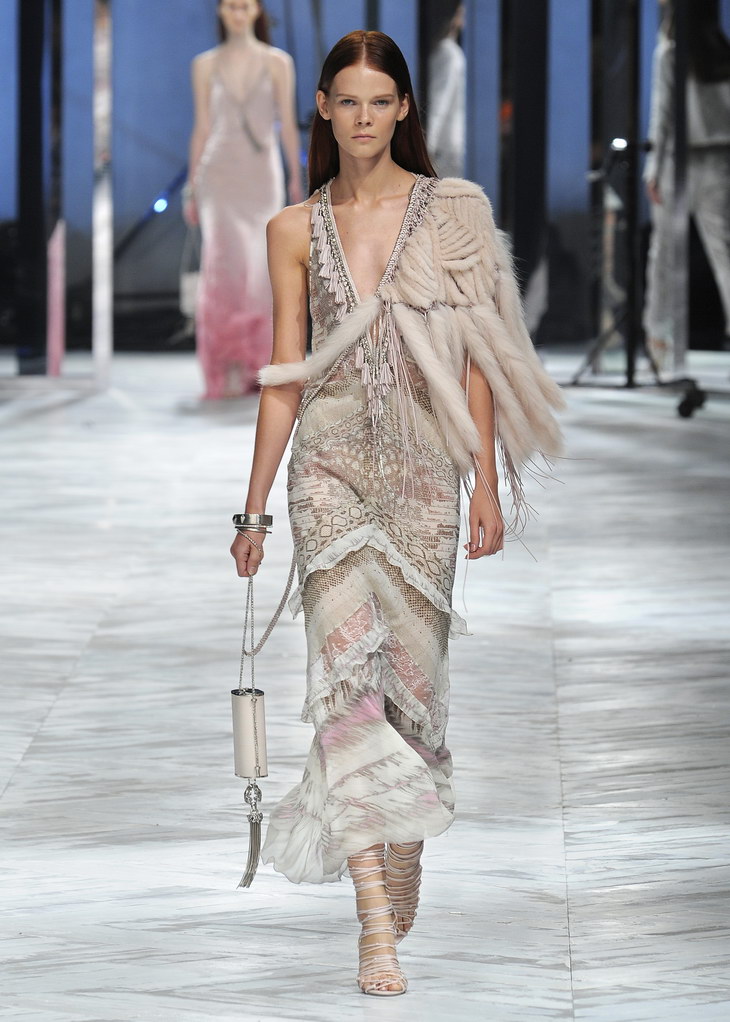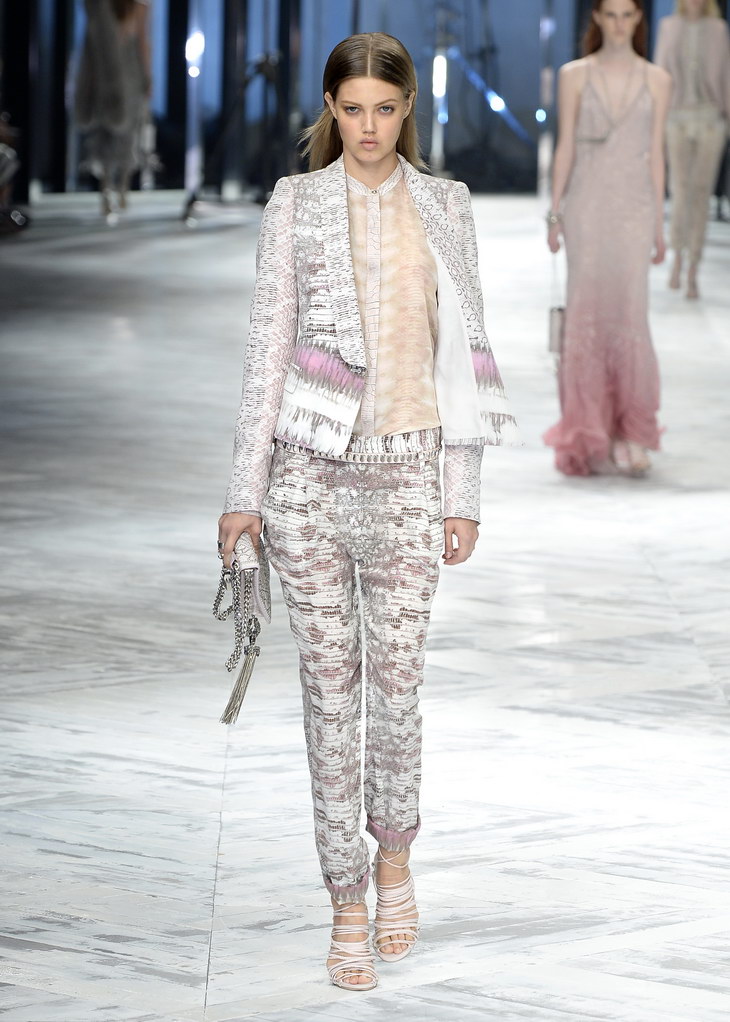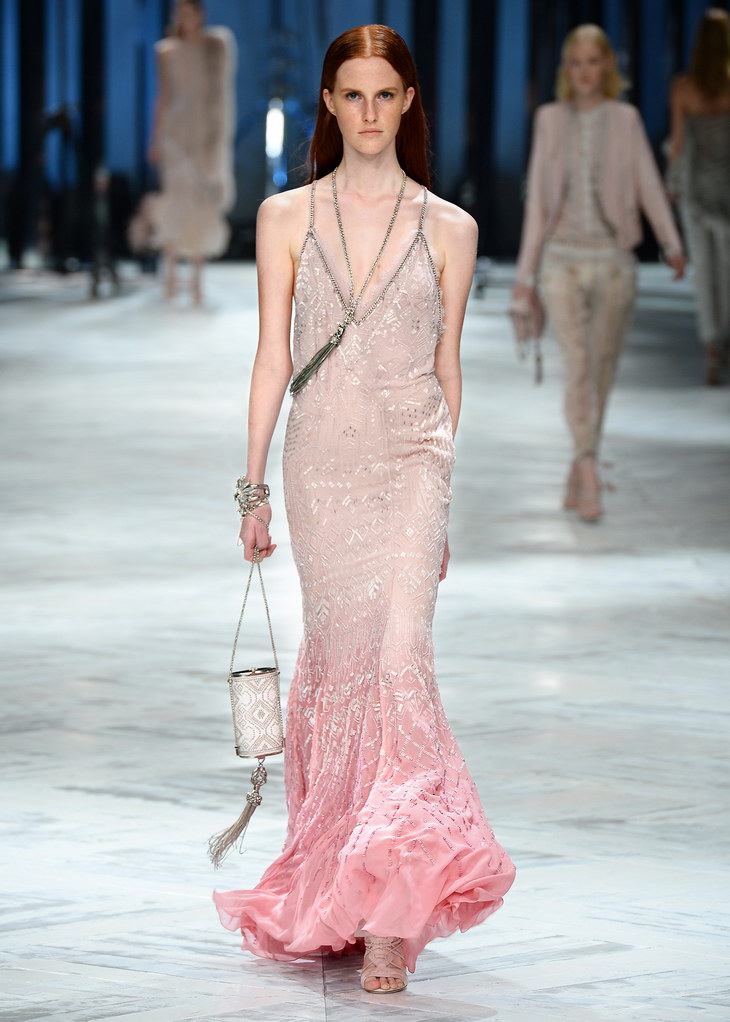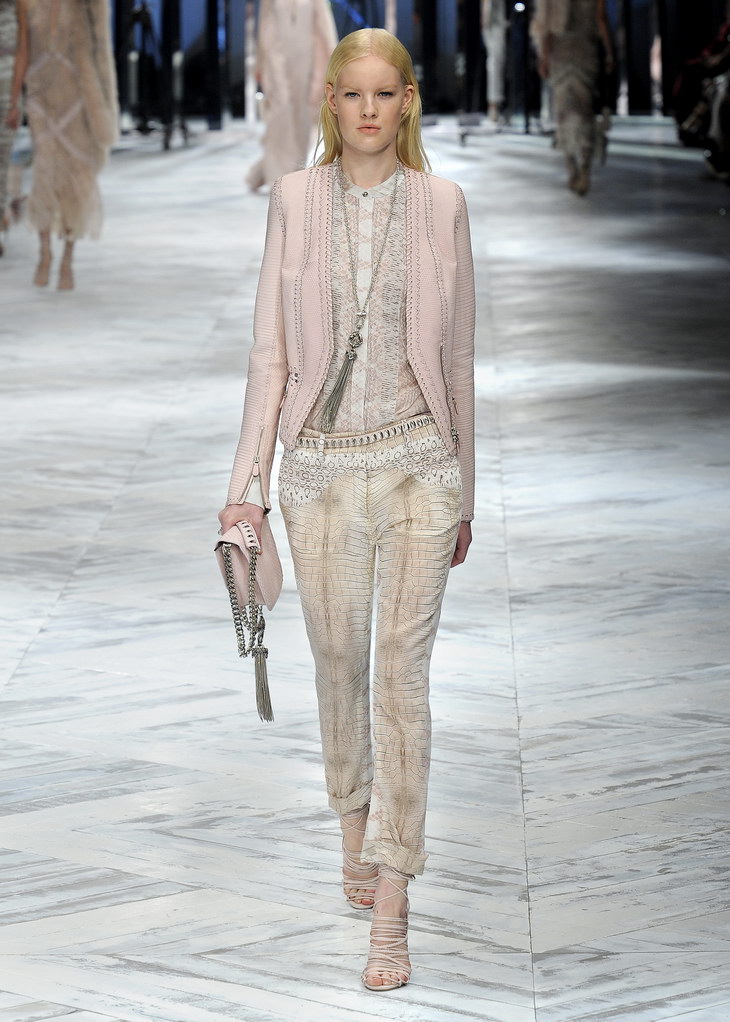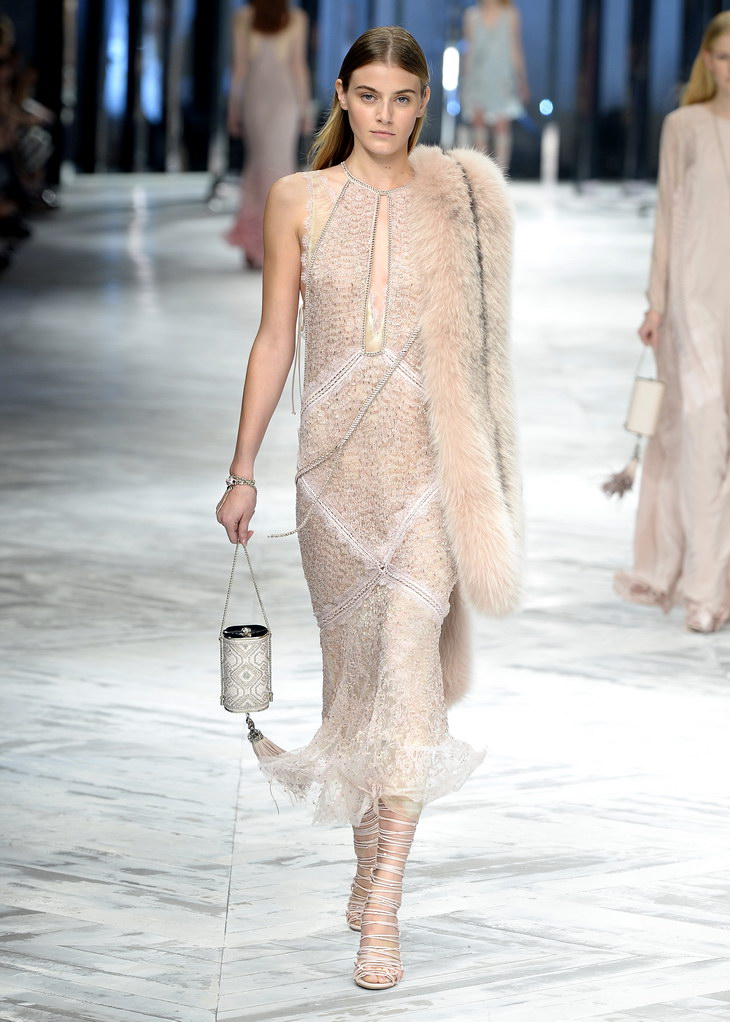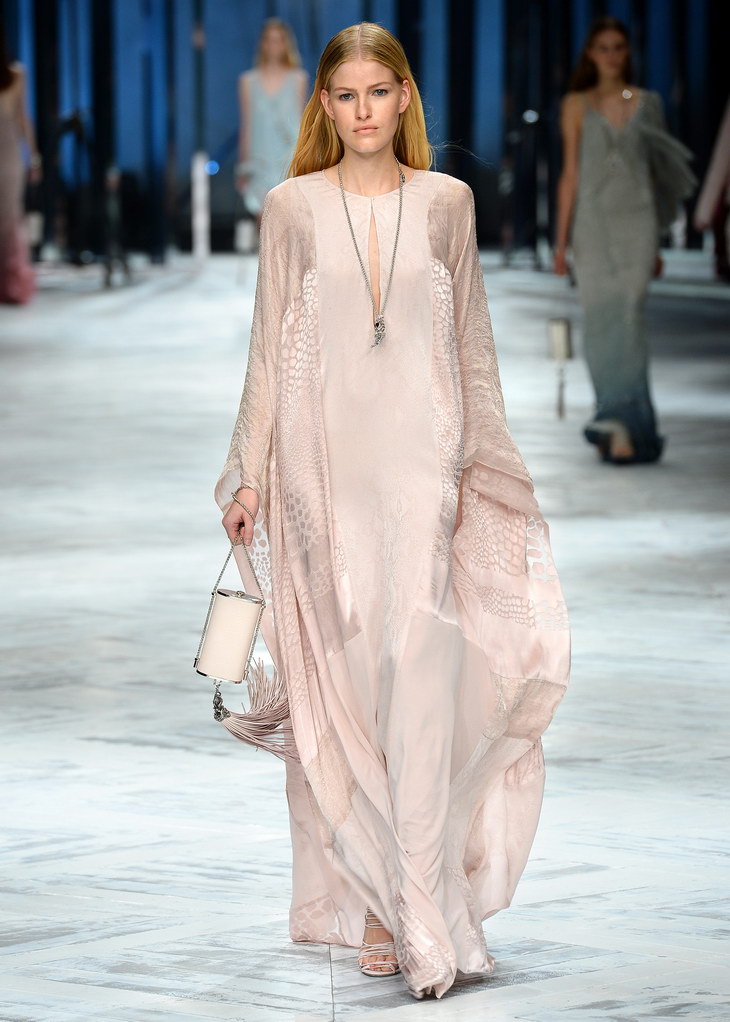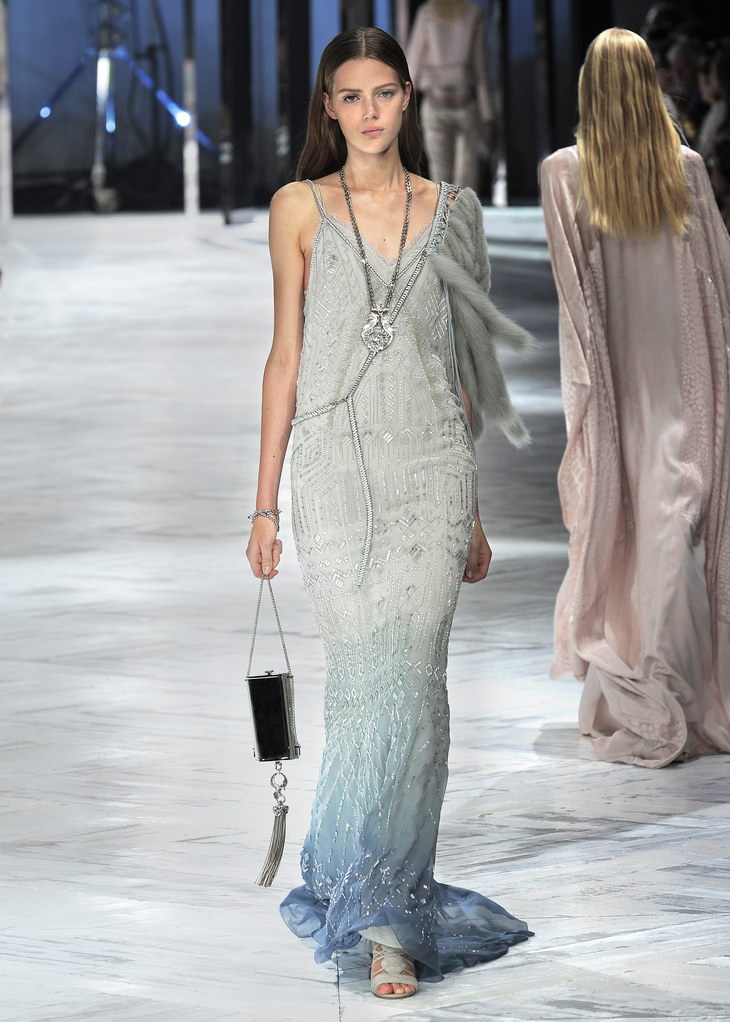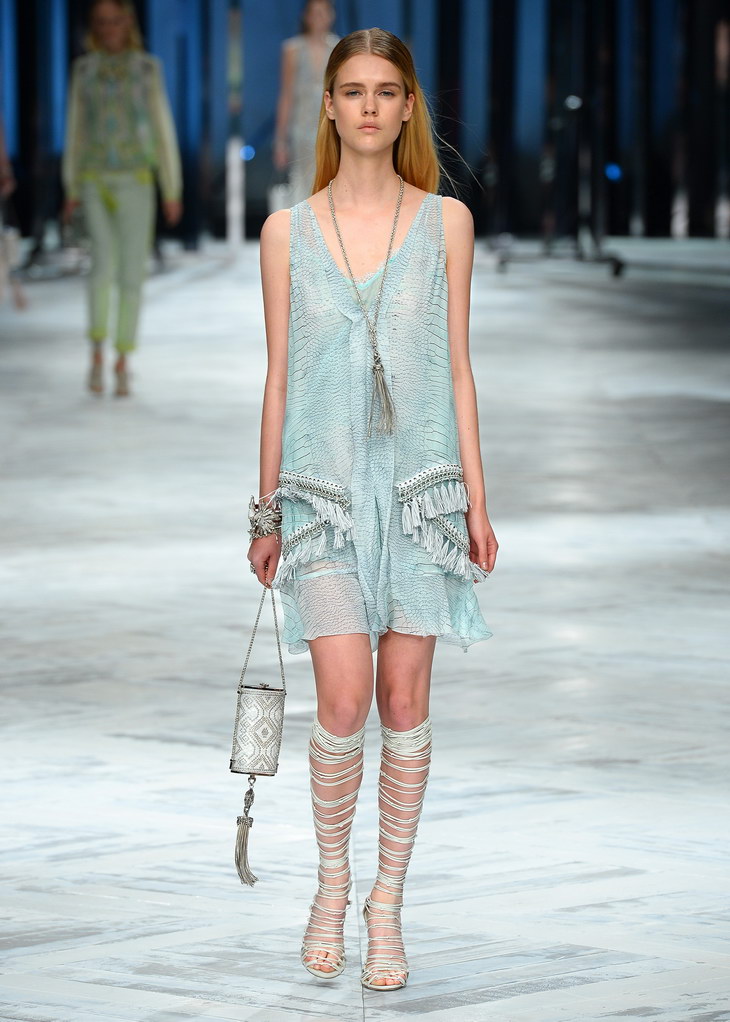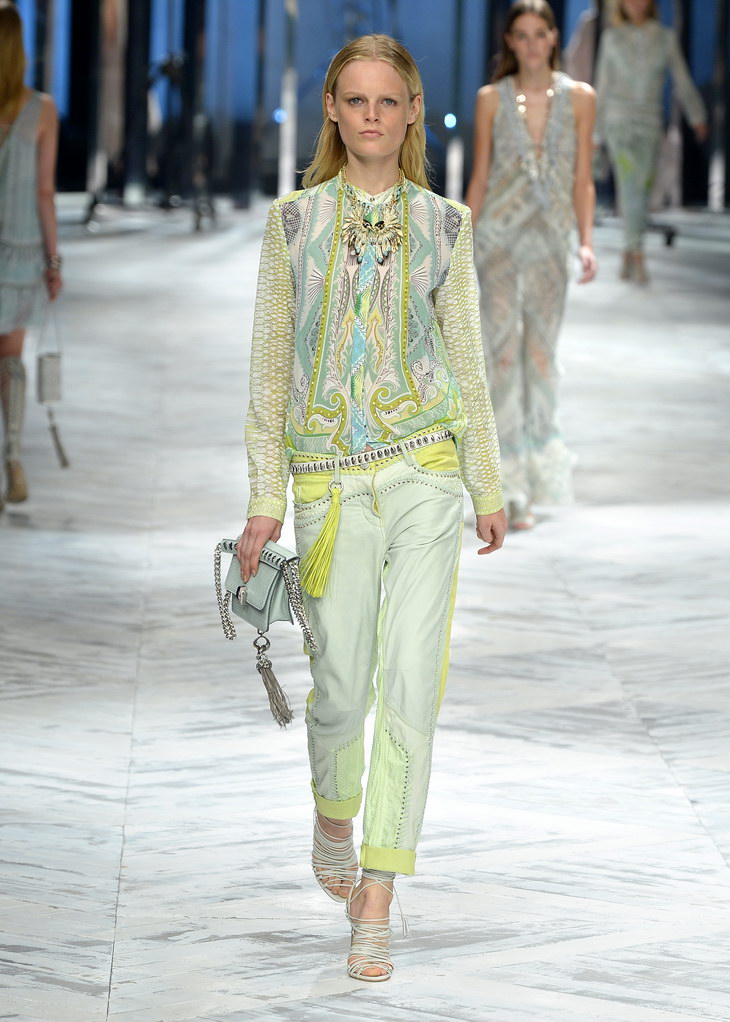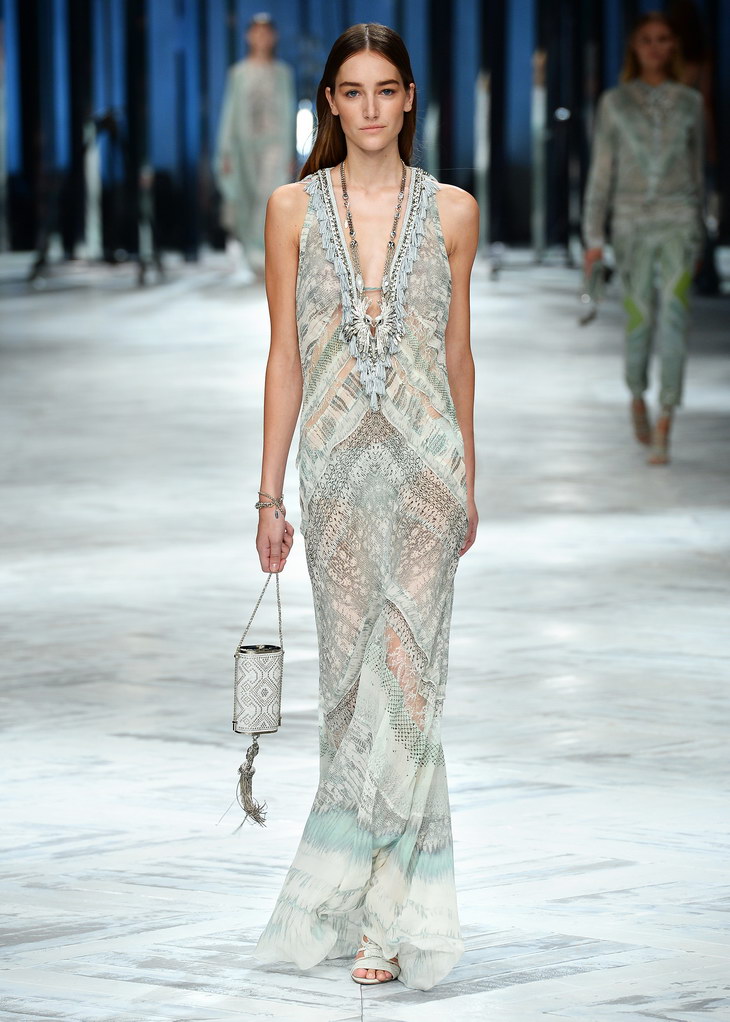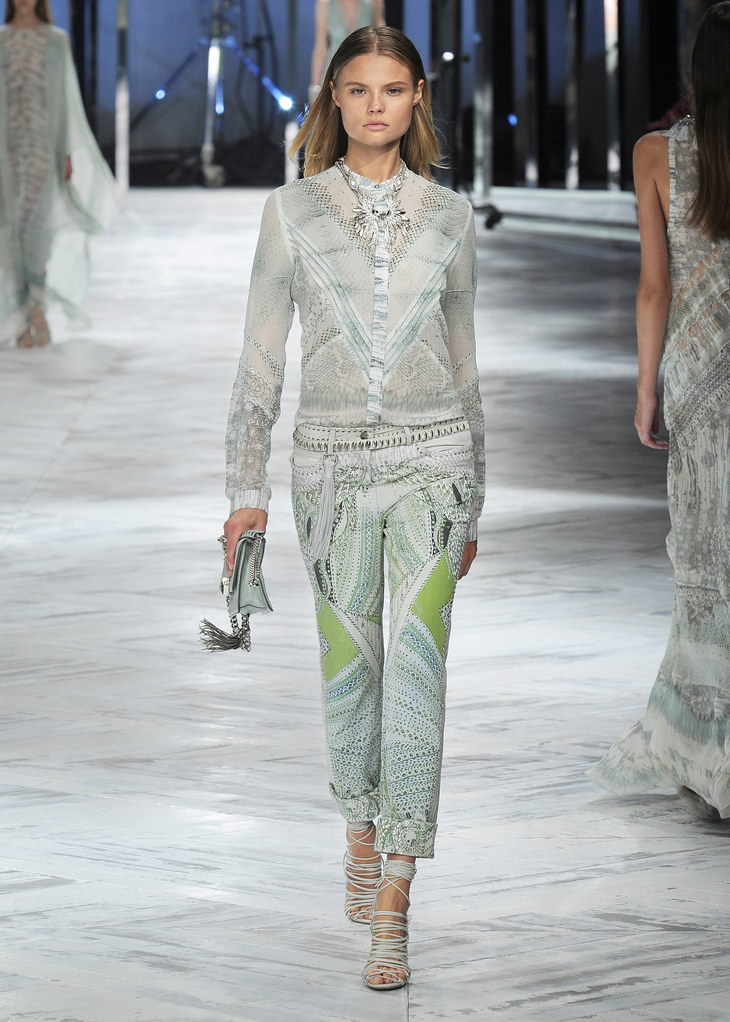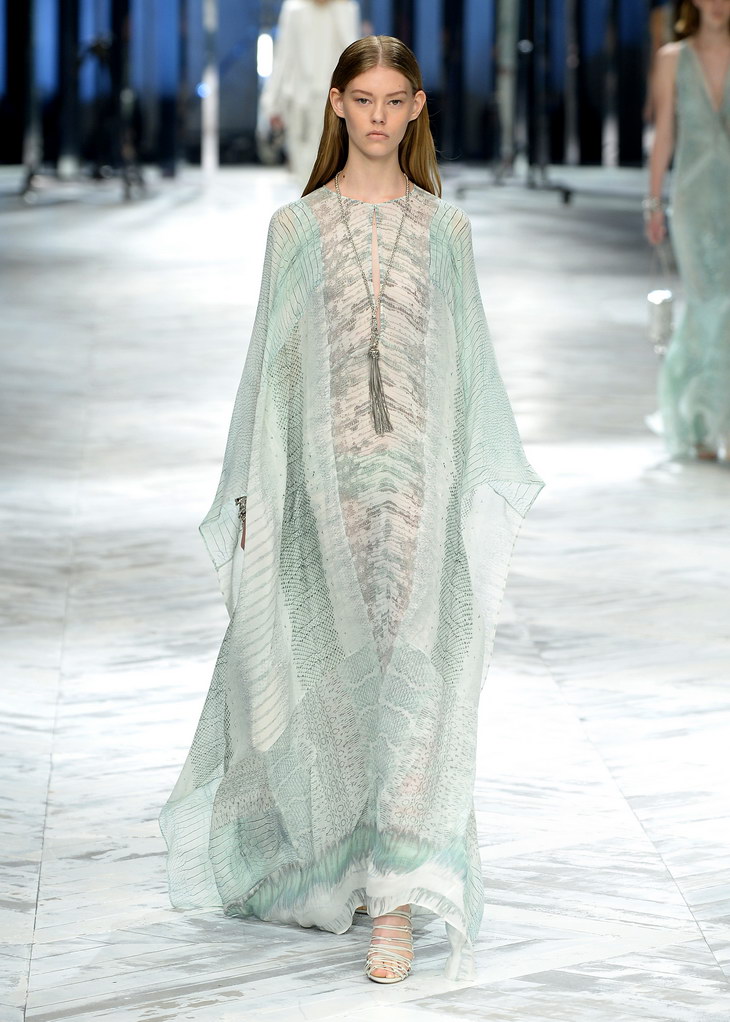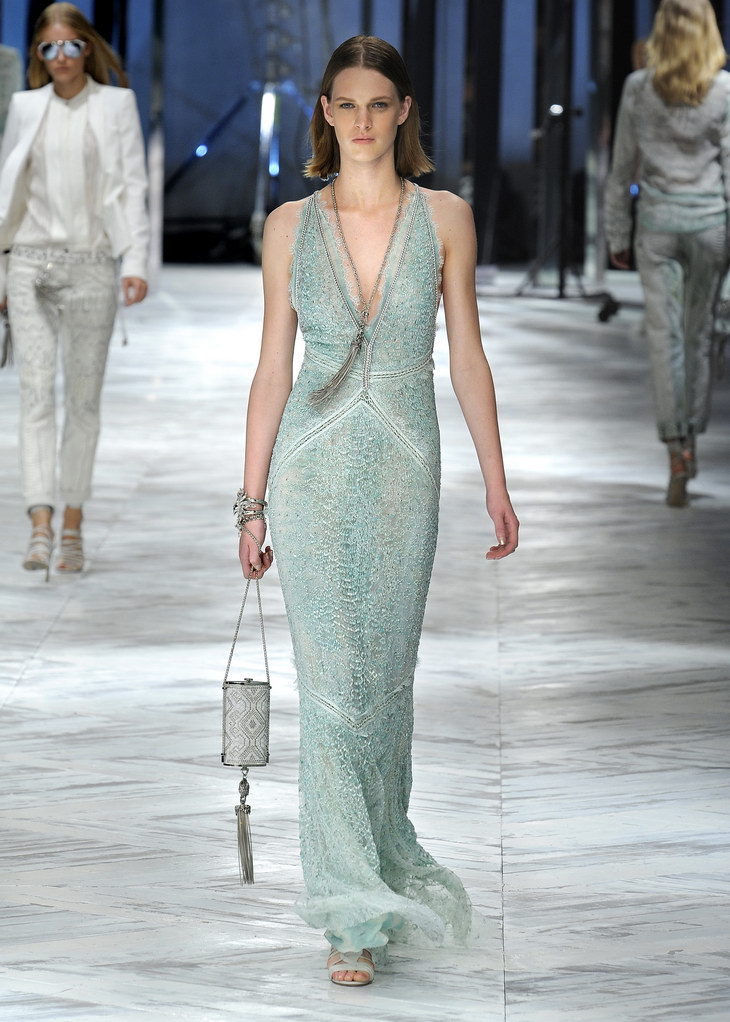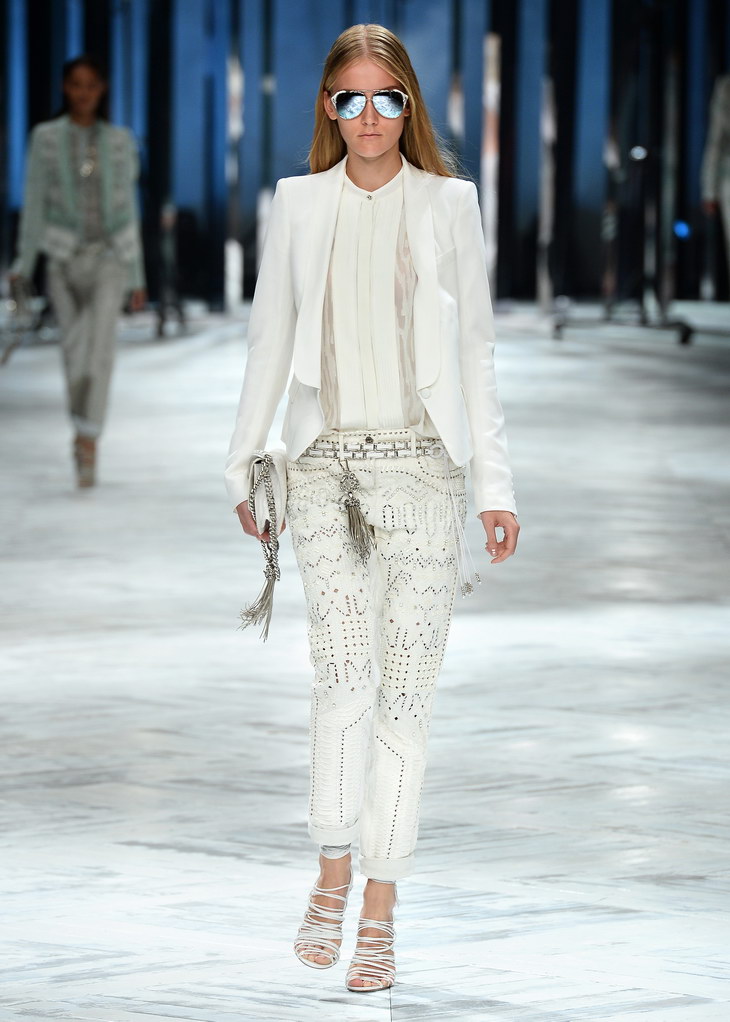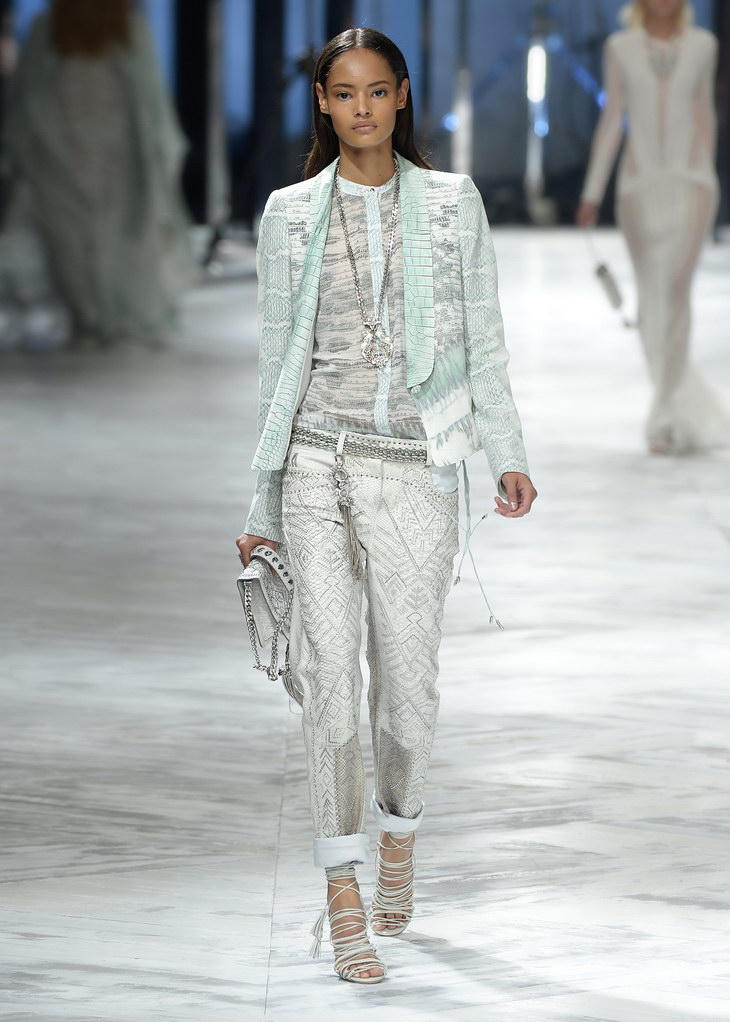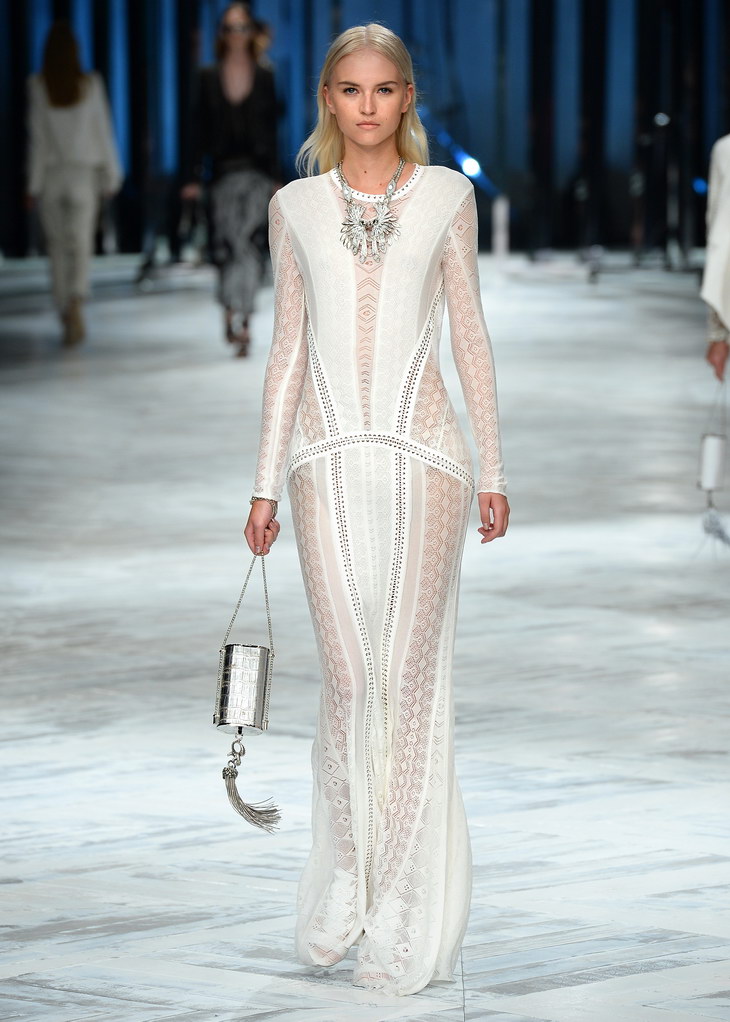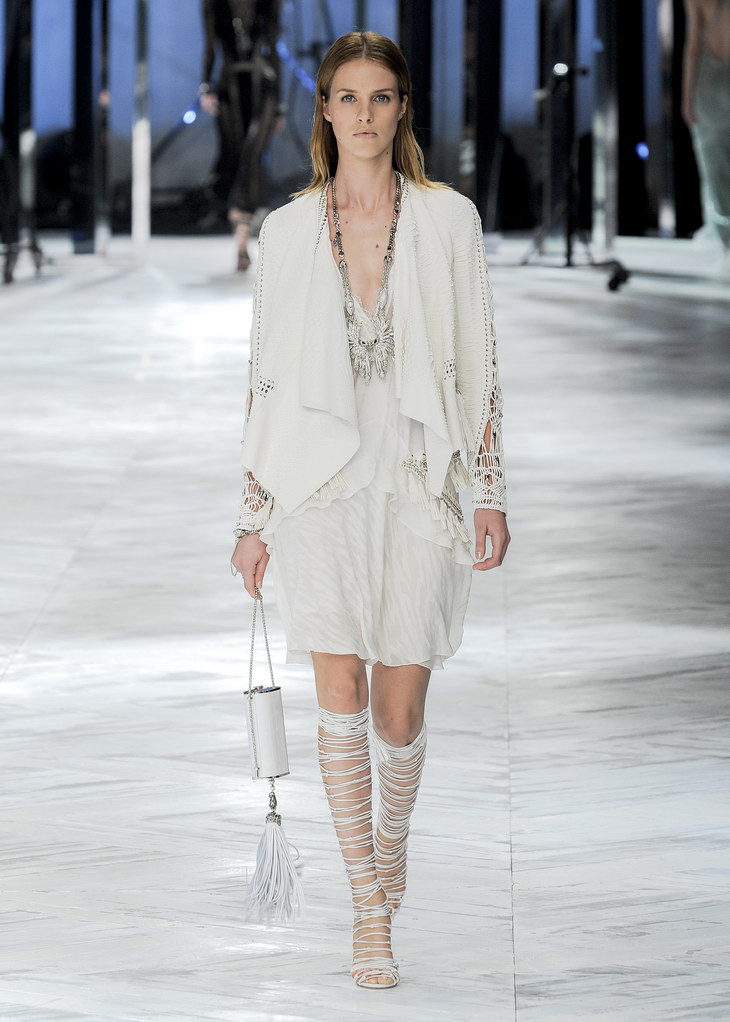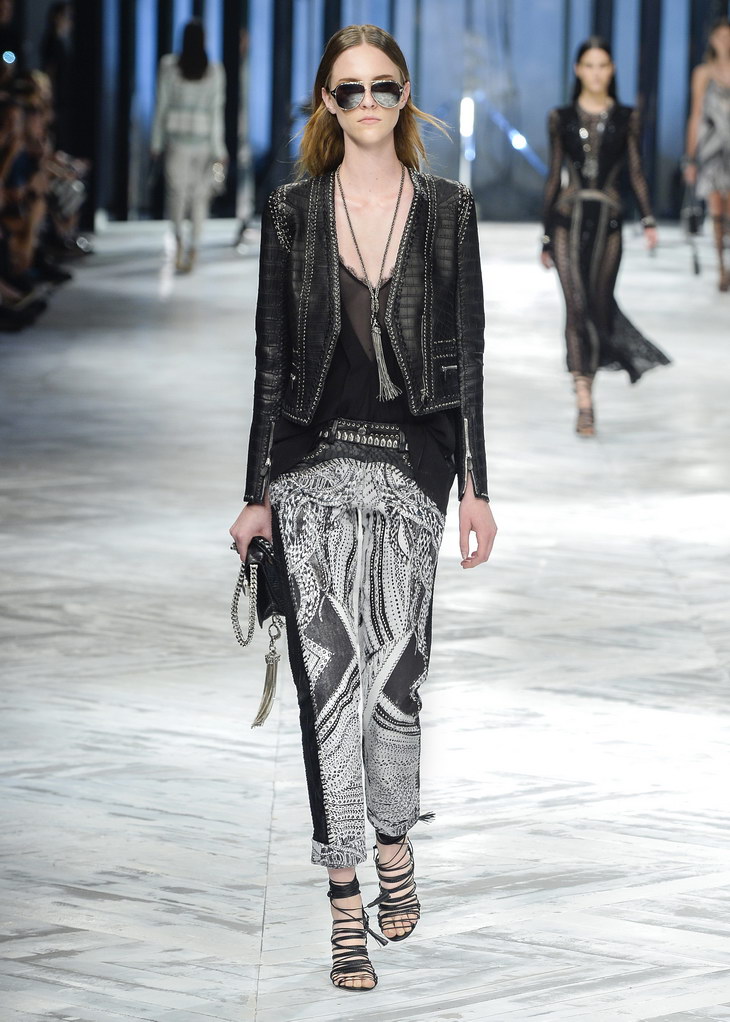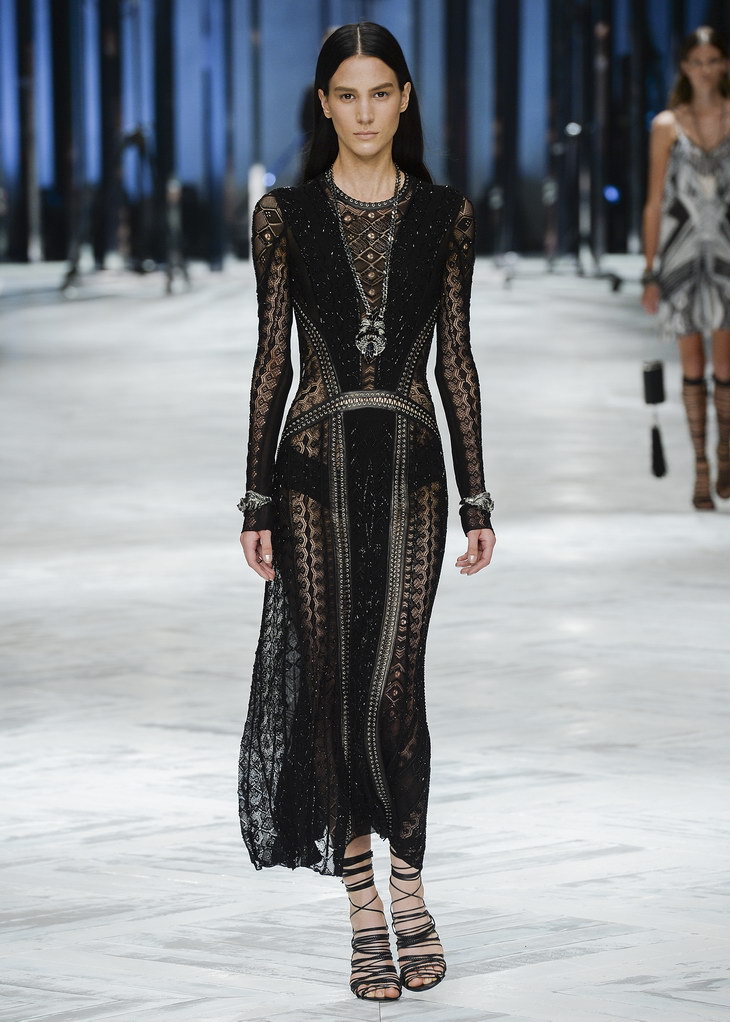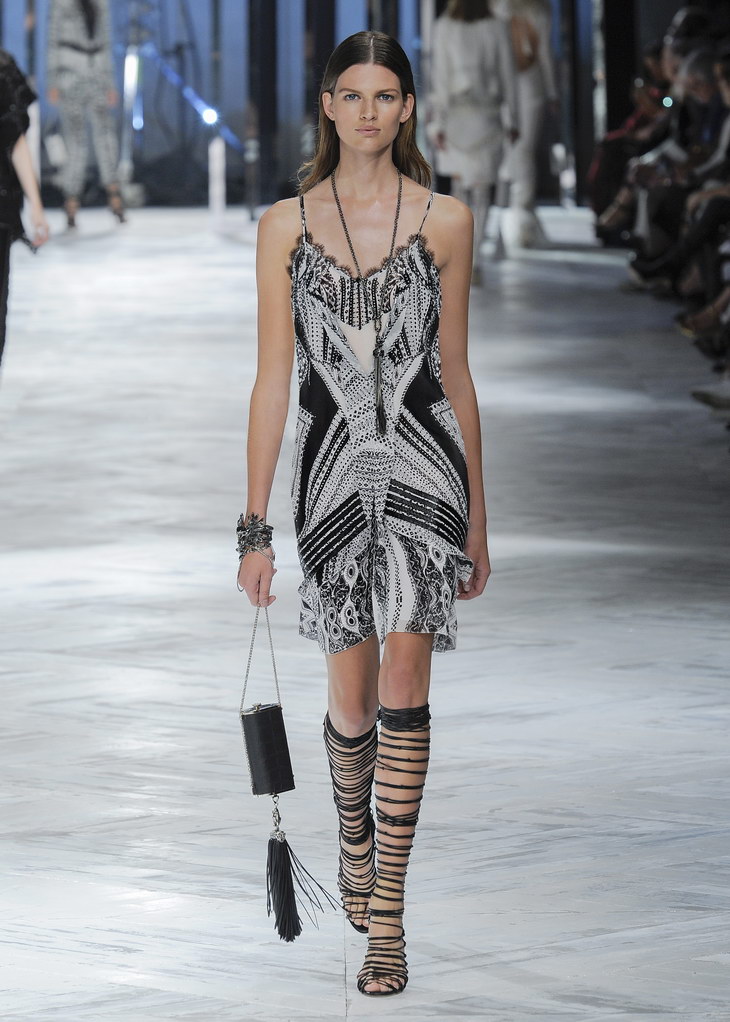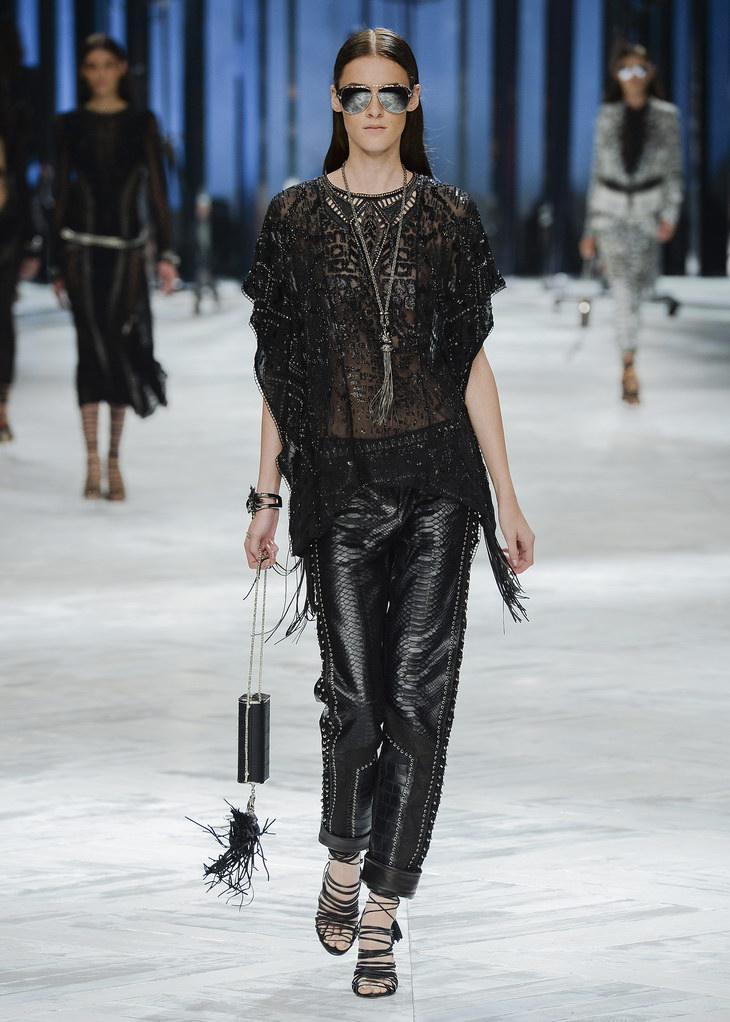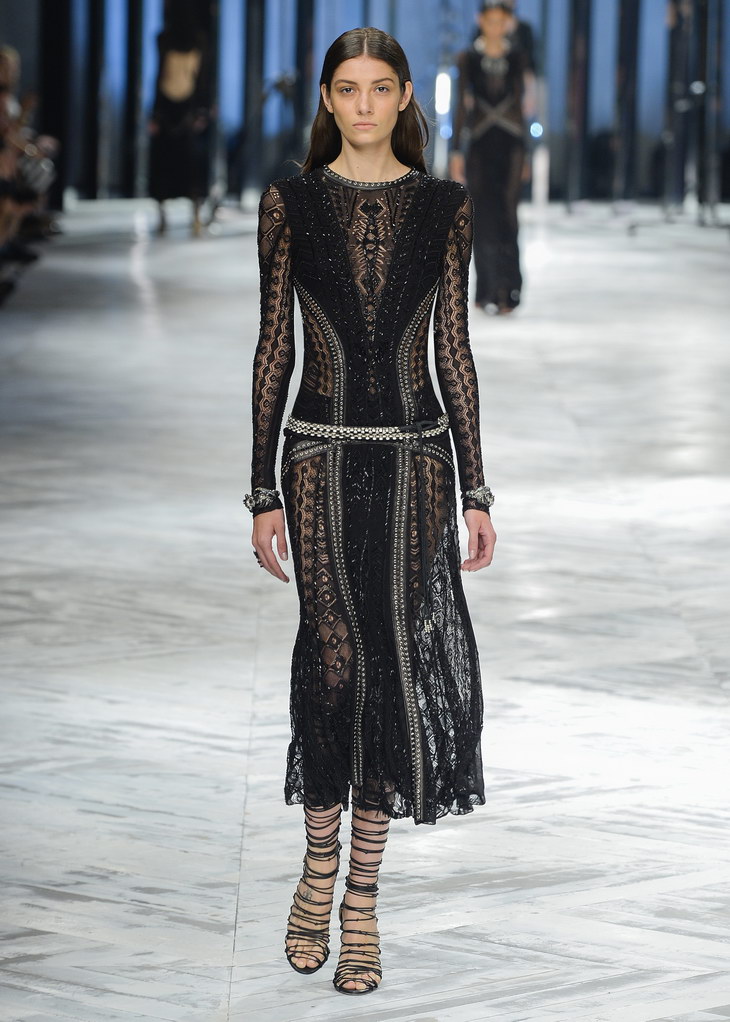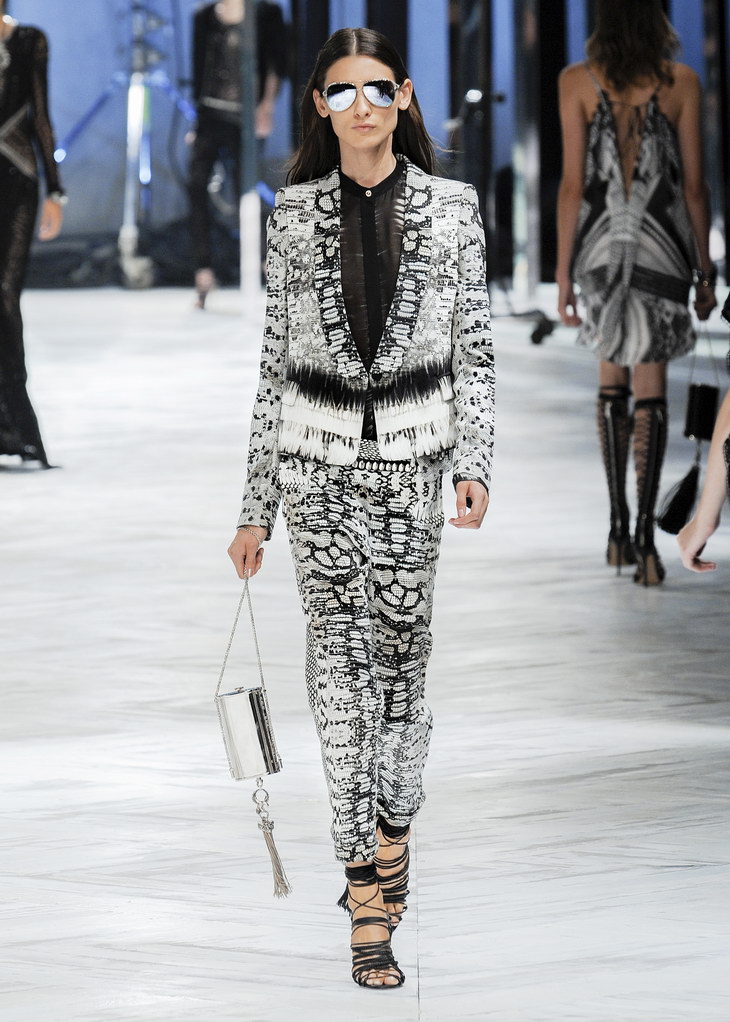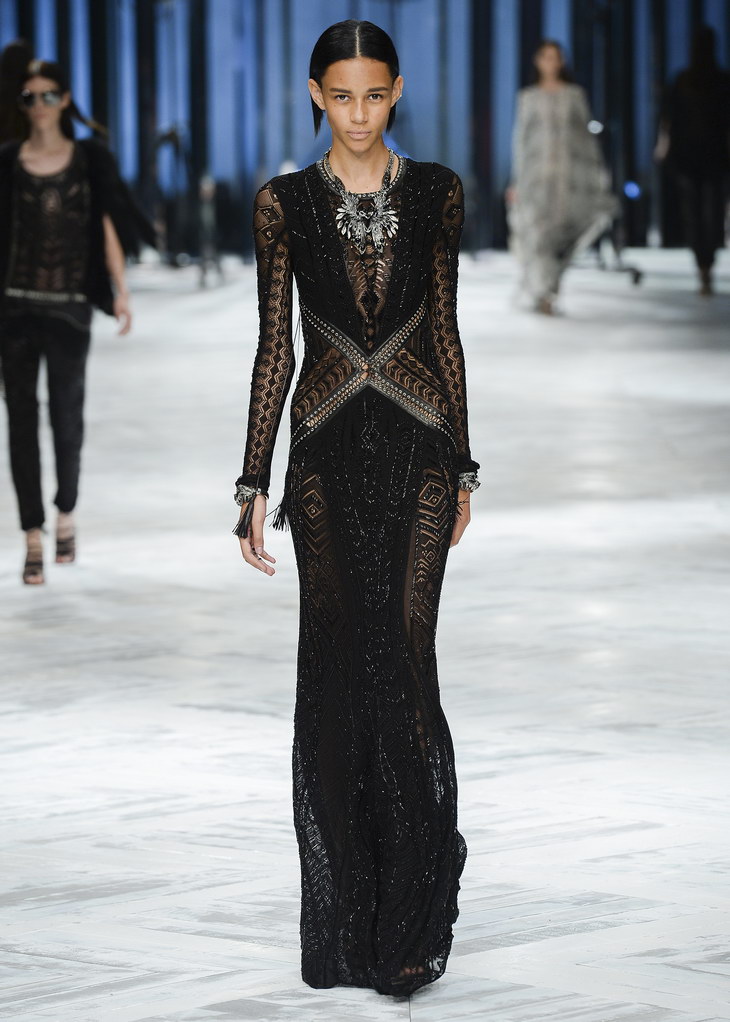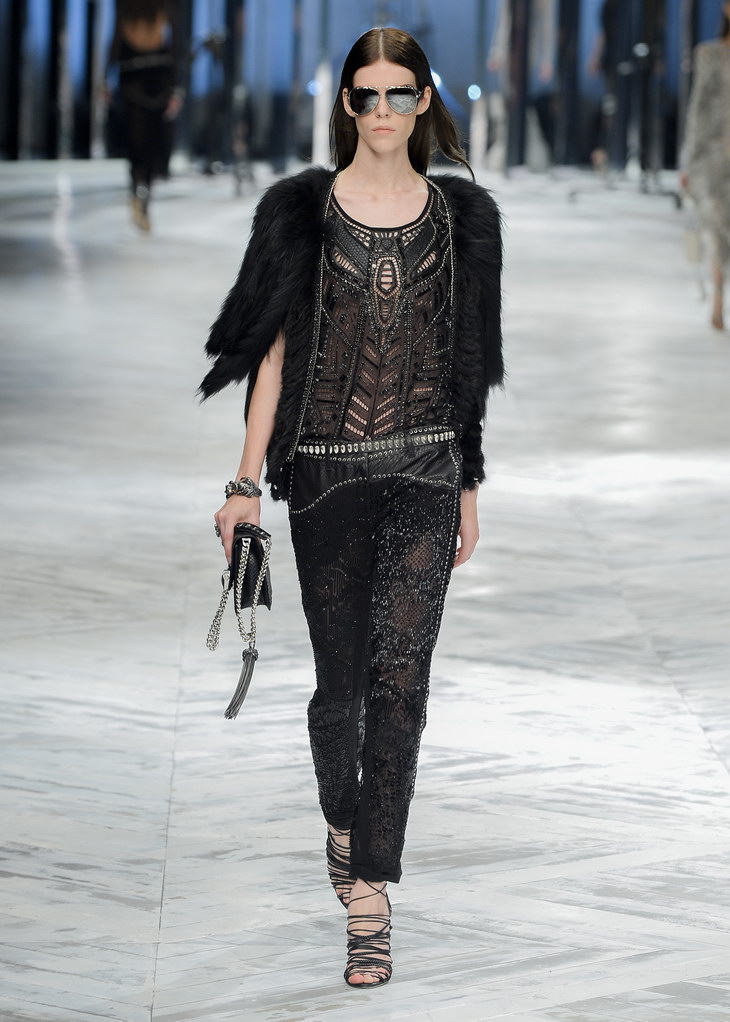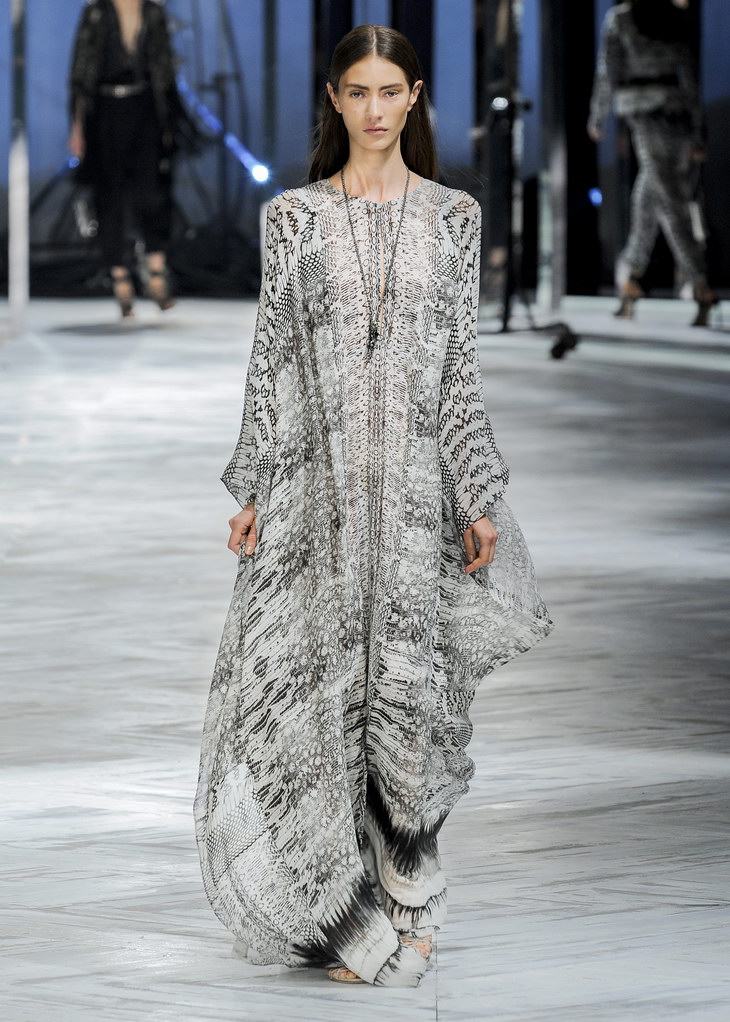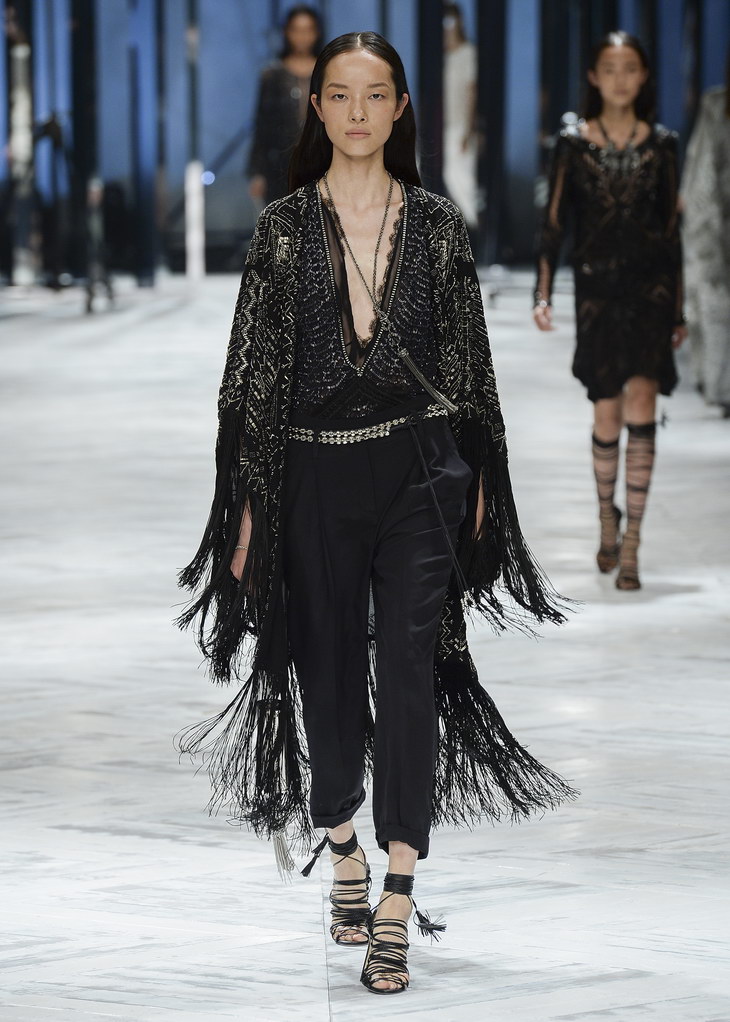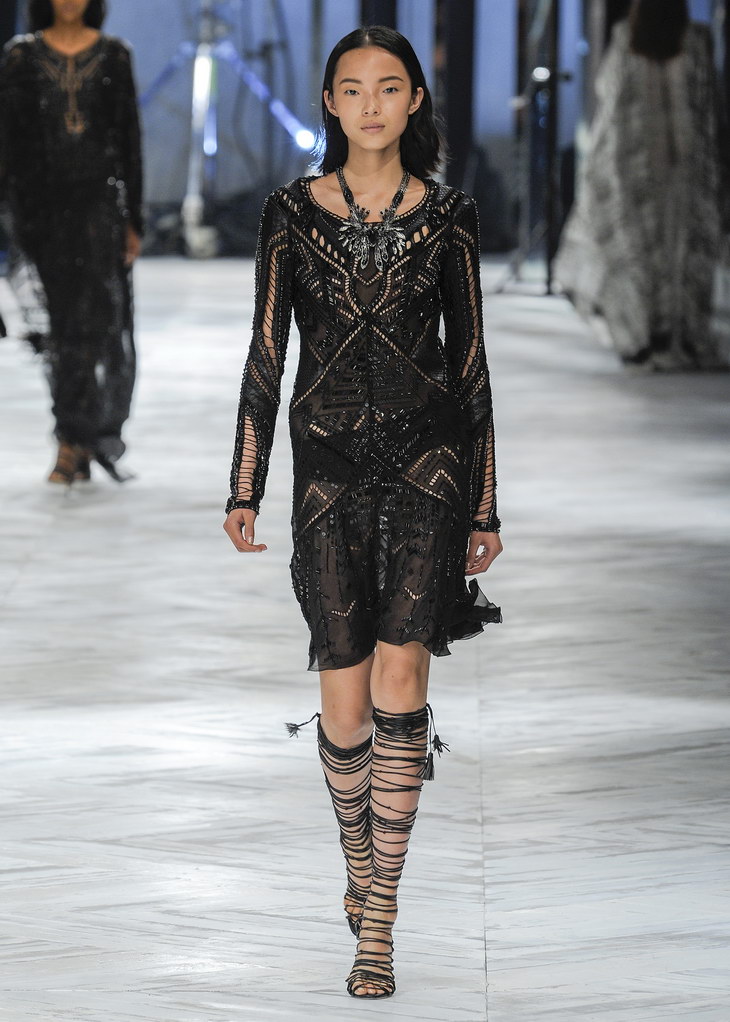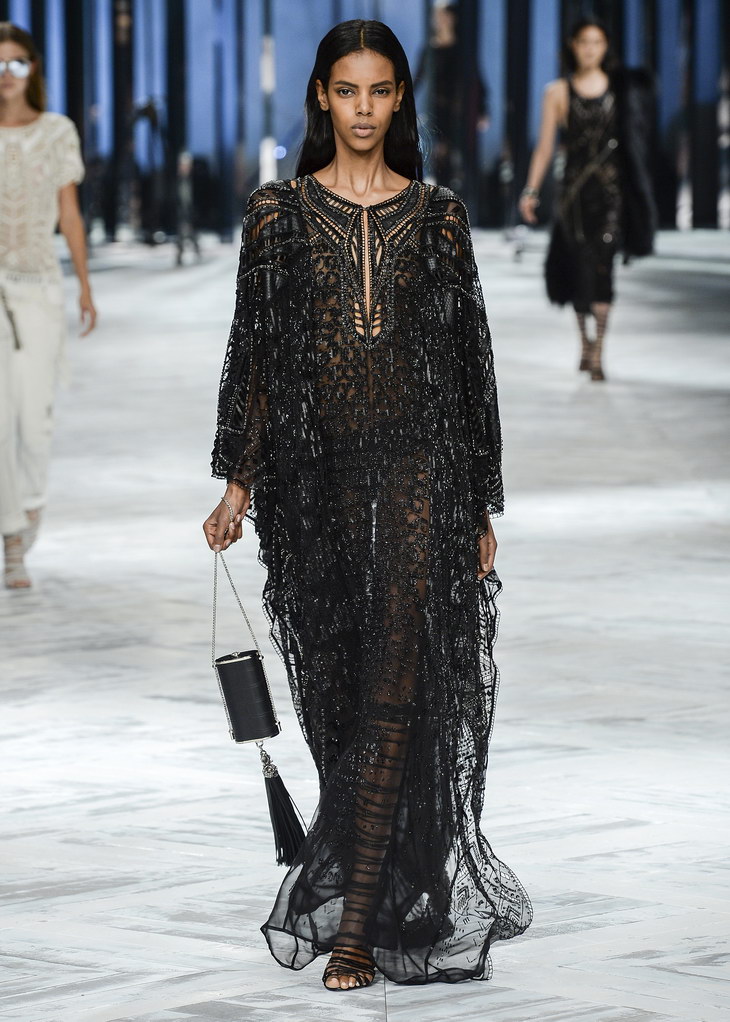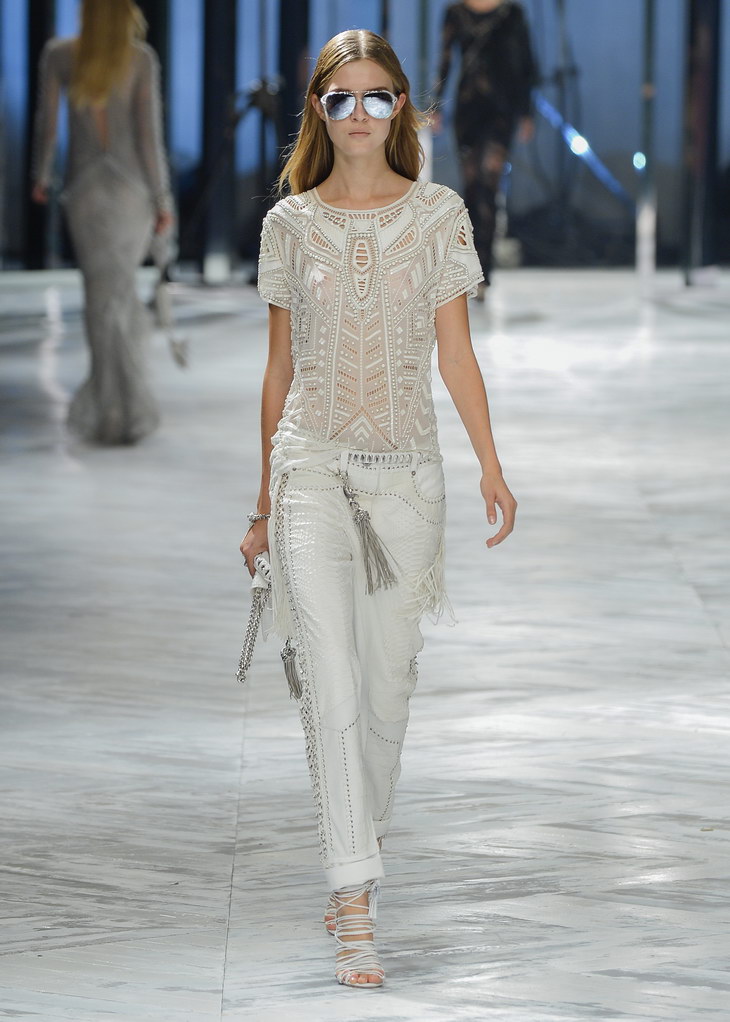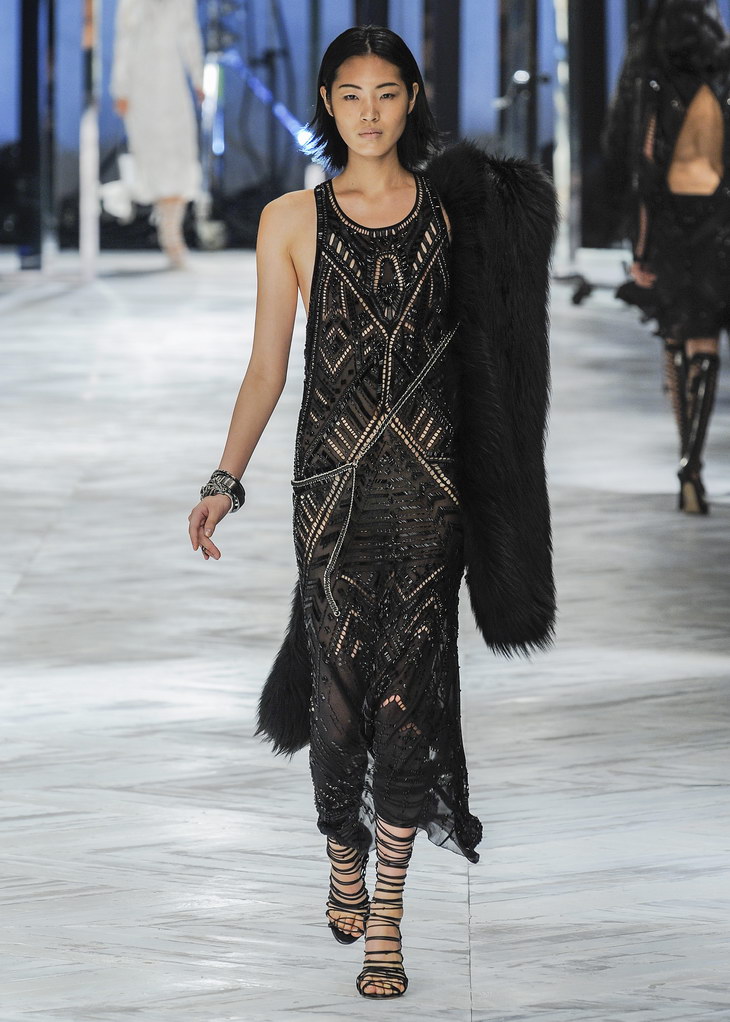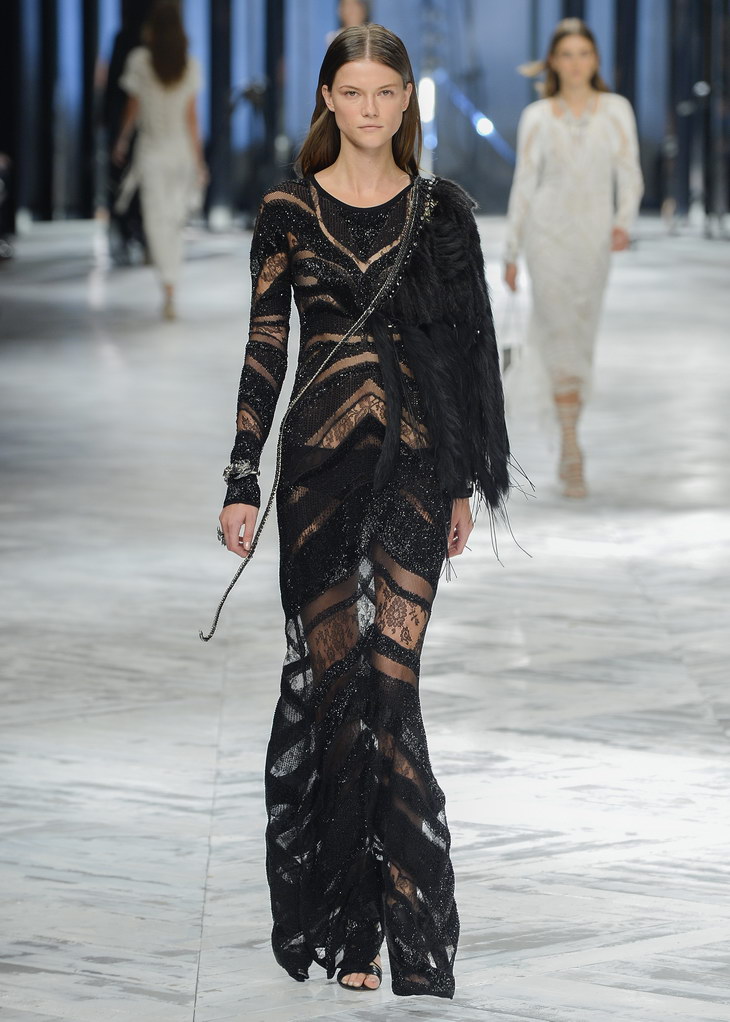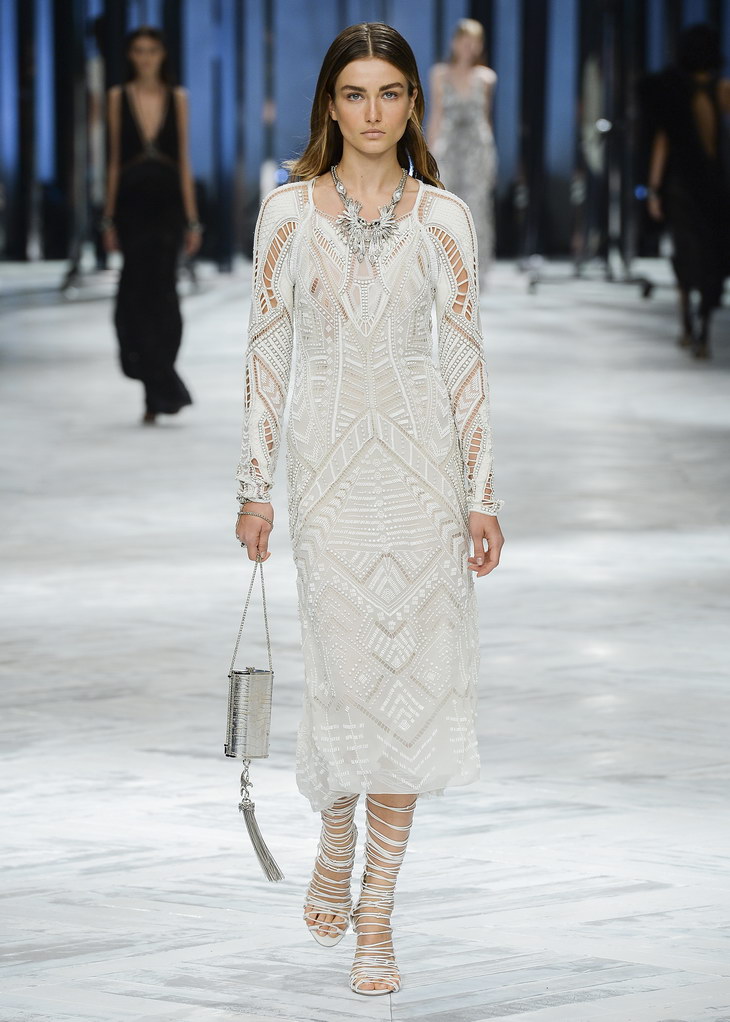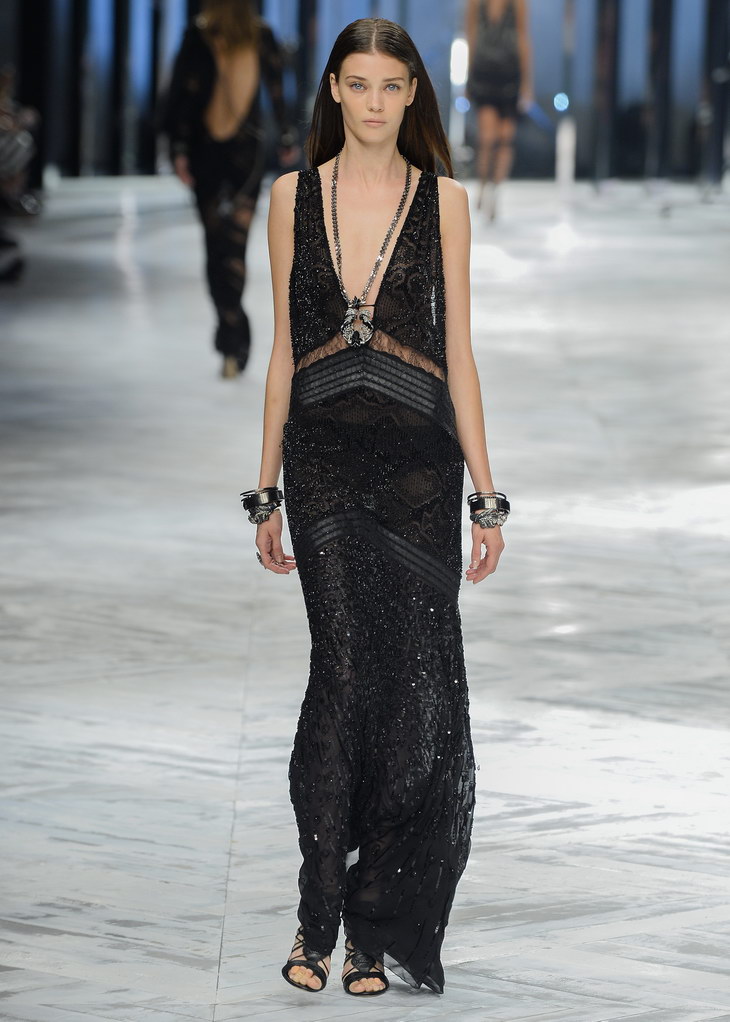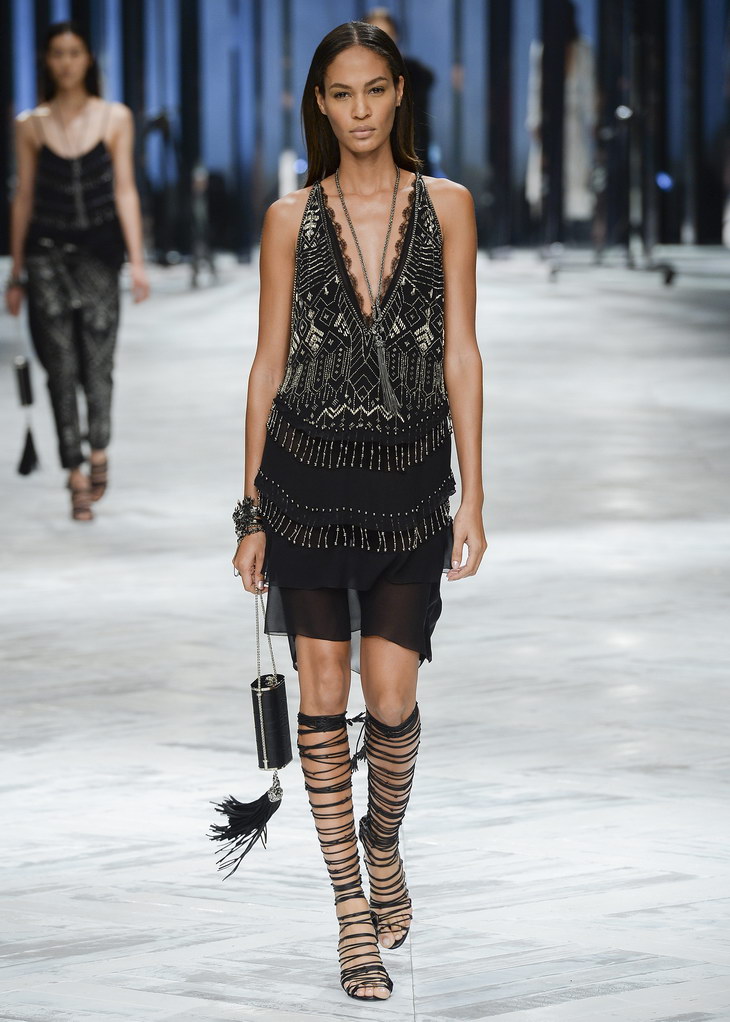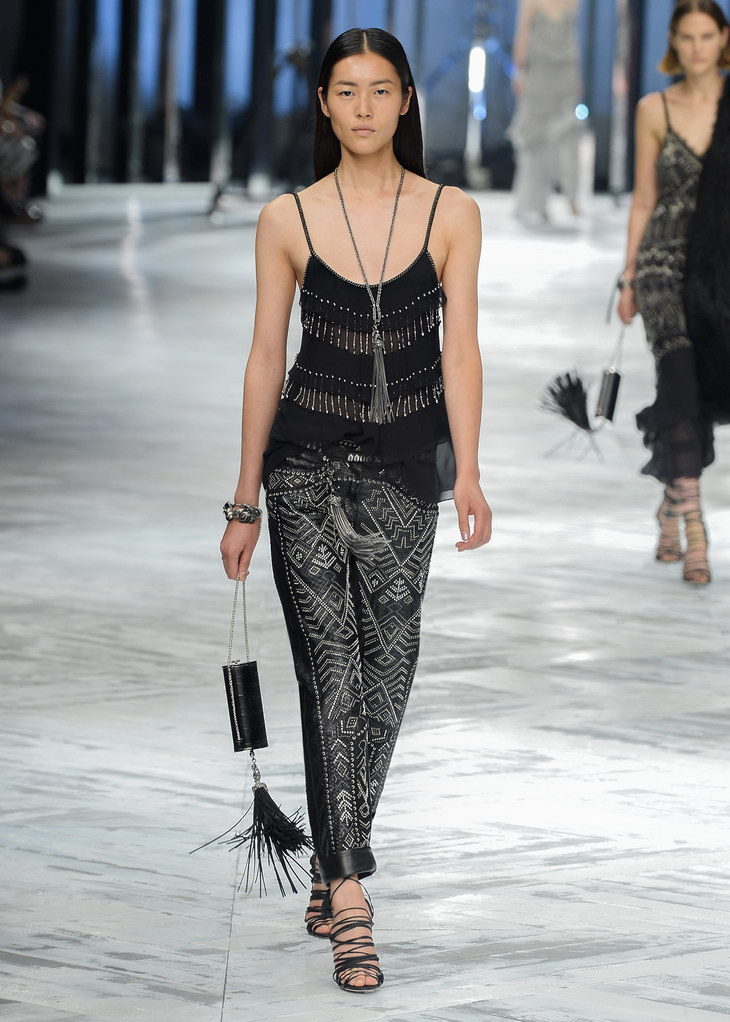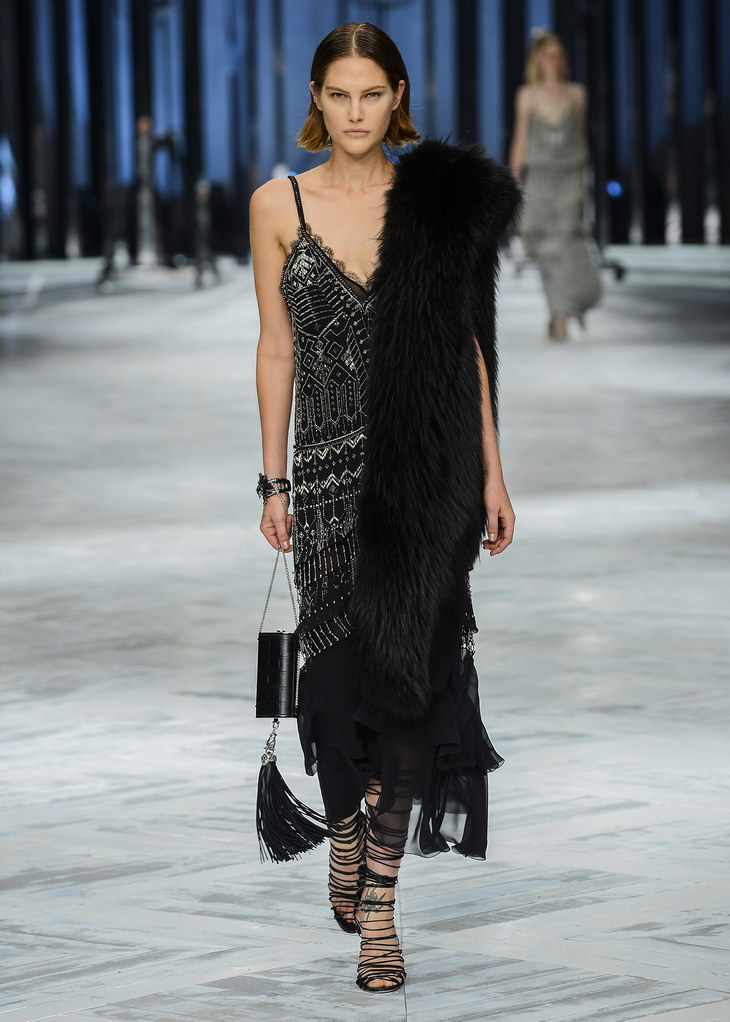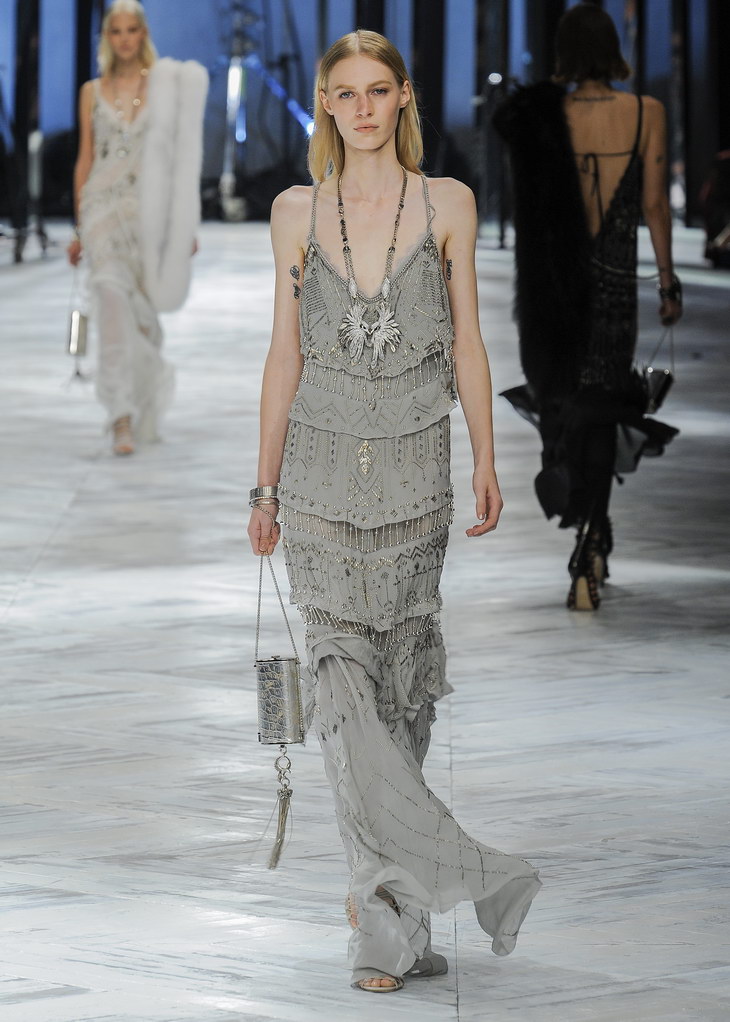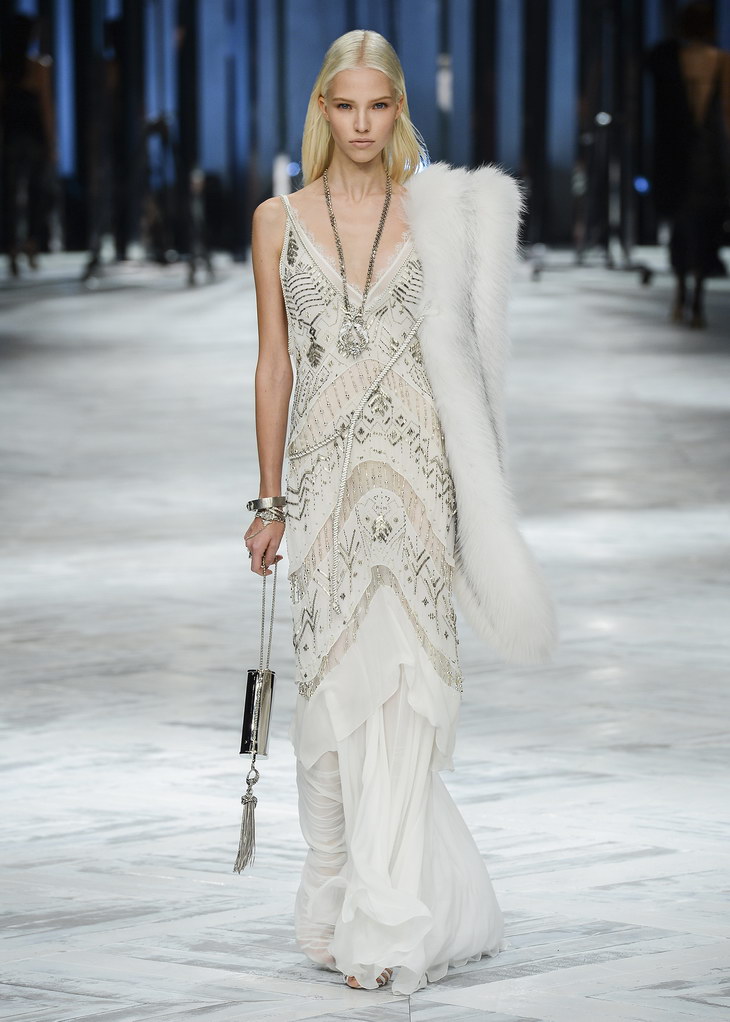 Models: Anabela Belikova, Andreea Diaconu, Anna Luisa Ewers, Ashleigh Good, Bette Franke, Carolina Thaler, Catherine McNeil, Chiharu Okunugi, Diana Moldovan, Esther Heesch, Grace Mahary, Hanne Gaby Odiele, Hollie-May Saker, Irene Hiemstra, Irina Kravchenko, Joan Smalls, Joanna Tatarka, Joséphine Le Tutour, Josephine Skriver, Julia Frauche, Julia Nobis, Kasia Struss, Katya Riabinkina, Kori Richardson, Kremi Otashliyska, Linn Arvidsson, Leona Binx Walton, Lindsey Wixson, Liu Wen, Louise Parker, Magdalena Frackowiak, Magdalena Jasek, Maja Salamon, Malaika Firth, Marine Deleeuw, Meghan Collison, Mila Mijo Mihaljcic, Muriel Beal, Nastya Sten, Nastya Zhidkikh, Nicole Pollard, Ondria Hardin, Sasha Luss, Stina Rapp Wastenson, Sun Feifei, Xiao Wen Ju
Website: www.robertocavalli.com | words by Zarko Davinic @designscene