Ippolito Fleitz Group was in charge of the modern yet inviting design shaped for Not Guilty Restaurant in the city of Zurich (Switzerland). The architects used classic elements and subtle colours, to present a welcoming setting. While designed with a more luxurious sentiment, the restaurant is also self service.
The Swiss restaurant chain "not guilty" is the embodiment of honest and nutritious foods, imaginatively prepared into many different salads and snacks. The downtown Zurich location, opened in 2013, is now the 3rd location of the "not guilty" expansion to have opened. In each of these flagship locales, the philosophy of a "little heaven on Earth" is expressed in the store's interior, inspiring those within to delight in the harmony of nature. – from Ippolito Fleitz Group.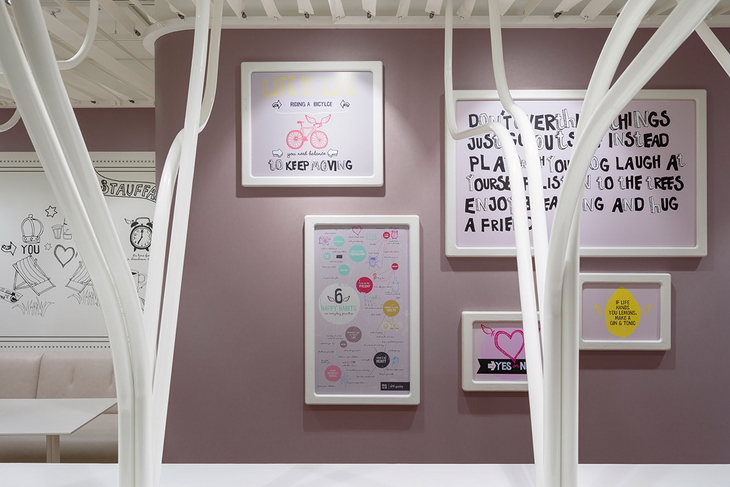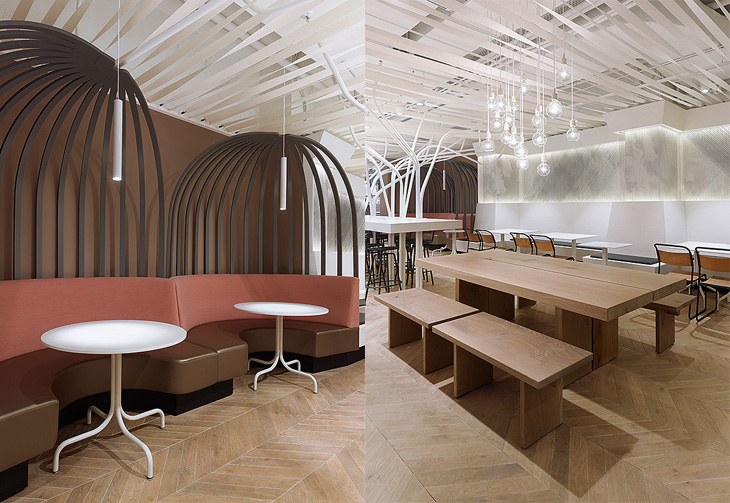 For more of this beautifully designed space log on to our architecture page archiscene.net.