The Christmas season of 2013 is no doubt officially open with Gwyneth Paltrow unveiling the showstopping Prada Christmas 2013 display at the legendary Printemps store in Paris. For the official opening of Noël, Joyeuse Obsession by Prada, Gwyneth wore a Prada pale pink strapless gazarre dress enriched with black beading and sequins embroideries. The dress was especially designed for the occasion.
The fantastic installation starts with the façades at Printemps Haussmann which will showcase the magic of Christmas Eve.
Carried by his legendary reindeer, in a smoldering scattering of stars and snowflakes, Santa Claus takes off into the sky on his 16-metre sleigh and glides along the emblematic House of Savoy's coat of arms and knotted rope of Prada that is draped elegantly across the façade. The Prada and Printemps "Joyful Obsession" Christmas will then take shape in eleven window displays on boulevard Haussmann, where tradition and originality mingle for a truly exceptional Christmas. Two of Prada's renowned symbols – the chequered pattern and the teddy bear – will be showcased in a new and original concept. – from Prada
The joyous theme continues to stun in the heart of the department store where the space takes the shape of the traditional and surrealist re-interpretation of the Prada historic store in Milan Galleria Vittorio Emanuele II.
The occasion also comes as a holiday treat for the fans of the iconic Italian label. The store will also offer a specially designed collection including ready-to-wear garments, bags, shoes and accessories taking on exclusive prints, and colours. Prada design team has also created their own vision of traditional Christmas gifts, from the likes of carillons, foulards, advent calendars, essences and candles.
Discover more of the specially designer Printemps interior below: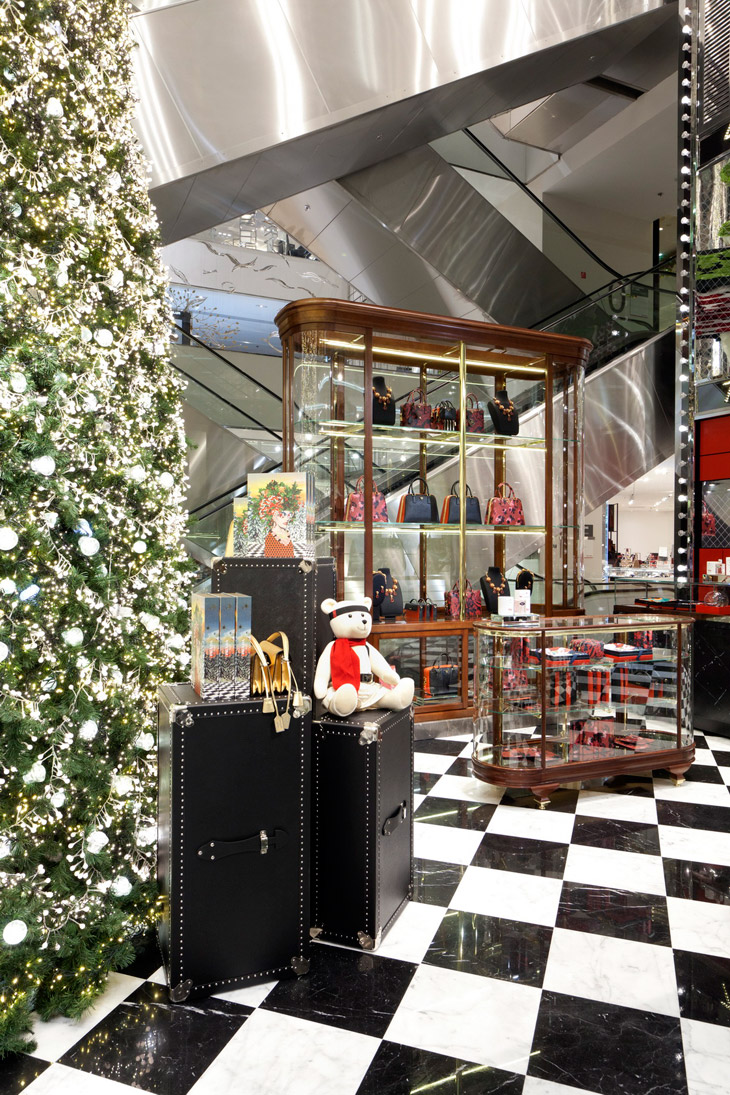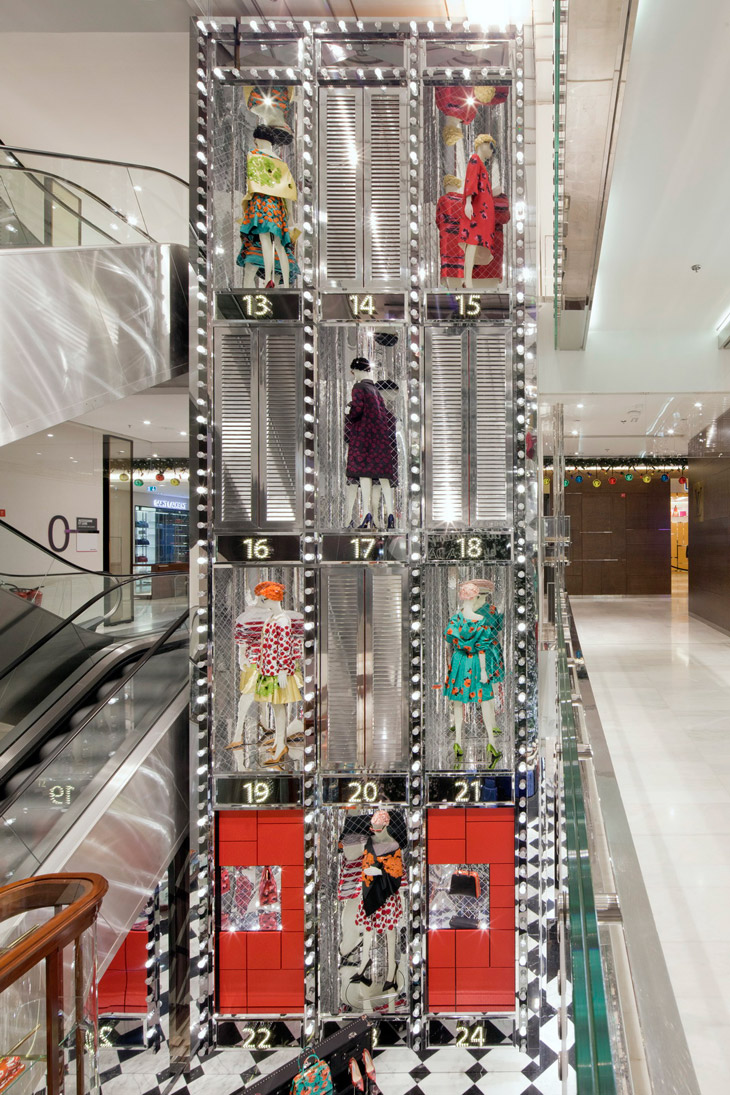 Website: www.prada.com