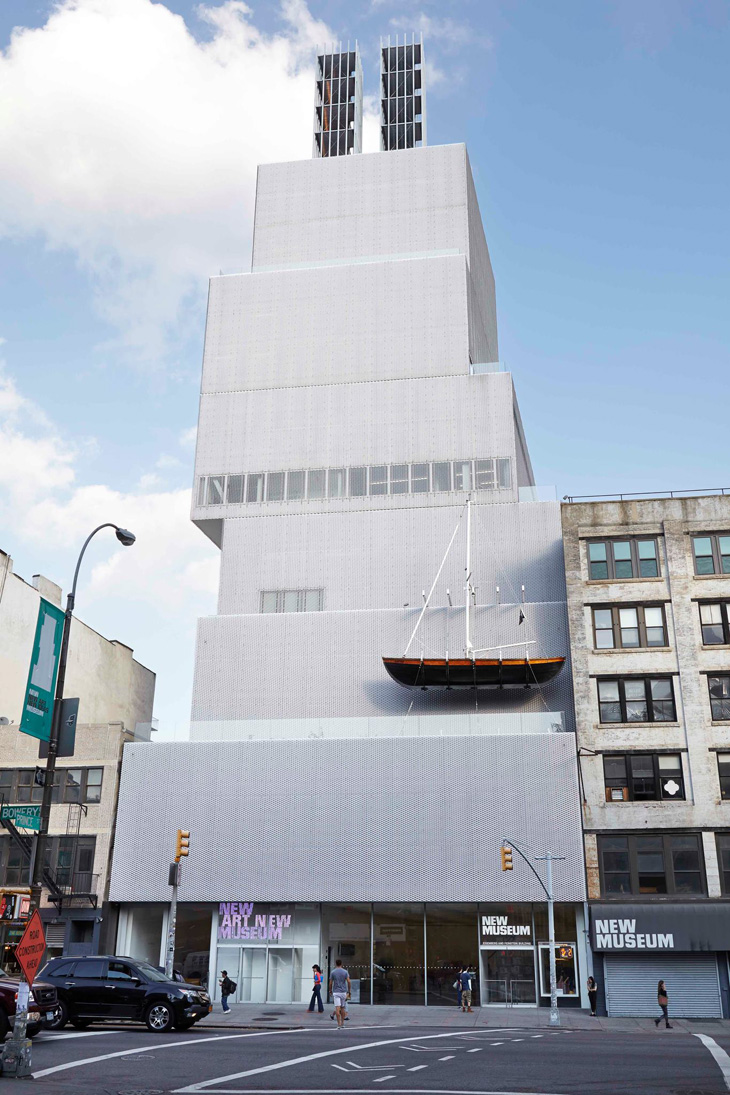 Chris Burden: Extreme Measures taking place in New York at The New Museum is the first major exhibition by the contemporary and performance artist to be held in 25 years! Burden emerged on the scene in 1970's and is now established as one of the most important American artists. The Extreme Measures exhibition rightfully bares the sentiment of retrospective while not officially stated as such. In Chris Burden manner the exhibition explores Burden's work focusing on boundaries and constraints, weights and measure, and from the realm of gravity besides challenging physical it does the same with moral limits.
In the 1980s, he began a series of ambitious sculptures of increasing size and complexity using materials common to childhood playtime activities (such as Erector sets, toy soldiers, model train sets, toy vehicles, and construction models) to create miniaturized yet still monumental reconstructions of structures and environments. These works diagram dense political and historical relationships, and register the depth of our mechanical and technological imagination. – from The New Museum
The exhibition taking all five floors of the impressive New Museum building in New York, not only fills the interior but also expands to the exterior. Burden's Ghost Ship made in 2005 is now on the facade of The New Museum, this handmade 9 meter long vessel thanks to computer software was entirely unmanned when it first set sail almost 9 years ago. The ghost ship sailed unmanned for over 400 miles!
And what may go unnoticed are the two skyscraper structure, (reminding us of the lost Twin Towers) erected on the roof of the museum. Don't miss the time-lapse video from W Magazine featuring narration by museum's director Lisa Phillips.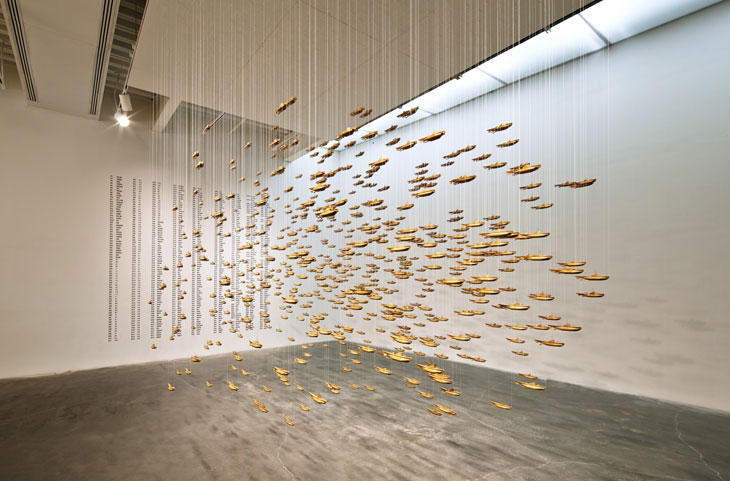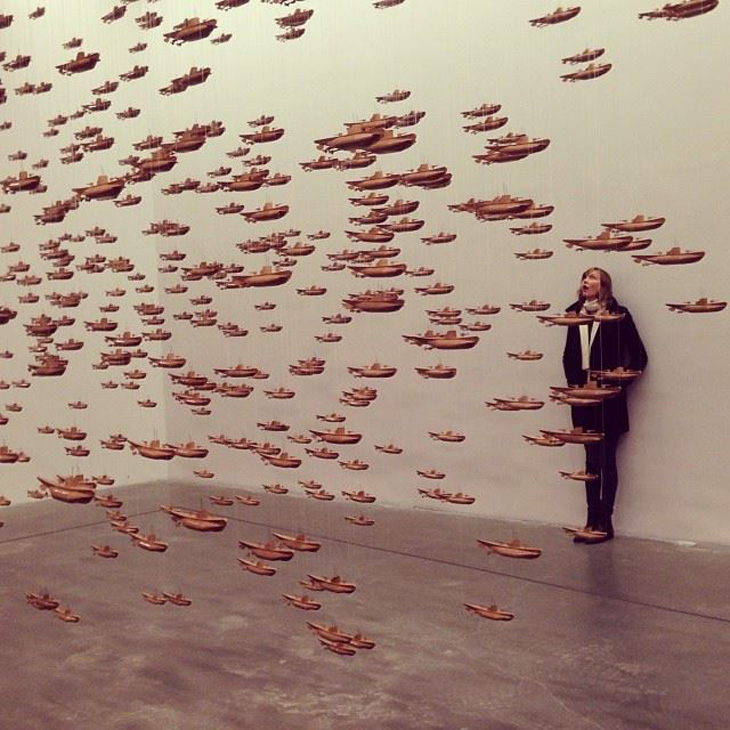 Supermodel Karlie Kloss visiting the exhibition (obviously in ave), installation All The Submarines, first time created in 1987.
L.A.P.D. Uniforms from 1993.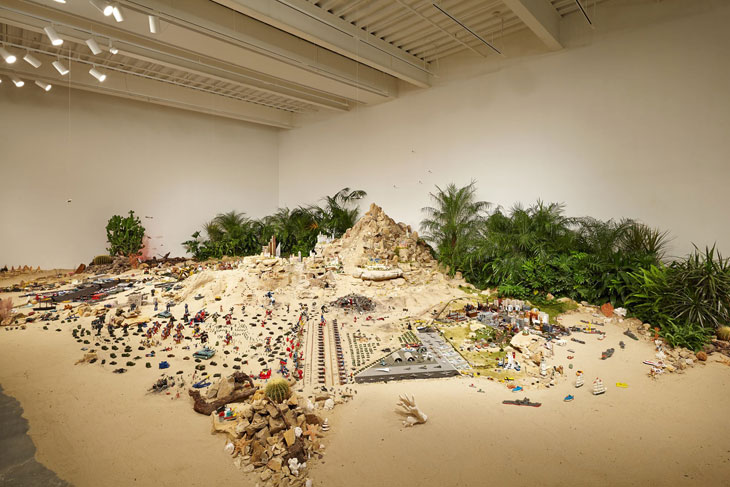 A Tale of Two Cities from 1981.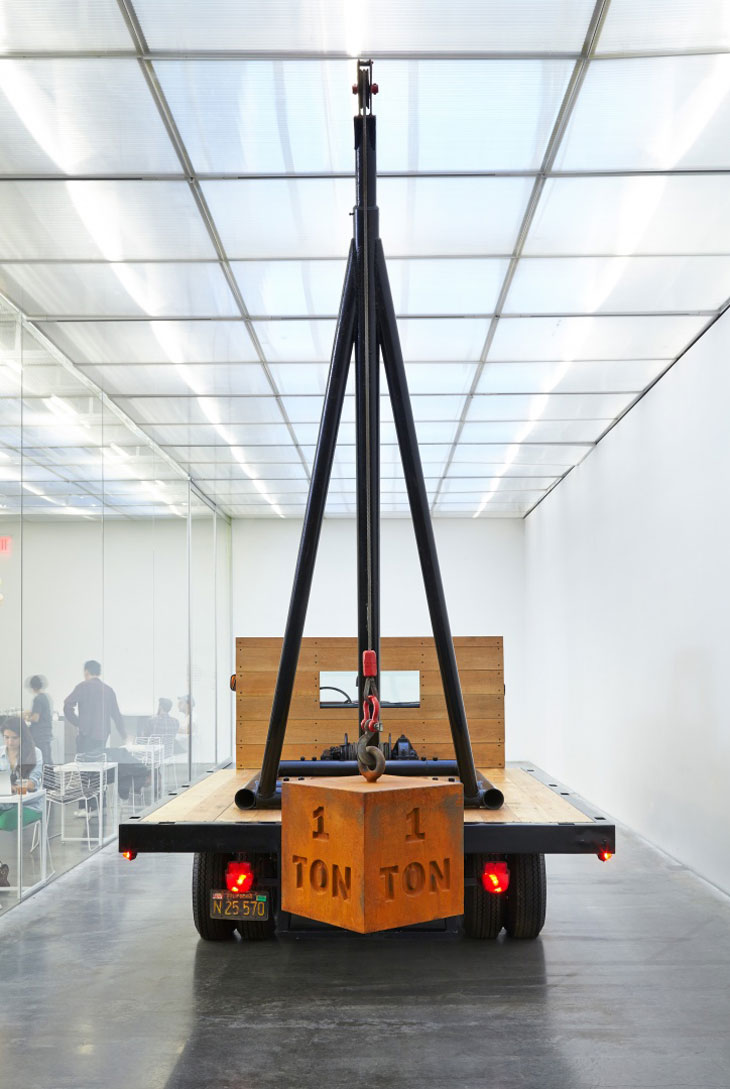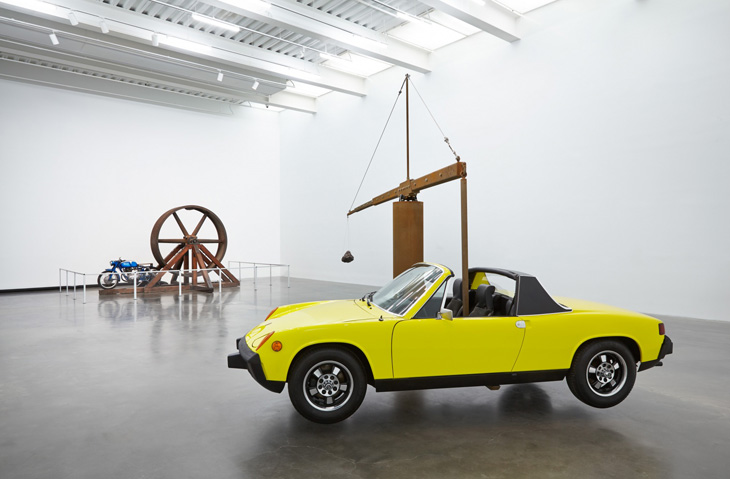 For more info log on to www.newmuseum.org. (more ART on Design Scene).