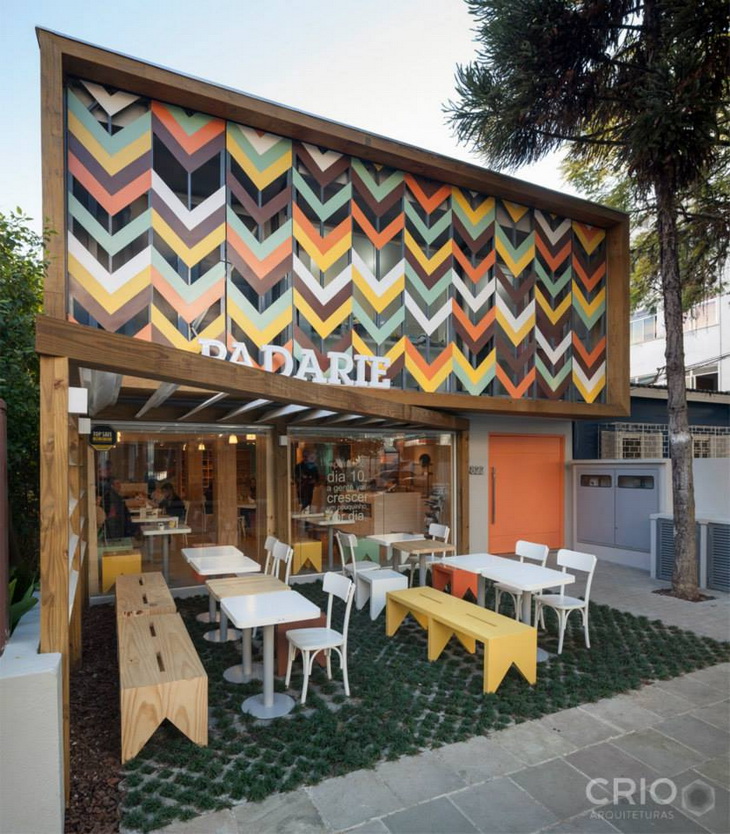 Padarie in Porto Alegre comes as a contemporary yet cozy design of the talented creatives at CRIO Arquiteturas.
Established in a two stories building, this project started with three main guidelines: order, zoning and intelligent flows. The ground floor houses the costumer's area and some support facilities: the tearoom, the store, the cashier, the counter, the restrooms, a small backyard, the storage room, a small kitchen and the locker rooms and bathrooms for the staff. At the top floor we find the administration office, another storage room, the bakery, the patisserie and the cold chamber. The original staircase was relocated to make circulation more efficient and dynamic. The service areas are all connected. The counter and the display for the breads were designed to make good use of the room below the stairs. The tables, chairs and benches at the costumer's area were all painted in different bright colors, bringing a sense of lightness to the room. – from CRIO Arquiteturas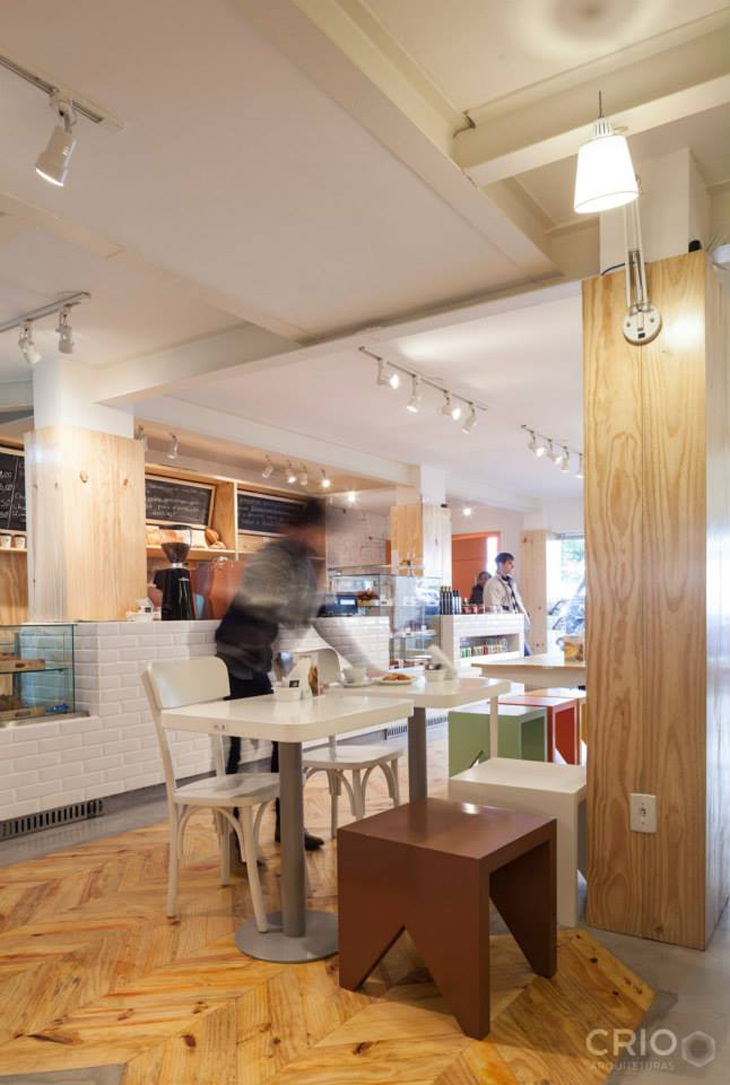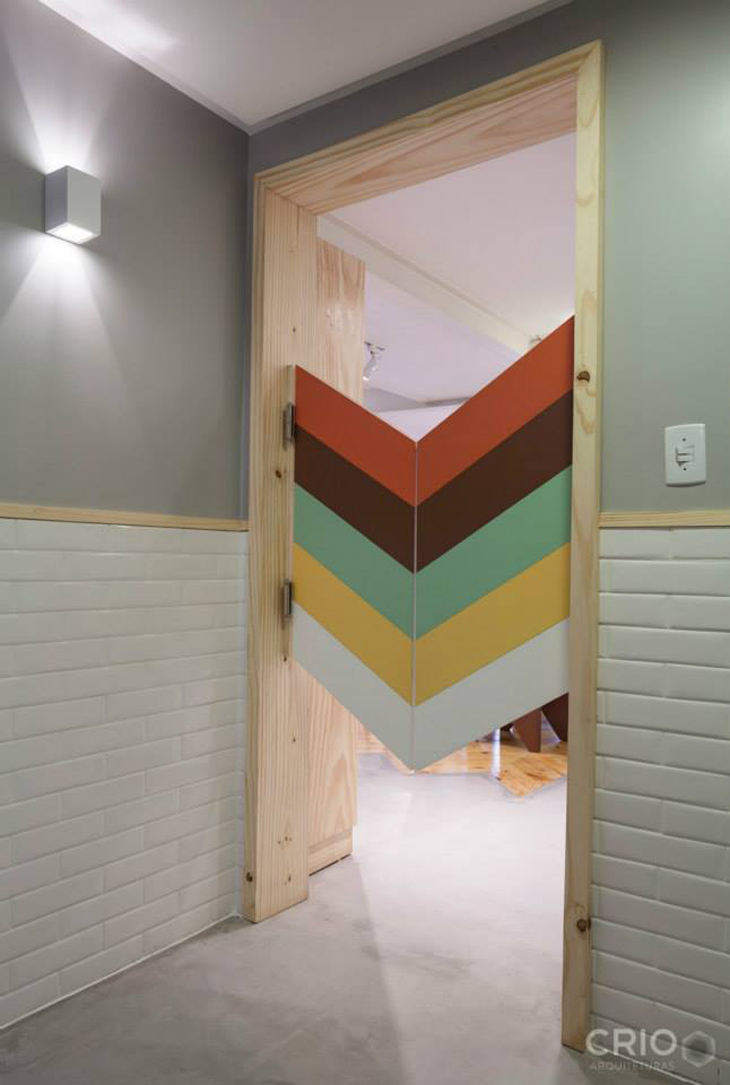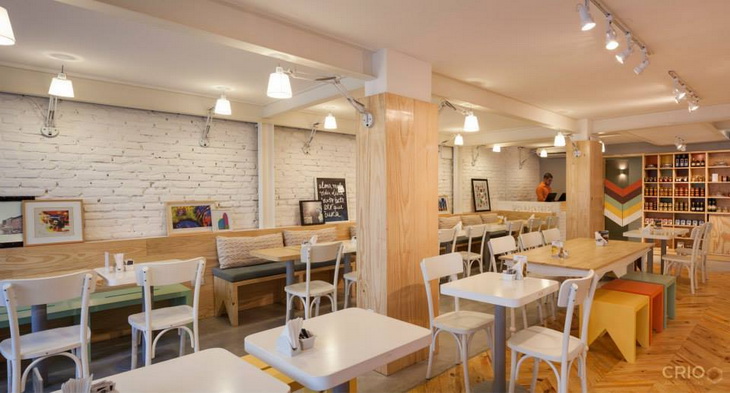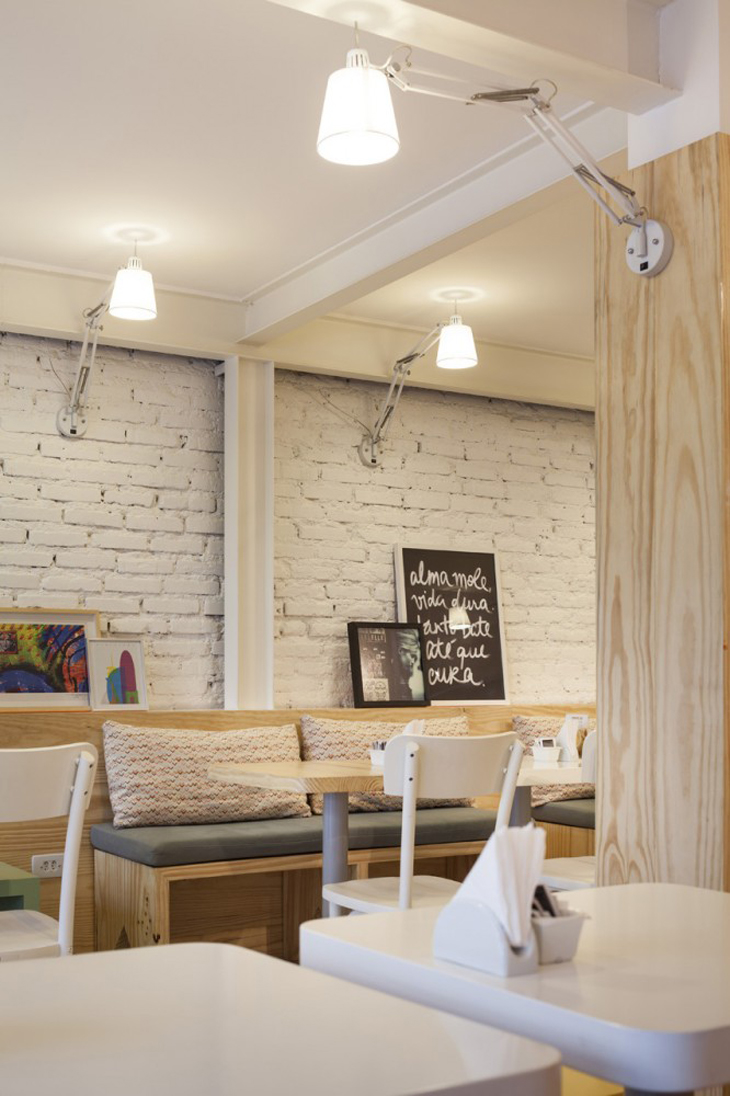 For more of the design log on to our architecture page ARCHISCENE.net.