A beautifully designed Giorgio Armani boutique has opened its doors in Saint Petersburg yesterday, the opening was marked with a special cocktail party hosted by Roberta Armani. The latest Giorgio Armani address spans over 260 square meters, offering both men's and women's collection by the design conscious label.
To mark the opening house of Armani has also displayed a special edition of the Eccentrico Exhibition, celebrating the designer's collection with pieces going back to 1985. If you are in St Petersburg you have till December 8th to see the exhibition, it's open on work days from 11AM to 9PM.
Located at the prestigious Nevsky 152 Mall, the new Giorgio Armani boutique covers over 260 square metres on two floors. The boutique is entirely dedicated to the signature women's and men's apparel and accessories prêt-à-porter collections. The overarching theme here is that of an intimate personal space, where the defining material is brushed silk. The walls feature moulded panels covered with special fabric, and a contrasting backlit onyx. The floor, finished with beige shiny stone, creates a refined ambience. The Armani Casa large carpets are in greige linen. A shiny marmorino plaster ceiling provides a dramatic yet intimate effect. Invisible recessed lights, transformed into spotlights, trace the contours or aim directly at the garments and objects on display. – from Armani
The design of the boutique blends craftsmanship and modernity to complement Giorgio Armani's collections.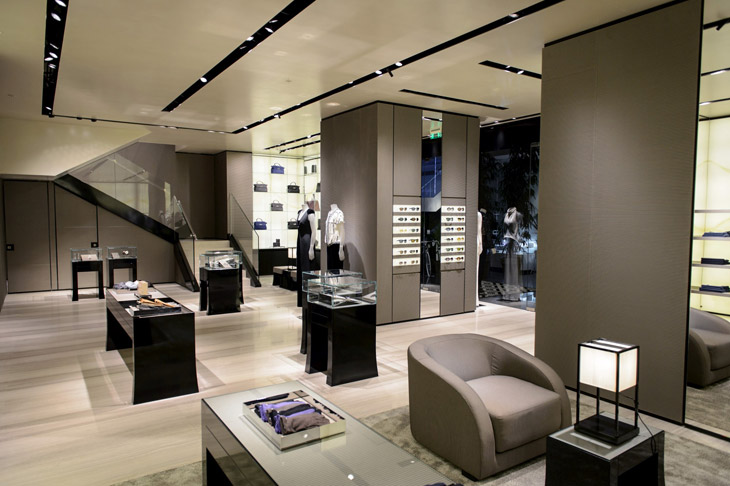 For more log on to ARMANI.com