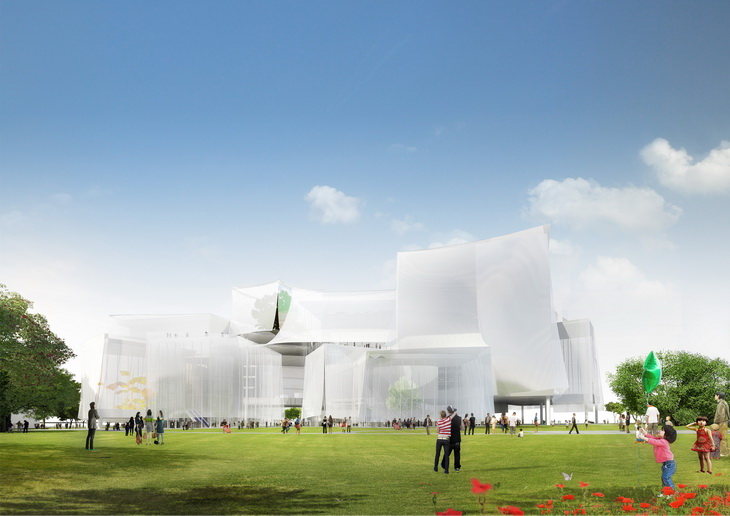 The Pritzker Prize awarded team of SANAA studio adds up to their portfolio a winning proposal for the Taichung City Cultural Center.
We imagine the Taichung City Cultural Center as an extension of the park and the city. While the programmatic and cultural needs extend into the building from the city, the landscape continues into the building as air, light, garden, and terraces. While some visitors are reading next to a garden courtyard, other visitors may be enjoying an exhibit with the park in the background. Also at the same time, there are opportunities for workshops to extend on to the terrace so the activities are always close to nature. – from SANAA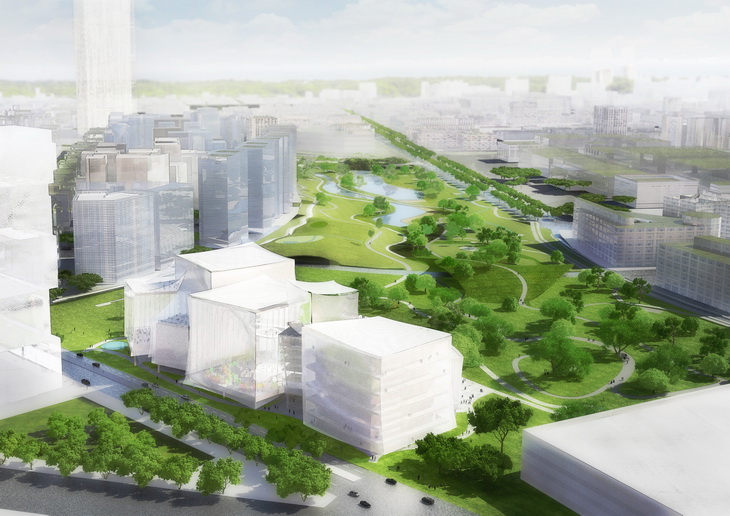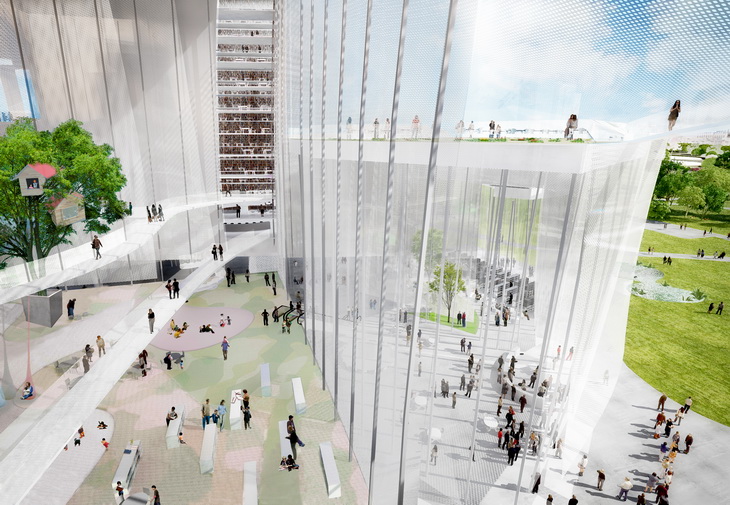 For more of the project log on to our archiscene.net.