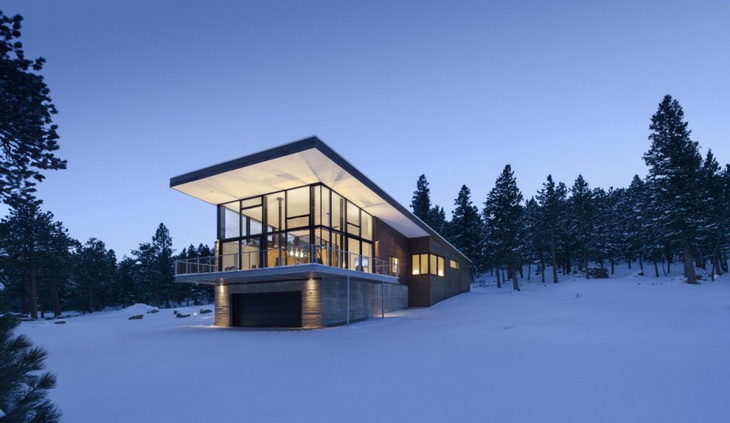 Talented creatives at Arch11 studio shaped a mountain retreat house for a location in the Rocky Mountains of Colorado.
This Rocky Mountain retreat takes its simple form as a modern response to simple mining structures of the area. The single roof plane efficiently manages the snowfall at 9000' above sea level while serving as a platform for the 10kw photovoltaic system that, along with an electric boiler, an air to air heat exchanger, and LED lighting, allows this house to operate at net zero energy use each year. An open-plan, glass-enclosed great room gives the sense of living in the out of doors while each private space offers carefully-framed views of specific parts of the alpine setting. All construction assemblies and materials are designed to meet the strictest fire-resistant codes. – from Arch11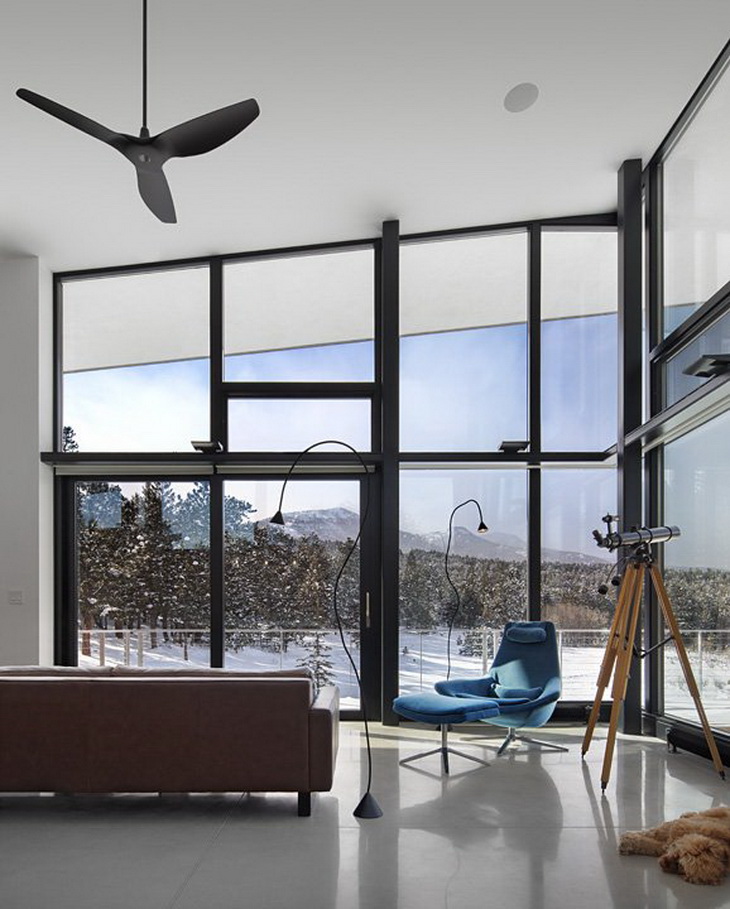 For more visit our architecture page.