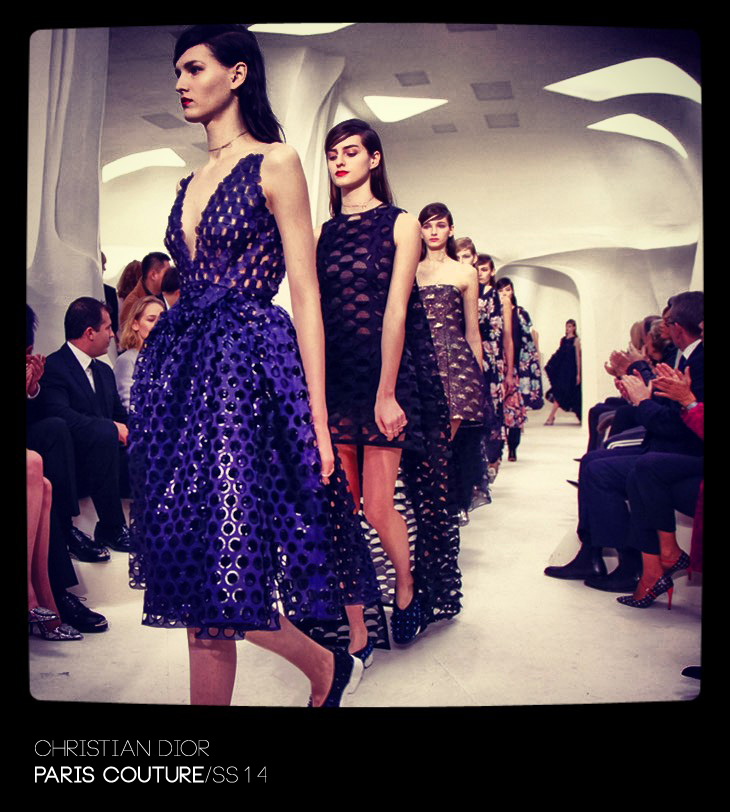 The deceptive lightness of Raf Simons' Dior Spring/Summer 2014 couture collection only further affirmed the designer's desire to move couture forward into the 21st century. It's a perplexing thought – how would one modernize such an exclusive, laborious and expensive craft as haute couture? For Simons this spring, the key to achieving this was by injecting effortless movement and a casual elegance into an overall clean, pure aesthetic. The 3-D effect on the fabric, created with layered, cut out patterns throughout the garments, gave a respectable nod to the intricacy of haute couture clothing. Despite the elaborately crafted fabric, however, the clothes looked airy and uncomplicated, with a relaxed, sporty sensibility accentuated by beaded sneakers and a restrained colour palette of white, black, dove grey and pastels. The drama of Simons' show wasn't based on a lavish stage or heavily adorned, opulent dresses but on pushing couture into the realm of a modern fantasy.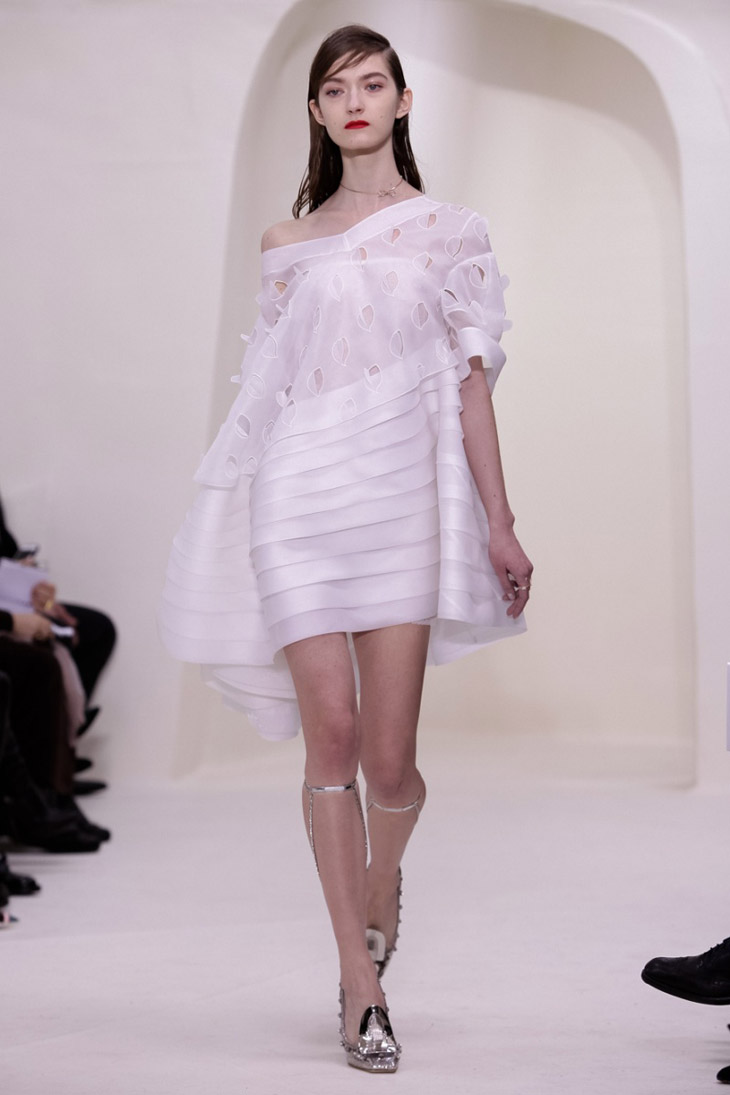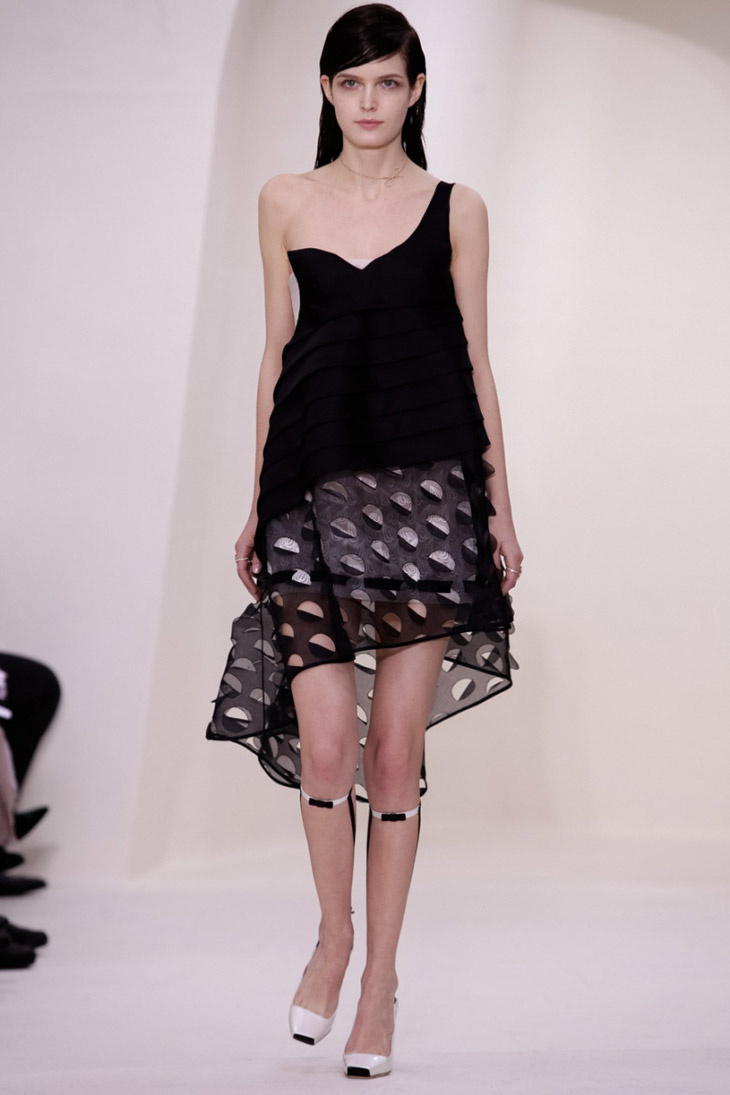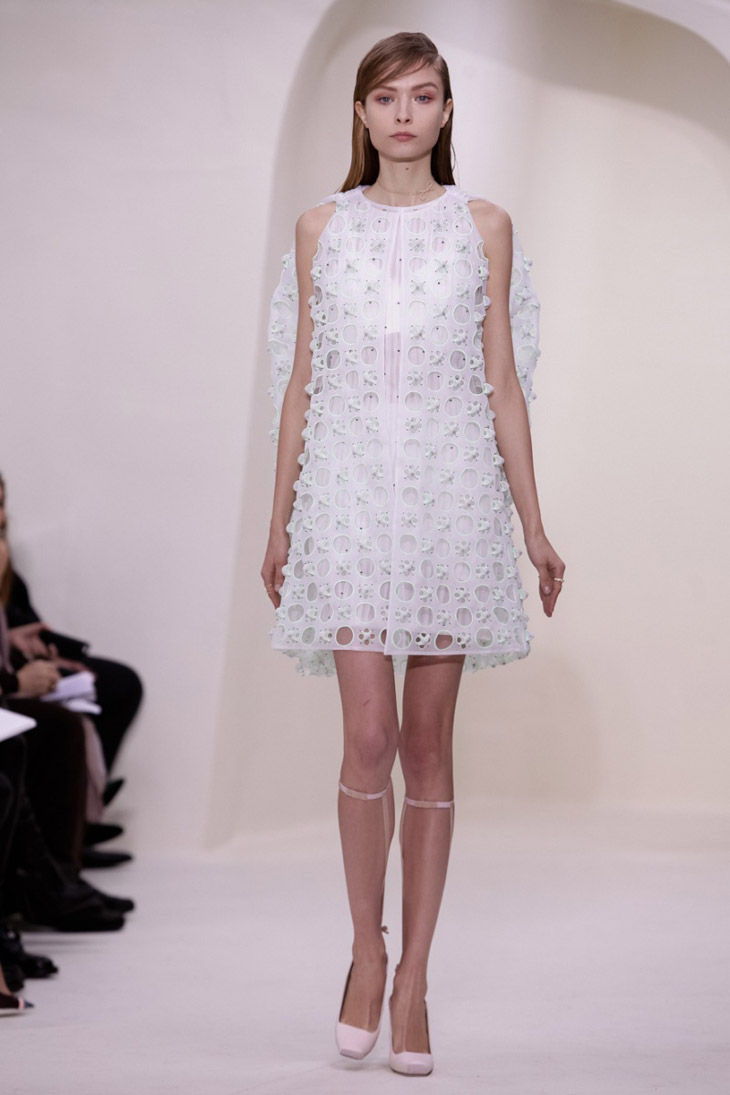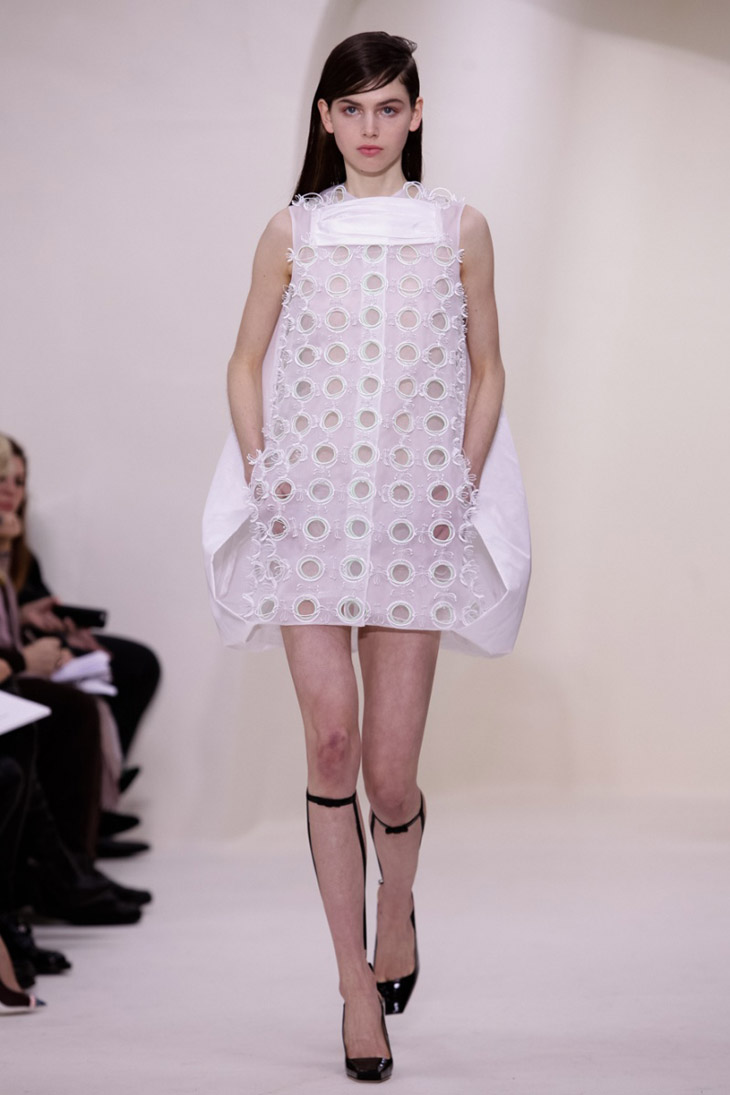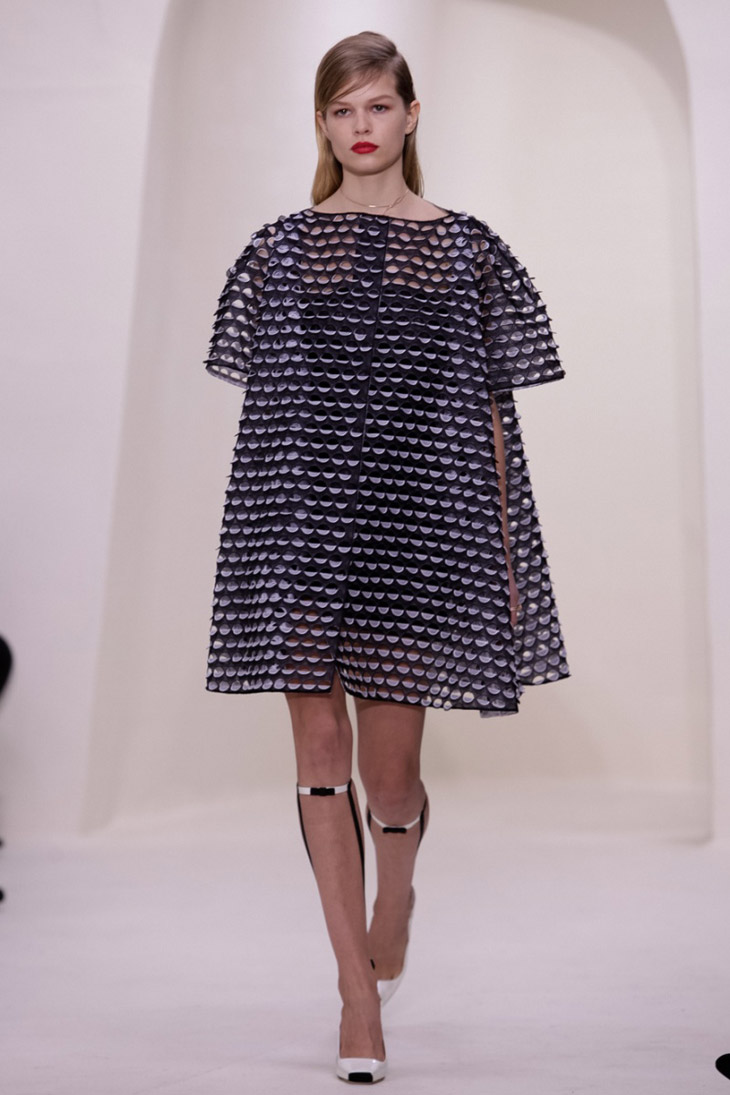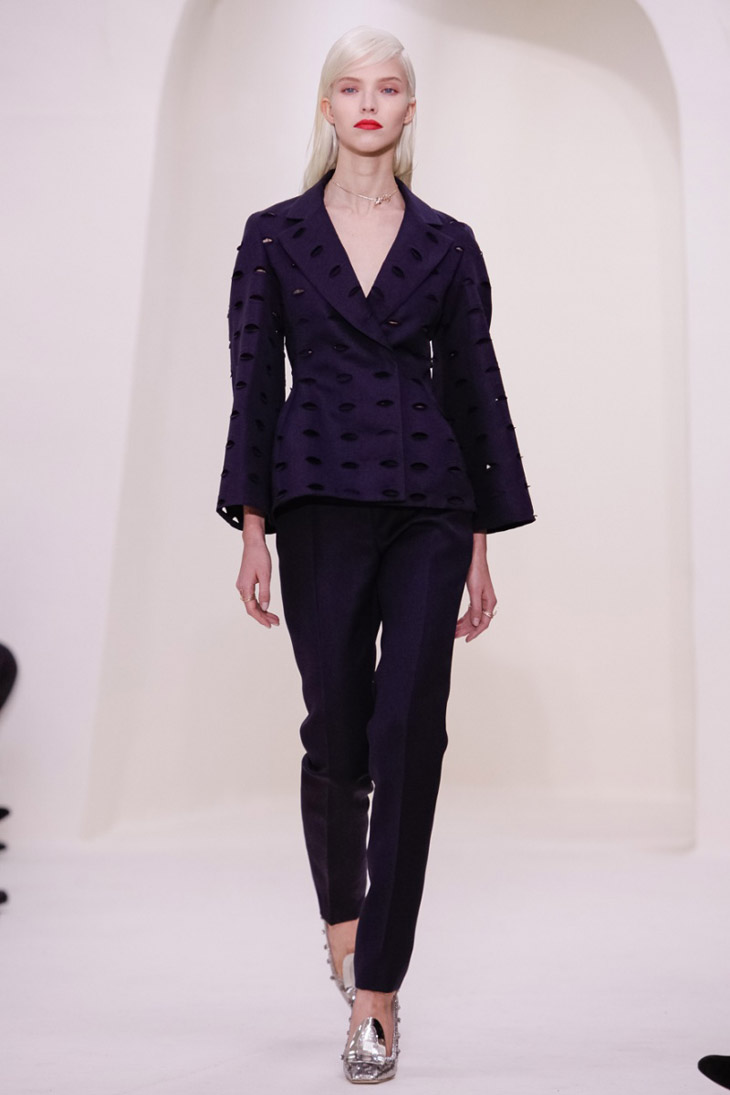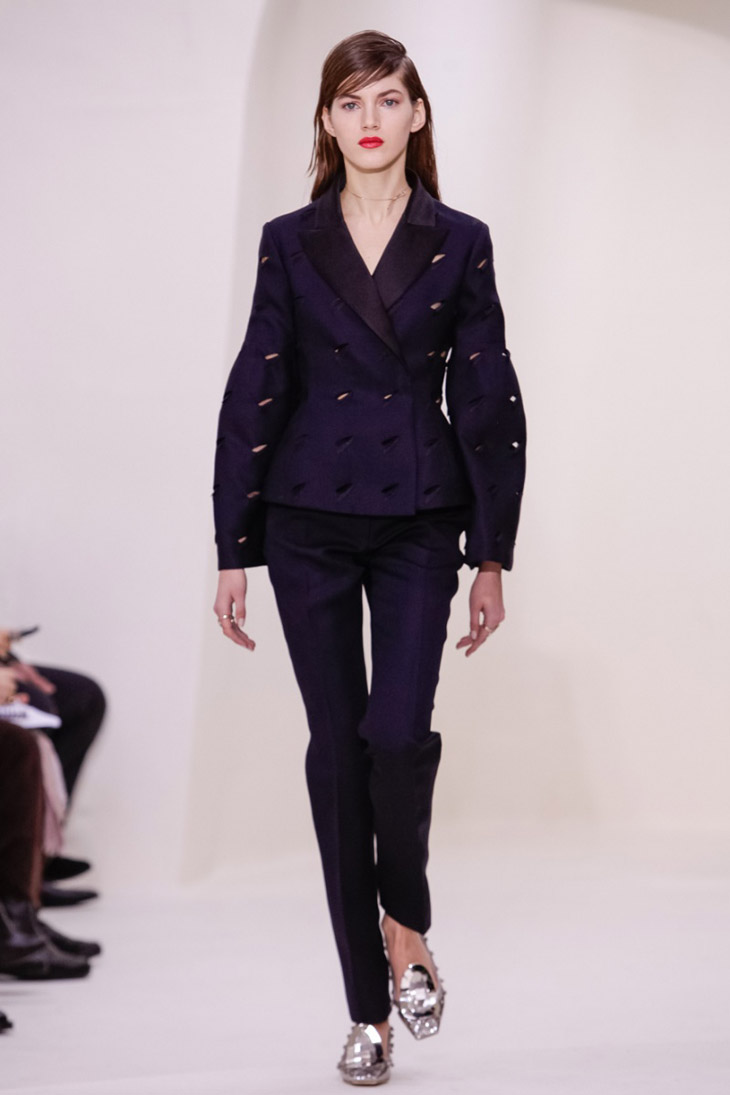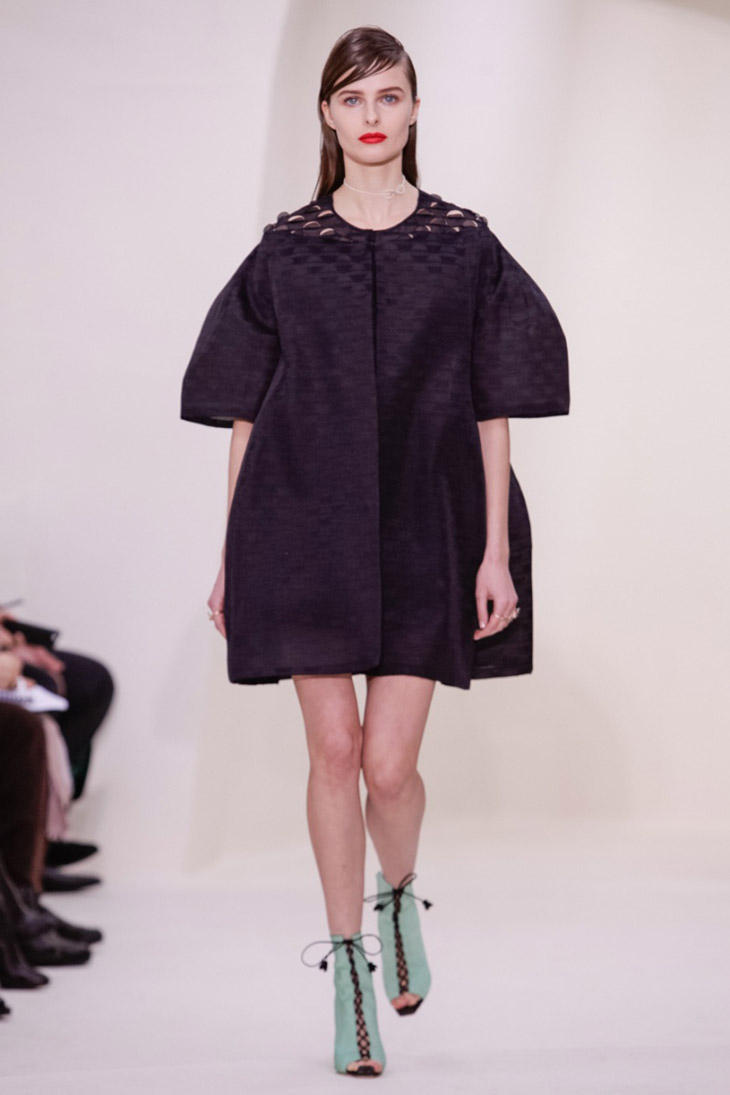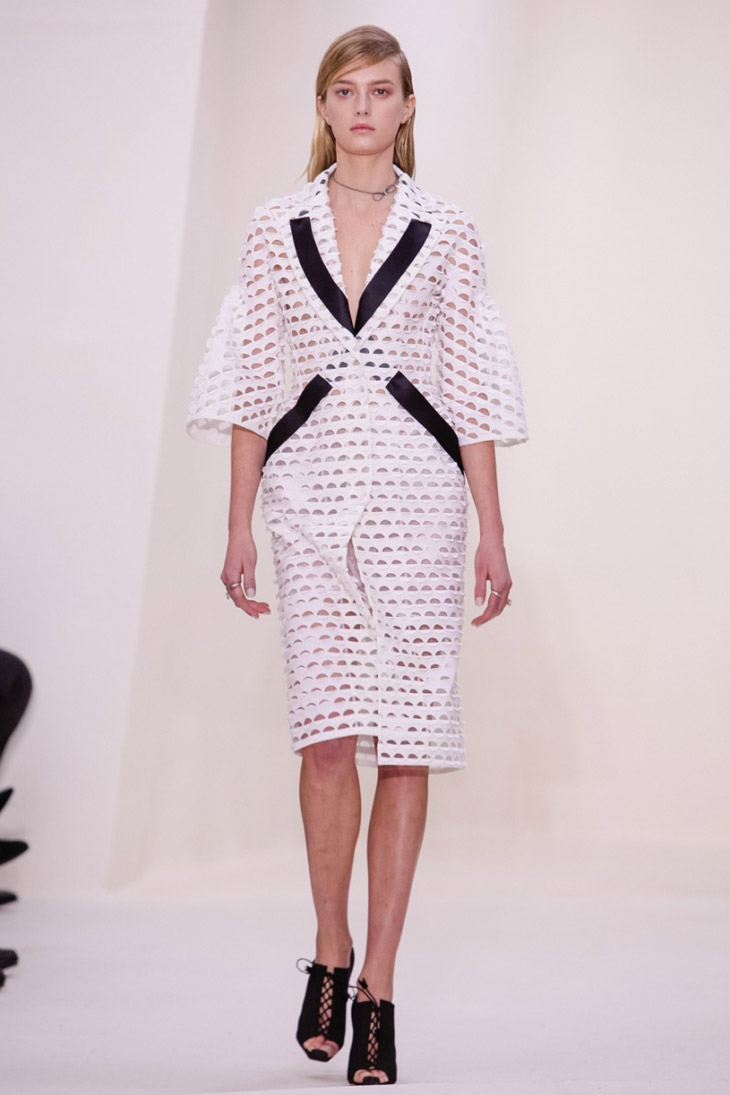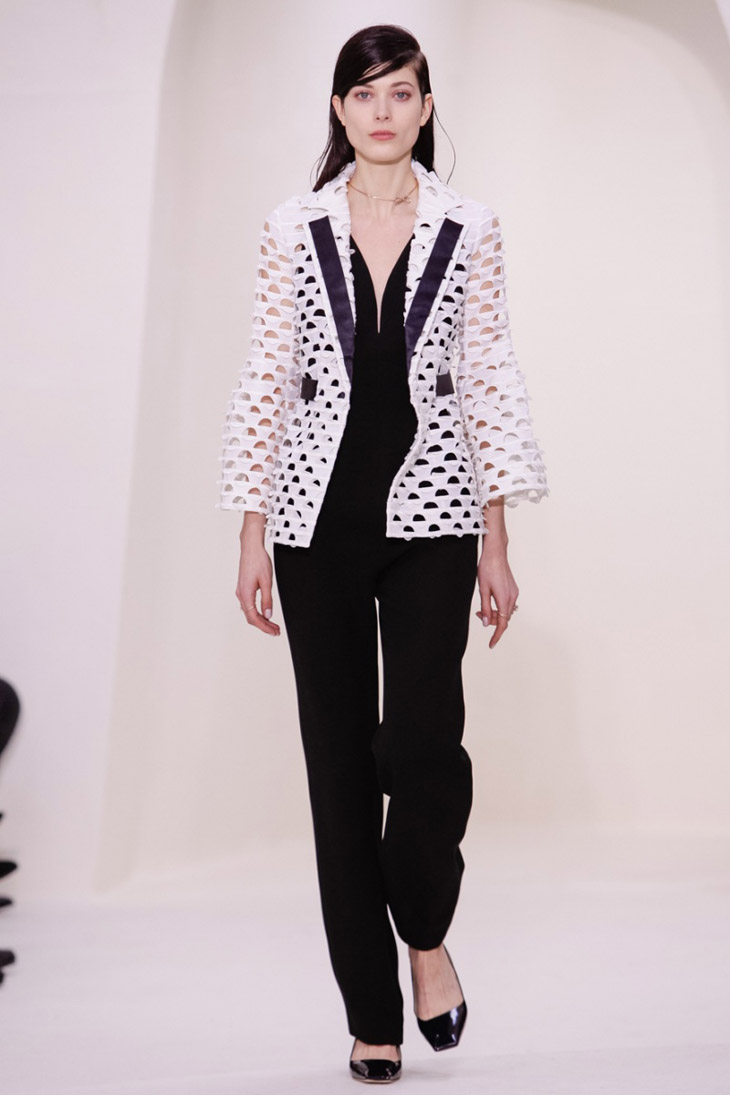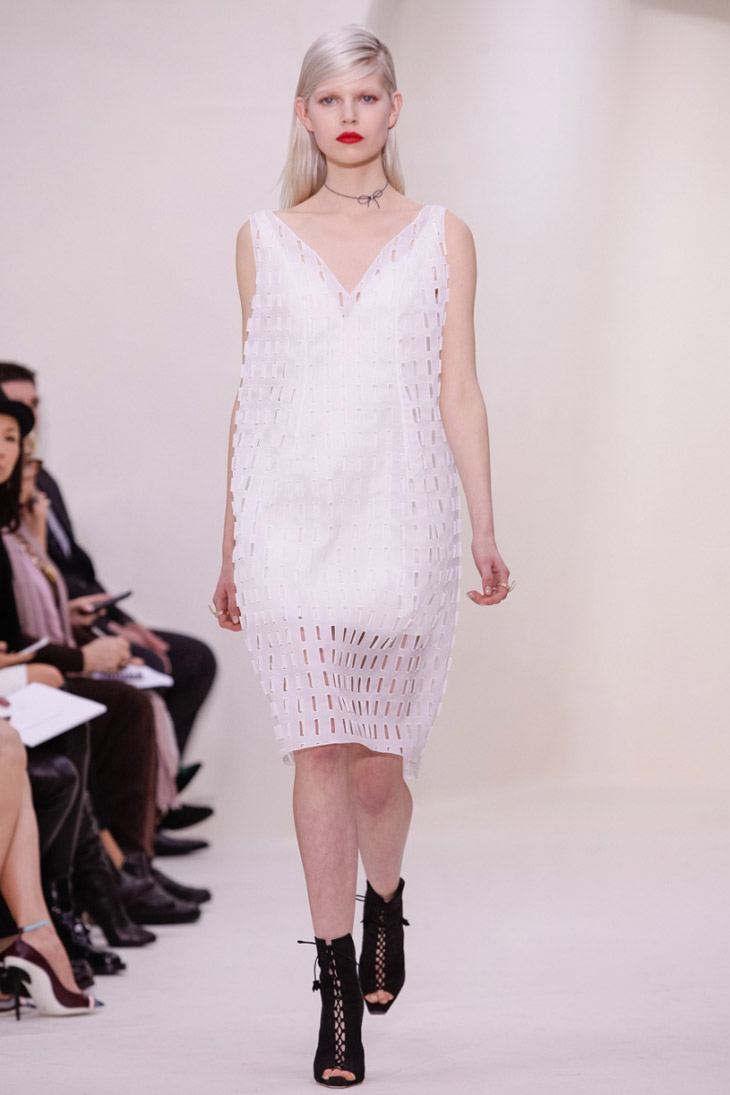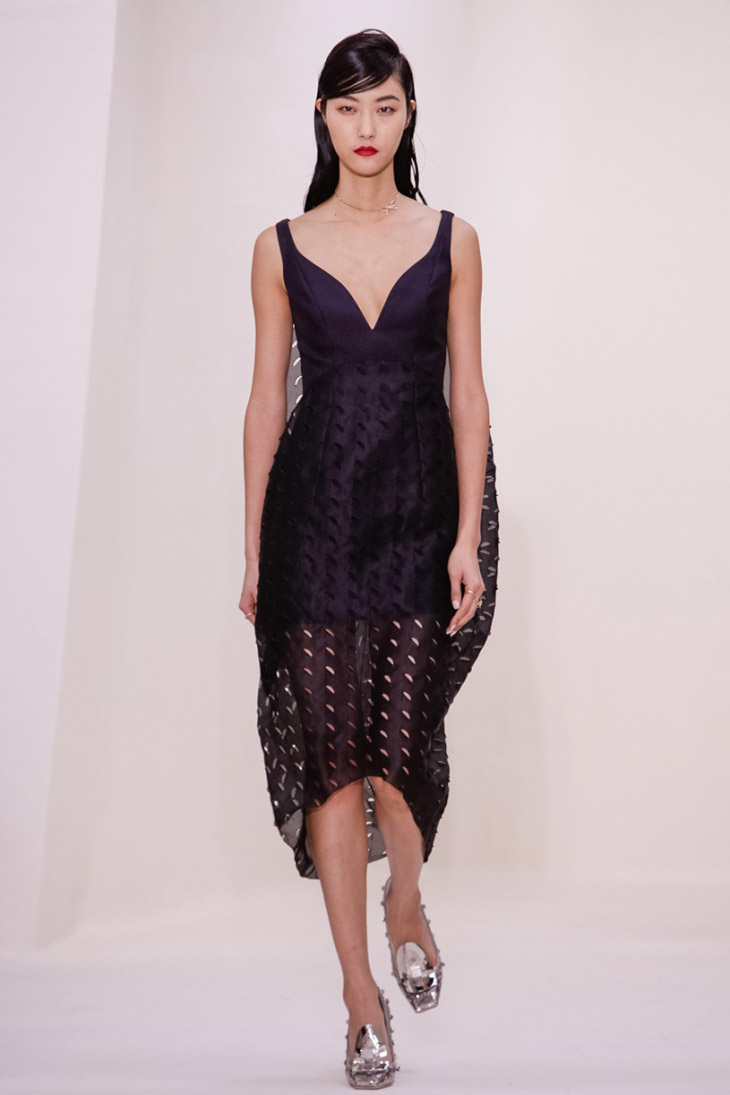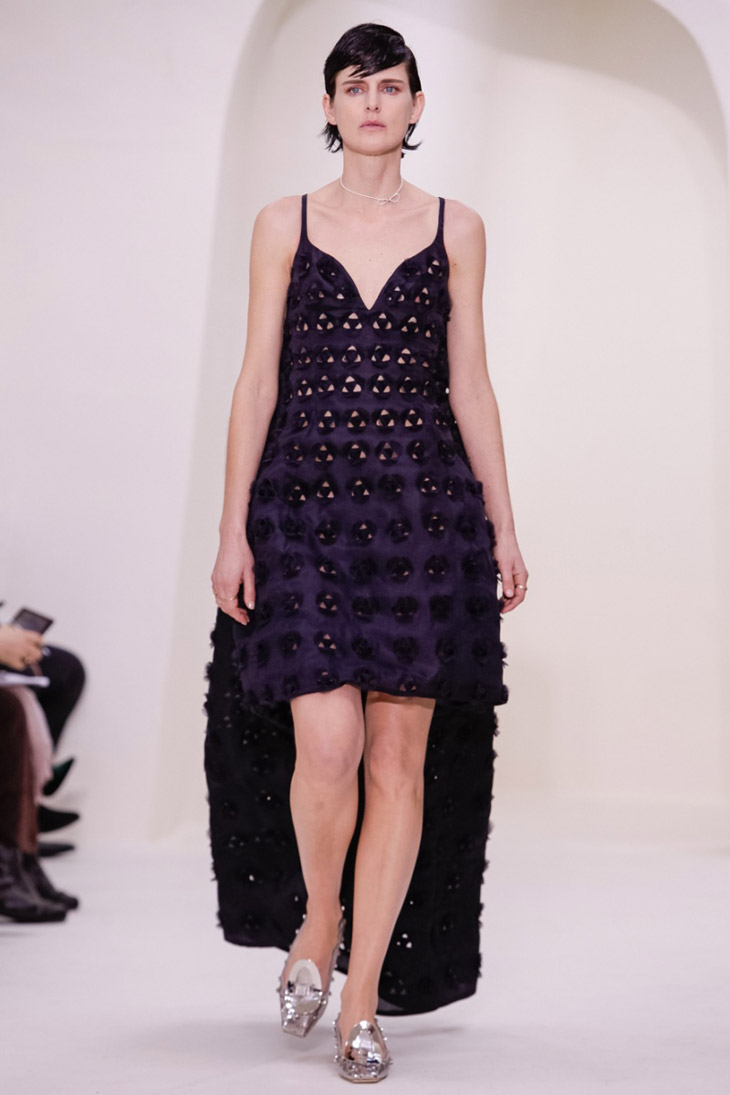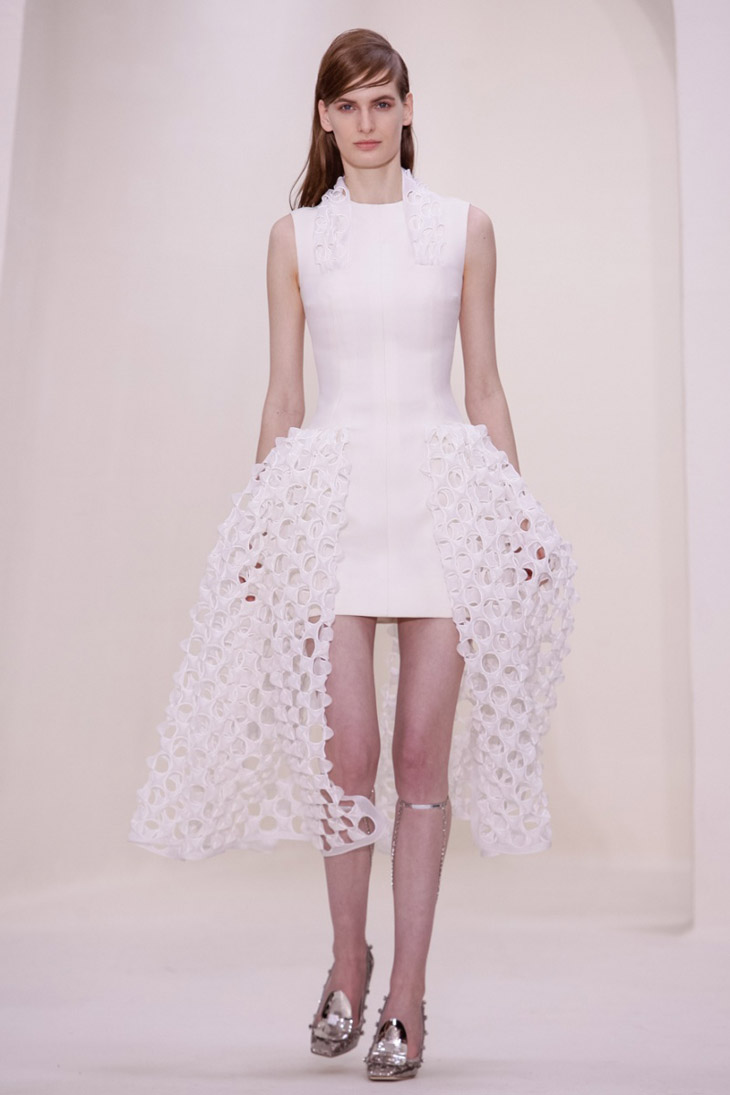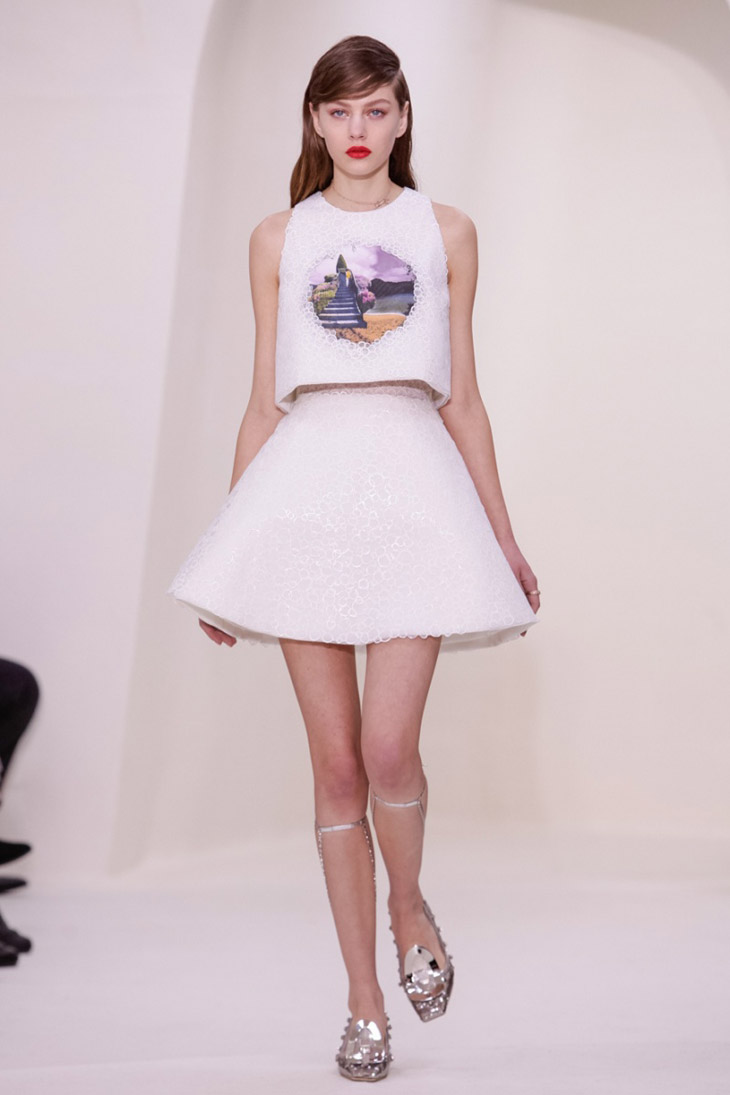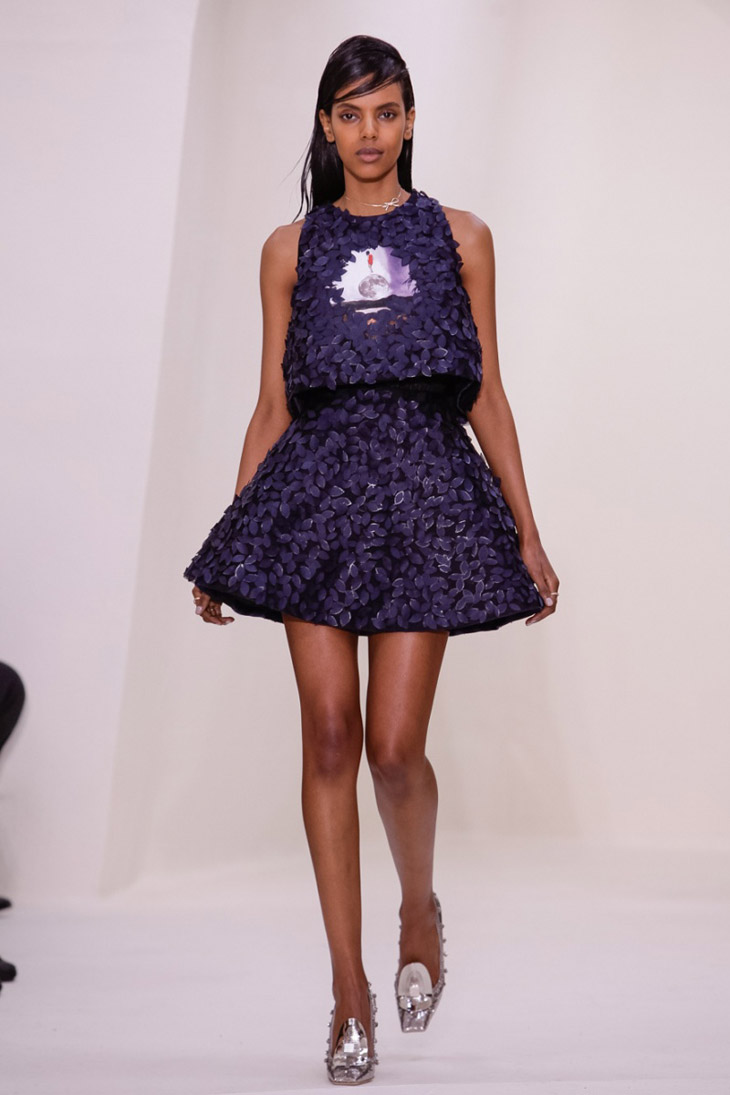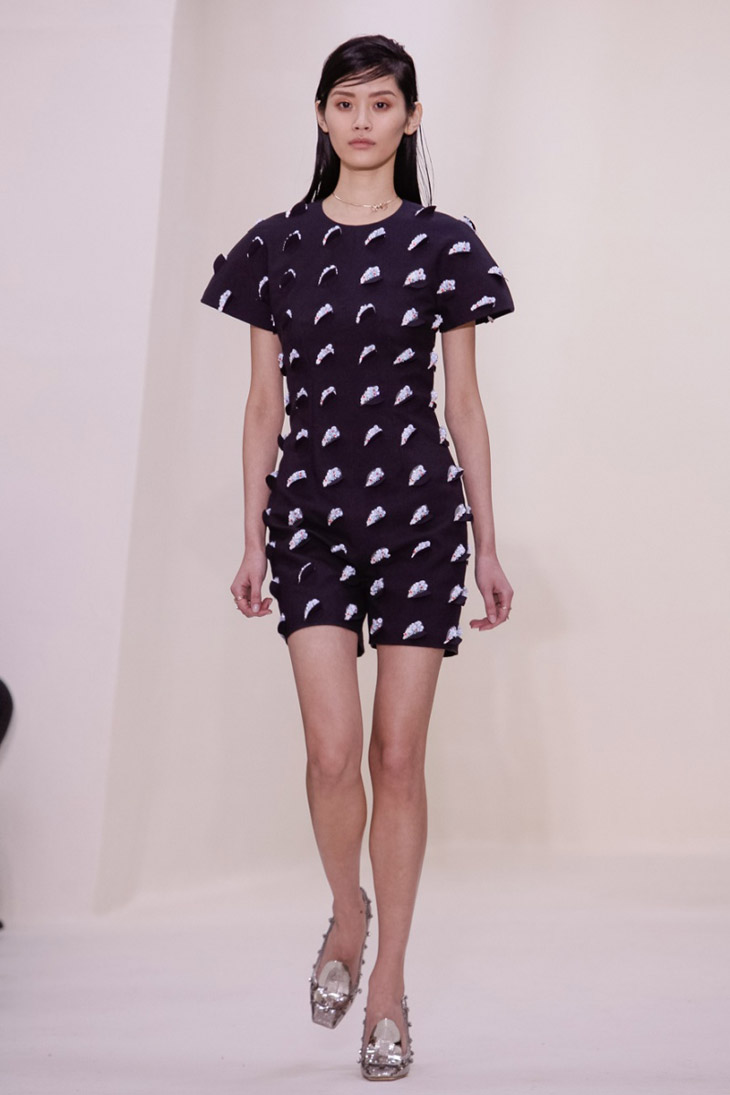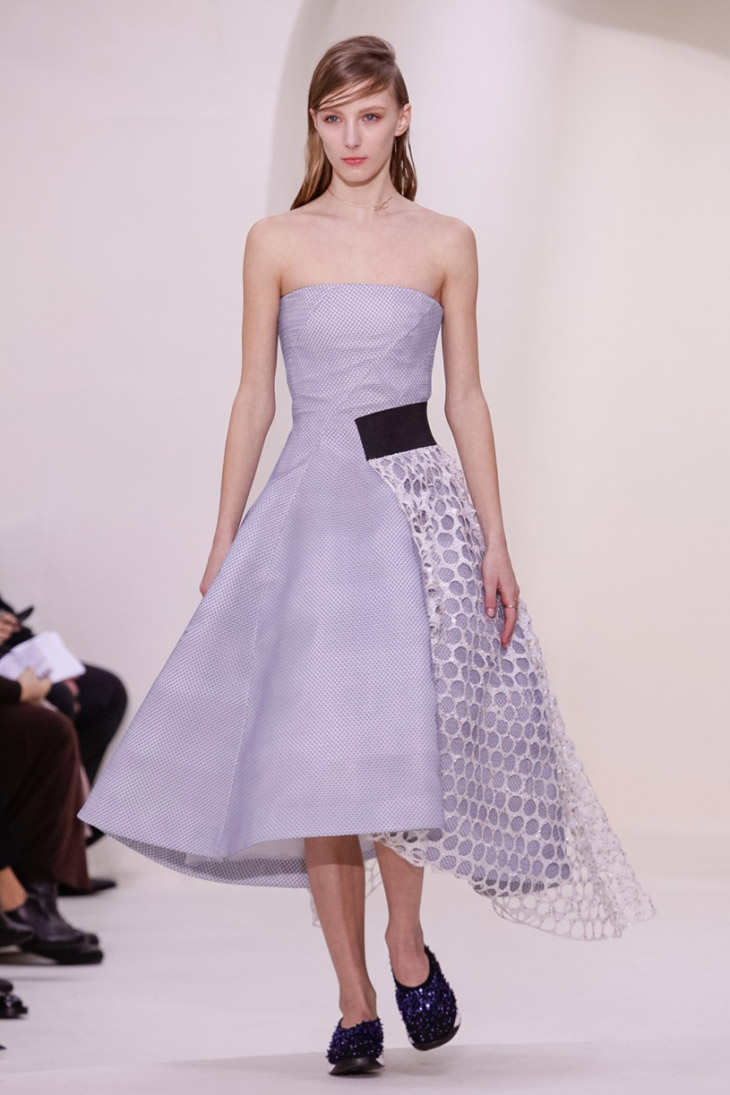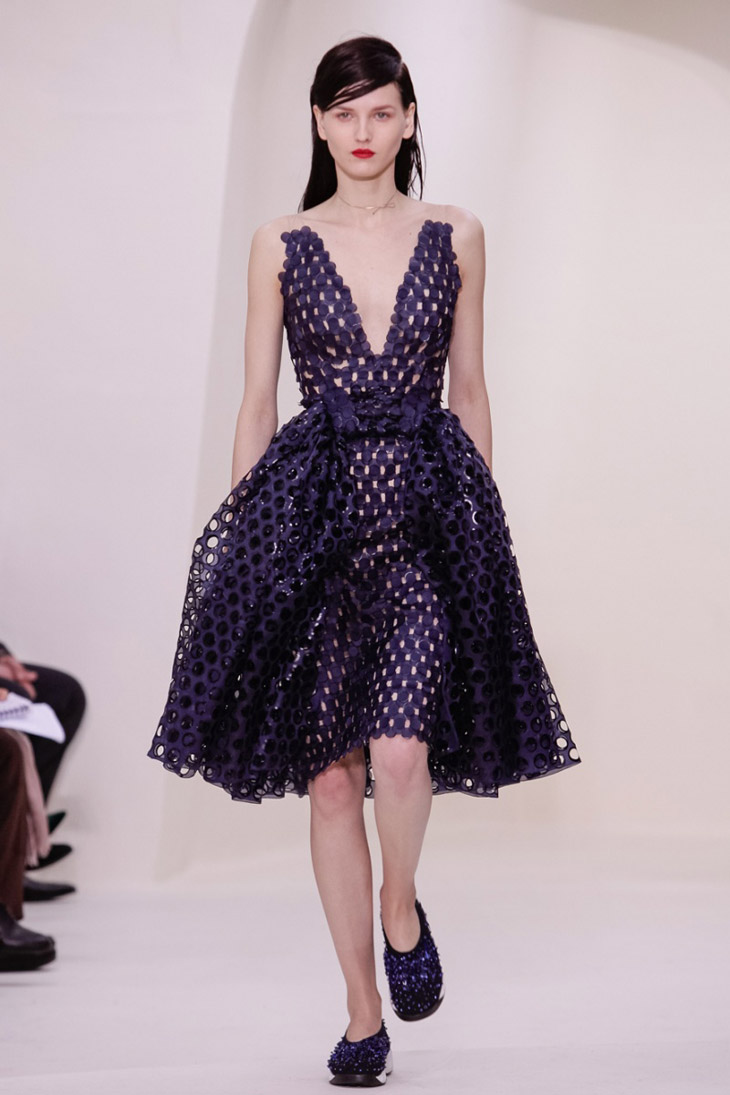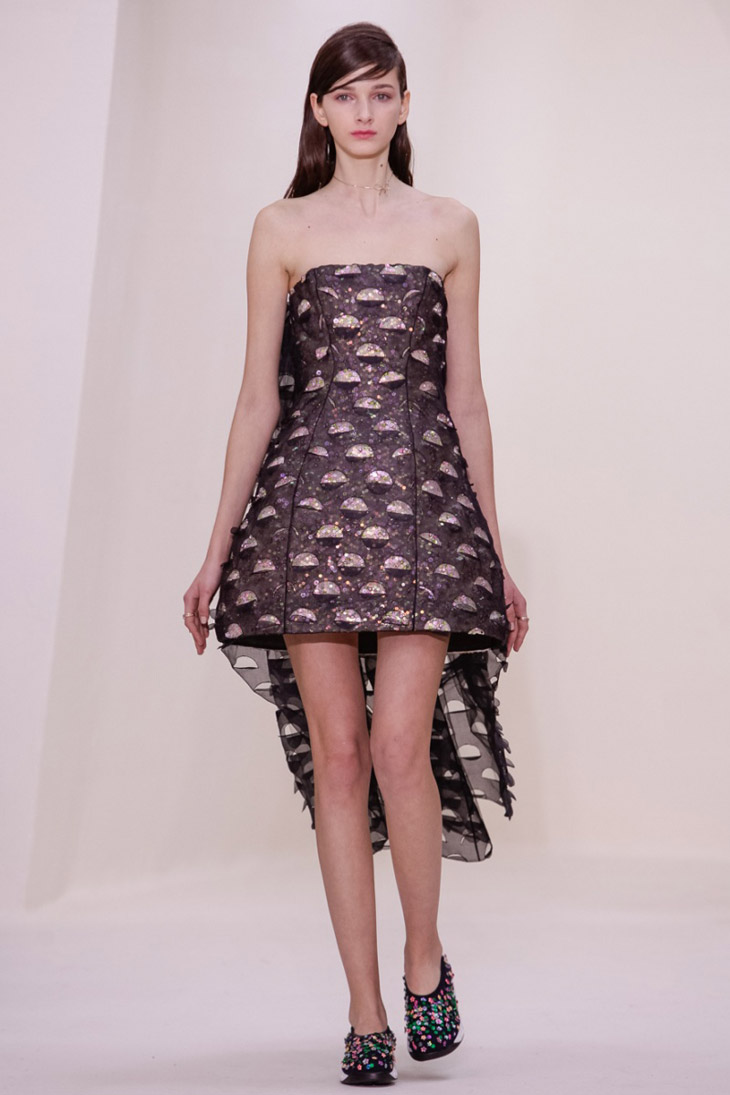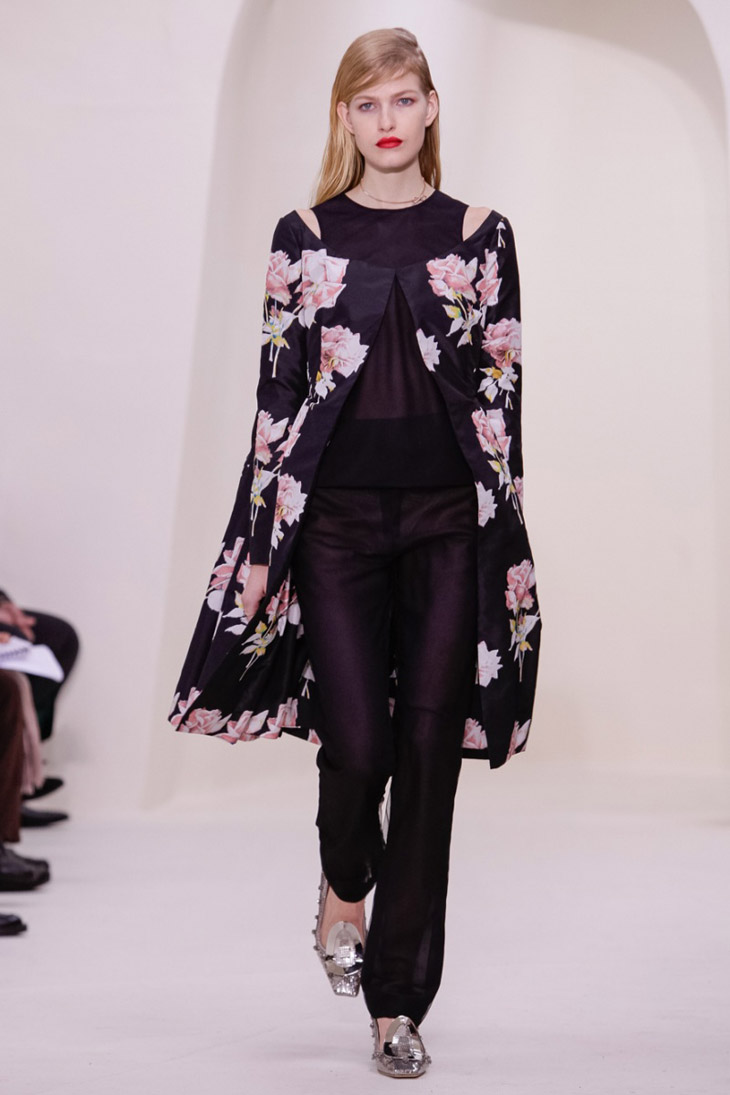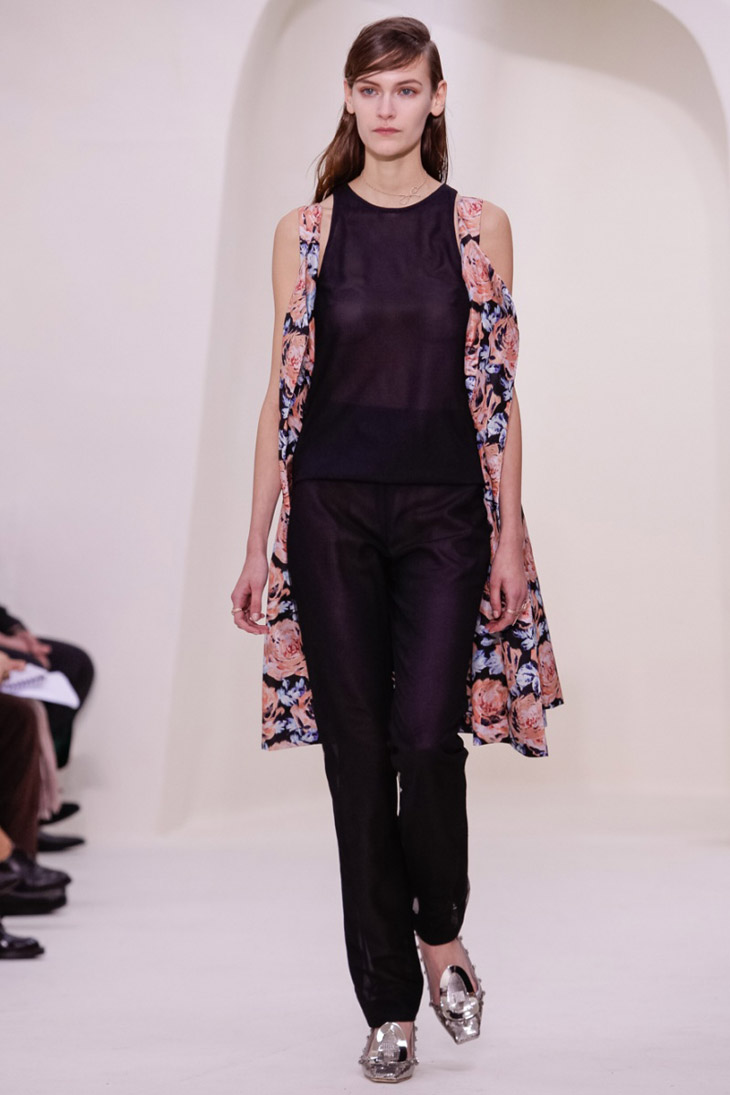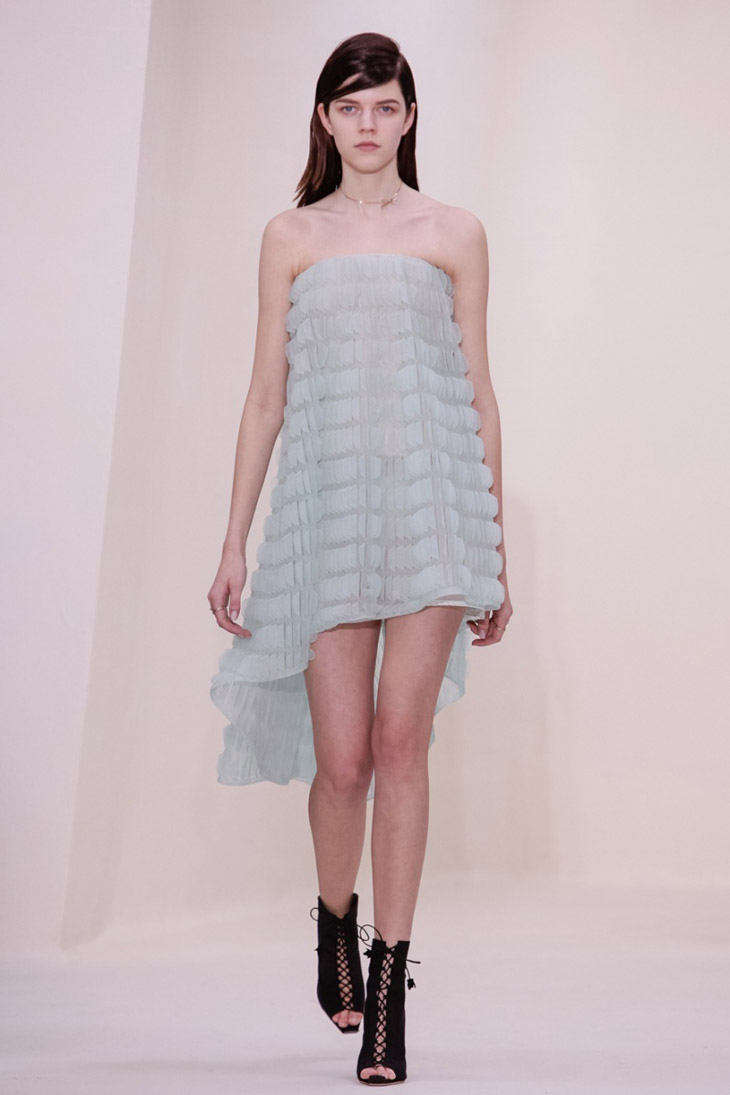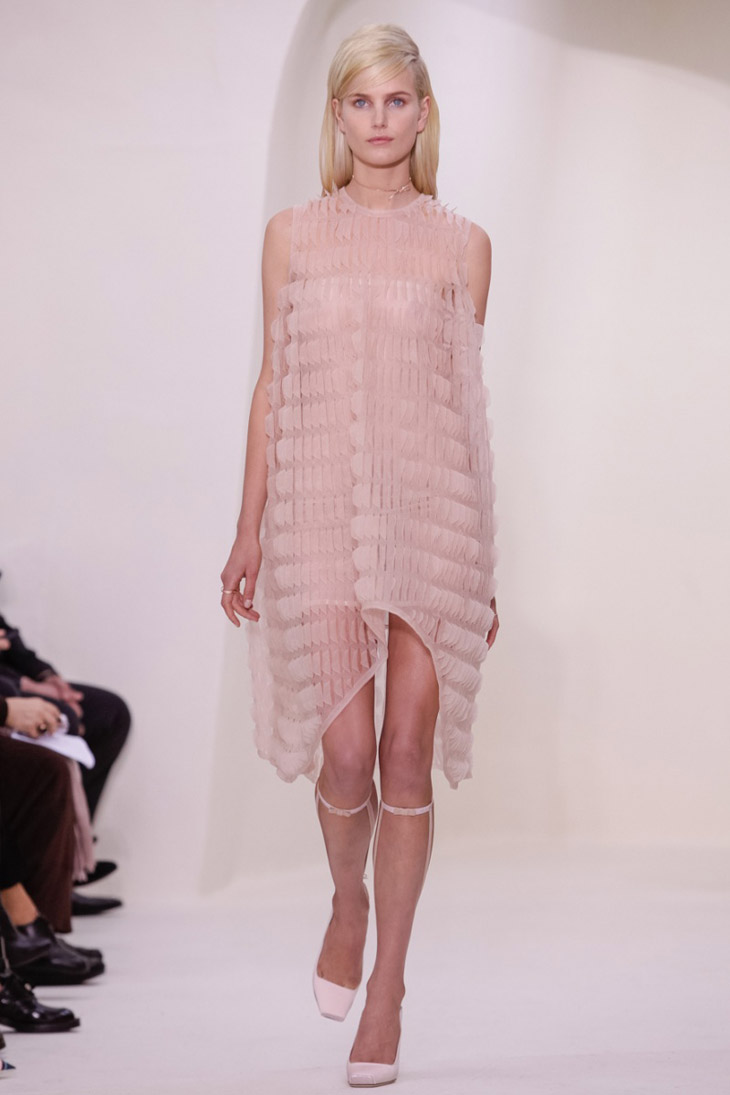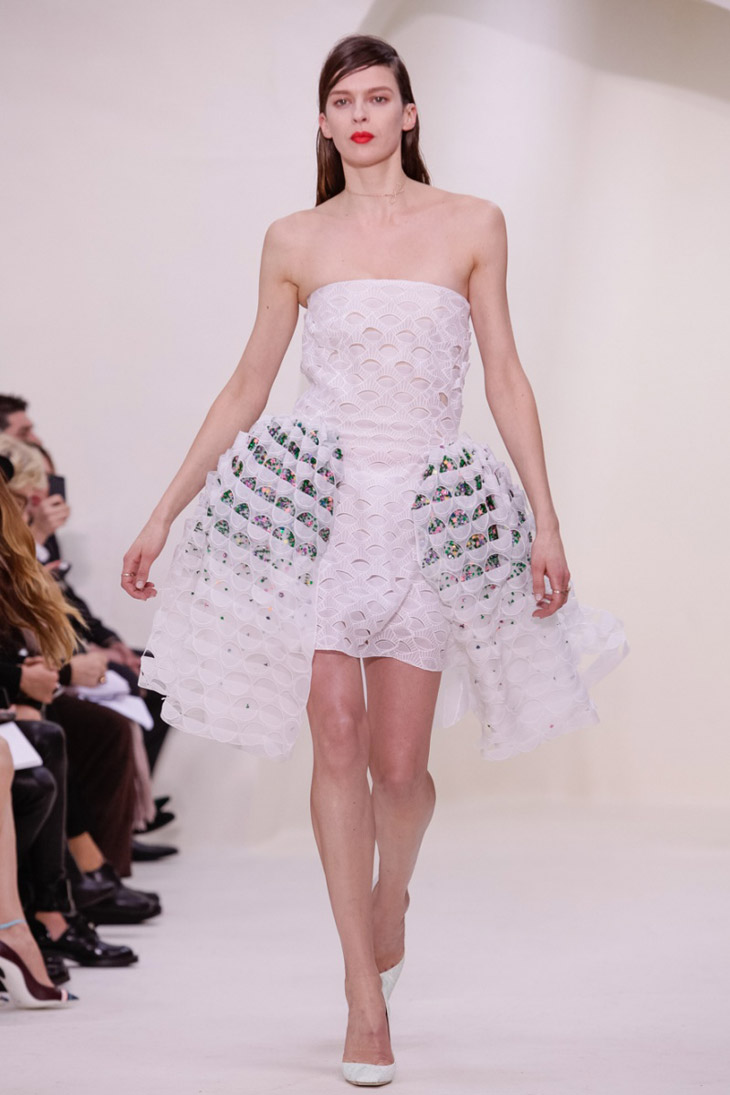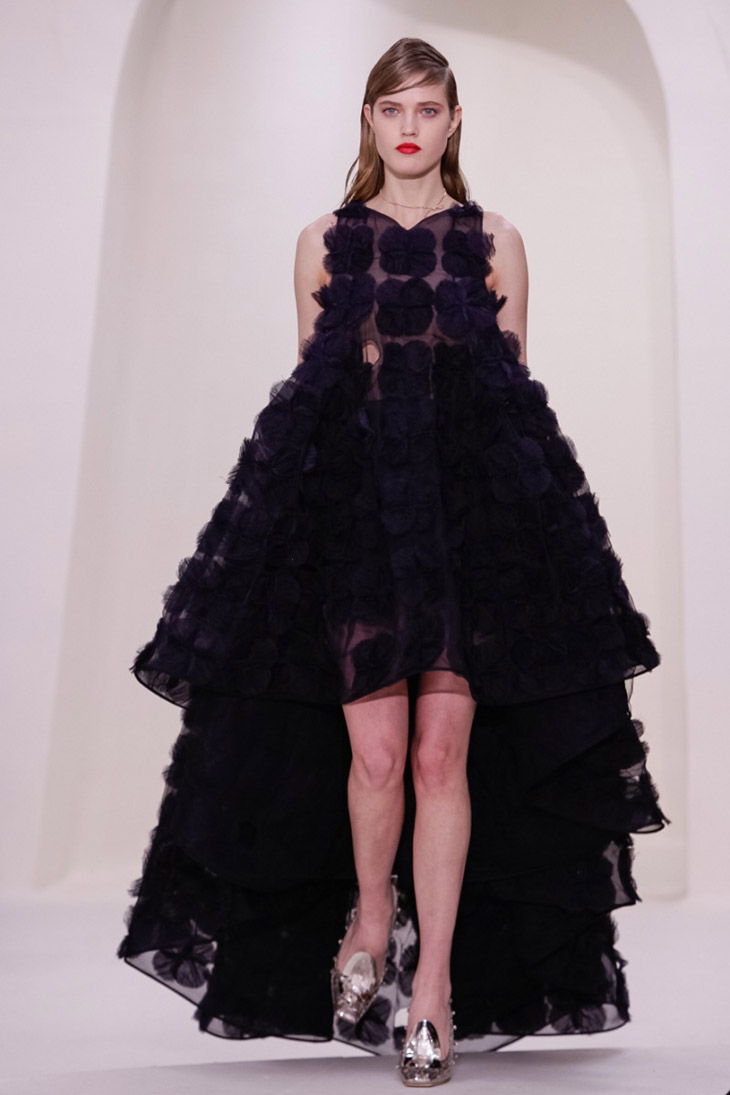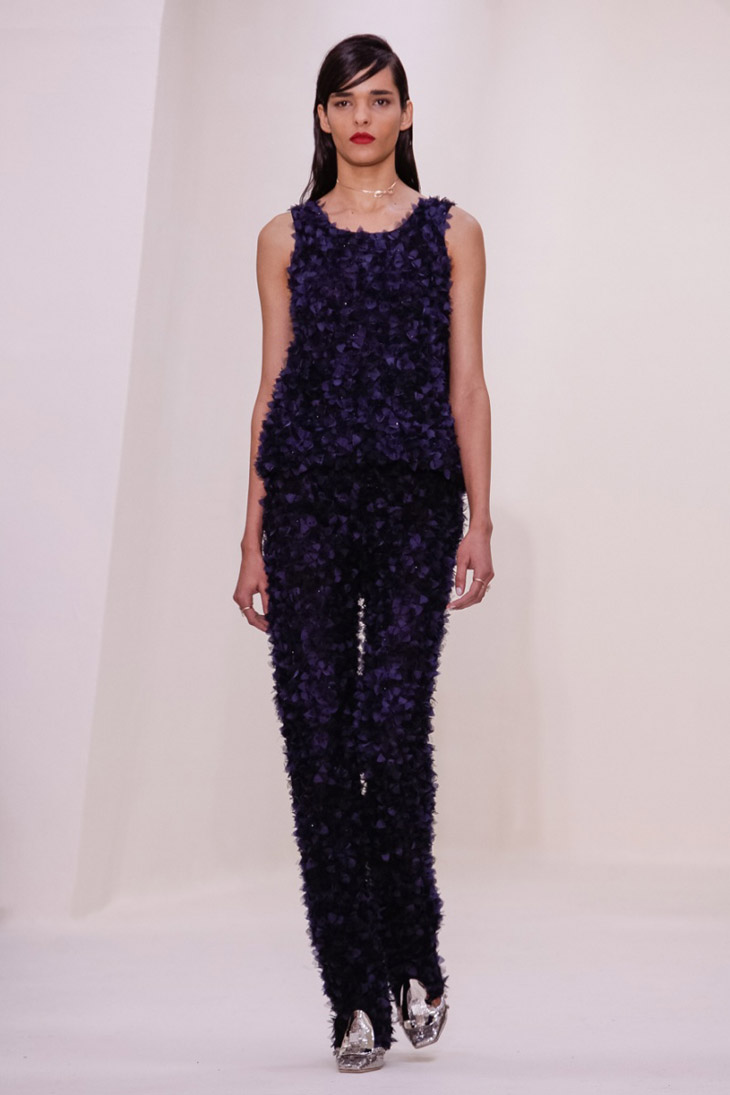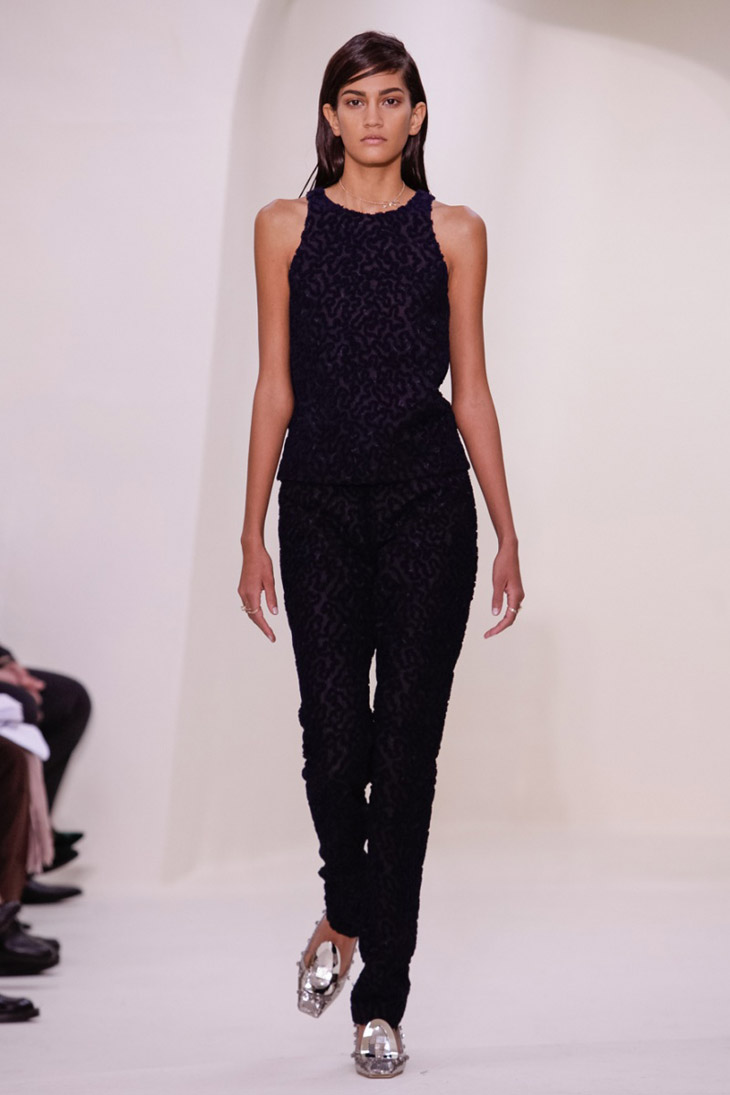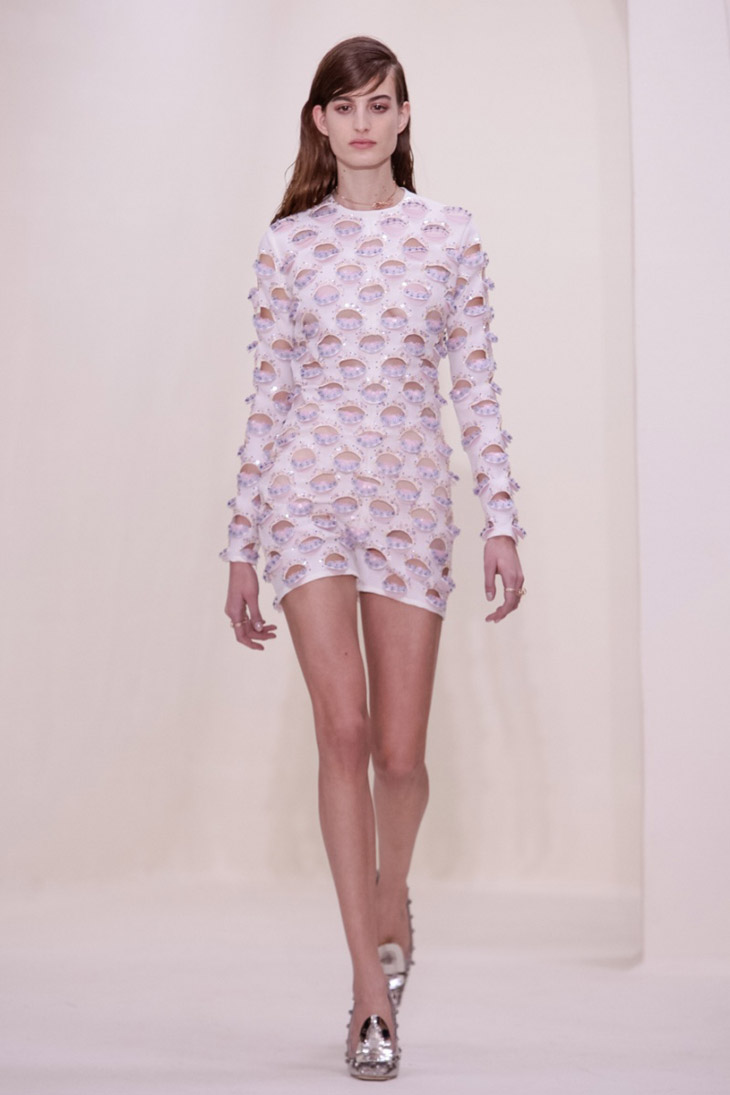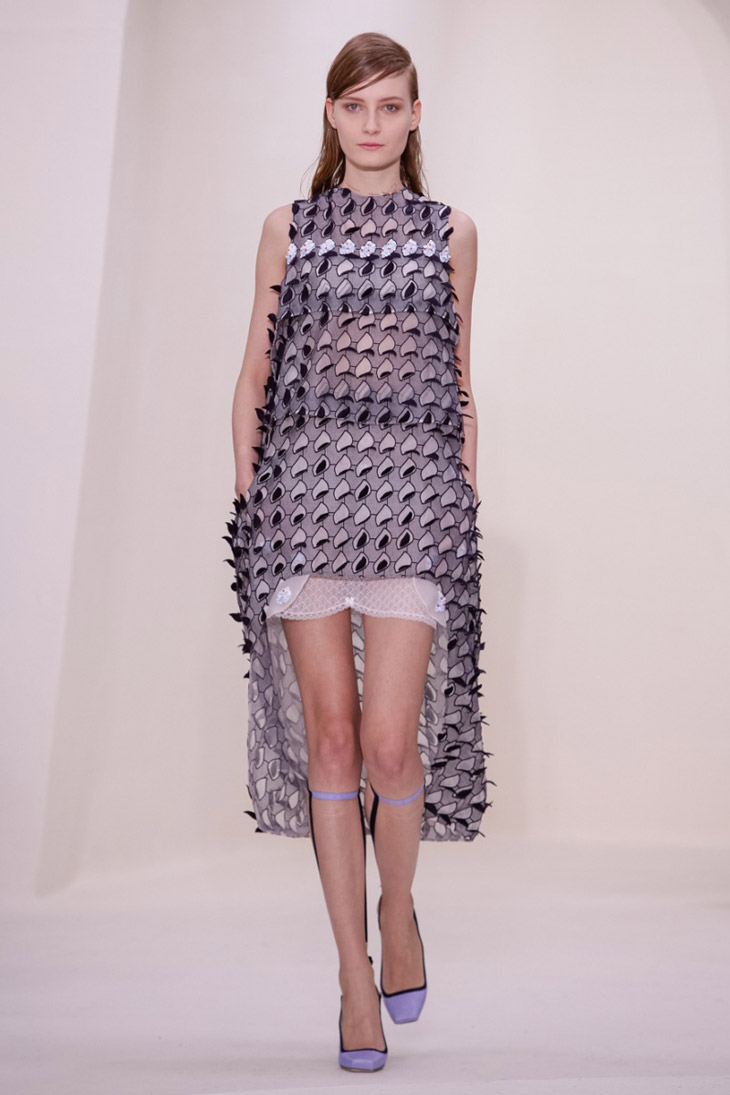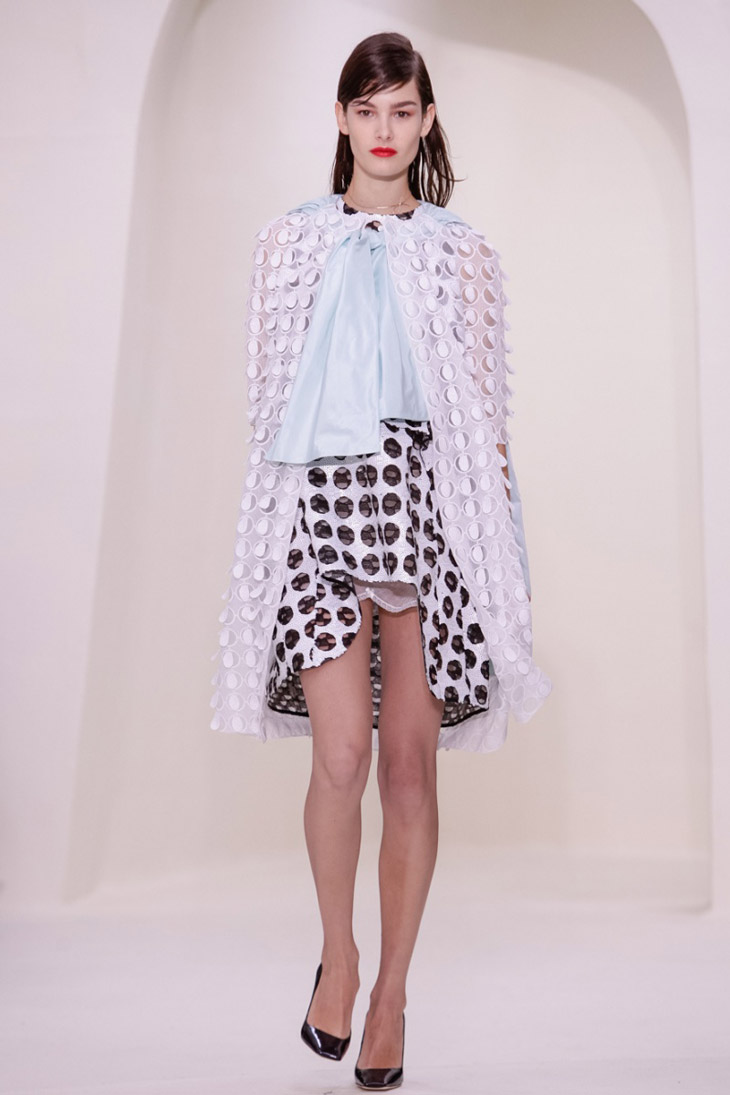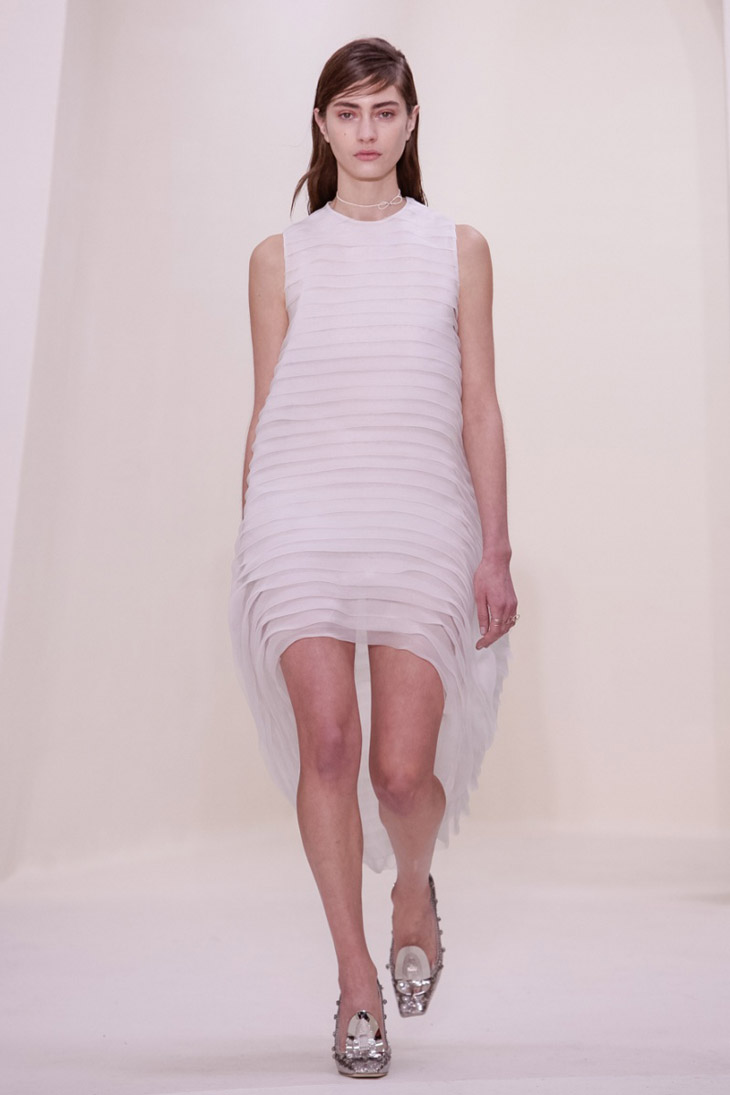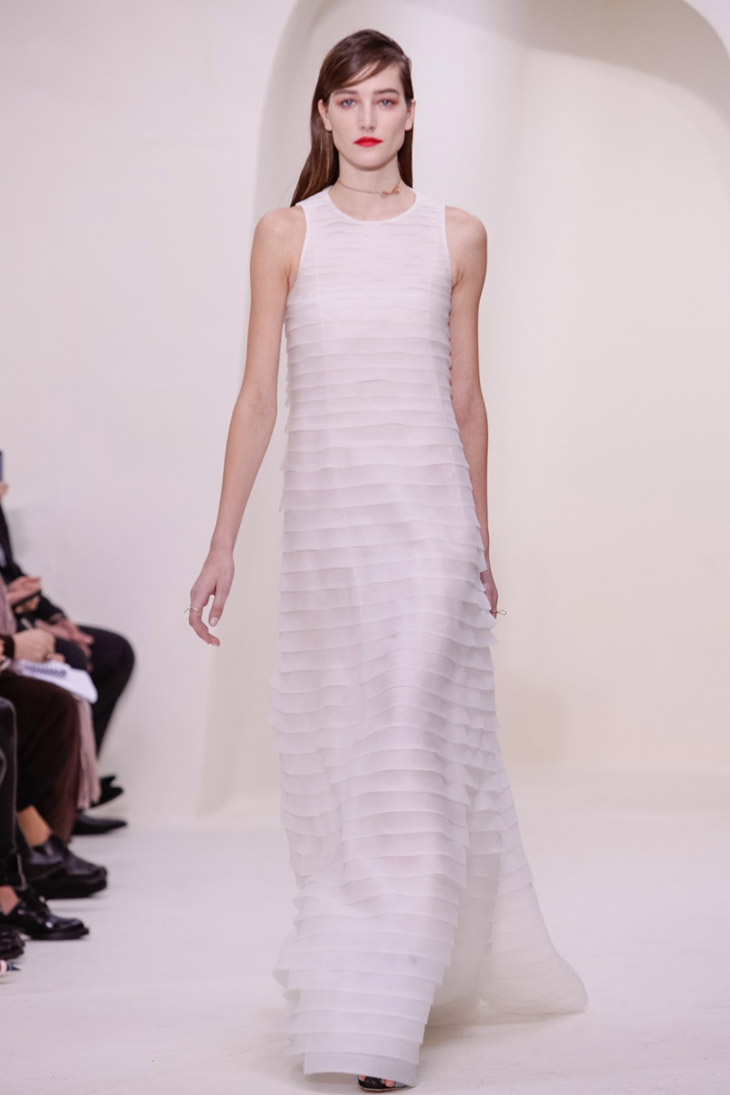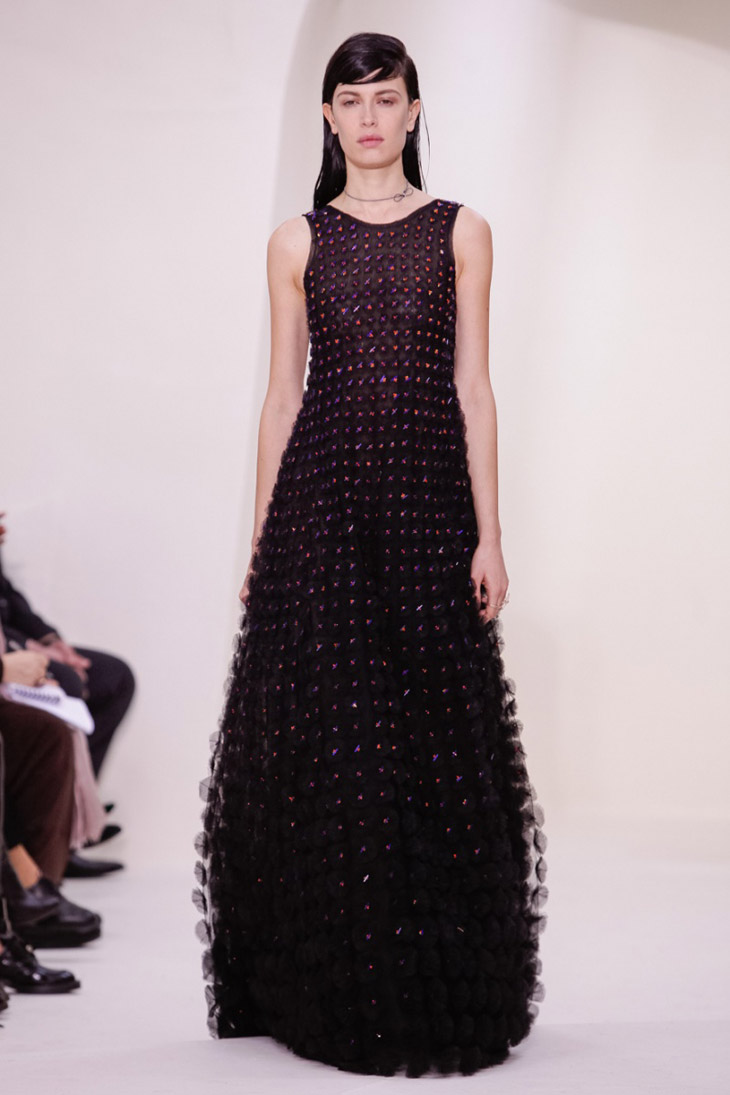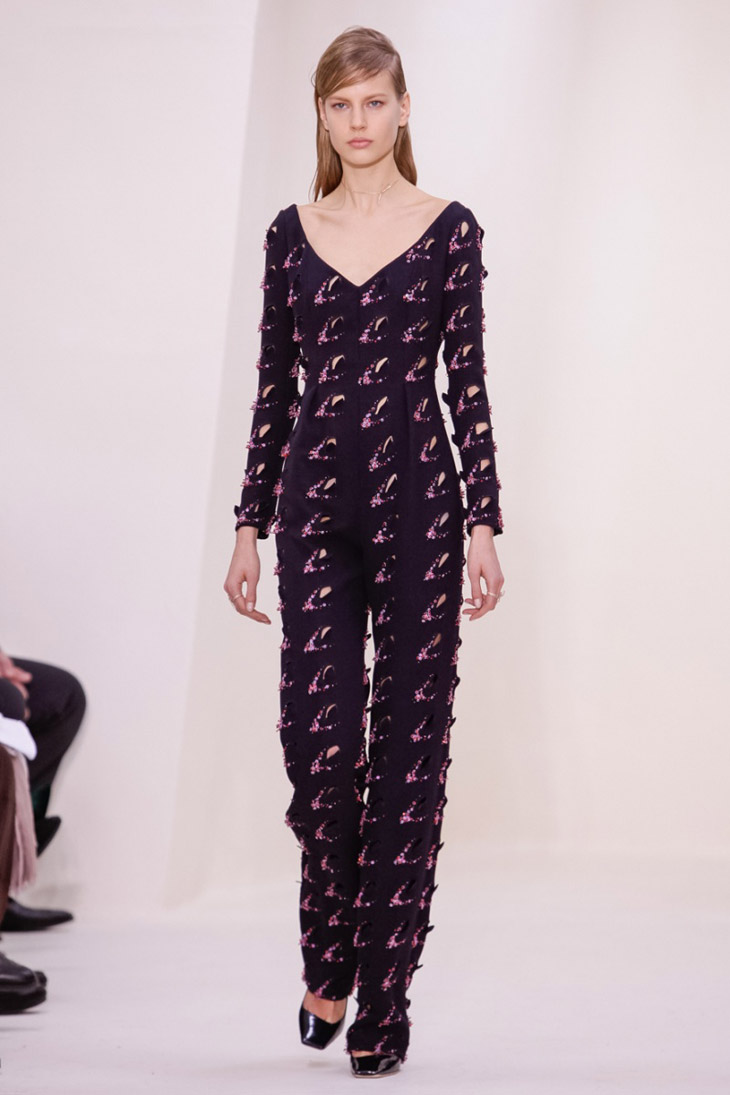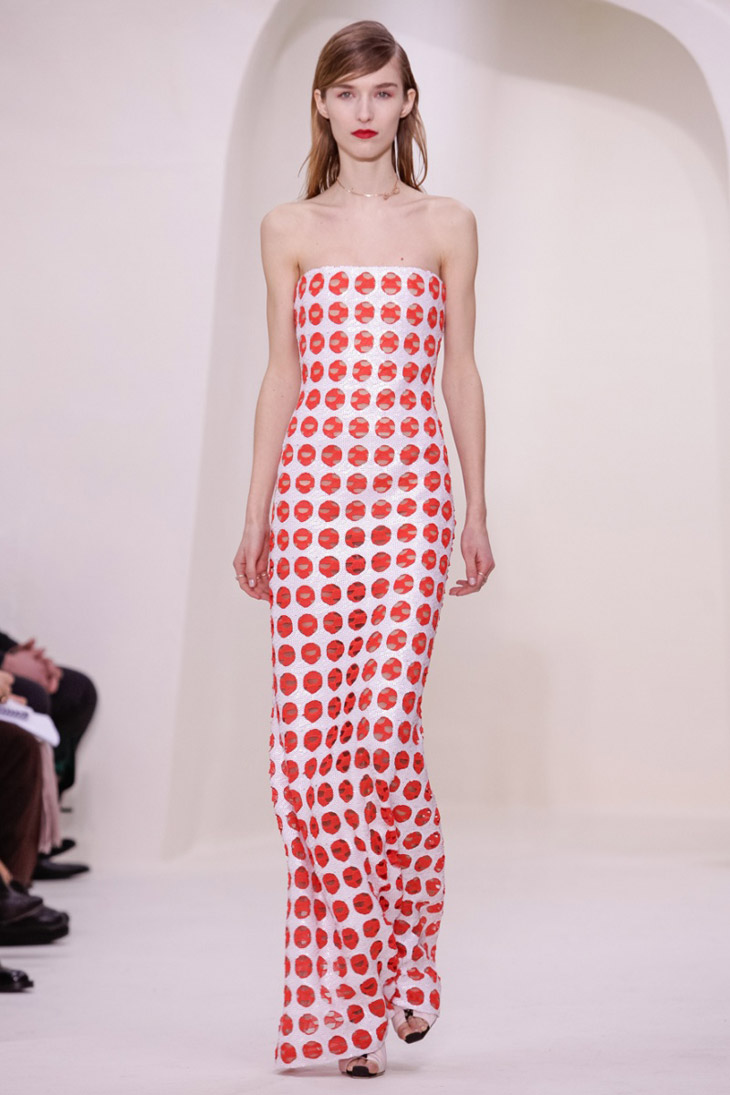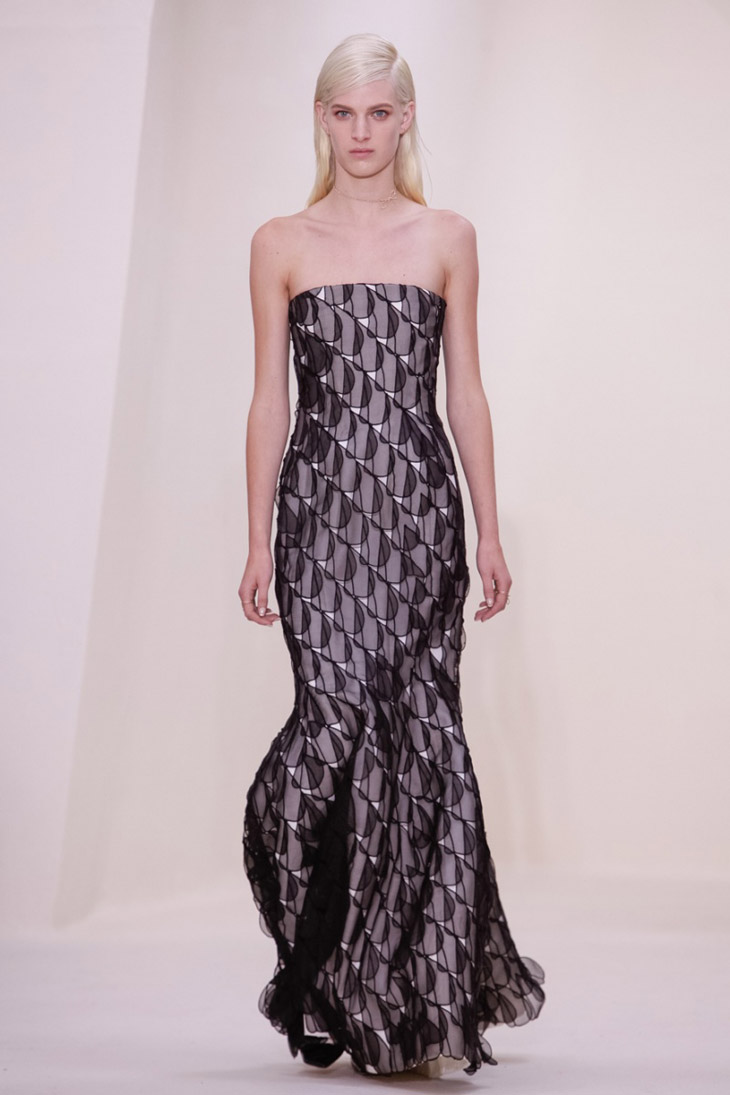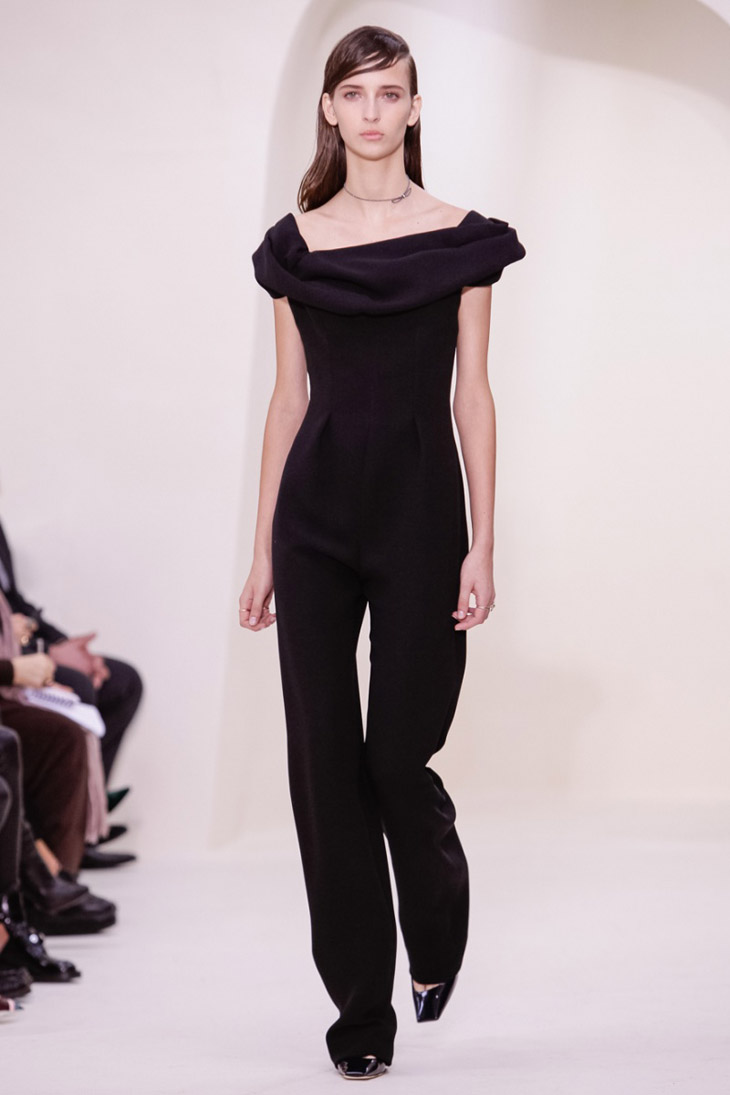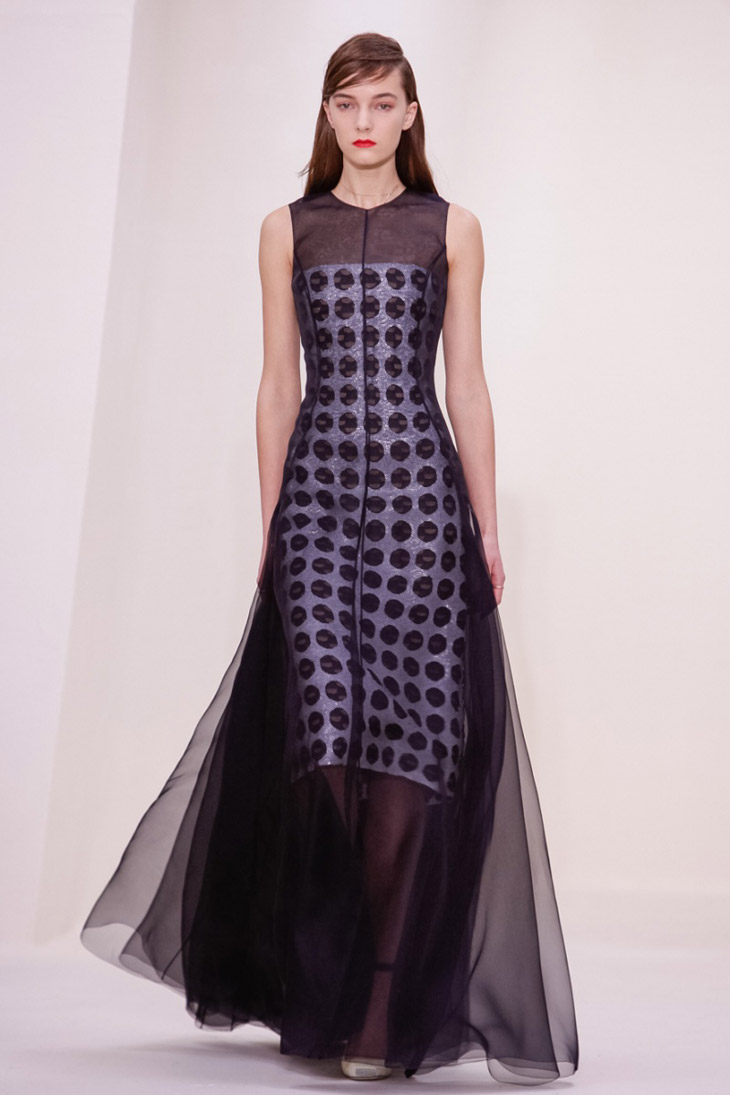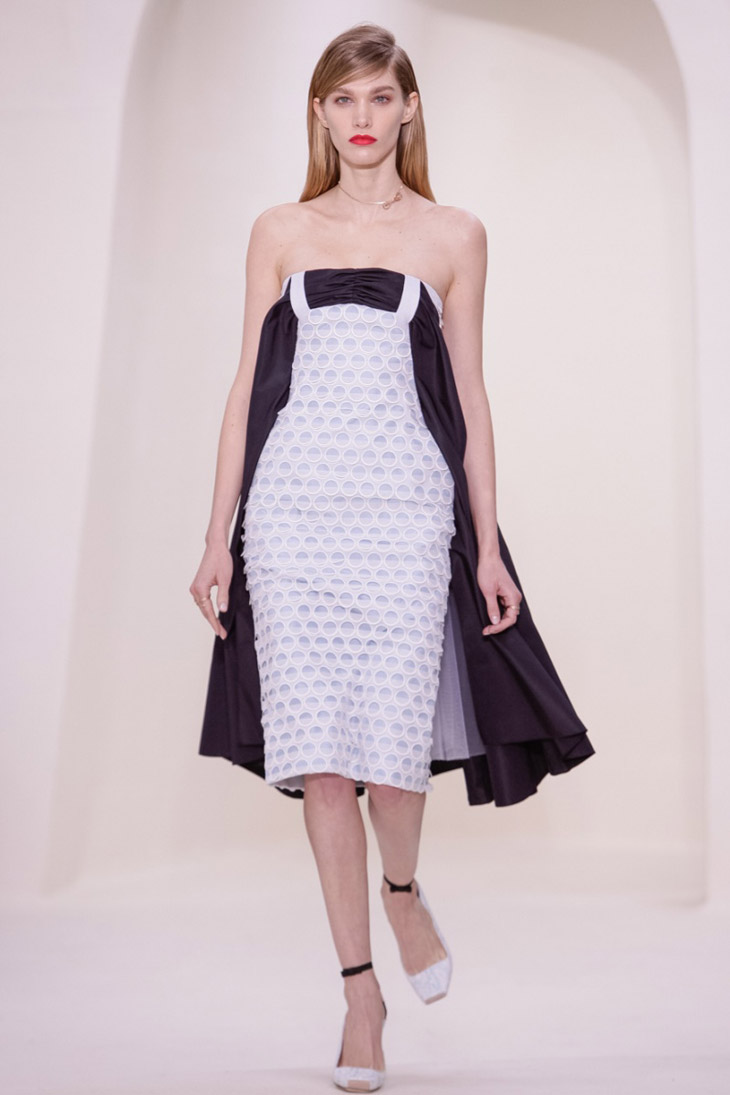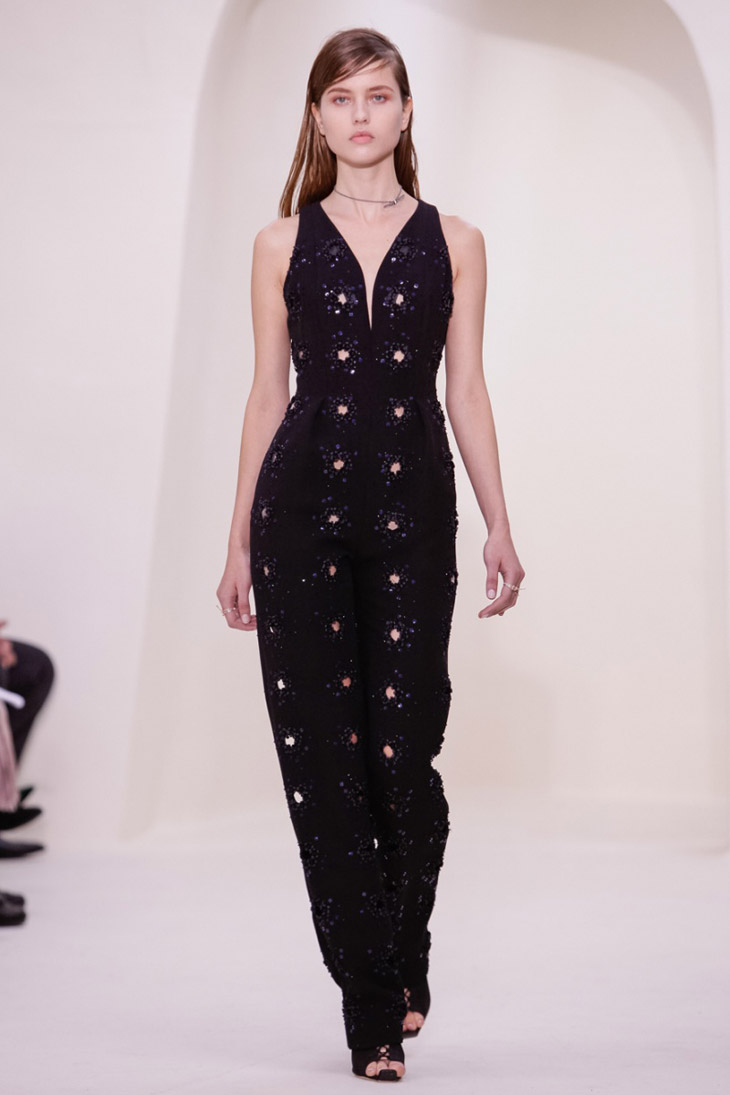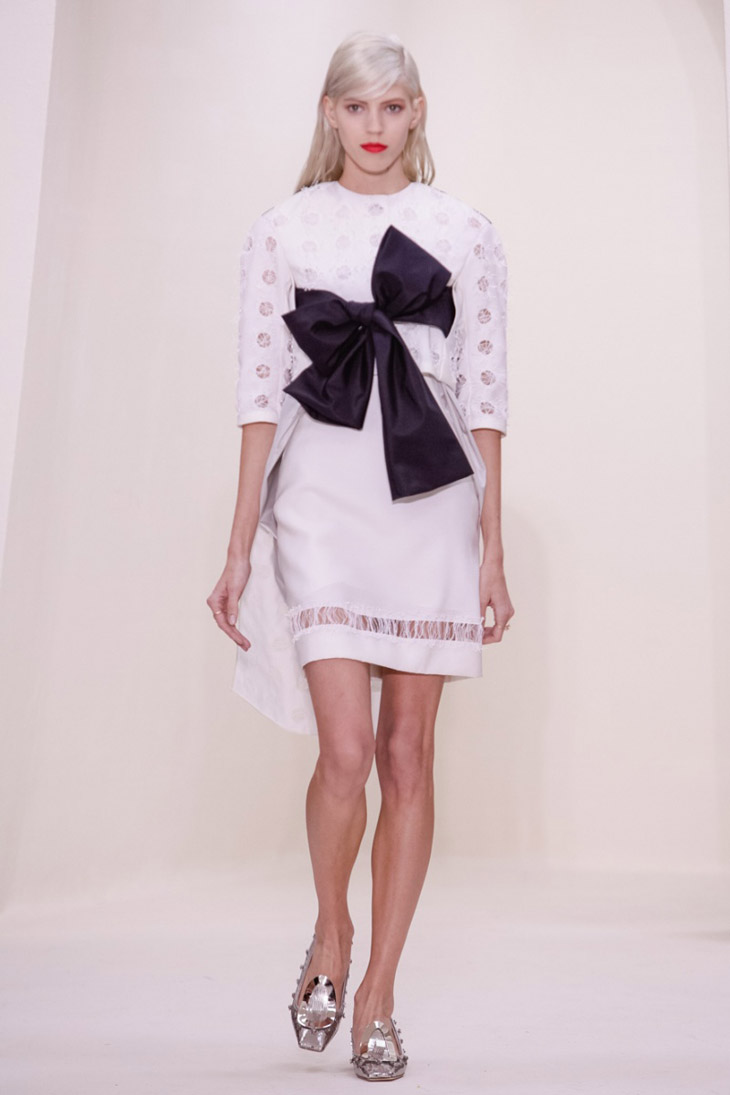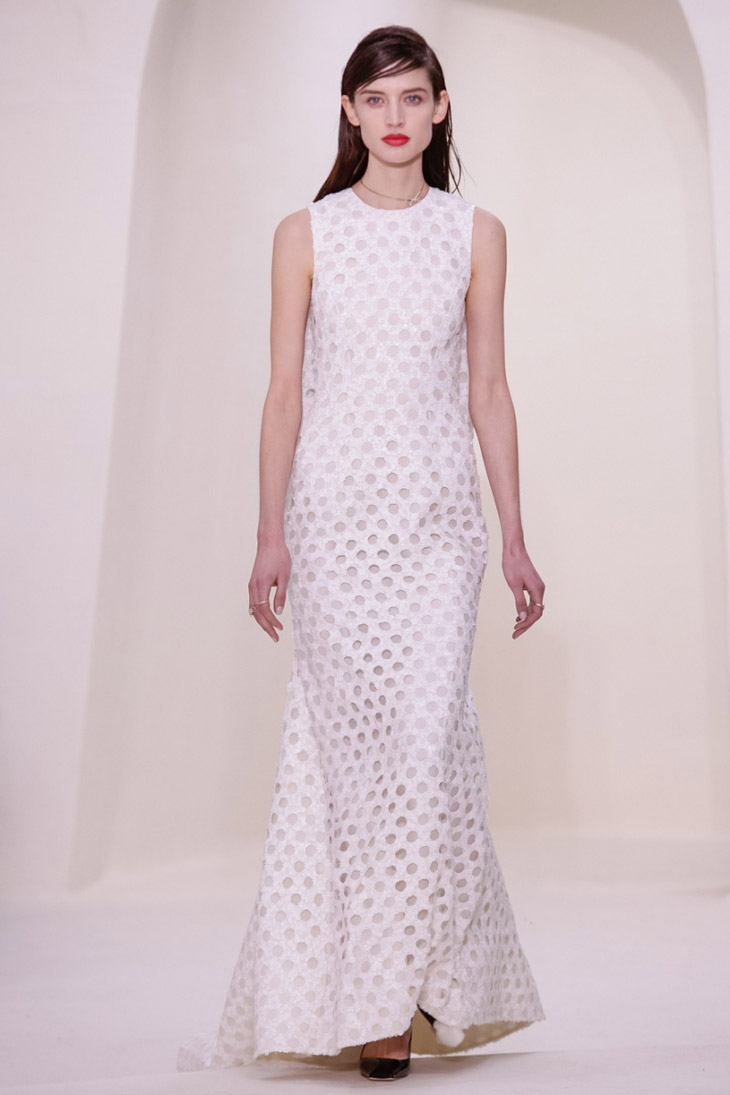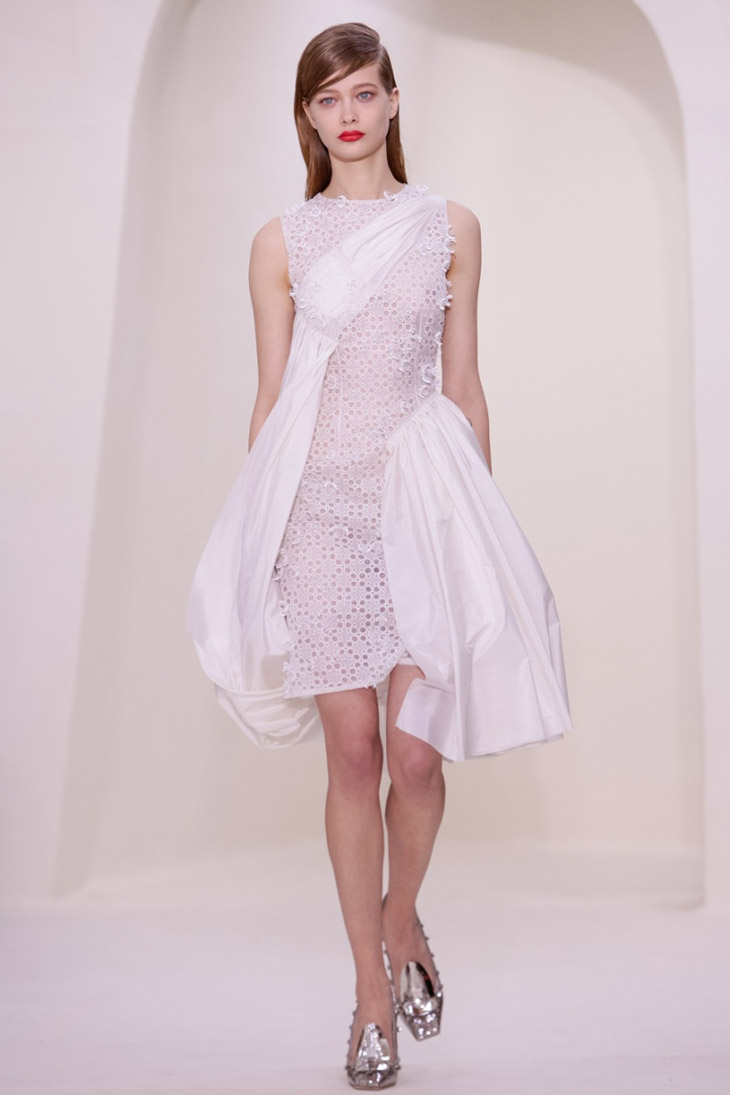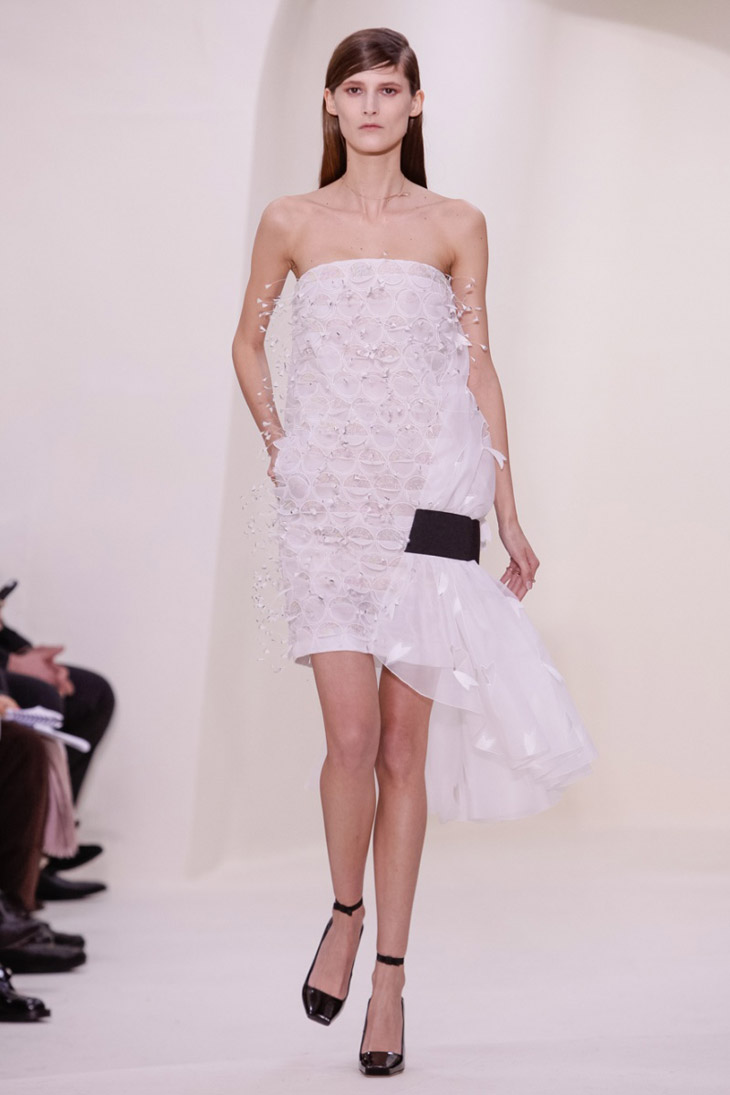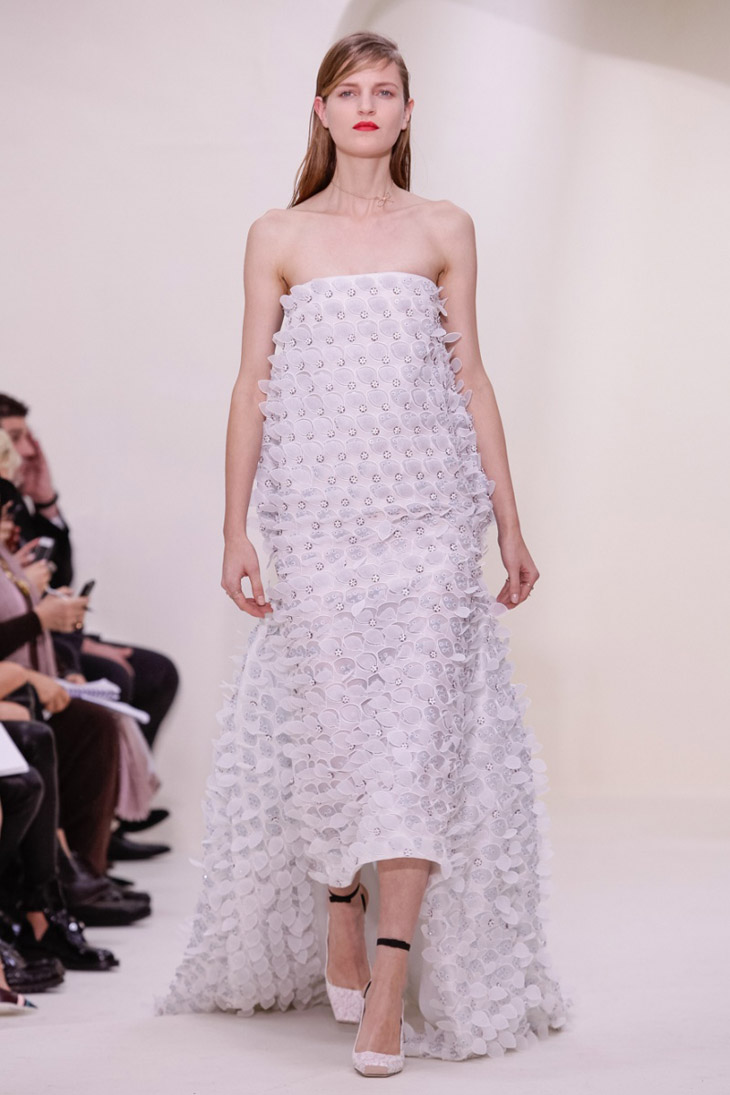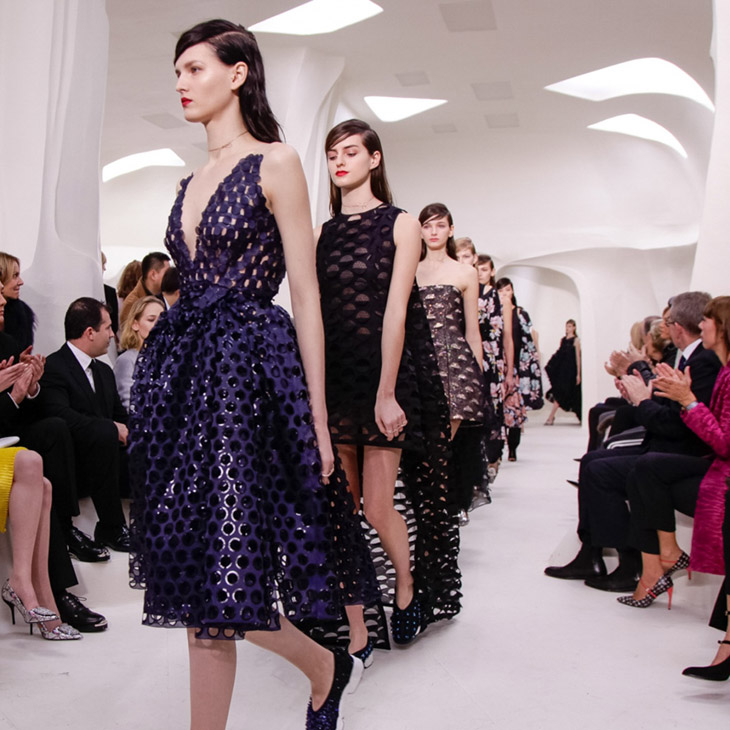 Models: Aleksandra Ola Rudnicka, Aleksandra Tsyganenko, Alex Yuryeva, Anmari Botha, Anna Luisa Ewers, Antonia Wesseloh, Ashleigh Good, Bogi Safran, Carolina Sjöstrand, Devon Windsor, Diana Moldovan, Elisabeth Erm, Elise Crombez, Elodia Prieto, Fia Ljungstrom, Franciska Gall, Georgia Taylor, Grace Mahary, Hadassa Lima, Ine Neefs, Irina Liss, Irina Nikolaeva, Irma Spies, Isis Bataglia, Jane Grybennikova, Ji Hye Park, Joséphine Le Tutour, Justyna Gustak, Kasia Jujeczka, Kate Goodling, Katlin Aas, Larissa Hofmann, Louise Parker, Magdalena Langrova, Manuela Frey, Marie Piovesan, Marine Deleeuw, Marta Placzek, Mengyao "Ming" Xi, Milana Kruz, Ophélie Guillermand, Sabrina Ioffreda, Sasha Luss, Sigrid Agren, Simone Carvalho, Stella Tennant, Sung Hee, Tanya Katysheva, Valery Kaufman, Vasilisa Pavlova, Waleska Gorczevski, Zlata Mangafic
Review written by Jainnie Cho for Design Scene.
Website: www.dior.com